Lingerie of the Week: Living Royal Mermaid Knee High Socks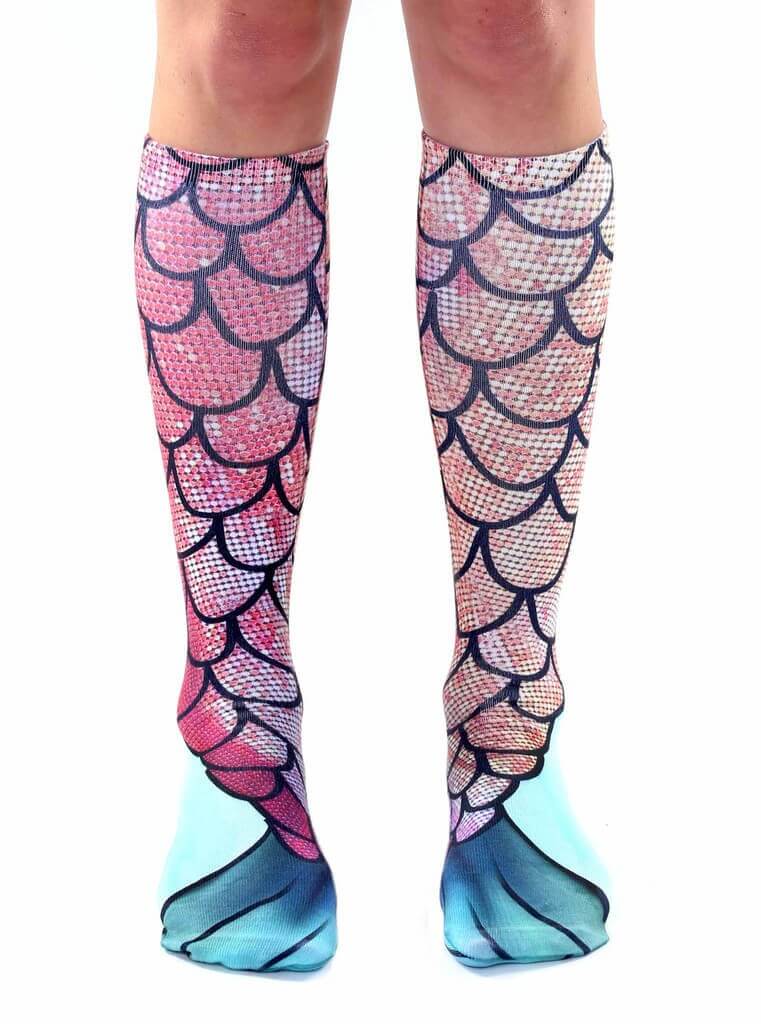 A super-quick Lingerie of the Week this week as I'm currently stuck in small business purgatory handling a variety of distinctly unglamorous tasks that have very little to do with lingerie. The good news is all that is soon coming to an end. The even better news is TLA has some new writers debuting in the next week or so I think you'll love. While I'm wrapping up all this paperwork though, I did want to share a some knee high socks that make me burst into a grin every time I see them.
I don't know if any of you know this, but I'm very much into mythology, specifically of the Goddesses & Heroines variety. Yet what I love most are the monsters (or, I suppose, a better name would be "Legendary Creatures"). Lamias, gorgons, sirens, centaurs, harpies, mermaids, succubi...I'm fascinated by them all, but what I most love are mermaids.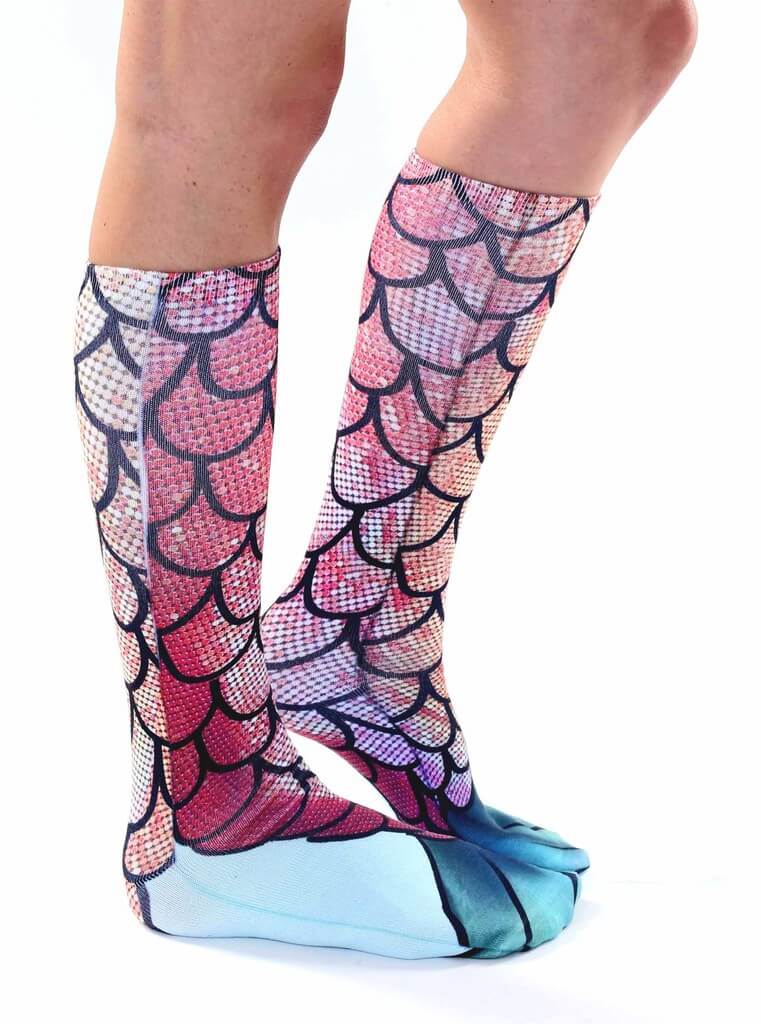 My mermaid obsession goes wayyy back (to Disney's The Little Mermaid, unsurprisingly), but I've remained interested because mermaids both appeal to my sense of curiosity (95% of world's oceans are unexplored, after all), and also because they hook into the childhood sense that anything's possible. While I know mermaids aren't really a thing (and if they existed, they almost certainly wouldn't look like Ariel), they're like my personal antidote to the cynicism and pessimism that inevitably accompanies living part of your life online.
Anyway, all that's a very long and overly-detailed way of telling you I'm positively infatuated with these socks. I first ran across them on Pinterest (kudos to whoever's managing that ad account, by the way, because it's working), and now I've begun that "will i or won't i?" dance of deciding if I'll actually buy these.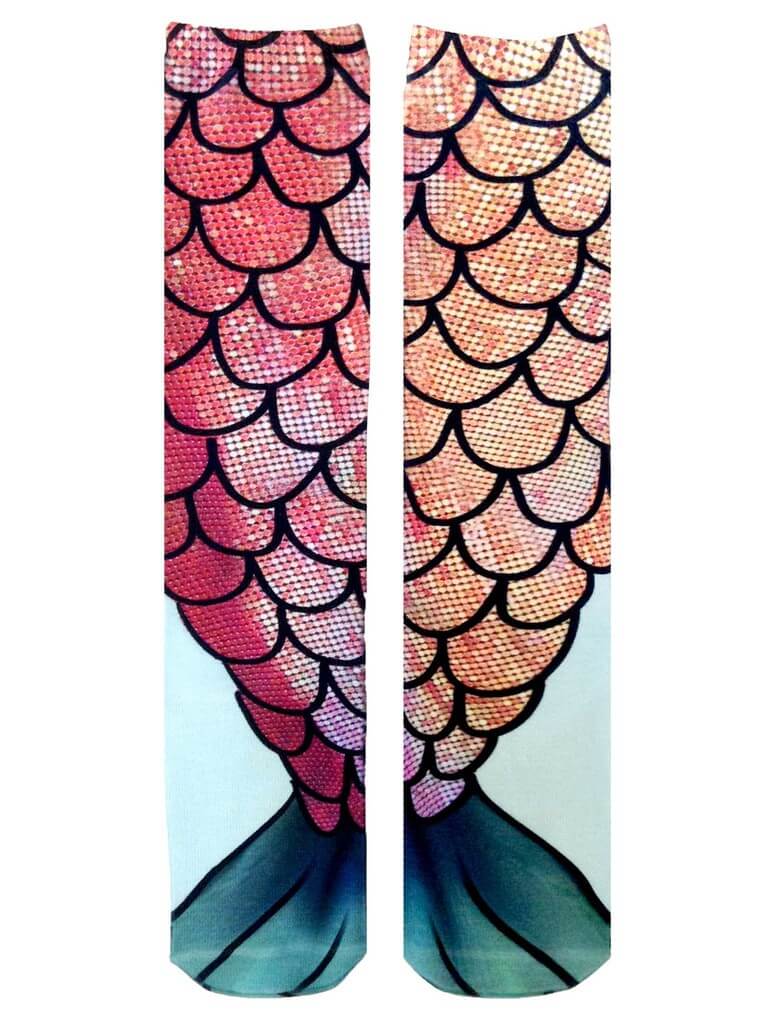 In my day-to-day life, I'm a tremendous fan of patterned, kitschy, weird-looking socks anyway. Years ago, delightfully wild socks (much like hosiery) were one of the few avenues of fashionable lingerie accessible to me, and it's a small thing, but even now, a pair kooky socks just brightens my day. And if they help me look like a mermaid, so much the better. Because really, at the end of the day, I just want to wear underwear that makes me smile.
Living Royal's Mermaid Knee High Socks retail for $15.00. They're made in the USA, and one size fits most (up to a 12 in women's shoe sizes and a 13 in men's). Fabric content is 100% polyester, and if mermaids aren't your thing, there's tons more styles (like this ballet-inspired pair).
Any other TLA readers into socks too? I know I tend to go on  and on about silk and lace and pretty things, but truly, one of life's great pleasures is a pair of warm, comfy socks.  What do you think?