Gloriously Glamorous Lingerie for Larger Busts: Harlow & Fox A/W 2016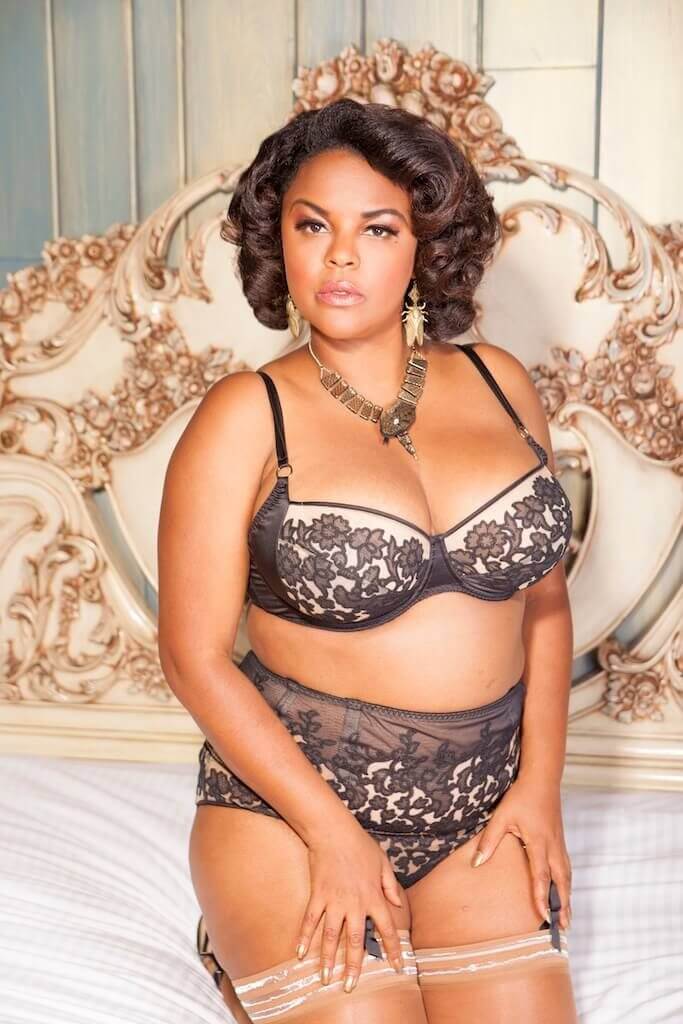 For several seasons now, I've been enamored of Harlow & Fox's gorgeous full bust lingerie. Crafted from sumptuous fabrics and exquisite laces, Harlow & Fox Director Leanna Williams pushes the envelope of what lingerie tailored for DD+ cups can be. I talk to so many people who believe lingerie for larger busts has to sacrifice glamour for fit and that any bra beyond a D cup must be plain, boring, and beige. Ms. Williams proves that there is elegant lingerie available in this size range, and I have no problems admitting I wish my bust was a little bit larger so I could take advantage of these brilliant pieces.
For A/W 2016, Harlow & Fox chose to do a stateside collaboration with Los Angeles-based model/photographer team Jenny Rieu and Jason Kamimura Photography. For the last several seasons, Harlow & Fox's imagery has followed a brand-appropriate, but admittedly predictable formula (which is great for trade as it's consistent and also allows boutiques to purchase from previous seasons with no gaps in "continuity" but perhaps a bit stale for press), and I applaud their Director for taking a risk and breaking outside the usual. Working with a new photographer and model allowed for the brand to be shown off in a new way, with a fresh perspective and vision.
The collaboration shows Harlow & Fox's signature Eleanor range, which this season comes in a dark slate grey silk with black lace, their Andromeda range, featuring more contemporary black laser cut florals on a pale gold tulle, and the Katerina printed silk robe, designed to complement both ranges as well as a variety of different lingerie sets, in a palette of black, smoke grey, deep red and dark pink.
Personally, I love seeing these designs featured on a curvier silhouette with different proportions. I'm reminded of when I saw Elisabeth and Sweets model Harlow & Fox's pieces earlier this year. Everytime I see the label on someone new, I appreciate it all over again, and I believe Harlow & Fox is one of the most versatile and glamorous luxury brands available today.
What do you think of Harlow & Fox's new mini lookbook? Are you as in-love with it as I am?