Affordable Plus Size Lingerie: A Target Curvy Studio Review
Editor's Note: Today's guest post is by Ariel, aka @kiddotrue, founder of the podcast Bad Fat Broads.
Disclosure: While I was sent the bra and panty free of charge and have been compensated for this review, I can assure you that my opinions are my own.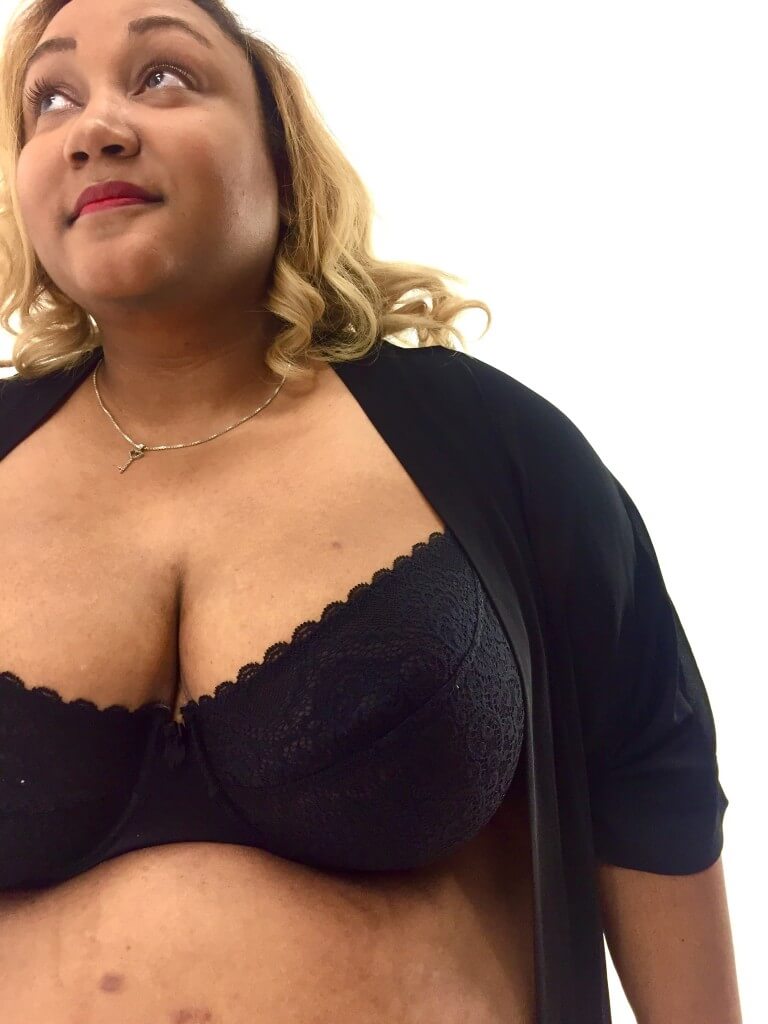 I'm excited to be writing my first ever review and I'm beyond thrilled to be sharing my opinions on The Lingerie Addict.
I've never purchased a bra from a big box store before and I would consider myself a fairly difficult size to shop for, due to my band size of a 46. I openly admit that I probably need to be refitted as I haven't been in years. I'm content to buy the size that mostly works for me from the retailer that's most easily accessible. This basically means my general bra wearing experience isn't the best, but I'm able to find a fit that works for me. It may not be what a fitter would consider ideal, but I feel supported and secure and reasonably comfortable for a good portion of my day, which is all I ask for.
Given all of this, I'll be honest, I didn't pay much attention to the launch of the Curvy Studio line at Target. While I'm always excited for the launch of anything to increase the number of options for larger sizes and especially availability at a lower price point, I felt that since I normally buy a 46DD, I was sized out of the range. While the idea of the line, which covers sizes 36C to 42H, is very appealing (especially at the affordable prices Target offers), I was disappointed that the band sizes in particular didn't extend further.
I feel like most plus size bra lines almost function more as full bust lines because so many tend to stop at a 40 band; the absolute maximum for those extending beyond that is a 44. I'd like to see more plus size lingerie lines include at least up to a 52 band. It would have been great to see Target enthusiastically support underwear for their plus size customers the way they are beginning to support fashion for the same customer. Curvy Studio's underwear, available in sizes M to 3X, was more of an initial draw for me. While it isn't particularly hard to find underwear in those sizes in big box stores, it can sometimes be difficult to find cute ones, especially attractive matching bra and underwear sets at this price point. This line makes that possible, assuming the sizing and styles offered are a match for you.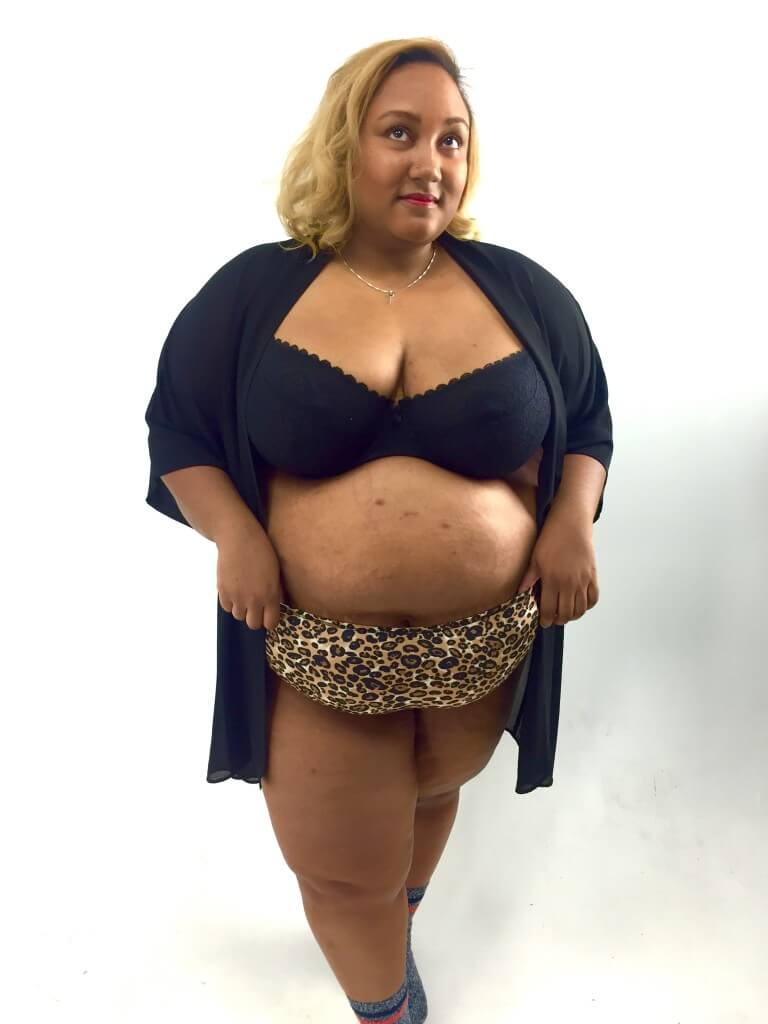 However, given that I hadn't been fitted in years and reading more about fit and hearing about the measuring process of certain retailers, I decided to step out and try a 42DD. After several full days of wear, I can say that I'm generally pleased with both the bra and panties.
While I am definitely not an expert in the construction of undergarments, I feel comfortable in saying that the quality of the items I tried are comparable to that of the bras I normally purchase which are roughly twice the price. The bra, made of black lace, was comfortable until about the eighth hour of wear. This could be a variety of things, but I suspect that most likely that for me, the cups and band were both too small. I think that if you were purchasing a size that felt comfortable for you, this would be more comfortable.
I have positive feelings about most of the fabric choices of the bra I tried. It's smooth and comfortable where I need it to be (the places that touch my skin), but the decorative lace is probably the one area that obviously gives away the lower price point. It's definitely not a deal breaker and by no means unattractive, but it is a bit rough (though not significantly rougher than a bra twice the price) and lacking in detail. The wires in the bra feel extremely sturdy - I would say one of the sturdiest underwires I've ever felt. There's four hook and eye closures in the back, and the band has three rows of adjustability. It was quite easy to adjust the straps, and I was unconcerned about the sliders snapping (a thing I have had happen on other, more expensive bras). The cups of this bra were not padded, but they are lined. I would say that if you have any concerns about concealing things (which is a reason I tend to prefer the slightest of padding), this bra might not be a match for you, but I felt adequately covered (nothing shows through clothes).
After several washes over a few months, the bra has only frayed slightly in one spot (the center where the cups meet). I can solidly recommend the bra on a functional level alone. As far as aesthetics and size ranges go, Curvy Studio bras may not be number one, but construction and comfort are absolutely comparable to (or better than) the bras most widely available at plus size retailers. These would function as solid everyday bras (which appears to be the intent of the line), but the styles and color selections aren't anything new.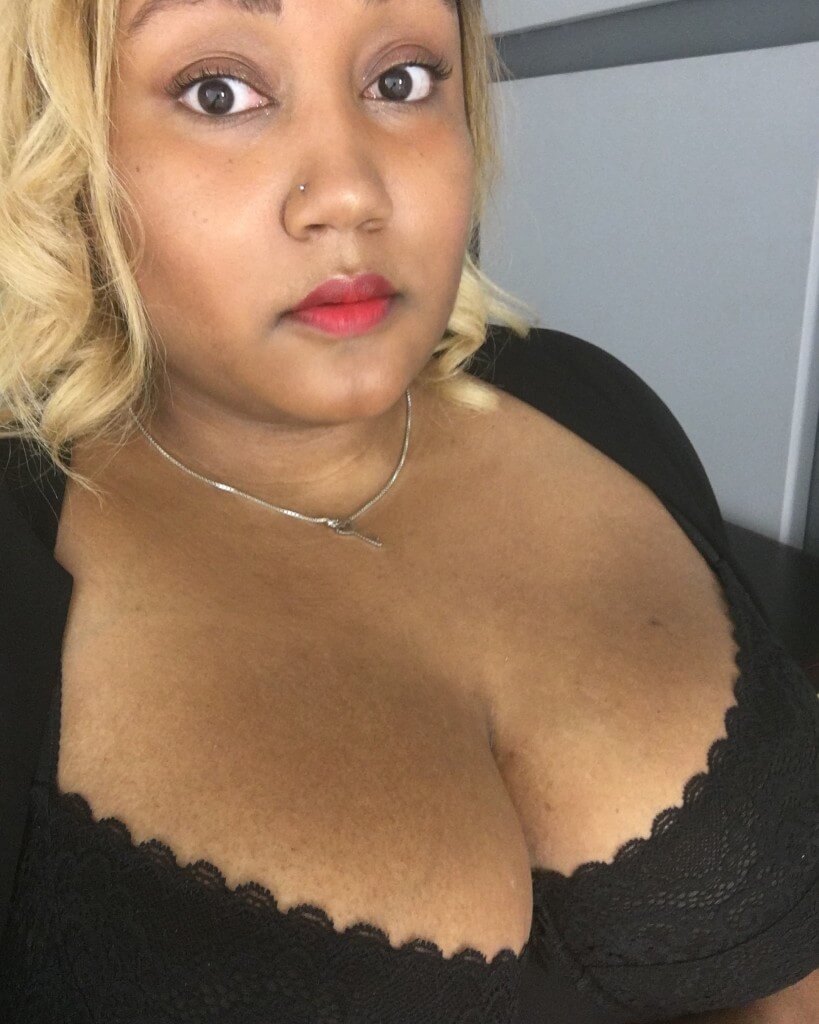 I have a considerably less fraught relationship with panties. I fall into the "standard" size range for most plus size lines of underwear on the lower half of my body, so even if I'm shut out of a bra, I'll always snag a nice knicker.
The panties, of which I tried multiple pairs, felt very nice, but also large compared to nearly every other panty in my drawer. I do frequently purchase panties from Lane Bryant, but I also have cotton undies from Hanes, Dita Von Teese branded panties, and a few pairs from Torrid.
I tried the 2X, which would usually be the size I would select in something like this, and they were extremely loose. I couldn't easily find a size chart, so I made the assumption that a 2X would correspond to an 18/20 bottom. I would definitely size down for future purchases.
The fabric choice here is a pleasant feeling nylon blend. While that isn't my personal first choice, they do have 100% cotton in the place it's most needed. I do wish that there were more style options, because I ended up with hi-cut briefs and boyshorts, shapes that I am not particularly fond of. However, If you're looking for a true boyshort or hi-cut brief, this definitely isn't it. They all felt like a very comfortable brief with a moderate level of coverage in front and rear. There was no discernible difference in how any of the panties looked. On me, they weren't particularly high waisted, which is a good option if you're not into high waist briefs. The legs aren't high cut and have generously sized openings. I think the most remarkable thing about these knickers is how well they've held up to washing. After multiple washes, they still look brand new, which is not something I'm used to.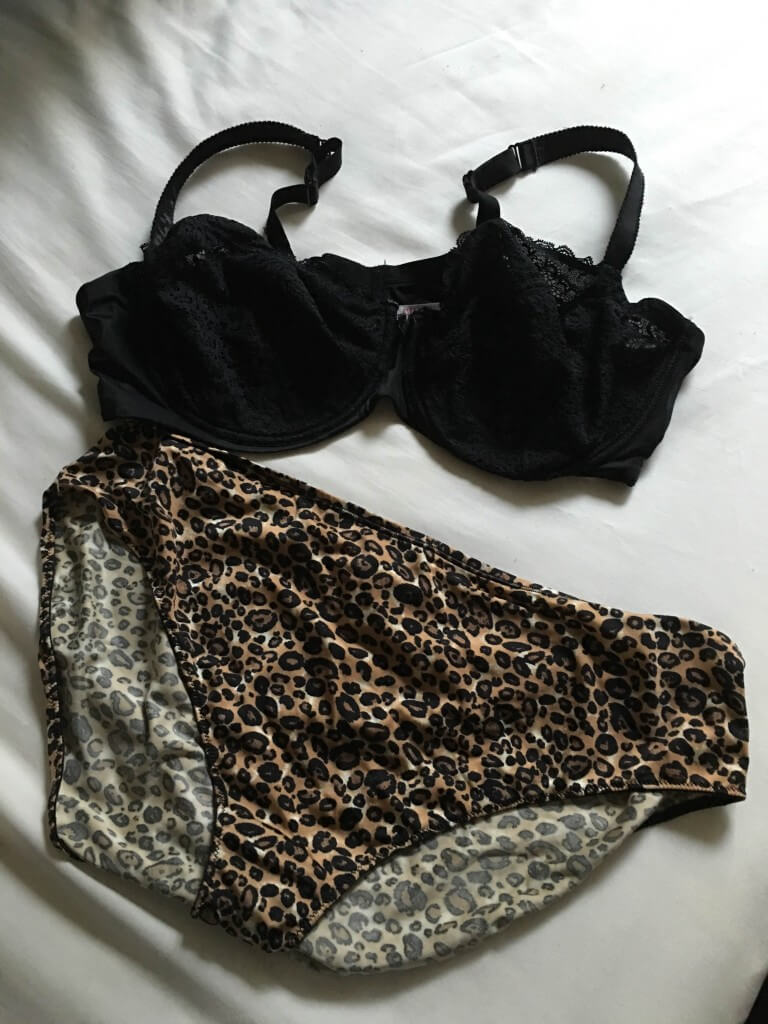 Ultimately, I would recommend the balconette bra, hi-cut brief, and boy shorts I tried. Obviously, if you're looking for fashion or a significantly extended size range, this isn't going to be the line for you, but it is a solid entry for a price point I don't see frequently enough in larger bra sizes.
I'm optimistic that the collaboration will be successful enough to encourage the production of more options. I would enthusiastically recommend the line if Target was able to expand the size offerings. I'm less concerned about aesthetics because this could definitely be a line of solid foundation undergarments. I would also love to see at least one "nude" bra in a skin tone that isn't beige nude.
I also hope that the line will eventually become available in stores. The idea of this being an impulse purchase while in a physical Target is an easier sell for me than it being something I deliberately seek out to order online (even though one bra alone at 29.99 will put you over Target's free shipping minimum of $25.00). I don't have any strong objections to the line and I would absolutely suggest it to a smaller plus person who is on a budget.
Have you been able to try Target's Curvy Studio range? If so, what did you think?