Playful Promises Autumn/Winter 2018: Beauty Across the Size Range
Disclosure: This article contains affiliate links.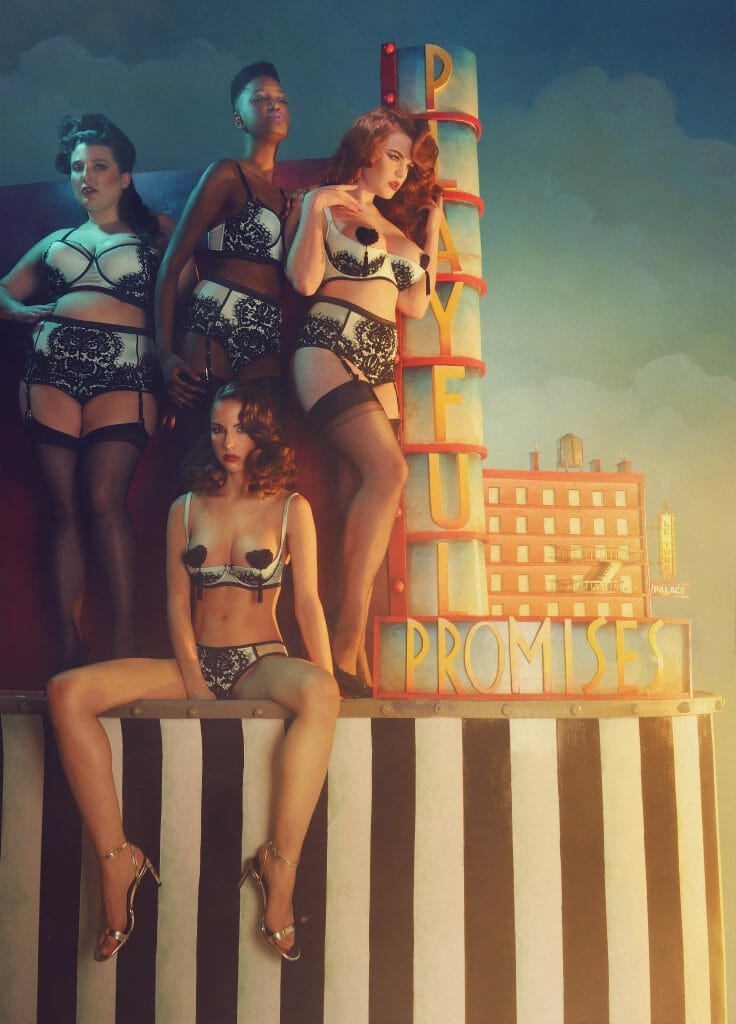 We've reached that magical tipping point in the year where there is way too much to do, and not enough time to do it, so I'm being a bit escapist and sharing beautiful lookbooks to avoid panicking (but seriously, can you believe it's December already?).
If you've followed TLA for any length of time at all, then you know we're devoted fans of Playful Promises here, and our love of the brand only grew when they took the stance of making all their main ranges (i.e. the pieces directly under the Playful Promises label) in core, full bust, and plus sizes.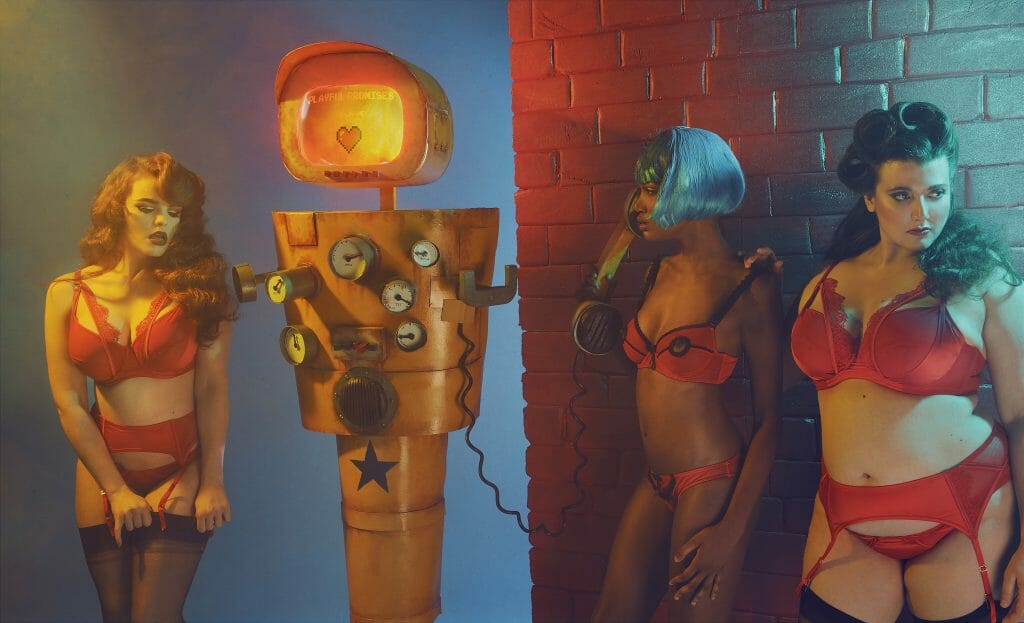 It's hard to overstate both how rare and how important this is. Here is an indie brand that isn't just paying lip service to size expansions and body diversity; they've actually followed through with consistent and permanent increases in the sizes they offer. (They also make more sizes than a certain bra startup which tried to claim they were the most inclusive "in the world" earlier this year).
Touching on the lookbook itself, I'm in love with the photographic style used. It feels moody and atmospheric, but a bit cartoony too. The movie "Cool World" comes to mind. There's this futuristic, noir vibe I can't get enough of. Wherever this is, I want to live here, and maybe solve some crimes and say words like "gumshoe" while I'm at it.
But mostly I'm just extraordinarily happy to see yet another season from my favorite brand dedicated to making lingerie as inclusive as they possibly can. If a relatively tiny indie like Playful Promises can do it, well, I start to wonder what's stopping some of these bigger brands...like a certain one named Vicky's Secret.
What do you think of the latest collection from Playful Promises?