Dottie's Delights A/W 2015: Retro Lingerie Goes Modern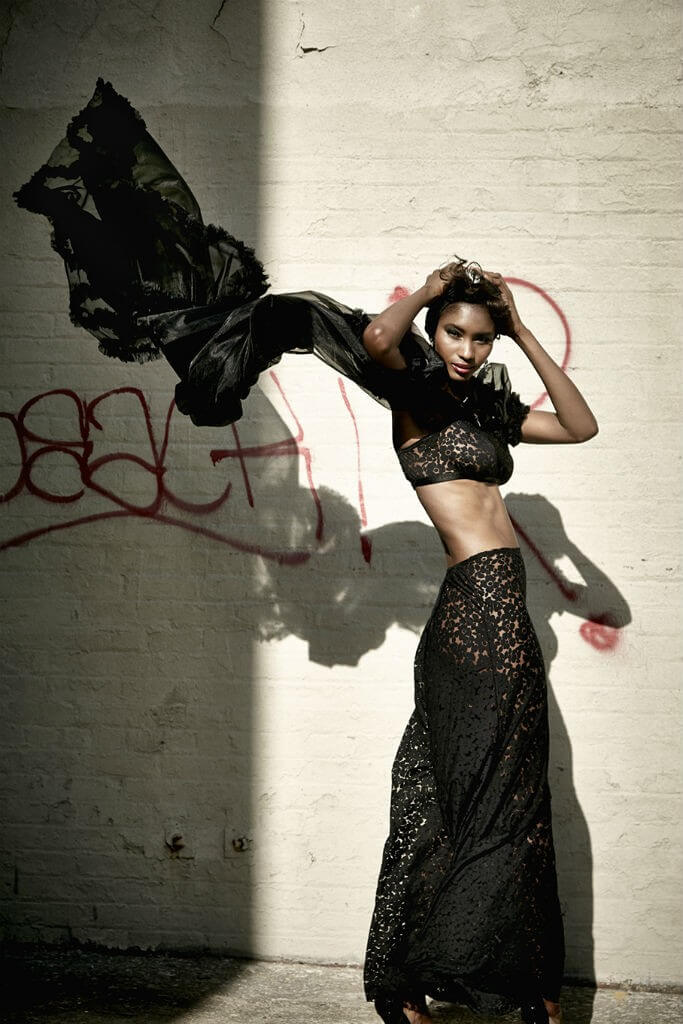 Dottie's Delights has always had an incredible talent for designing collections that pay homage to the retro aesthetic while remaining accessible and modern. This season designer Stephanie Kuhr has moved beyond her popular mid-century aesthetic to include silhouettes derived from the 1920s and 30s for her most glamorous collection yet.
Just as in the 1927 silent film Metropolis for which the collection was named, the collection has one foot in the past and one in the future. Balancing this edge, Stephanie shows her maturity as a designer, bringing us a collection of contemporary classics to cherish for many seasons to come.
Part of what makes this collection so successful is an extremely well-executed photo campaign. Set in the current metropolis of modern-day Brooklyn, silk and lace is paired against graffiti adorned concrete. This is a grittier deco-era than the glitzy Gatsbyesque collections of the past.
The grayscale color palette (reminiscent of the black and white film) come to life on model Hawa Diawara. Those hair waves! That fierceness! The long lines! Stephanie couldn't have chosen a better model to set off this collection.
Hawa's dramatic looks inspired the naming of the lace range in the collection. A tank style bodysuit has a silhouette straight out of the swimwear of the 1920s. The scooped neckline is finished with satin foldover elastic, while the boyshort bottoms are edged with sporty stretch lace.
The floral fabric has hints of sheer throughout to subtly show off the body (such an easy piece to incorporate as outerwear). A good horizontal stretch provides flexibility in fit on the bust. Since there isn't as much vertical stretch, if you're concerned about torso length you may want to order one size up or choose the tank top style.
The coordinating bralette has a 1920s silhouette, made modern with hand-cut lace across the bust. Since this piece is sized XS-XL, gathered cups fit best on A-C cups. A sturdy satin elastic underbust provides minimal support while a vintage style X-back adds graphic interest. How fabulous does it look beneath that famous long sheer dressing robe? The drama!
Can we talk about those palazzo pants?! This 1930s silhouette features full cut legs and a high waist has a flat front with subtle gathers in the back. I can't decide which version I love more, the Hawa all-over floral or the Metropolis patterned silk. Lounge pants have never looked more glam or luxe.
The abstract floral print of the Metropolis pattern is period appropriate and transforms the brand's coveted mid-century bra silhouette. This graphic pattern adds edge when paired with a grey lace upper cup. Note the geometric scalloped edge across the bust (another nod to the decorative deco elements of the period). Dottie's Delights offers a new girdle skirt with every season, and this 'Deco' version is especially striking with its diamond-shaped silk front panel and its contrasting side bands.
Lastly, if you're looking to Dottie's Delights for a more traditional pin-up look, this season doesn't disappoint with a line of leopard print silk pieces. My favorites in this range are definitely the two panty styles. There's a high-waisted sheer mesh knicker with a silk front panel and a 2" wide elastic band to nip the waist. Though I'm pretty partial to those flouncy lace tap panties (called 'scanties' back in the day).
Dottie's Delights has a wide size range, fitting busts 31-50" and hips 31-50". Prices range from $60 for the Hawa tank to $219 for the Metropolis silk lounge pants. Most of the collection is made-to-order, so please allow 4-8 weeks for your lovelies to be created just for you.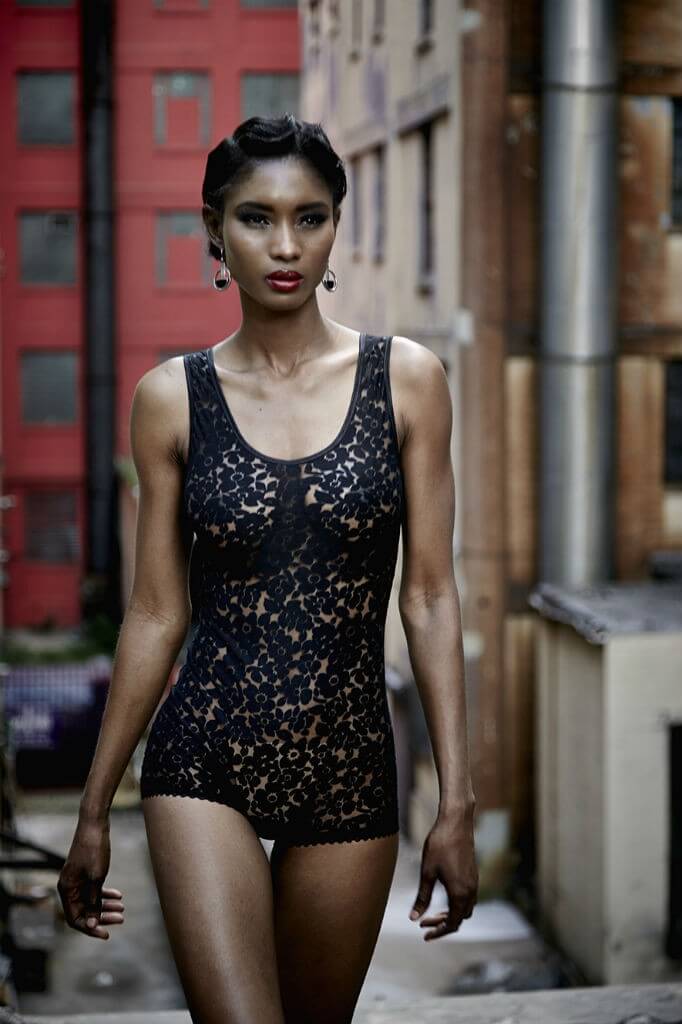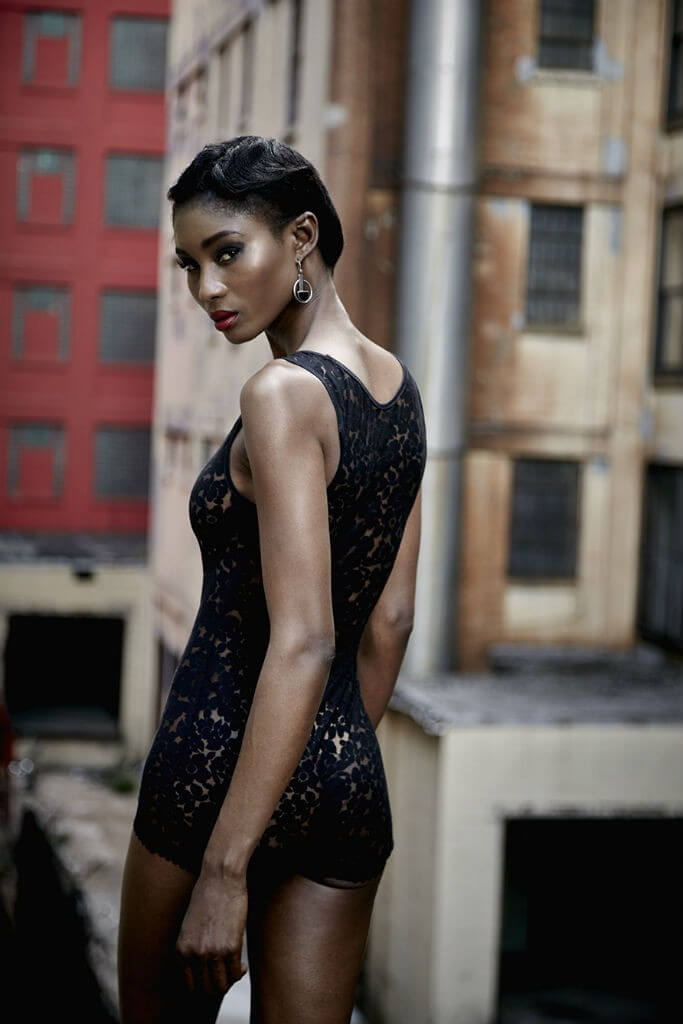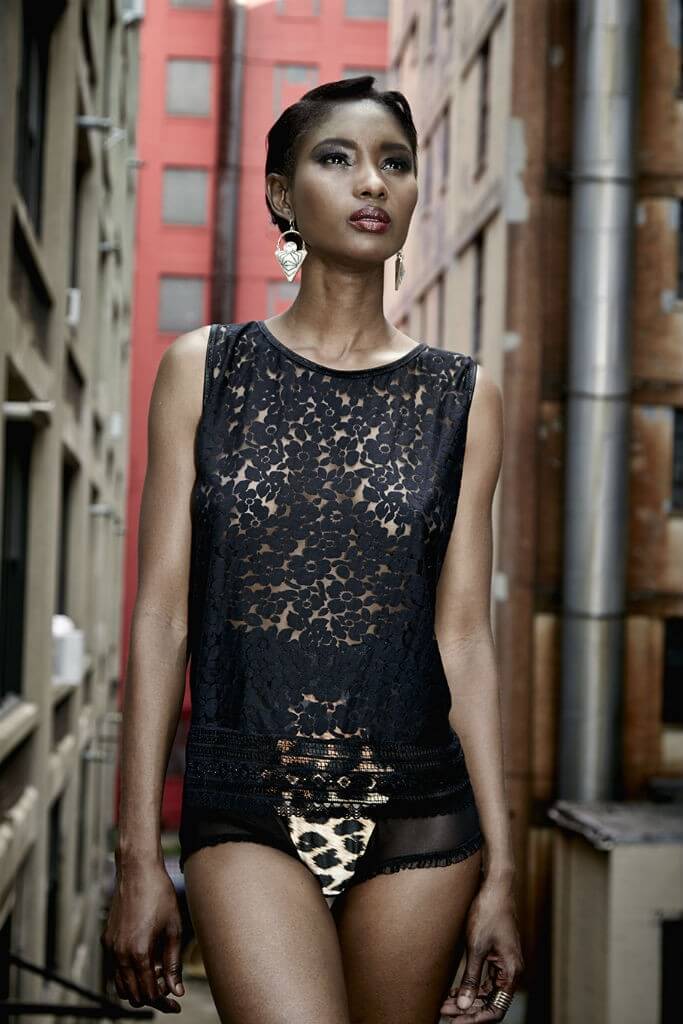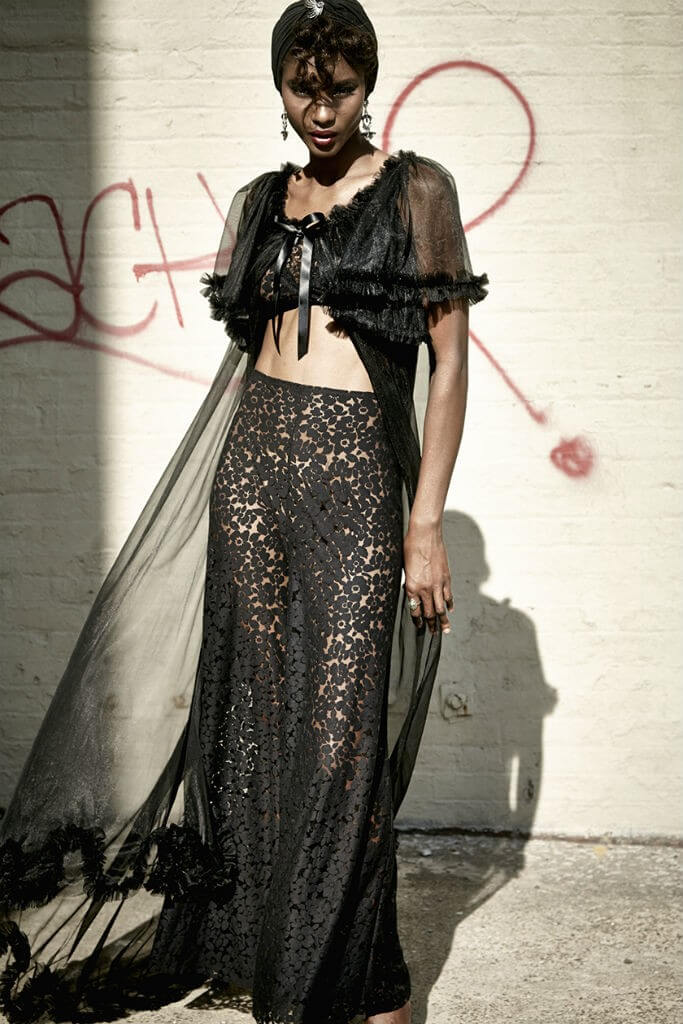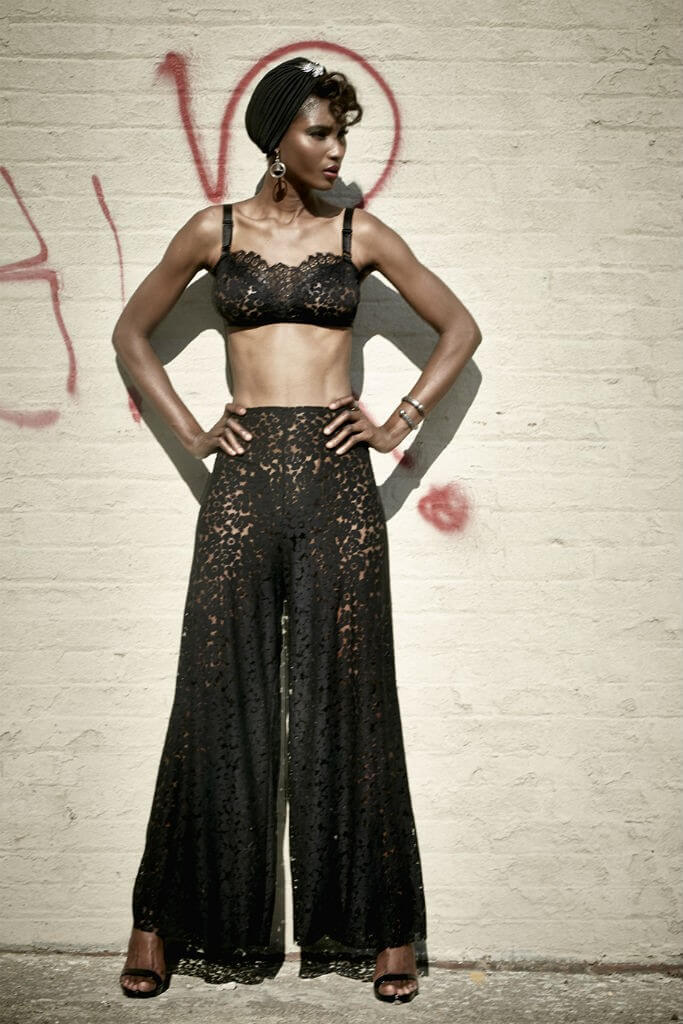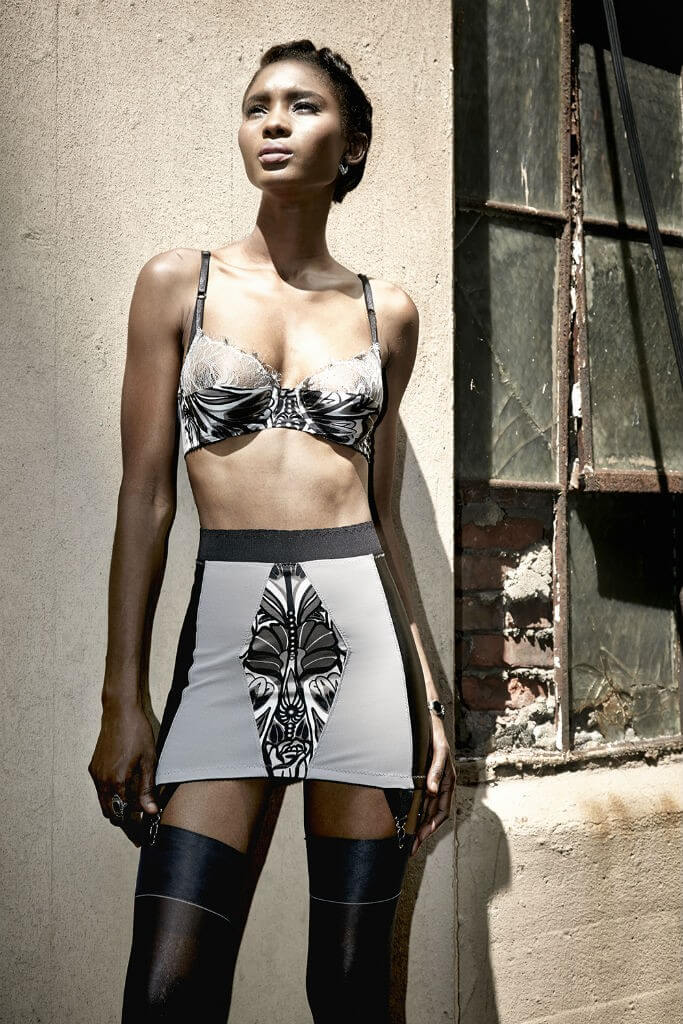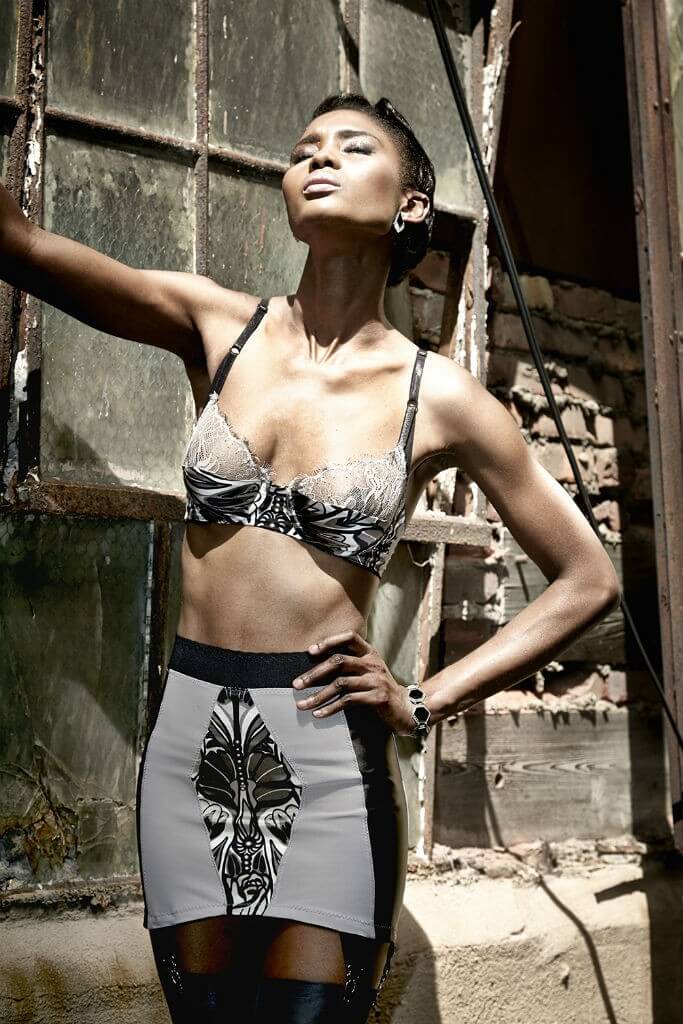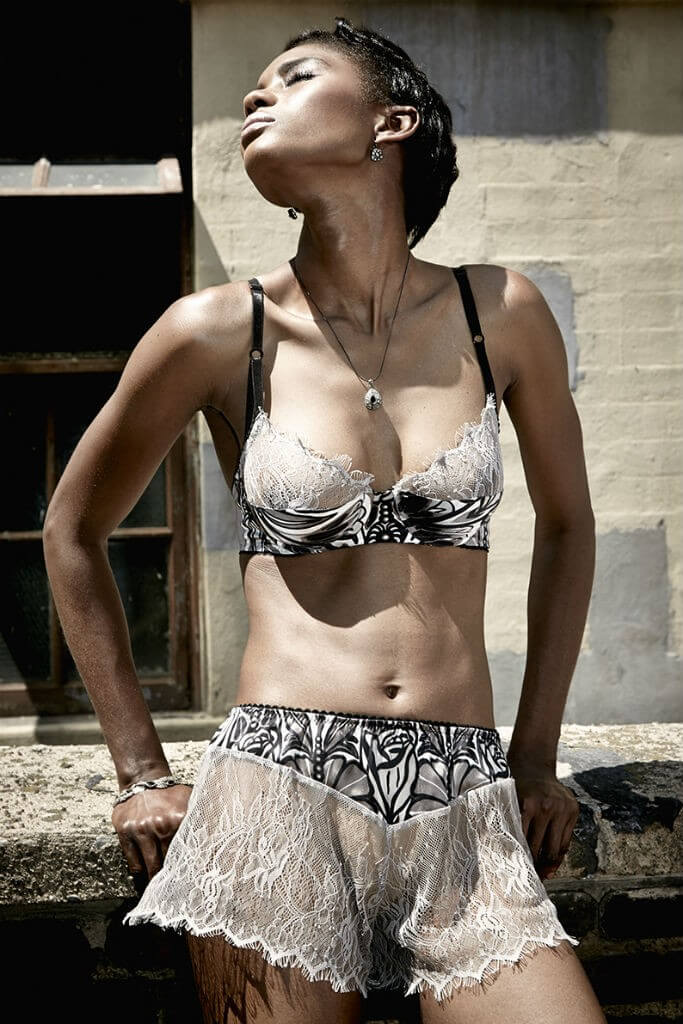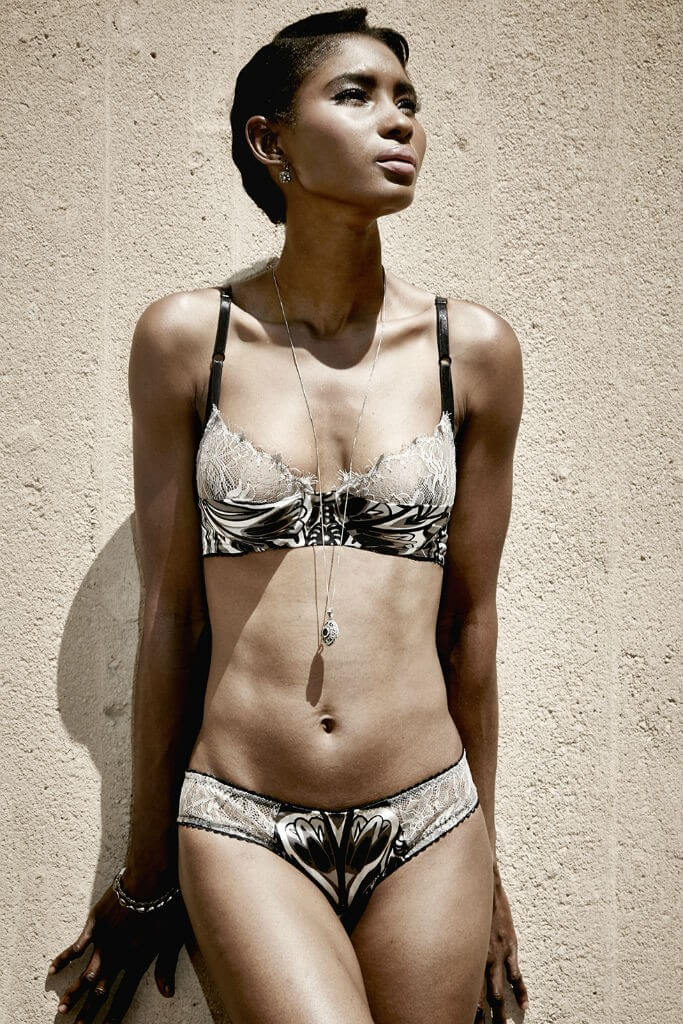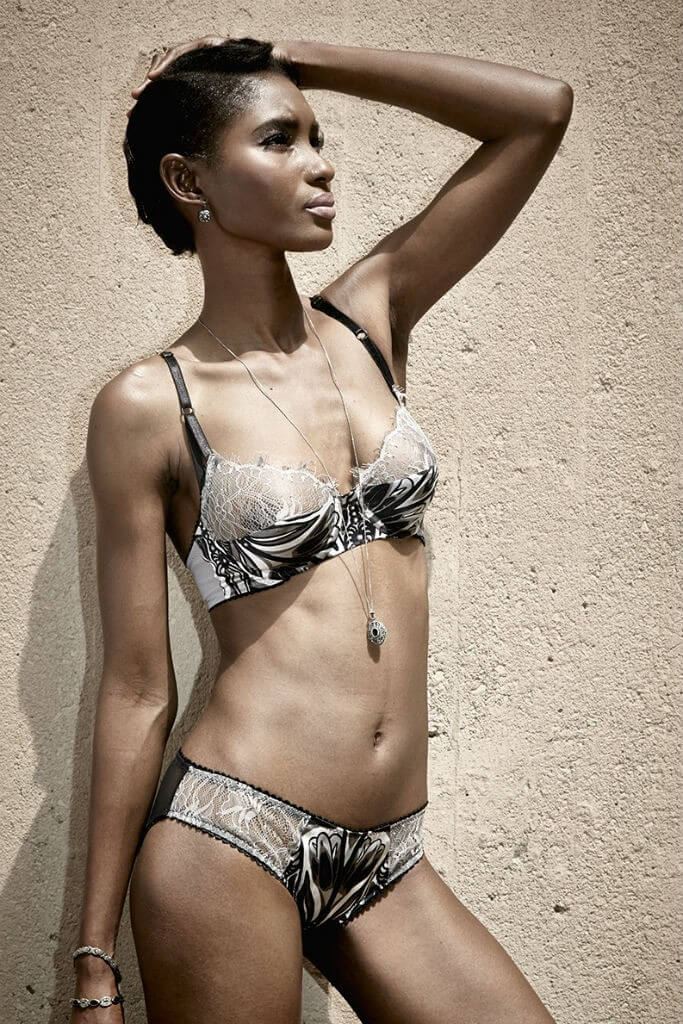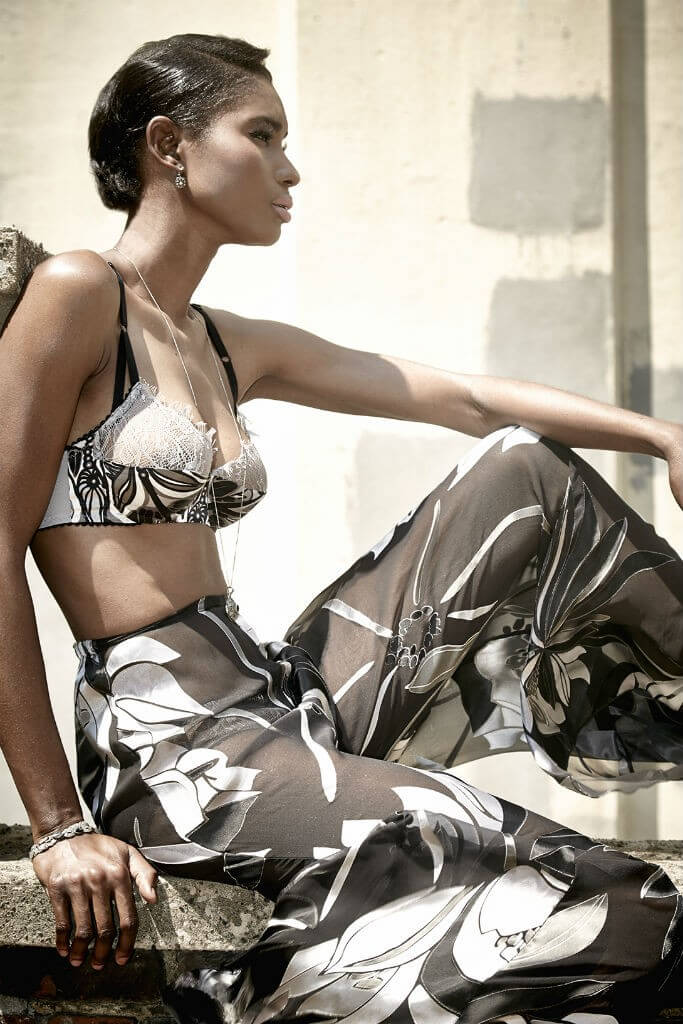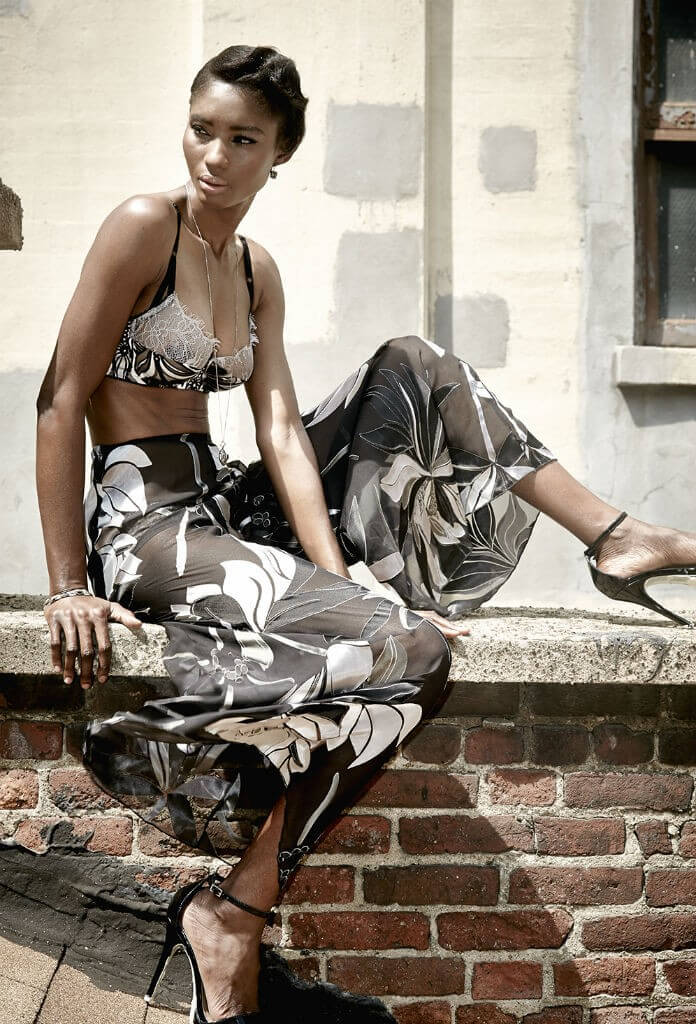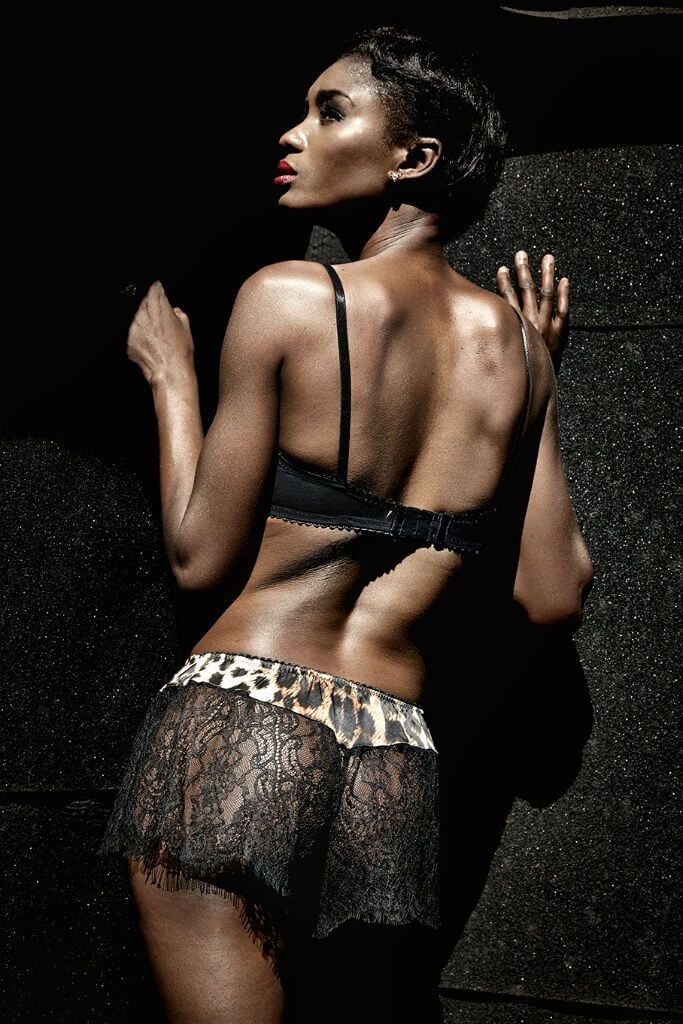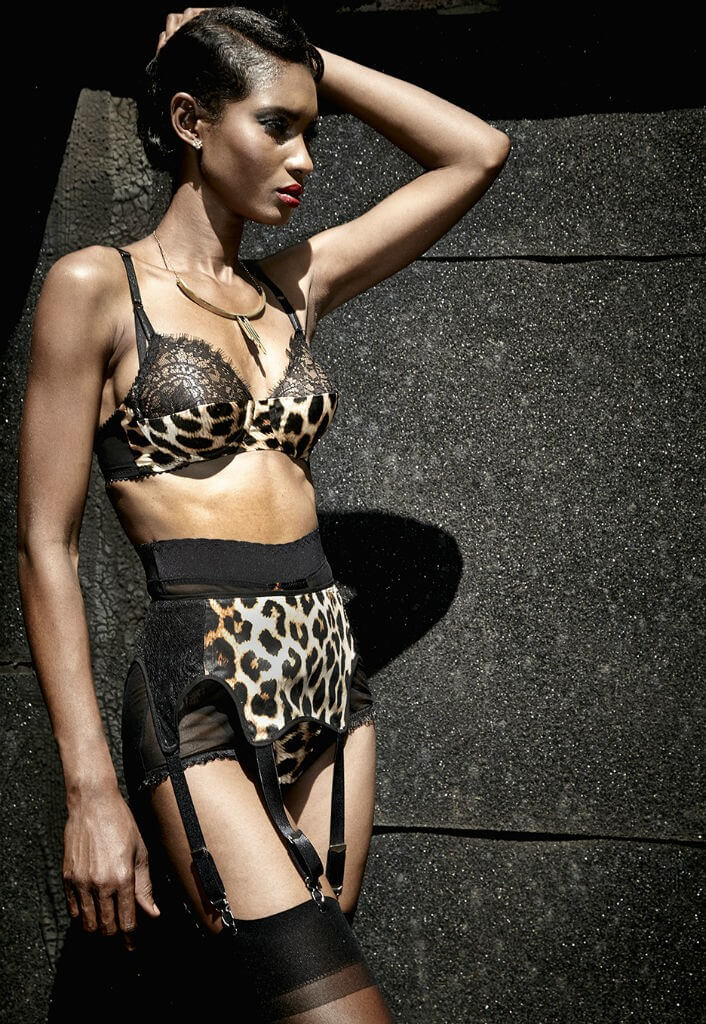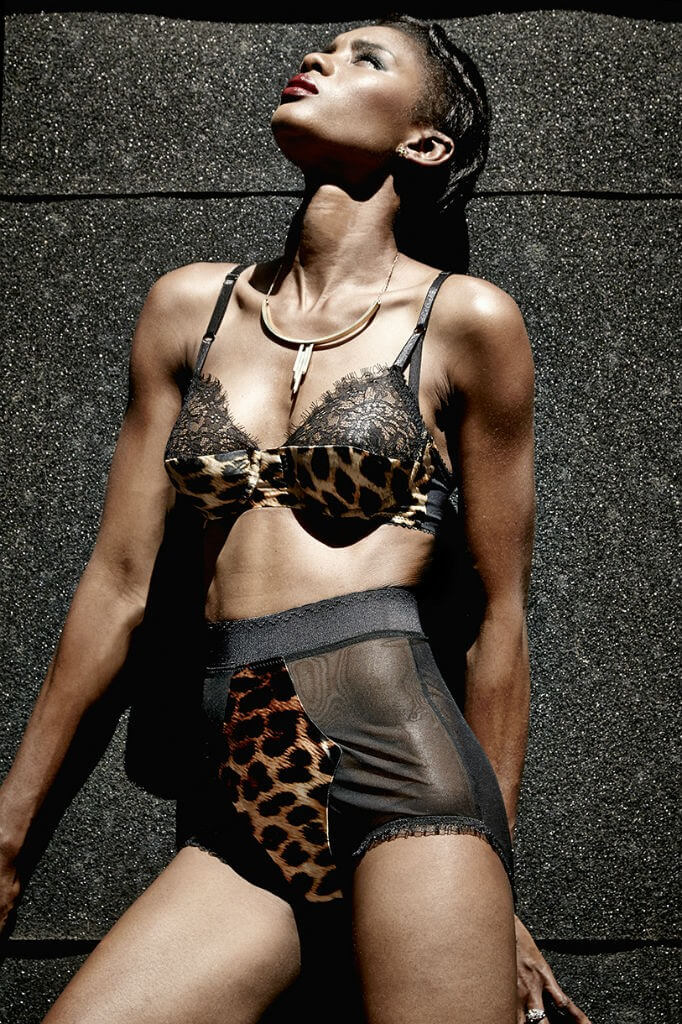 What do you think of Dottie Delight's Metropolis collection? Do you have a favorite look?
Photo credits:
Photographer: Jane J Gaspar |Model: Hawa Diawara from Red Models NYC | Hair: Kirsten Bode | Make-up: Paige Campbell | Wardrobe Stylist: Stephanie Foley & Xina Giatas