Dottie's Delights Spring/Summer 2014 - 'Richards Collection'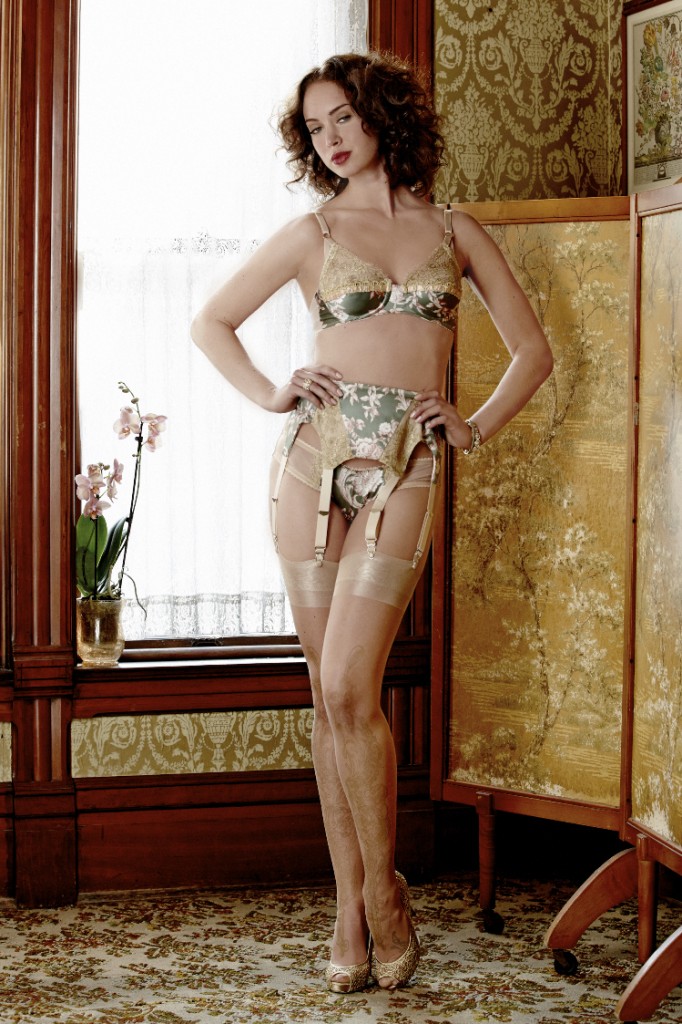 After lingerie market, one of the hardest things is waiting until I finally release the official photos for what I've seen. This is especially true for independent designers, many of whom are leading the industry with innovative silhouettes, cutting-edge techniques, and other avant-garde approaches to the classic world of women's intimates. I understand why this happens, of course; indie designers are legitimately worried about big brands copying their line. But I do feel a bit like a fidgety kid the night before Christmas while waiting to share the beauty with you.
TLA's love for Dottie's Delights is no secret. It's been a real pleasure to watch Stephanie Kuhr, the designer and founder of the brand, grow and develop her aesthetic with each passing season. It's often hard for small, handmade brands to make the jump to a boutique, but Dottie's Delights has. She's currently stocked in Faire Frou Frou, Jenette Bras, and Trashy Diva, among others. Like the 'Bricolage Collection' a few seasons ago, this year's 'Richards Collection' represents a huge leap forward in terms of creativity and design. In many ways, this is art. Stephanie Kuhr herself had the following to say about the new range:
"I was originally inspired by the house that became the location for our photoshoot. It's a darling Stick-Style Queen Anne mansion that stayed in the same family (The Richards) for 100 years. I really enjoyed imagining the generations of women that grew up within these walls from starting in the late 1800s. It's a much softer, more romantic season than we've done before but I really enjoyed pulling earlier inspiration from Art Nouveau, Ziegfeld Follies, artists like Boldini, Mucha, and early Vargas. I even did a big search into Victorian wallpaper, which I'm now obsessed with. All of this still coupled with our continual references to lingerie and pin-up up to the mid 20th century, and of course several touches of sheer scandal and tease because no family is without their own scandalous secrets hiding in the closets...
Special to this collection is our use of actual vintage deadstock trims and lace, to really emphasize the special heritage nature of the season. We want it to feel precious and unique, something that might have been saved in a hope chest for you with a little touch from each generation.
As a little aside that I thought you would especially appreciate... I wanted to point out the stockings that our model is wearing with the green floral set (The "Florodora Girl" set). We hand-painted the gold design on them in based off of a real pair of 1900s lace inset silk stockings from the Met. I doubt if they will actually be made available for sale, but I thought they were such a fun addition to the shoot at the very least! <3"
What's your favorite set from Dottie's Delights S/S 2014? And what do you think of the story behind the collection?
Photo credits:
Photography: Kimberly Capriotti
Model: Maddison Quinn
Hair & Make-Up: Jen Bean
Styling: Stephanie Foley
Location: The Richards House Bed & Breakfast, Dubuque Iowa