Bao Tranchi: Gorgeously Graphic Bodysuits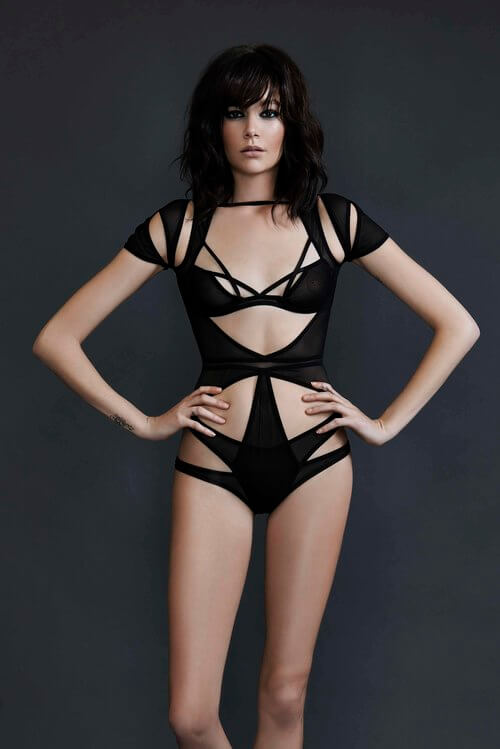 Please note: Some of these photos may be NSFW.
There's nothing like black mesh to turn the body into a living canvas. The stark colorway and transparency emphasize the body's curves the way few other materials can. Bao Tranchi masterfully manipulates this material into graphic bodysuits with incredible energy. Black mesh dips, dives, and bisects the body into fantastic studies of symmetry that are unlike anything else in the industry.
Bao Tranchi moves beyond the tired strappy aesthetic by seamlessly (and sparingly) incorporating straps so they frame cutaways to mirror corresponding mesh panels. In the most successful pieces the mesh itself seems to stretch into thin bands, reading less as strapping and more as dynamic movement. This creates a wonderful sense of tension that puts the emphasis on the body, not the bodysuit.
Bodysuits are experiencing a resurgence lately, especially as the boundaries between innerwear and outerwear become more fluid. What makes Bao Tranchi stand apart from the trend is the way it unexpectly draws the eye to different areas of the body.
I especially like how many of the bodysuits emphasize strong shoulders. For example, the criss-crossing detail on the side panels of the Allure bodysuit is replicated in a caged cap at the shoulder which attaches to a sheer mesh sleeve. The sleeve itself utilizes linear seams and small cutaways that mirror the caging. These thoughtful details are extremely well executed and highlight the brand's design complexities.
While the plunging necklines of these bodysuits are certainly focus pulling, what I find myself most excited by are the back views. Striking cutaways and layered panels create frames to show off beautiful backs and cheeky bottoms. Several of the styles also have delightfully daring bottoms that are really fun. While these pieces are meant to be layered and shown off, I kind of love the idea of them being a naughty surprise under demure dresses.
I found the website to be problematic since it doesn't include detailed sizing or fabric information. All of these bodysuits retail for $750 and are sold in a small or medium (fitting dress sizes 2-10). Keep in mind that these bodysuits have little, if any, support at the bust. If you prefer more support, many styles can be layered over a bra.
One interesting thing to note is that the brand does offer an opaque option for the busts on many of these. Good to know if you are bold enough to wear these as outerwear. Please also be aware that items require a four week turnaround for delivery.
Bao Tranchi also creates "bodydresses" (which give you an idea of how amazing the bodysuits would look beneath a sleek pencil skirt). They also have a line of heavily jeweled harnesses that are part fetish, part showgirl, and totally fabulous. If you love sparkle, you should check them out.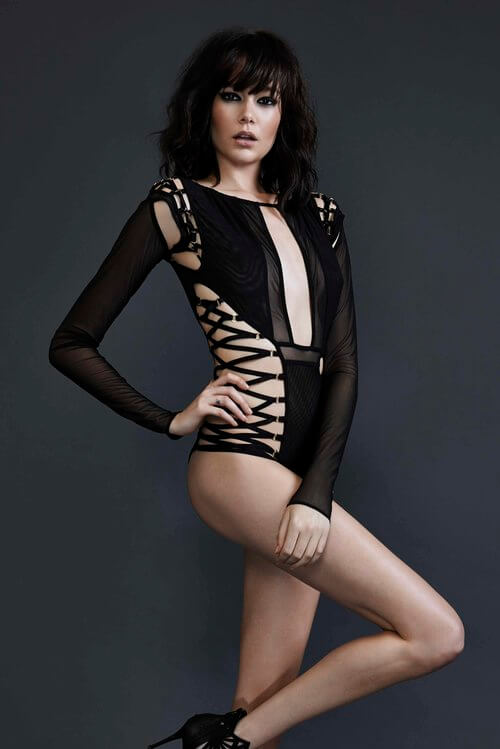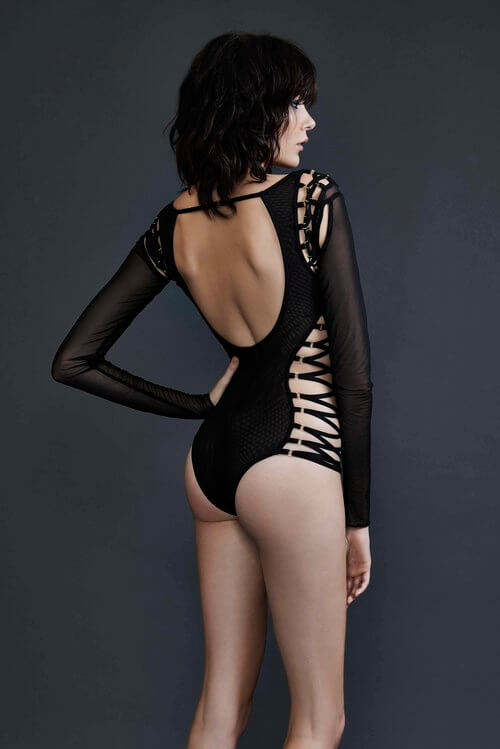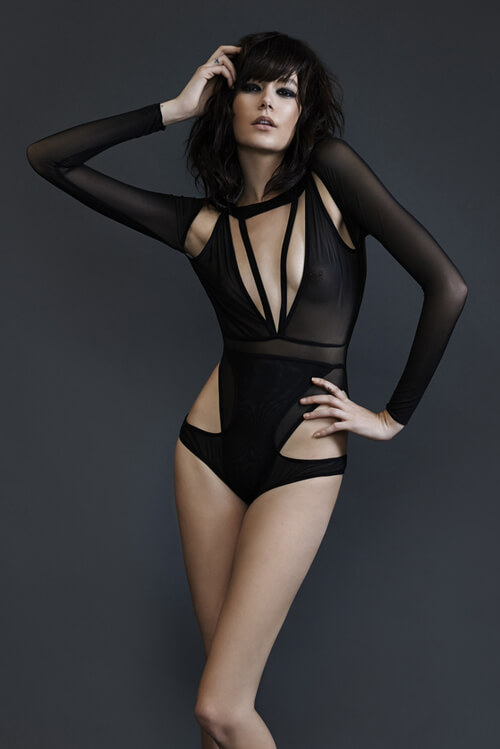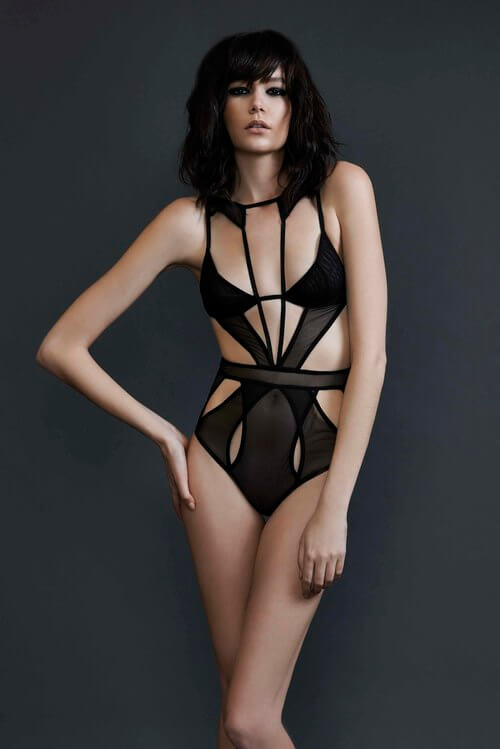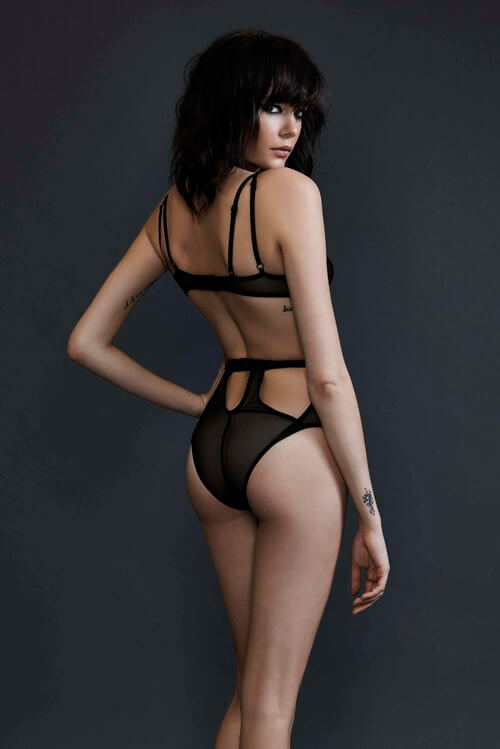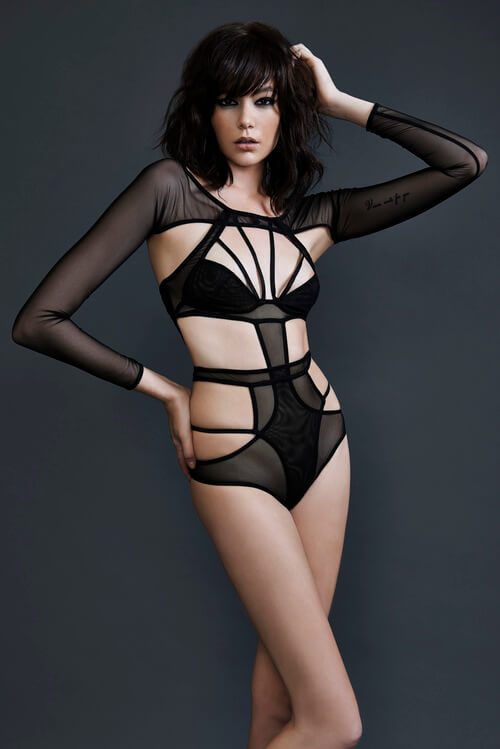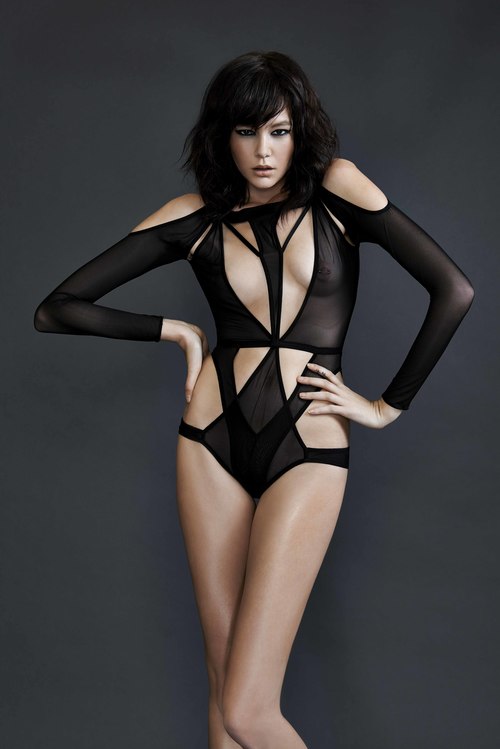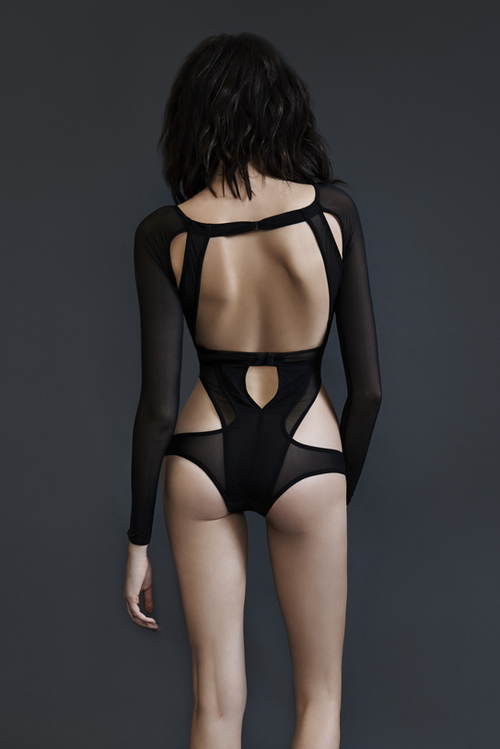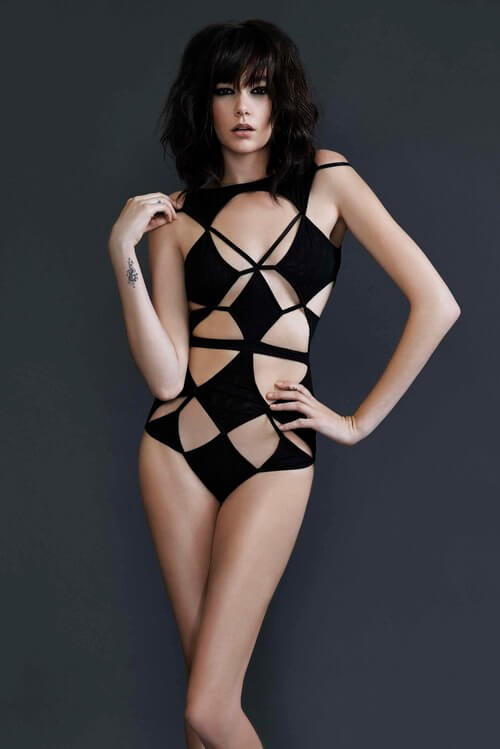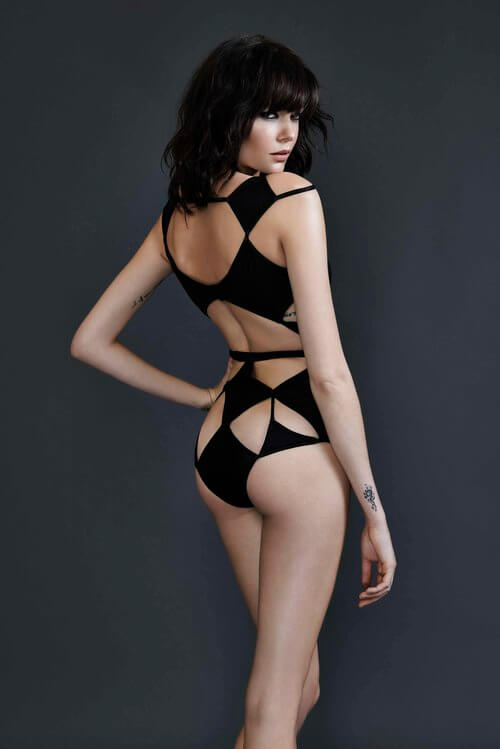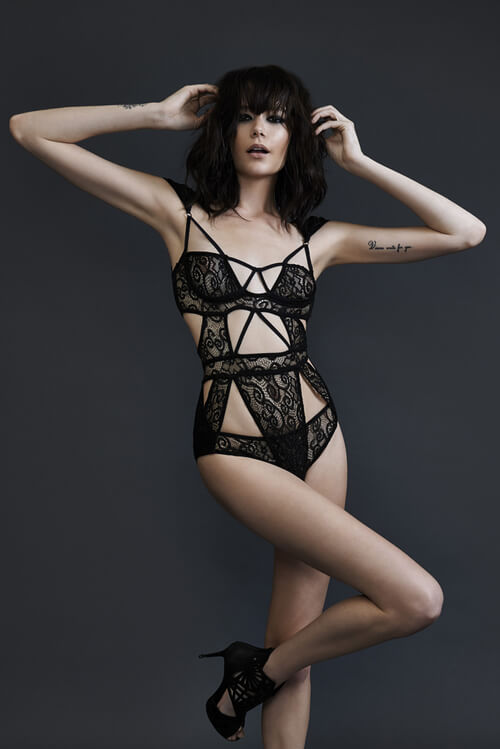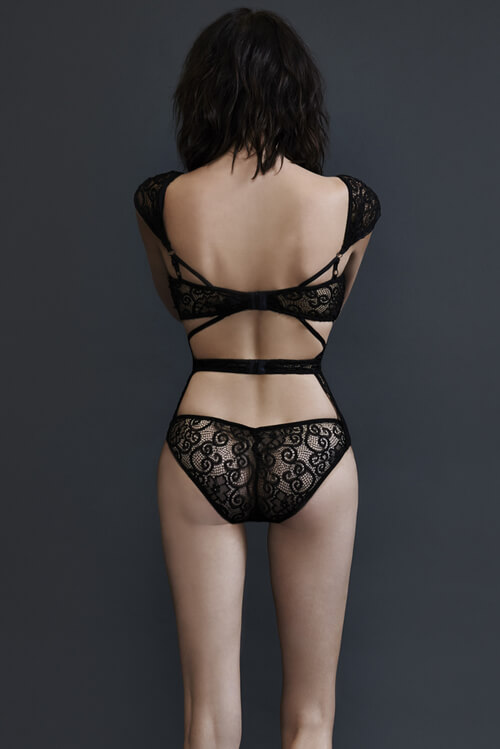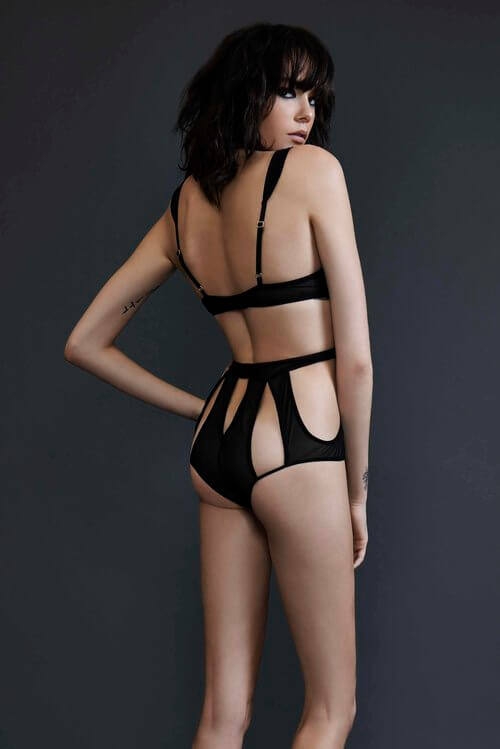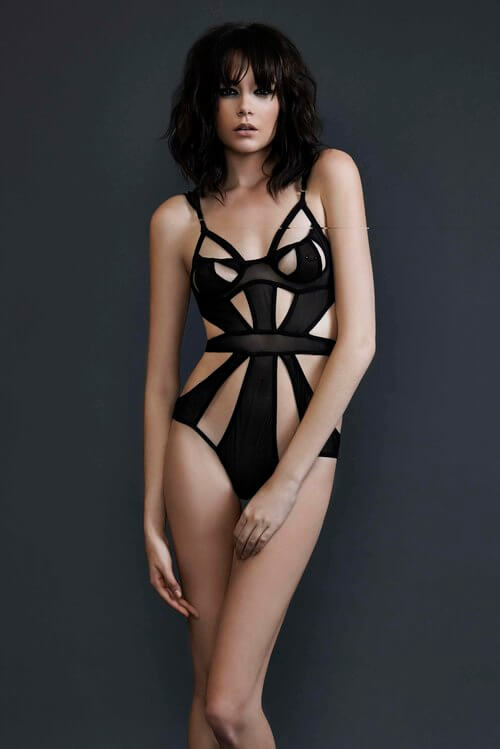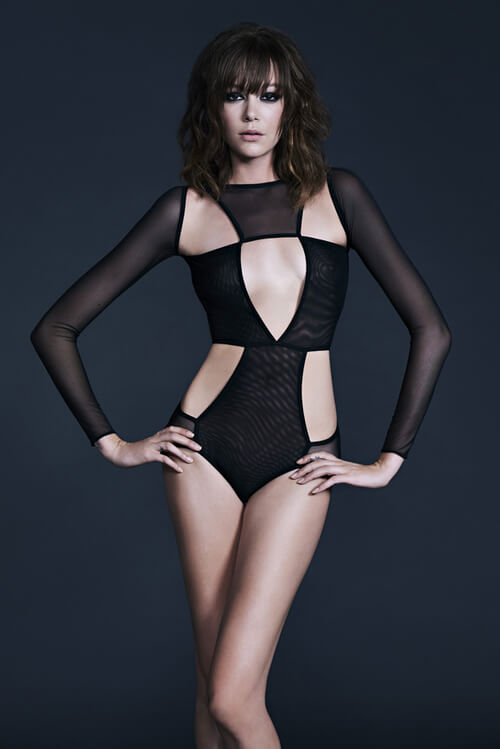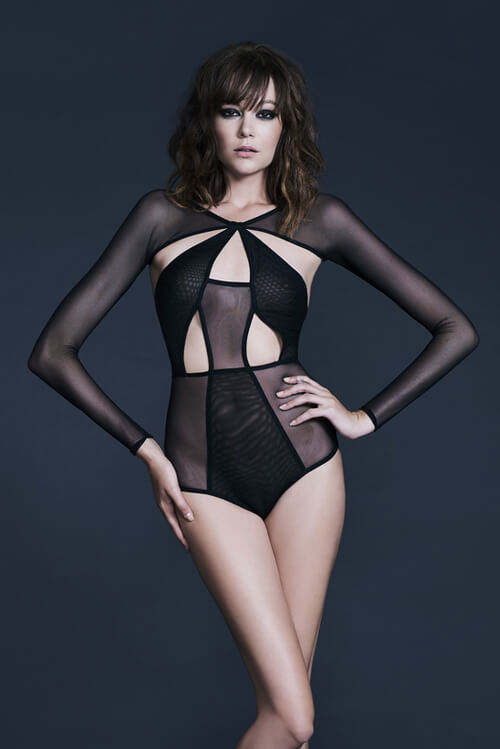 Are you a fan of bodysuits? What do you think of these by Bao Tranchi? Do you have a favorite style?