Maude Nibelungen: Boudoir Knitwear That Blurs the Lines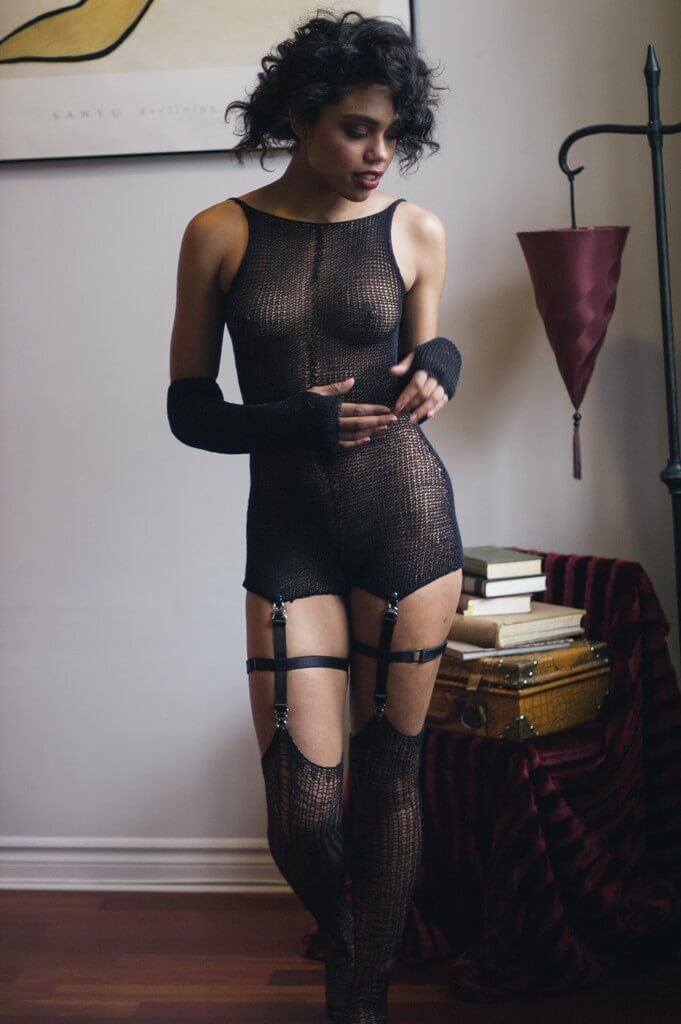 In order for the lingerie industry to be seen as a legitimate branch of the fashion industry, we need more experimental, directional labels that go beyond the traditional silks and laces. What better way to bridge the gap than to take the "lingerie as outerwear" concept and turn it on its head, with pieces that start as outerwear before fluidly transforming into underwear? Avant-garde knitwear designer Maude Nibelungen has pulled off this feat, with a debut "boudoir" collection of thinly knit pieces that refuse to be categorized.
The knitter and textile designer in me literally swooned when I saw this collection. Soft cotton yarn has been hand knit into second skins that dance across the body in a play of transparency and opacity. Delicate rib knits stretch and mold to curves, creating a lattice of texture that is equal parts refined and unrefined. This duality is probably what is most exciting about this innovative textile use. It is polished and rough, sleek and urban, minimalist and organic. But above all it is fresh and experimental, which is rarely seen in the conservative intimates industry.
Maude has been knitting since she was five. In 2010 she started experimenting with a wide range of texture possibilities and complex math pattern drafting. In a departure from her earlier work which relied on oversized, dramatic silhouettes and innovative materials, her "Bleu Nuit" collection is designed to be worn as a skin, adding texture to the body or to knickers and leggings when layered as outerwear. Delicate rib knits have a thin elastic thread knit into the edges of the garments so pieces don't roll, creating a smooth look that allows the eye to search out and relish the natural imperfections of the material. Dropped stitches create running ladders (especially evident on the scarf), a delightfully deconstructed open stitch here or there along necklines or seams, and linear bands where seams zip along the body at the side or up the back. Even the straps have been thoughtfully created with knitted I-cords.
The collection is hand knit by Maude herself. An impressive feat as hand knitting not only requires exhaustive math computations, especially with formfitting garments like these, but also hours and hours of labor. I'm imagining even the simplest of the garments take multiple hours to produce. And due to the inherently organic quality of hand knitting, each piece is truly one of a kind.
Pieces from this capsule collection include a fantastic bodysuit with a low dipped back, a shift dress, hot pants/high waist knickers, a few cropped tops, and some outrageously fabulous stockings. When paired with suspenders and garters from indie designer Kayleigh Peddie, the whole look is both modern and very Mad Max postmodern. Pieces are sized XS-XL (fitting 30-44" busts and 31-45" hips). Knit pieces start at $50 (for the fingerless gloves) to $225 (for the stockings). The coordinating accessories are $45.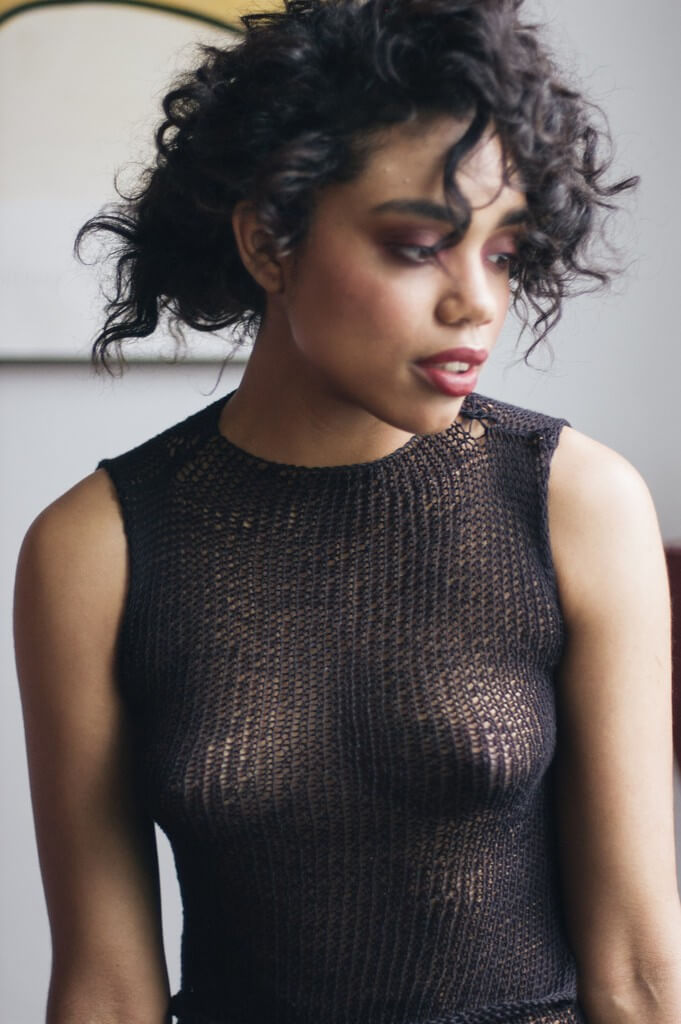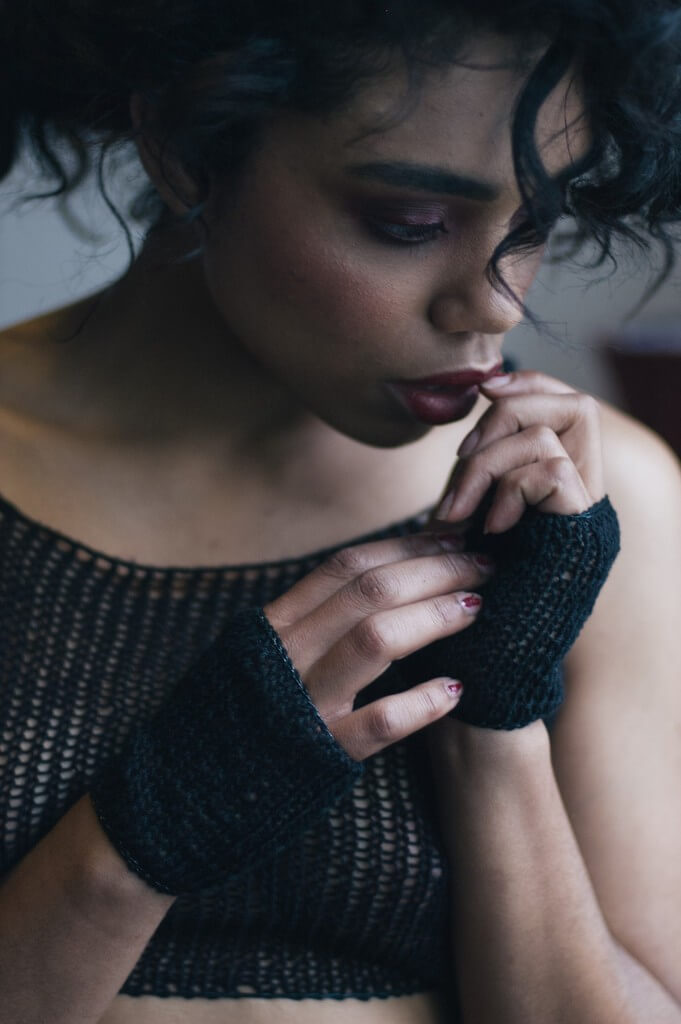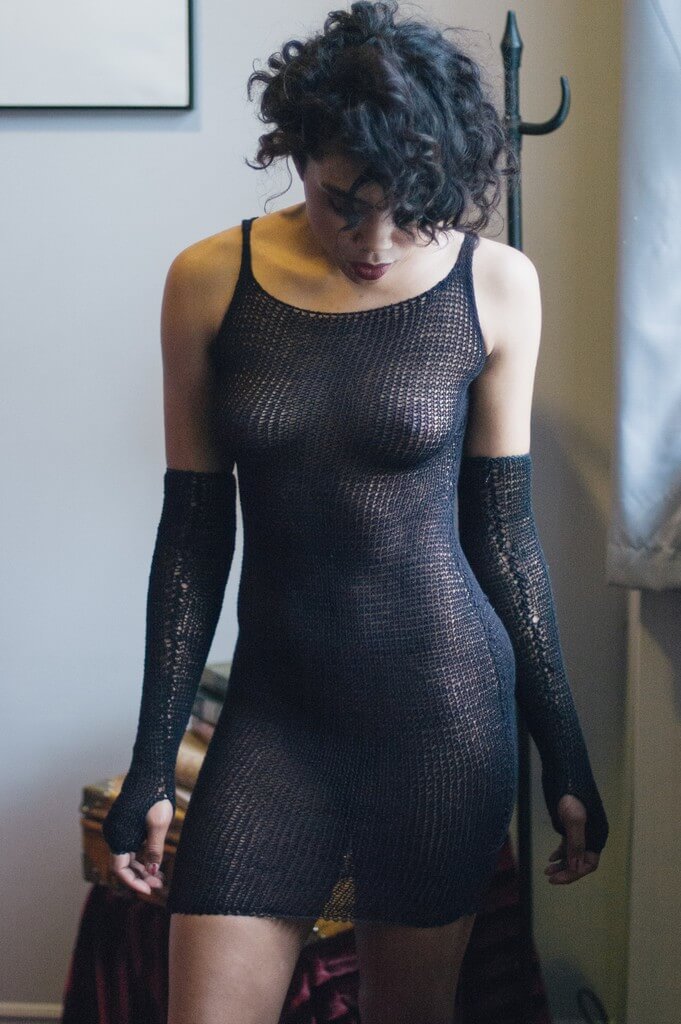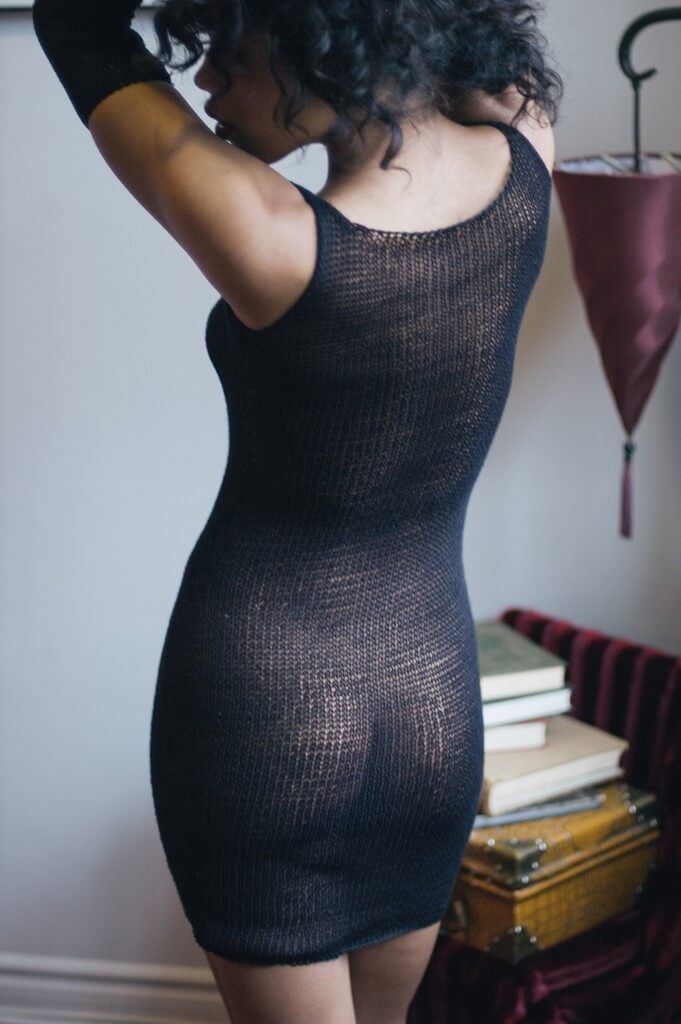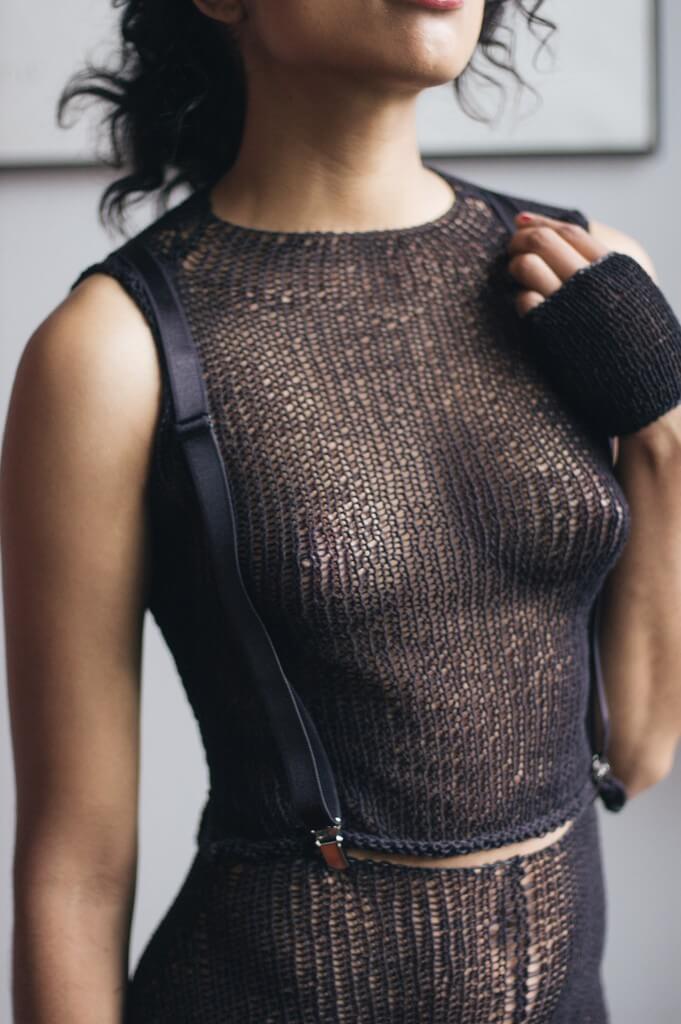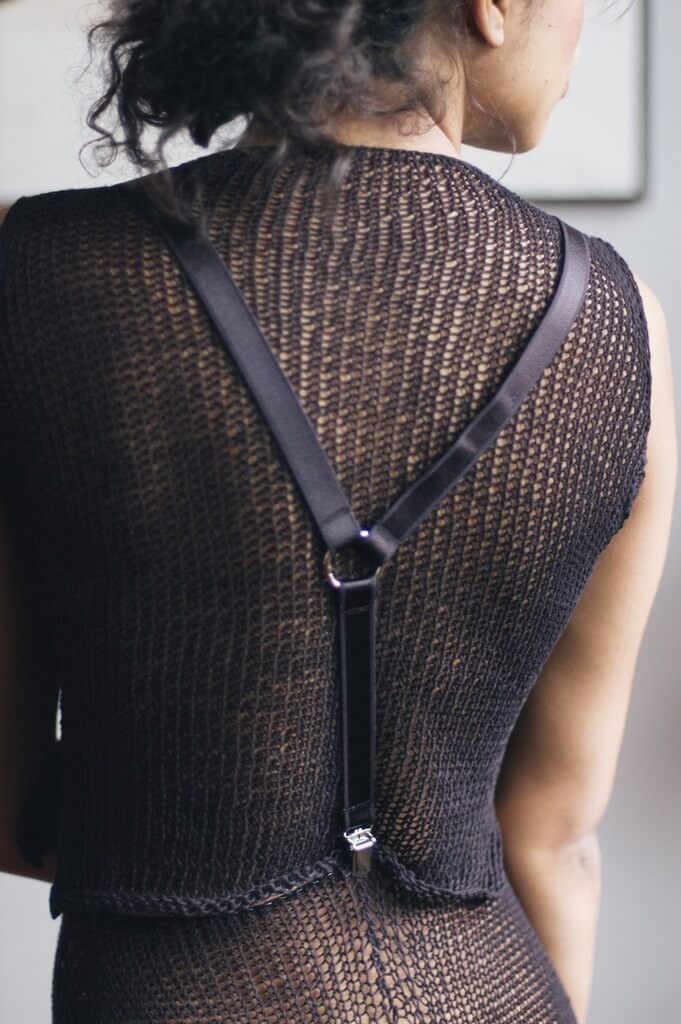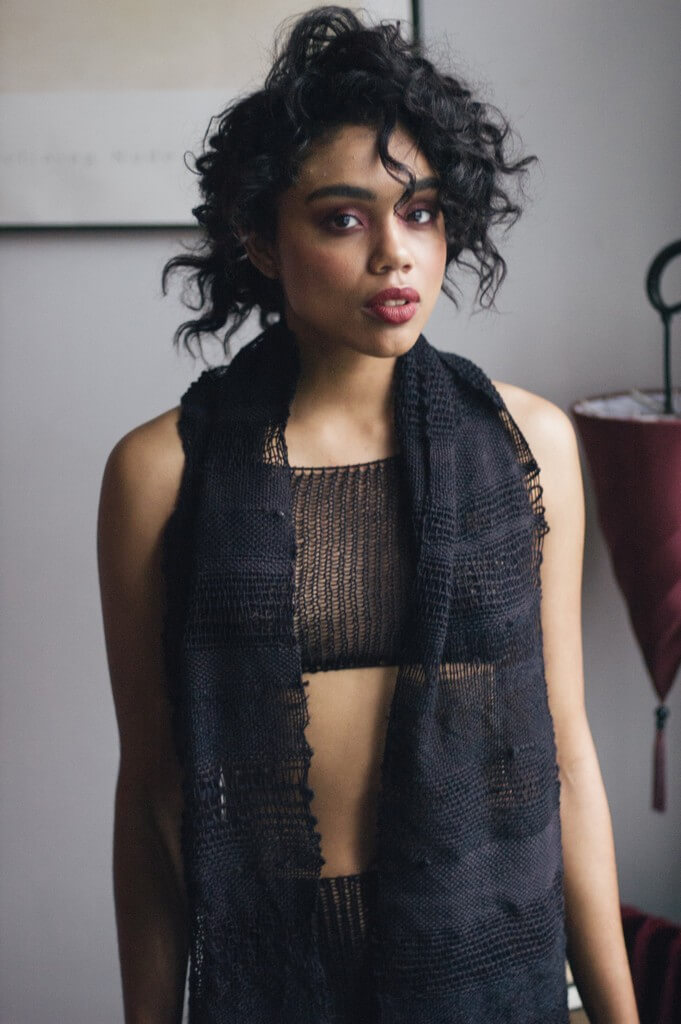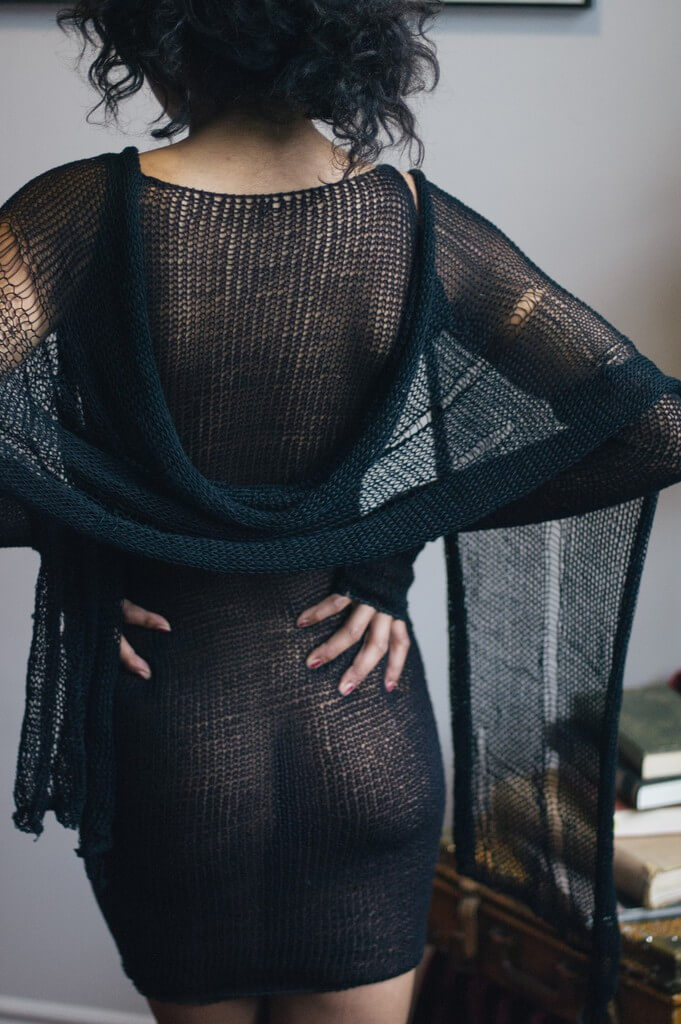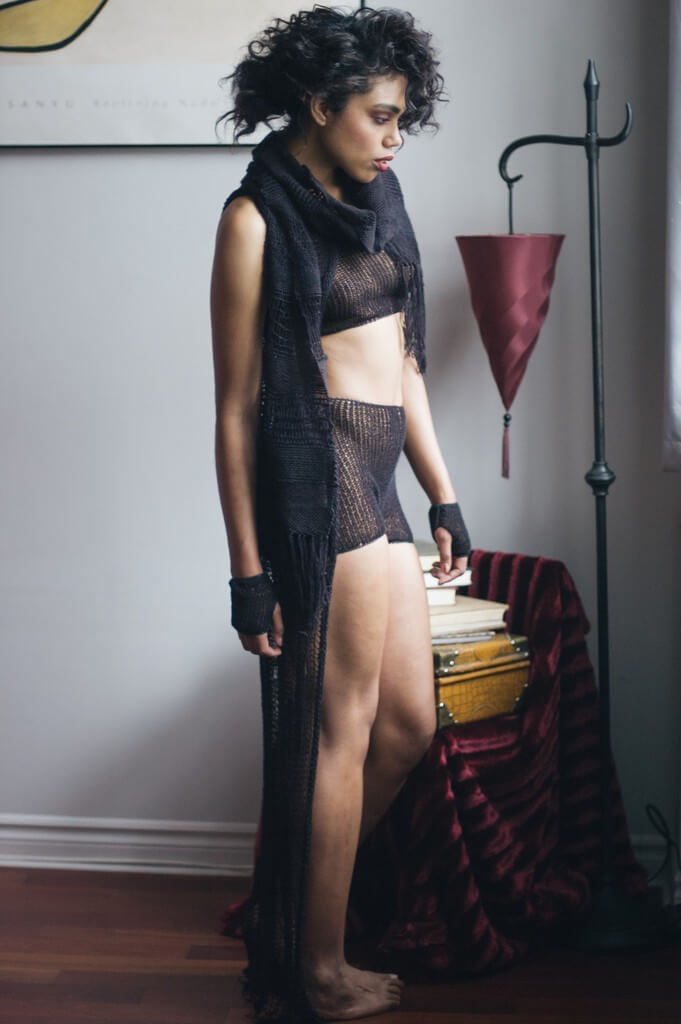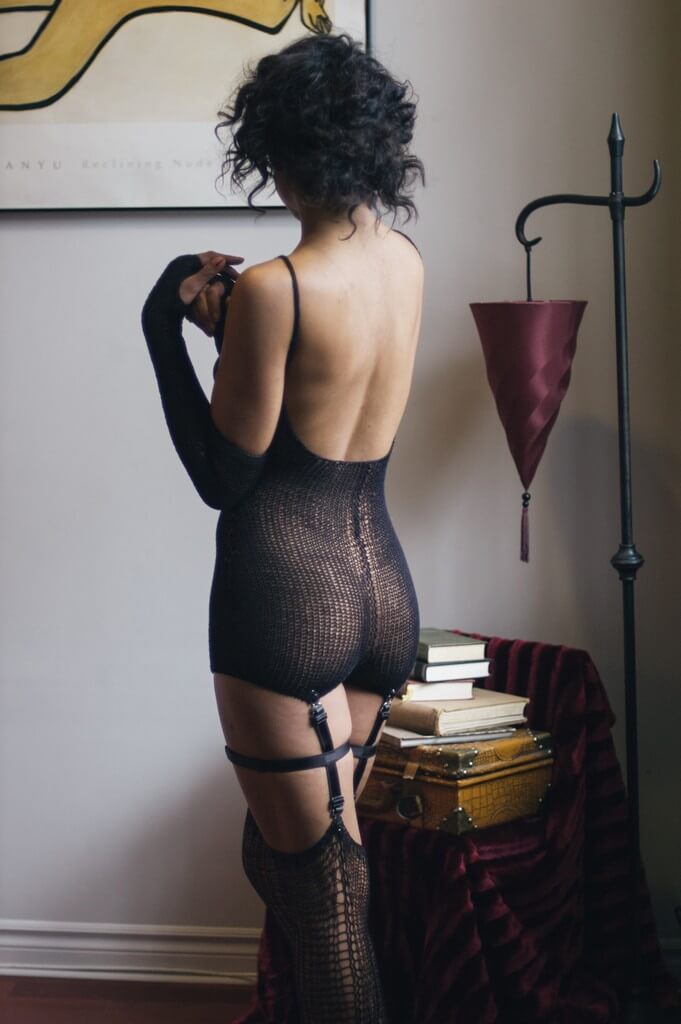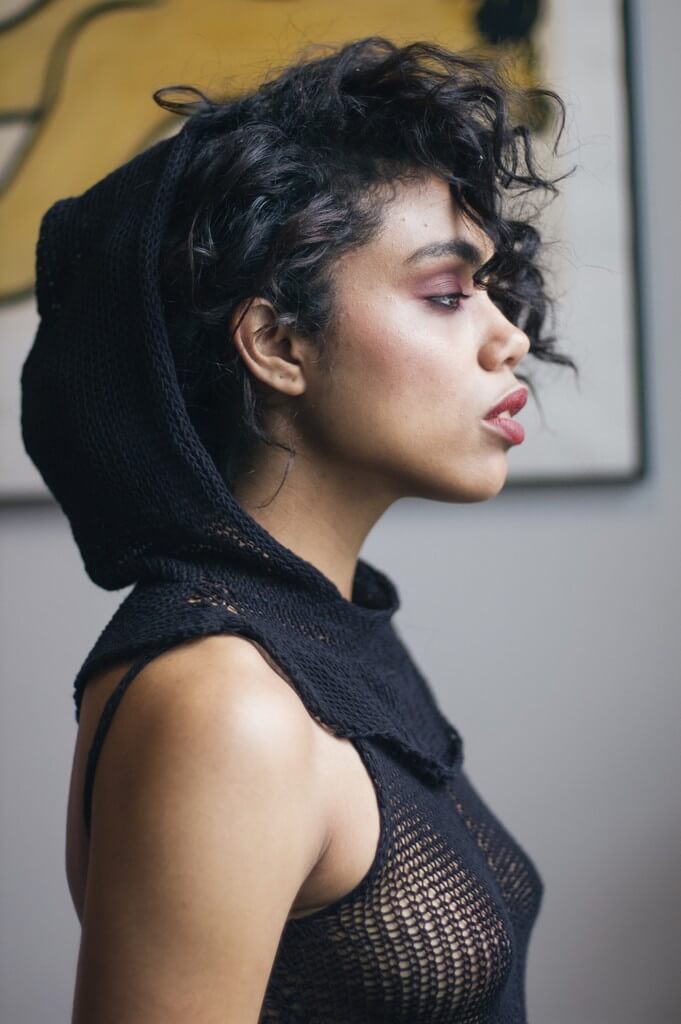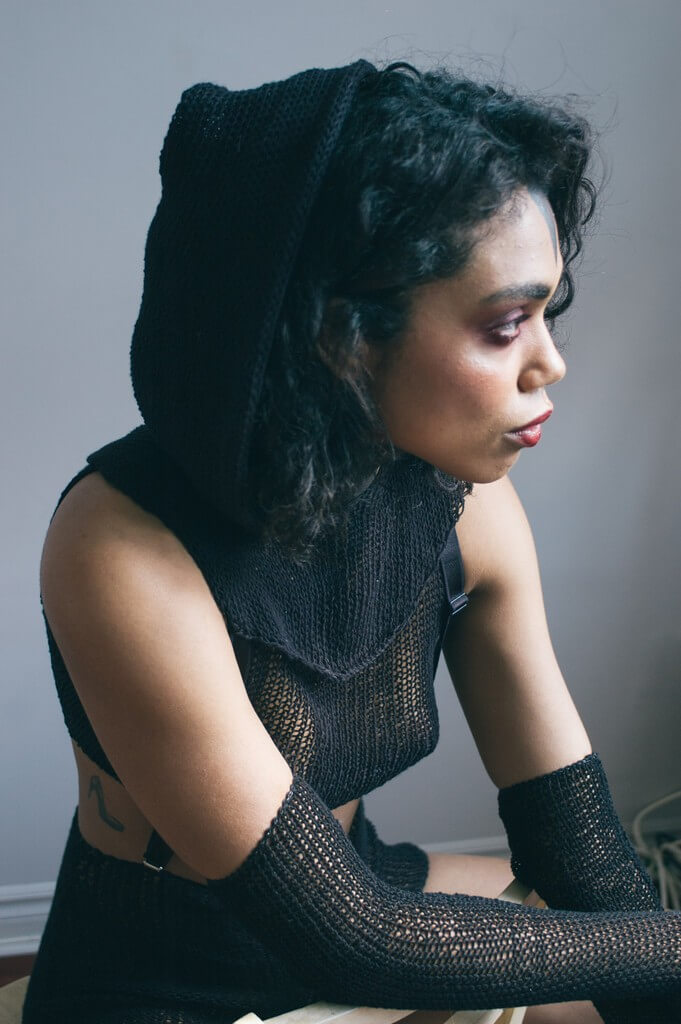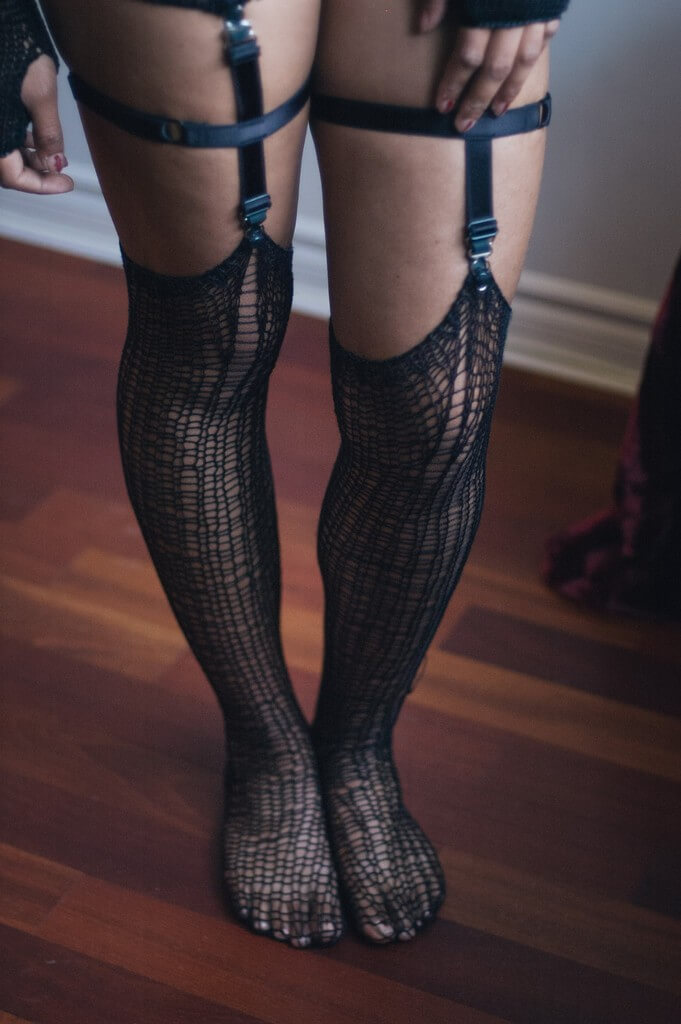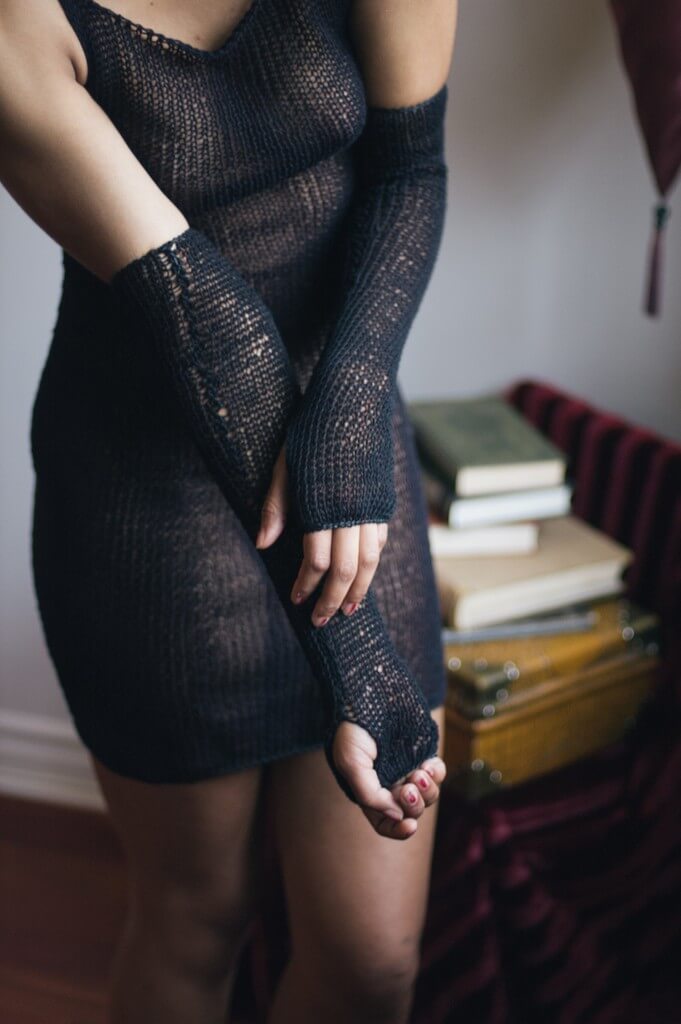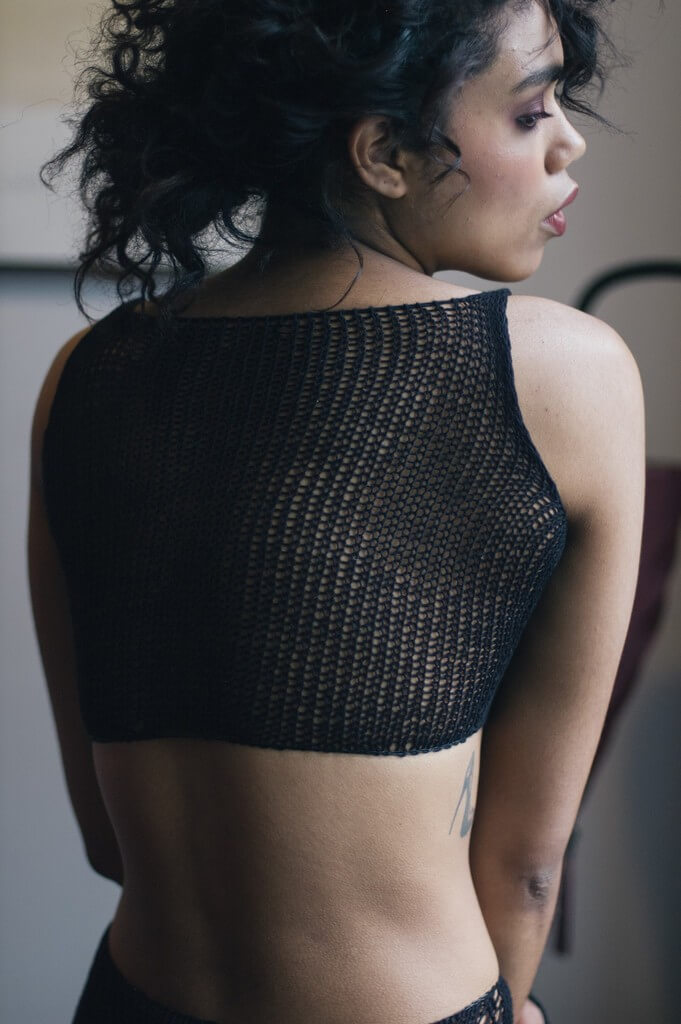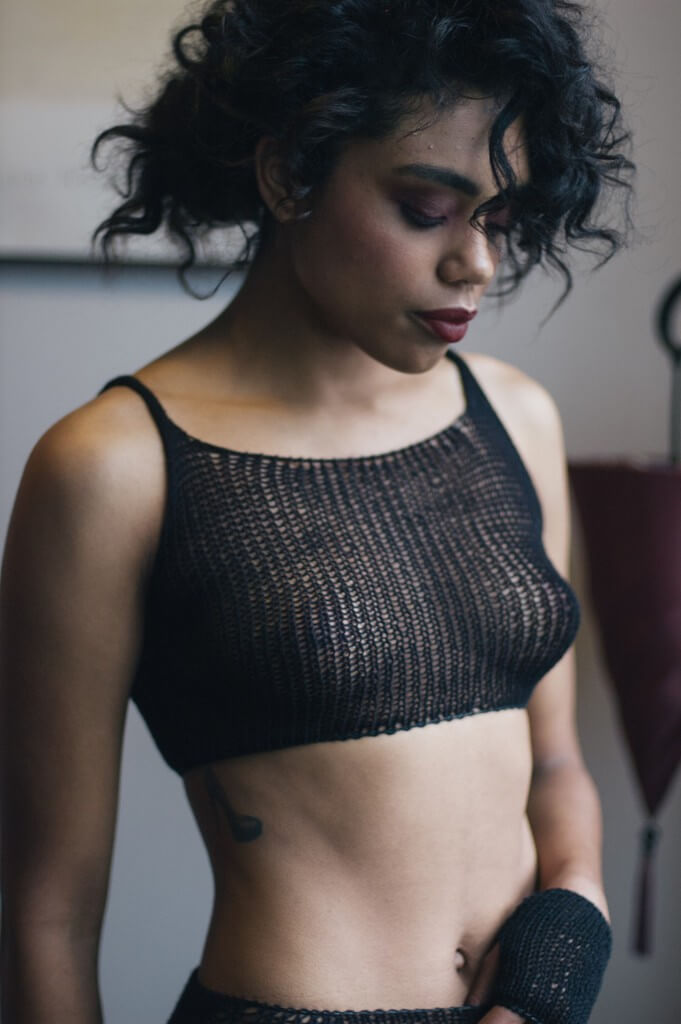 What do you think of Maude Nibelungen's aesthetic? Would you wear any of these pieces? Are you excited to see the line between fashion and lingerie continue to blur?