Between the Sheets: Loungewear with Personality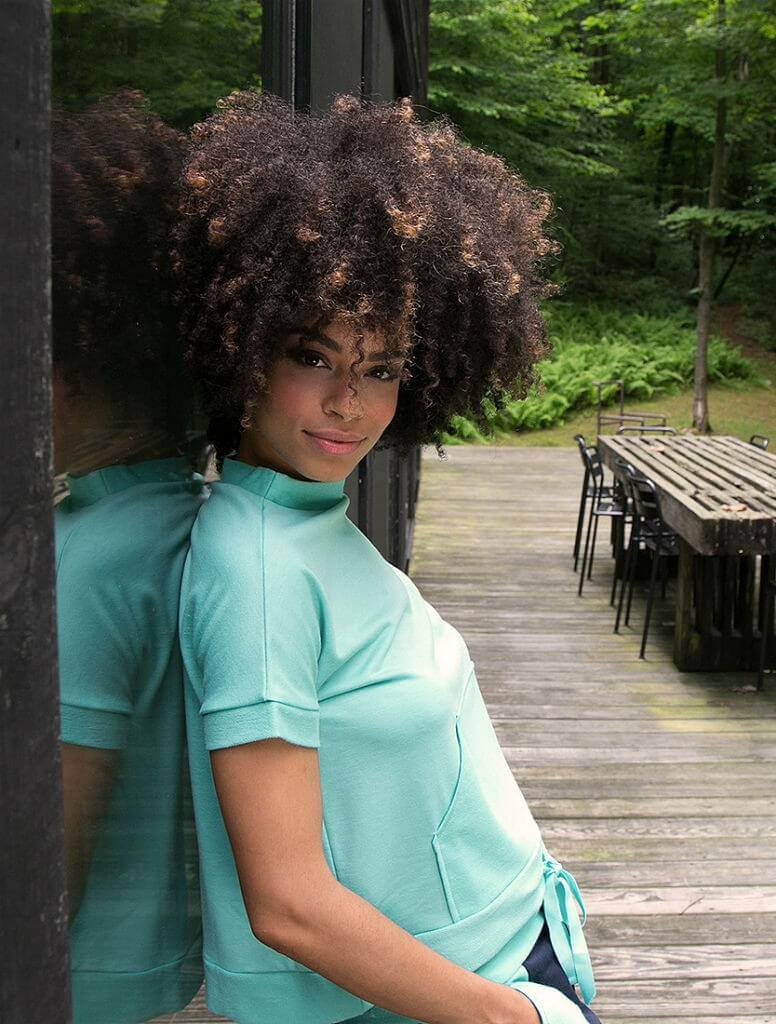 The power of an exceptionally well-executed lookbook cannot be denied. Through superb styling and a creative lens, it becomes a vehicle for storytelling. Rather than being hemmed in by producing biannual lookbooks to promote Spring and Fall collections, Between the Sheets releases seasonal lifestyle campaigns that evoke a wonderful sense of nostalgia, cozy interludes at home and lazy weekends away. They have us pining for these moments of escape from the drudge of the everyday world, and imagining the lush loungewear to make it that much sweeter.
Between the Sheets has a core range of offerings that have been reworked in different colorways for multiple seasons. By mixing, matching, and layering, each season looks completely fresh and new. This is a smart move for the brand, encouraging customers to build on their existing pieces for new looks. Maybe you never thought about pairing a cropped sweatshirt with a dress or pairing over the knee socks with a bra and briefs. Until now. This easy design aesthetic, coupled with warmly staged photographs, beckons us to relax, rejuvenate, and recharge.
New colorways this season include oatmeal and turquoise, adding both a tranquil and energized vibe to prior neutrals of grey, navy, and pink. The jogging pants and coordinating sweatshirt tops incorporate colorblocking, either by bringing two colors together in a graphic way or by utilizing the reverse of the jersey and terry fabric to create a two-tone effect. This season also introduces a cropped sweatshirt top that features fitted dolman cap sleeves and an a-line shape that is full enough to be easy to wear without being too boxy. I appreciate how product descriptions give styling suggestions for incorporating these loungewear pieces into outerwear, too, making the collection (and the brand) seem even more approachable.
My favorite pieces from the collection are those that are crafted of soft, breathable micromodal jersey. The sweeping long robe, the asymmetrical dress, the cowl top, and the bralette and panty set. I'm seeing more bralettes from indie brands lately as designers are seeking to provide unstructured options for women who prefer something comfortable to lounge about the house. This option from Between the Sheets features darted triangle cups that wrap in the front and attach to a stretch lace trim band. It is sized XS-L, fitting a 32A through a 38D. The matching panty is a comfy cut that won't ride up in the back.
Many looks in these photos have been styled with legwear by Velvet Heart and Rock N Socks (and available for sale on the BTS site). I love how they are incorporated into looks to add unique charm, from the lush coziness of the herringbone to whimsical stripes in blues and reds. My favorite are the ombre dyed tights that are sheer enough to see the peek of cute bikini briefs underneath.
Designer Layla L'obatti is committed to stepping outside of the standard blonde-haired model box and regularly features models of color in her lookbooks. This lookbook is no exception. These models add such personality and help to make the line more relatable. Layla will occasionally put a call out on social media for models, and hopes that this approach will assist with casting for a 45+ year-old model for a future shoot. This would be incredibly welcome and do wonders to open up doors to a more mature audience looking for polished loungewear.
Between the Sheets is ethically produced in NYC, in XS-L sizes. While the size chart states a 30-38" bust range, and a 32-42" hip range, pieces do tend to run a bit generous. So if you're worried that you may be sized out, it's worth checking with them before ordering.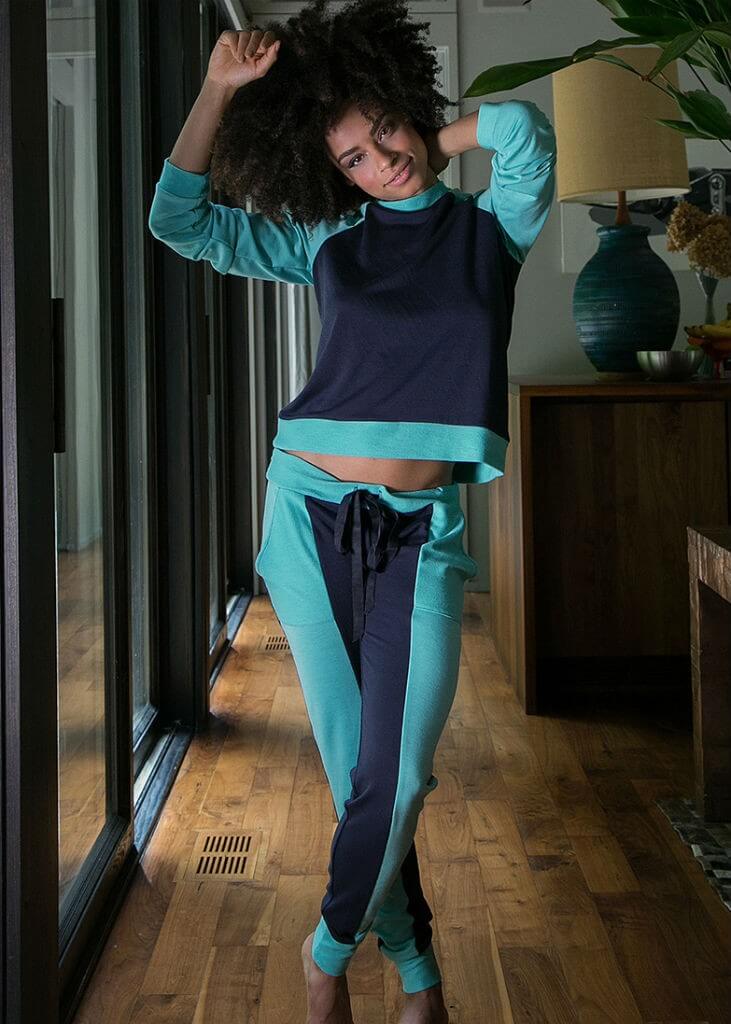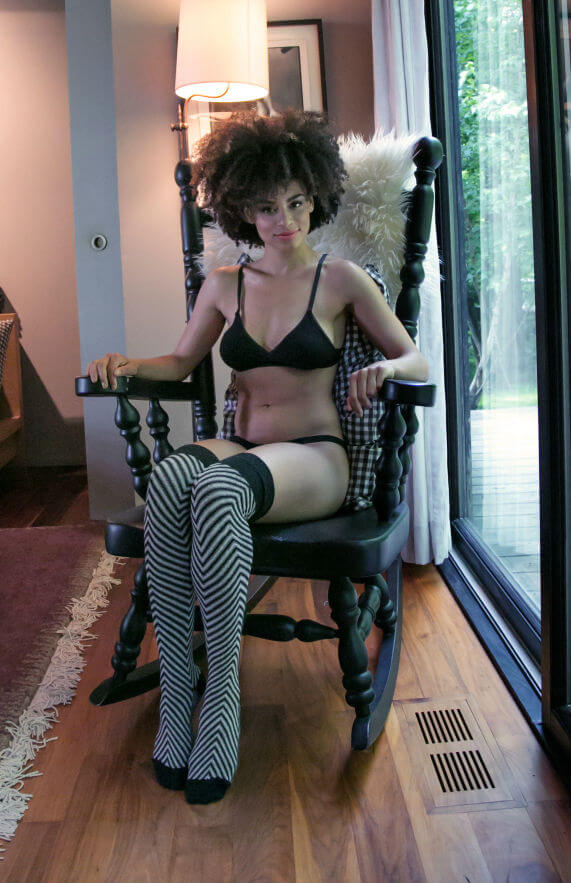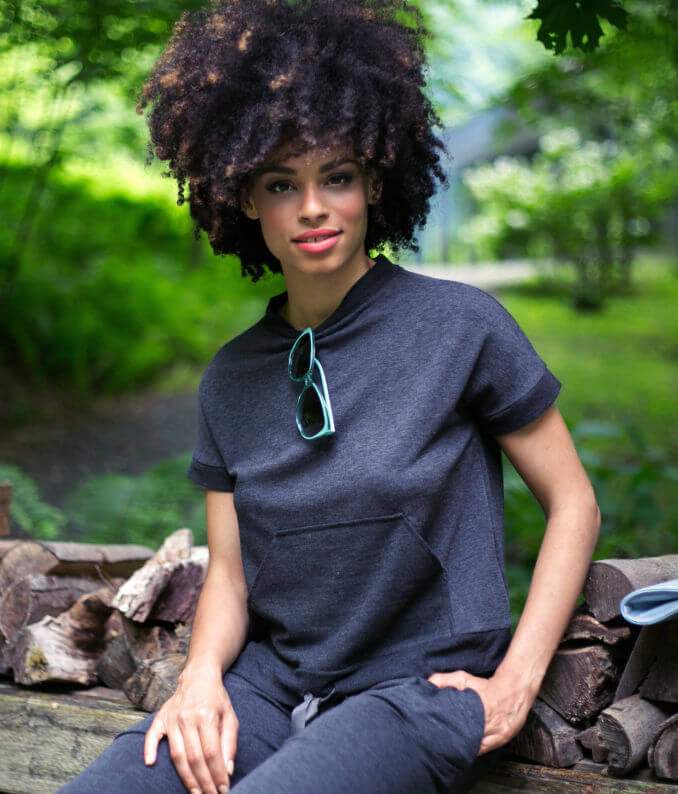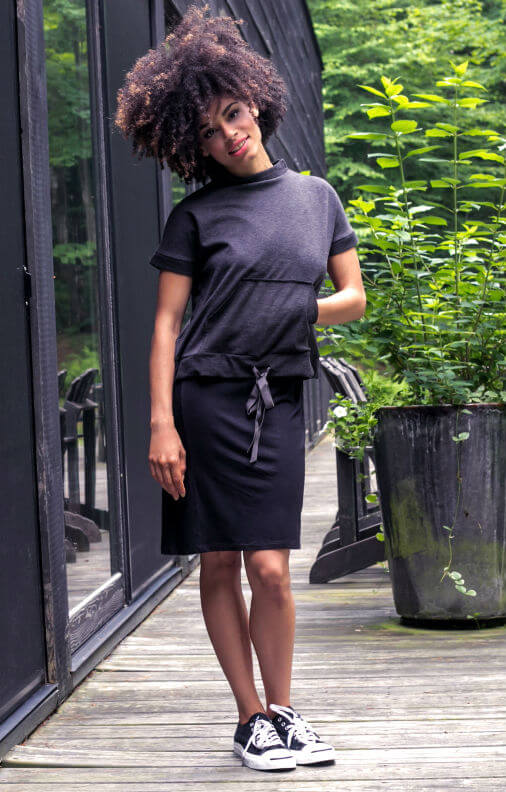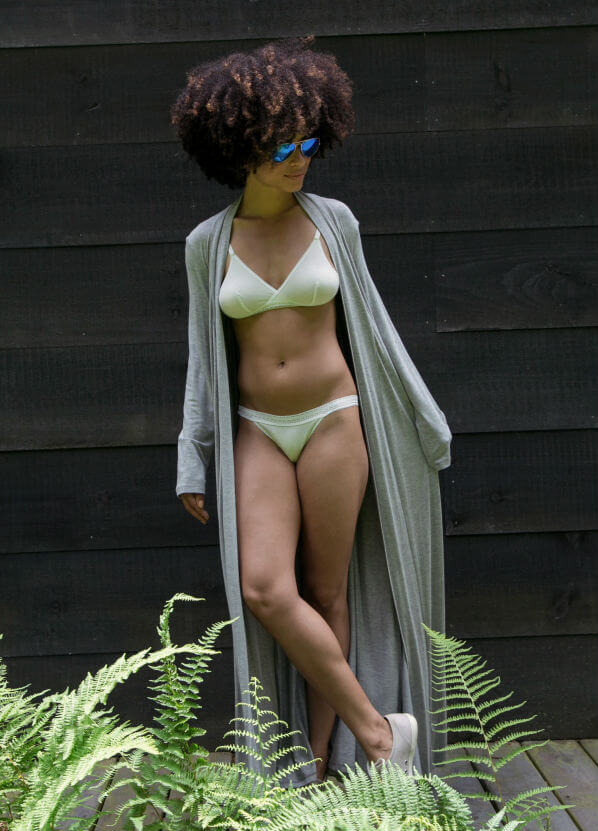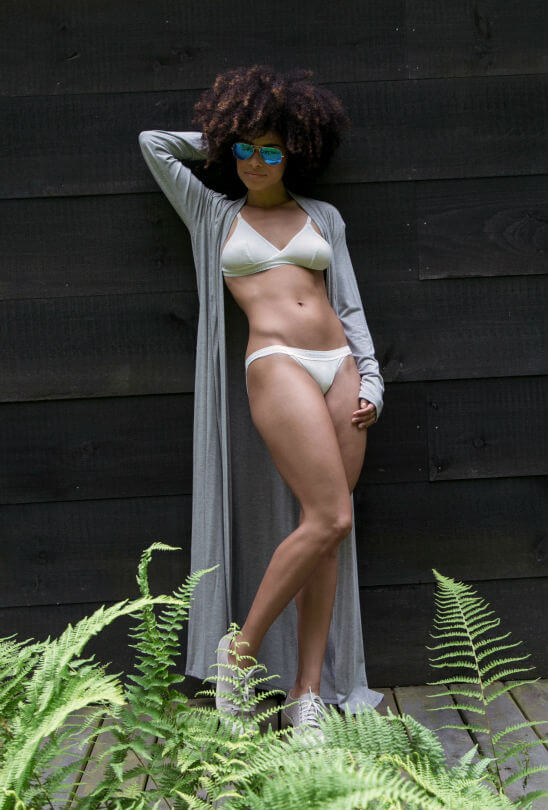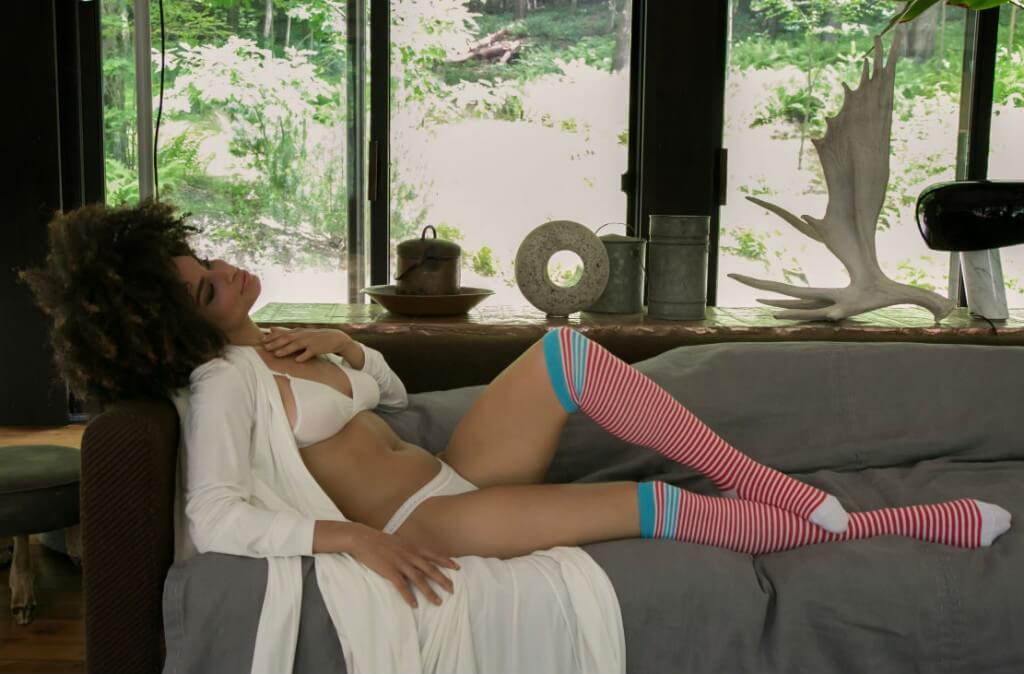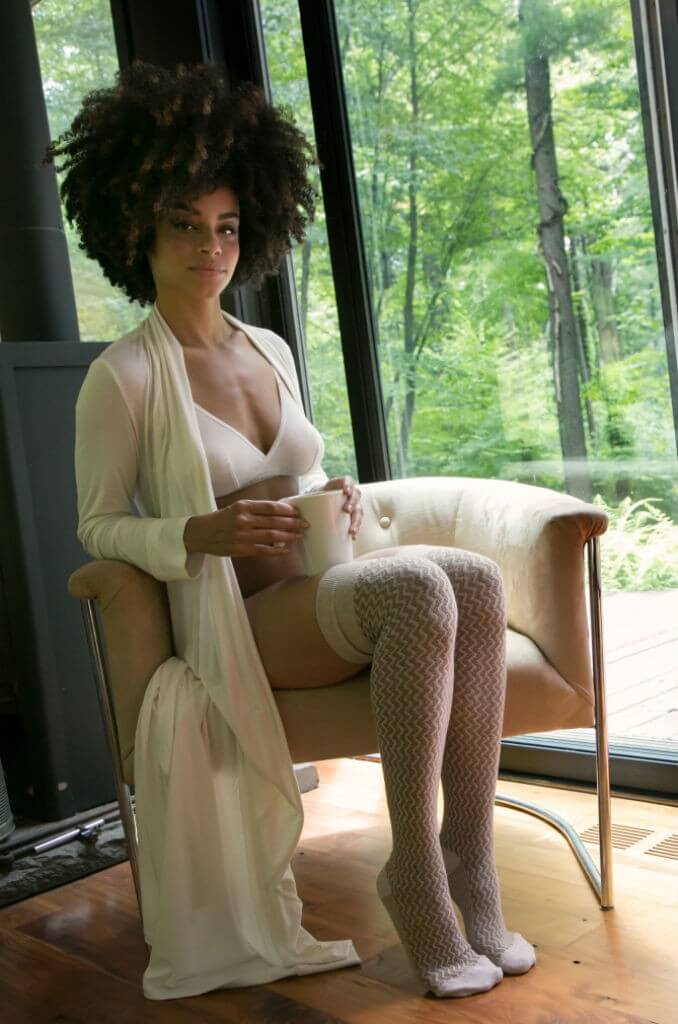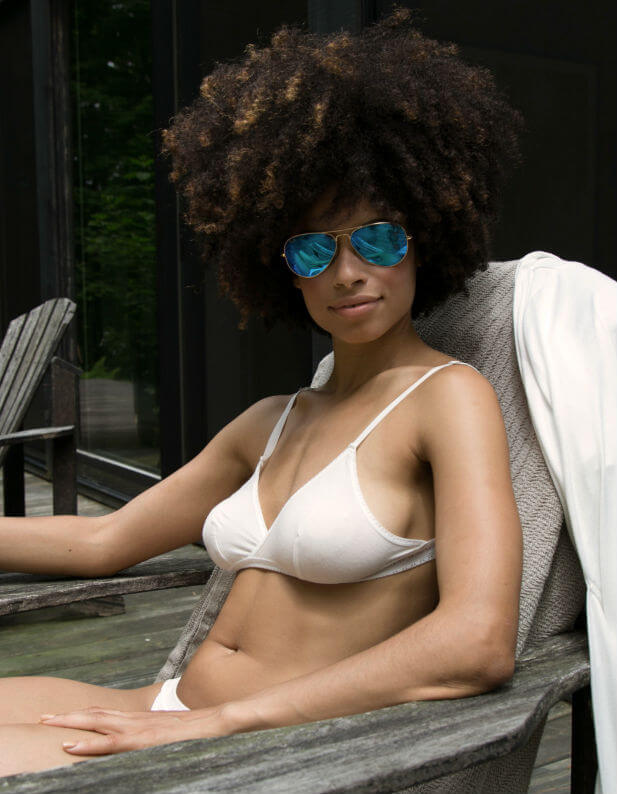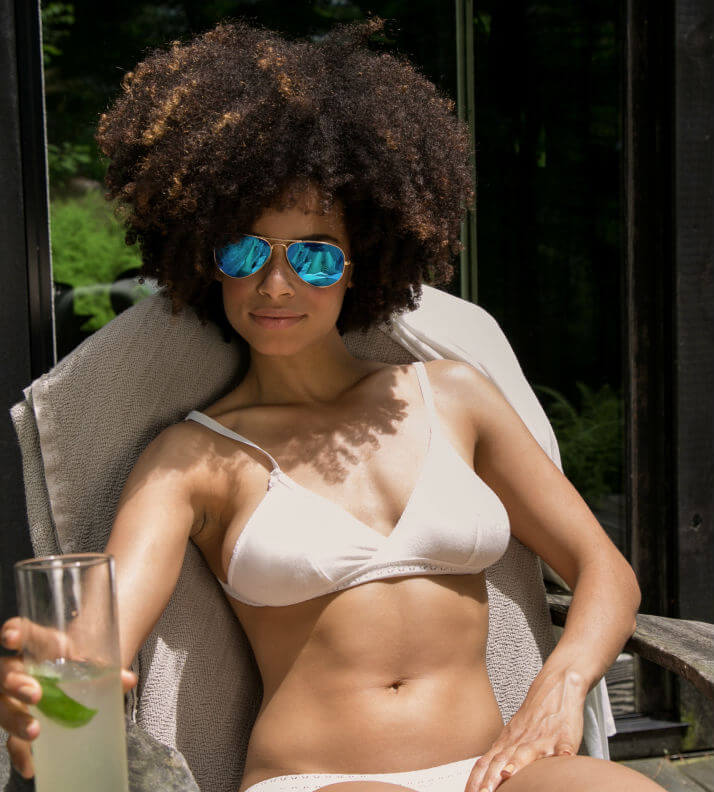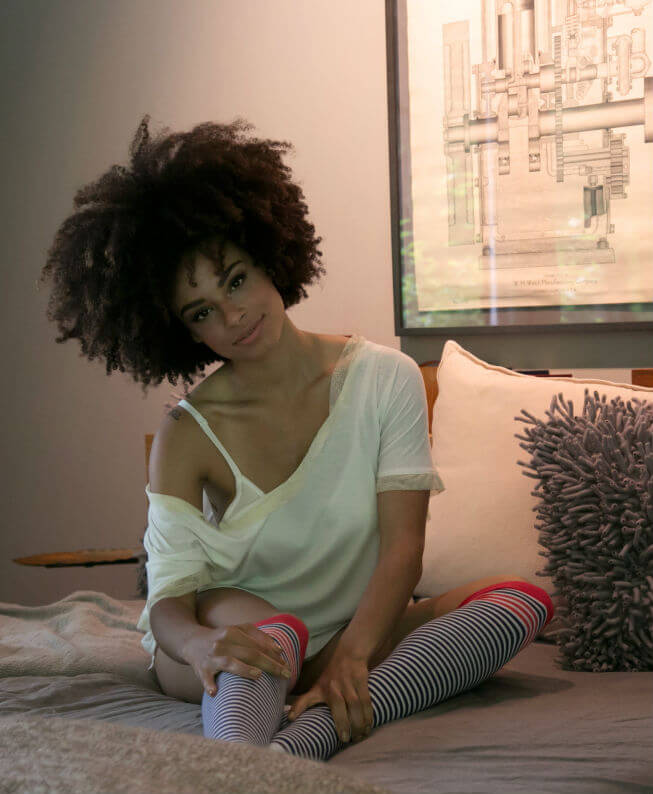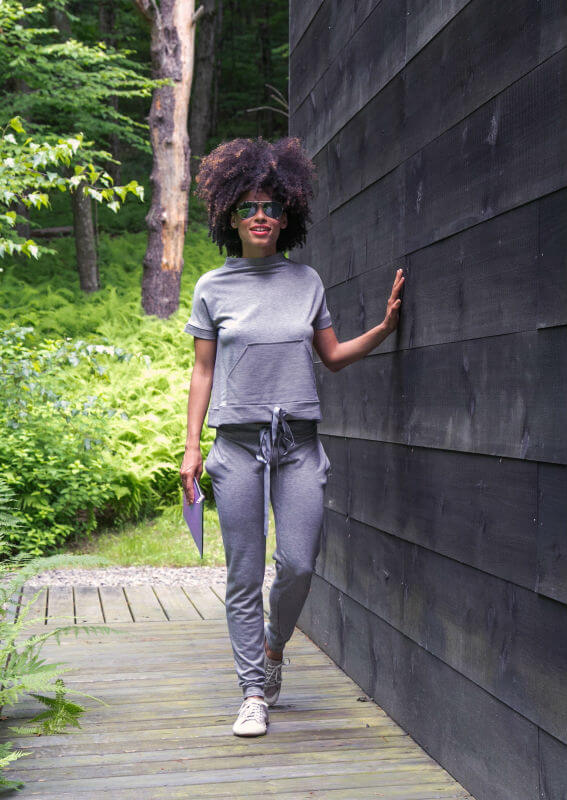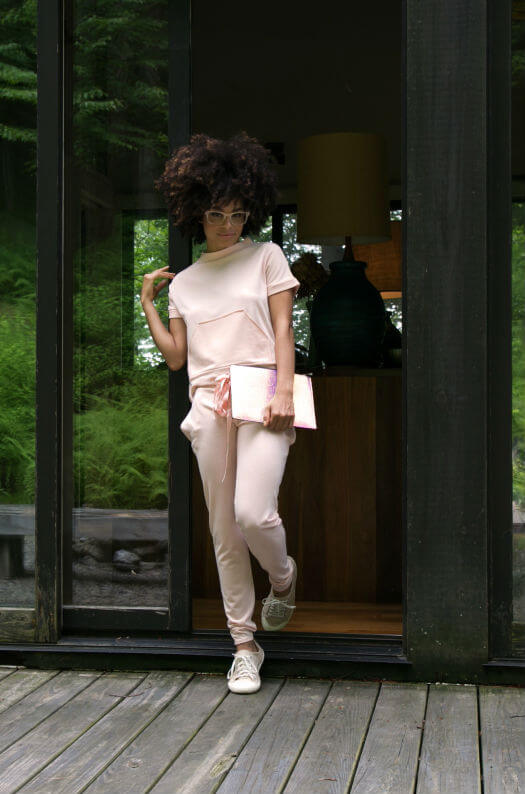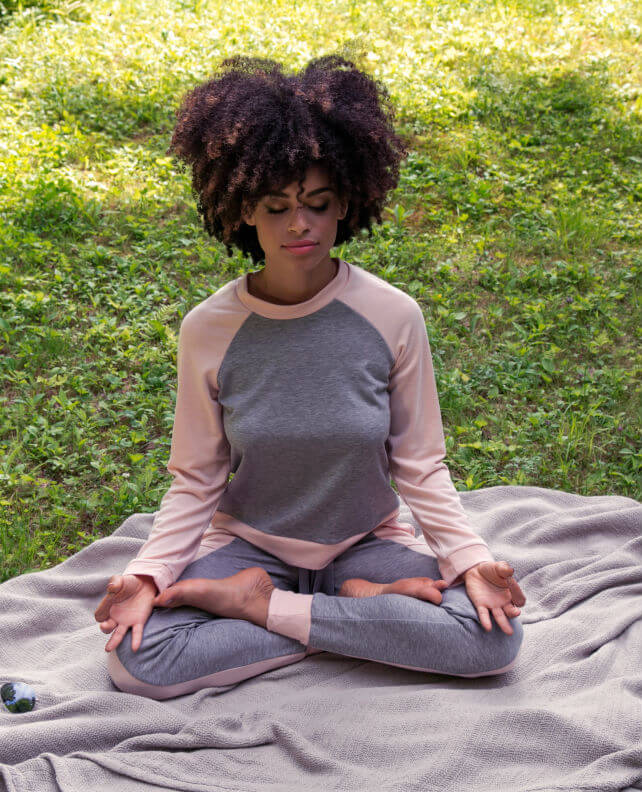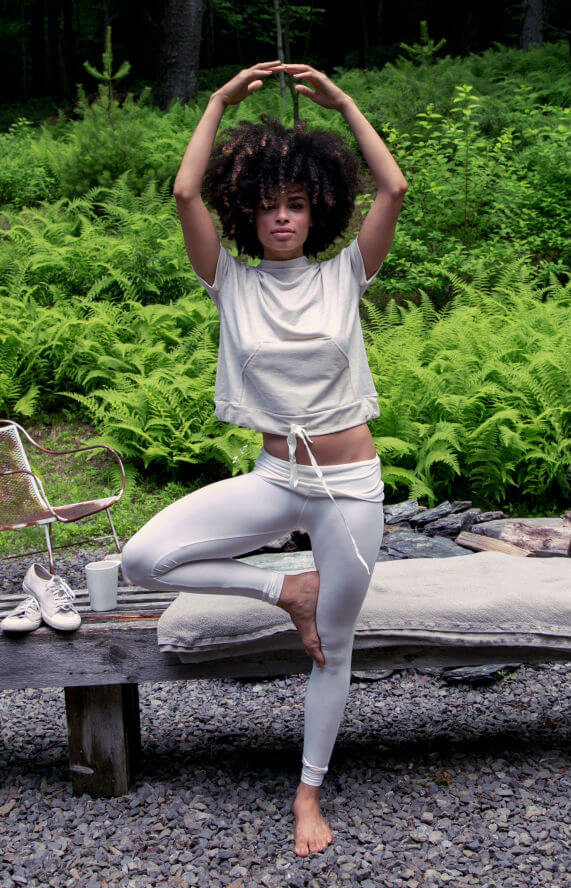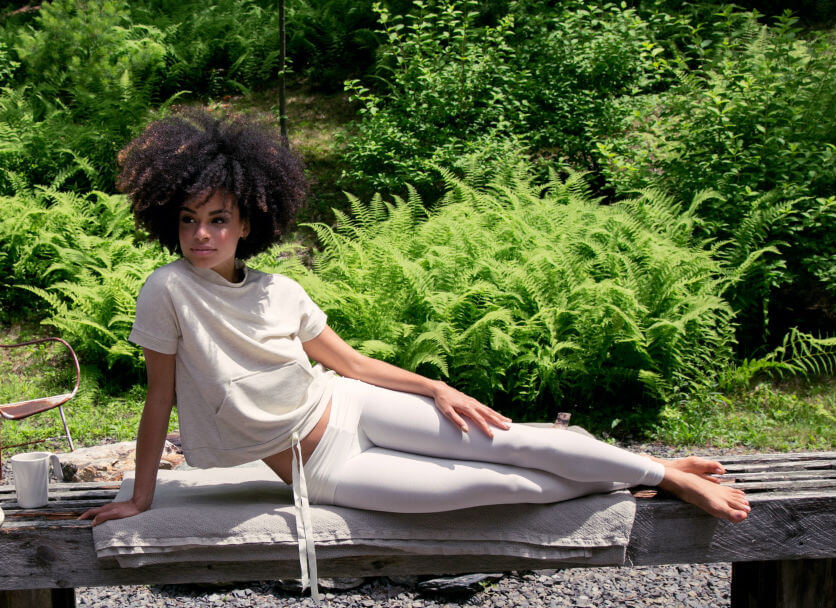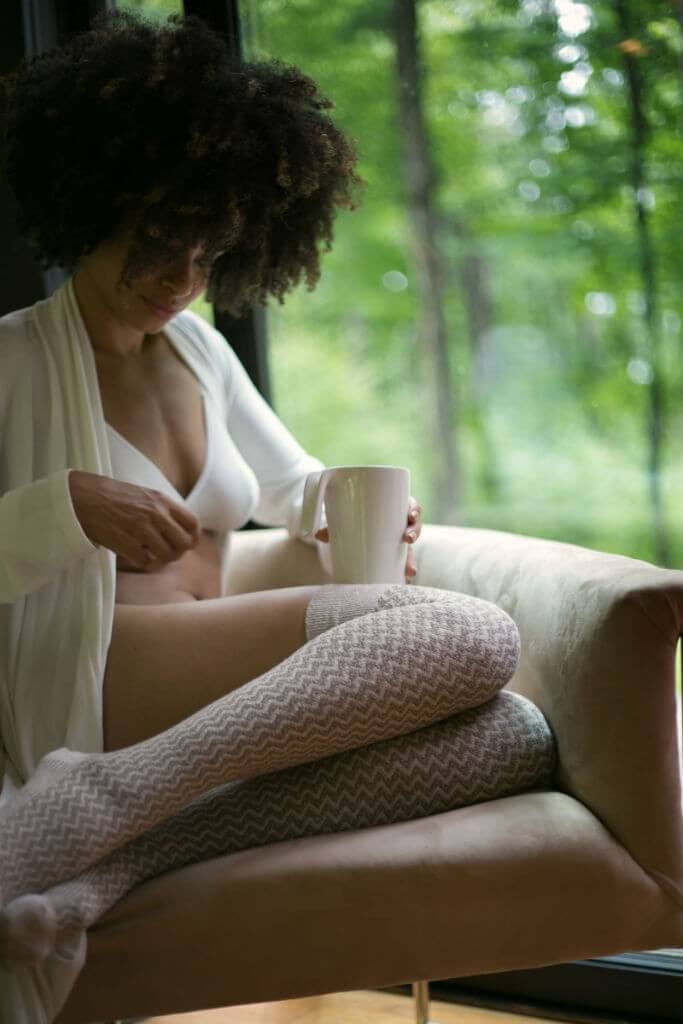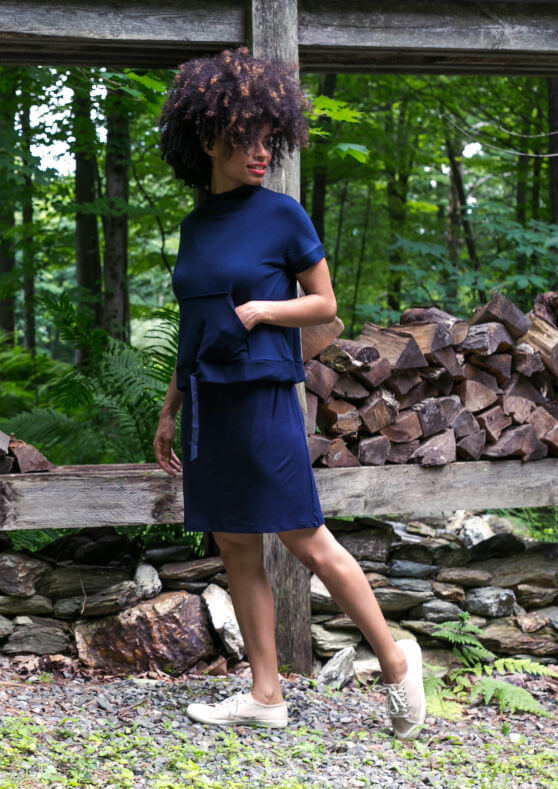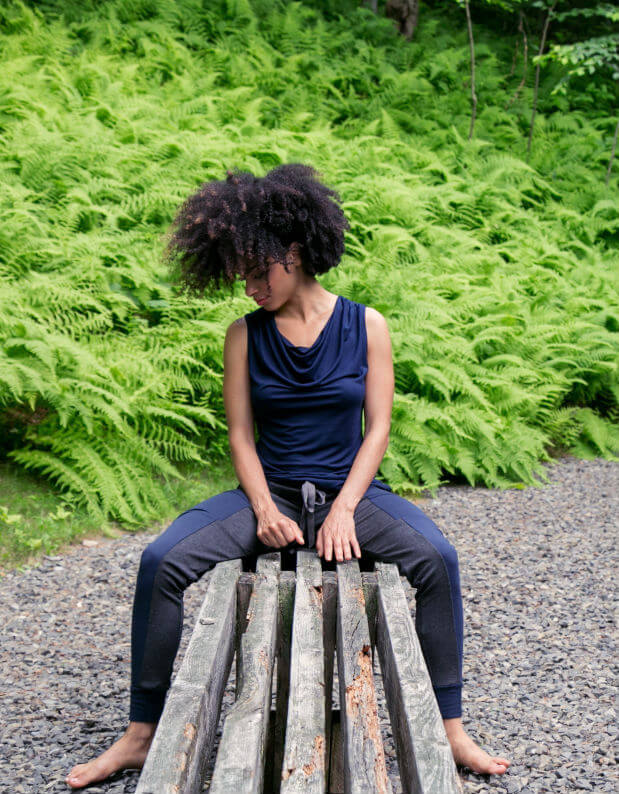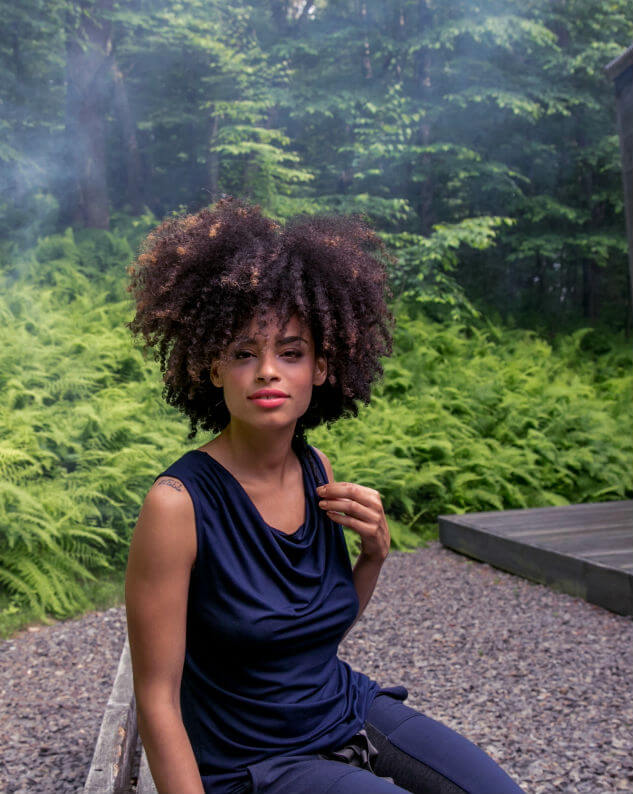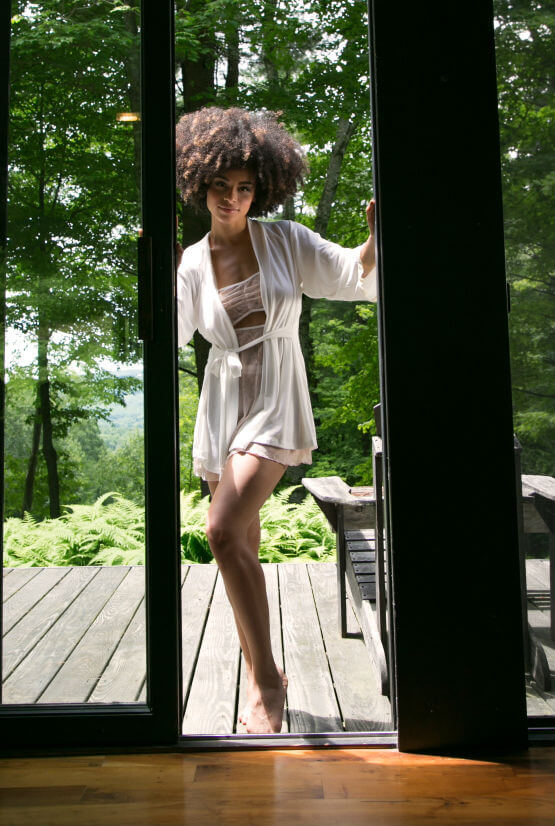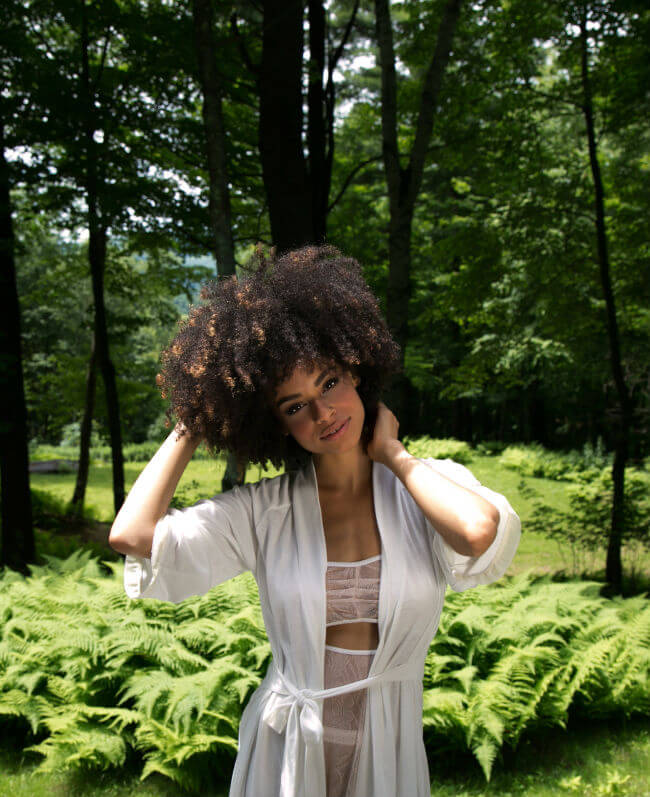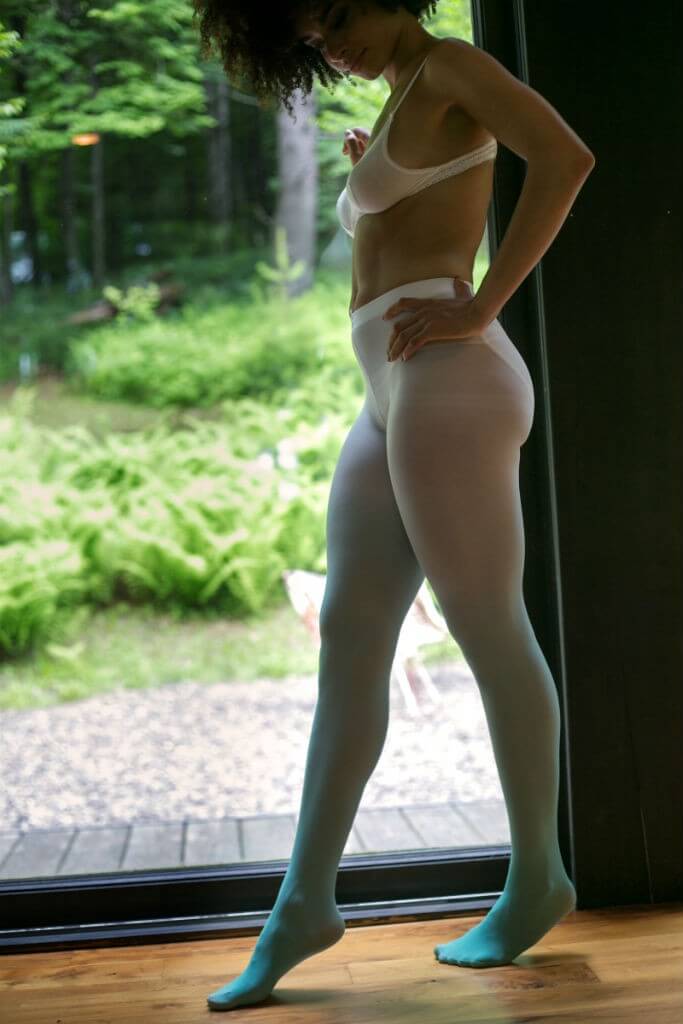 What do you think of these new campaign photos by Between the Sheets? Are you a fan of loungewear? Do you have a favorite look you'd like to try?