Lingerie of the Week: Trashy Diva 'Hepburn' Robe in Steel Magnolias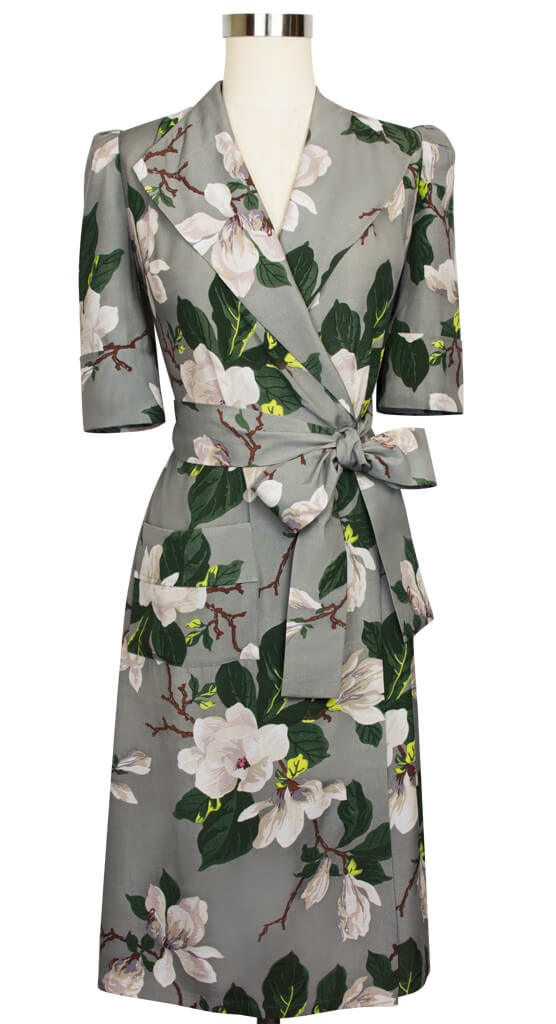 It is the height of summer in the Pacific Northwest, and, unlike the South (where I grew up), air conditioning is an uncommon luxury. While it may sound strange, it does make sense. Temperatures hardly ever hit the 90s here (though they definitely did last week for 4th of July), and it still gets chilly enough to wear a light sweater or jacket most evenings. In fact, I'm looking at the 10-day weather forecast now, and apart from today, there's nothing above 80. That said, 79 degrees is still plenty warm when you're in a west-facing apartment with only a few fans to keep you cool, which is why I'm spending most evenings in nothing but a robe.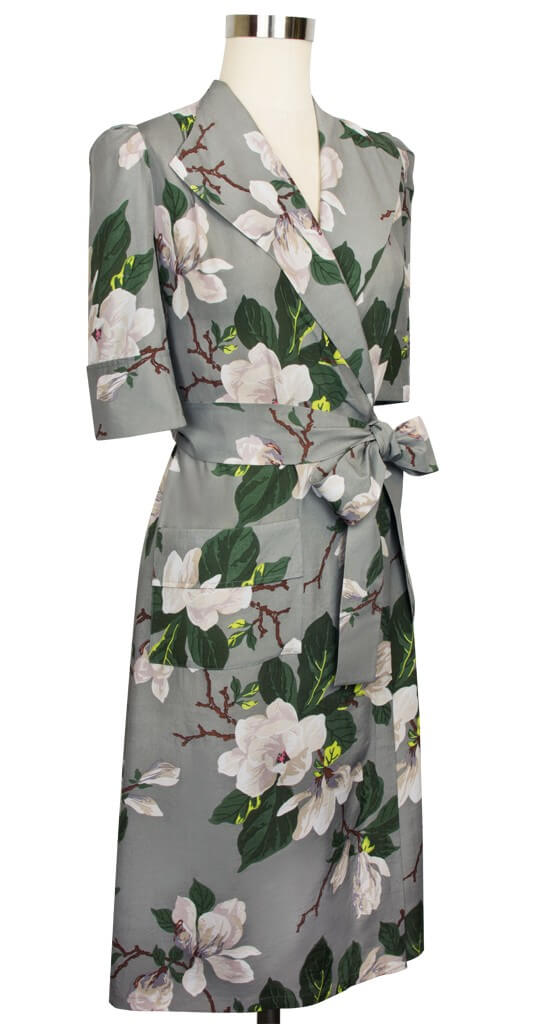 Lately, I've taken to wearing my Trashy Diva Hepburn Robe everyday. I have the original Retro Turquoise Floral Print, and one of the reasons I love it is because it reminds of the dressing gowns (a.k.a. "dusters") I grew up watching my mother and aunts wear. They're not exactly the same, but the kitschy print, the utter disregard for modern minimalism, and the complete absence of anything that could be called "bondage-inspired," well... let's just say I'm here for all of it. I was a bit worried about wearing rayon this time of year (bamboo tends to be my favorite warm weather fabric), but the crepe de chine is incredibly light. I'm not exaggerating when I say I've worn this everyday for the last two weeks.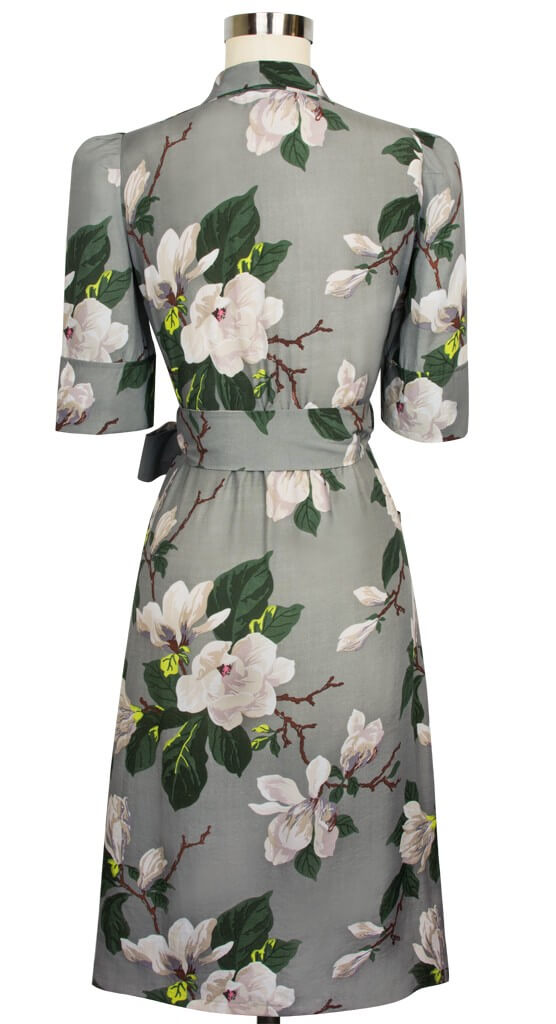 Predictably, the success of my first Hepburn robe has me thinking about a second, and lately I've been stalking the new print for this design, appropriately named 'Steel Magnolias.' It's not quite as cheeky as the Turquoise Floral, but that's okay. I've always thought there was something effortlessly elegant about gray lingerie, and the magnolias remind me of home. This is what I would wear on my front porch rocking chair (if I had one), glass of iced tea with lemon in hand and comfy slippers on my feet. The only thing left to decide? Do I buy the matching lounge pants or not?
Have you tried anything from Trashy Diva's lingerie collection? If so, what did you think of it?