Introducing Boudoir by D'Lish: Extravagant Loungewear by Catherine D'Lish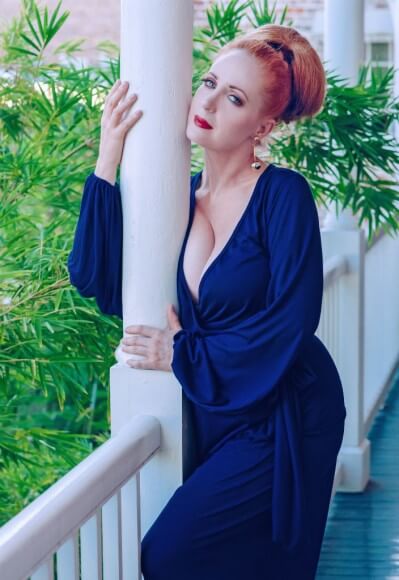 Let's face it. Most loungewear is comfortable, practical, and pretty basic. While it's easy to care for (and easy to wear), it isn't always easy on the eyes. If you long to sashay around the house is something a bit more glamorous, you're going to swoon over this new collection by Catherine D'Lish! The legendary burlesque performer and costumer is giving us a sneak peek of her debut luxury loungewear collection "Boudoir by D'Lish" and, yes, it is positively delicious!
This line is a departure for Catherine. Her first lingerie designs have included over-the-top, magnificent, chiffon dressing gowns with tiered layers of ruffles and sweeping trains. These breathtaking works of art are the stuff that dreams are made of, but hardly the kind of thing you could wear around your house (unless your house was a castle or manor). Boudoir by D'Lish is a move to translate the dramatic silhouettes Catherine is known for into pieces that are easy to wear on a daily basis (and you won't be afraid to drink your coffee in).
This capsule collection pairs the romance of Old Hollywood with modern-day fit and fabrication. Crafted of a luxurious, easy to care for silk/modal blend that feels sensuous on the skin, these extravagant dressing gowns and loungewear pieces are cut to skim the body and swirl around thighs and ankles. Designed to drape provocatively, the pieces have incredible give and movement, and suit a wide range of body shapes and ages. I love how the campaign photos reflect this, with pieces shown on a variety of women (including Catherine herself). Plunging necklines work on both full busts and small busts. Voluminous skirts work on both mature hips and more athletic frames.
If you've ever dreamed of being a silver screen siren, there's a look here that will resonate with you. The 'Patricia' bed jacket, with it's wrapped front and full sleeves, paired with the wide, palazzo style 'Anita' pants, are very Katherine Hepburn. The Grecian styled 'Kaylin' caftan, with it's dramatic draping and show-stopping sleeves, looks like something Rita Hayworth would have worn. And the 'Jacqueline' nightgown (modeled by Mosh) will channel your Marilyn Monroe fantasies. Also in the collection are two incredible robes, with decadent full hems, and deep necklines. Who knew we needed a hooded robe, a la Marlene Dietrich?!
Catherine is currently running a Kickstarter campaign to raise funds to get these beauties in boutiques and stores. She is offering her first production run at 20% off anticipated retail pricing for early supporters of the brand, with deliverables anticipated by October. This Fall she also has plans to release an ecommerce site. Pieces will retail for between $150-$350, and will include a wide size range (with a further expansion into petites once the brand is established).
Make sure to check out the video at the bottom where you can see the incredible movement of these pieces (and get a glimpse into Catherine's fascinating background as a stripper, costume designer, and creative director both, as a solo artist and as a collaborator with Dita Von Teese).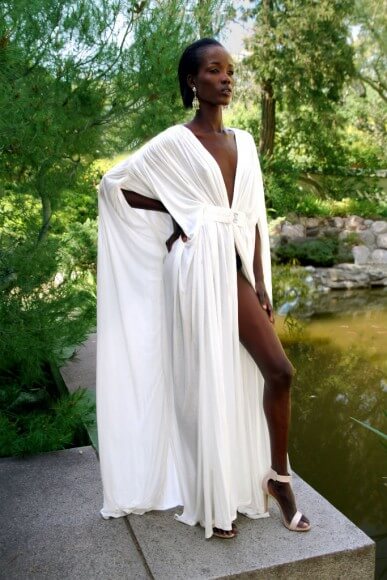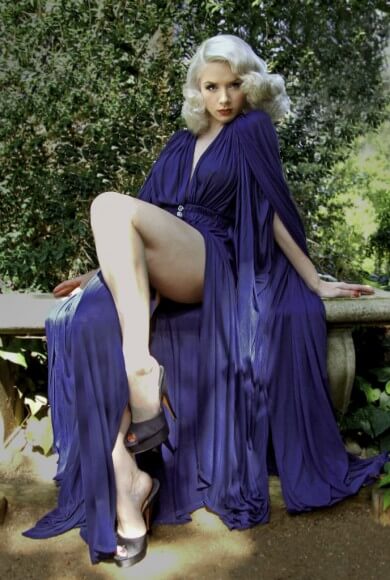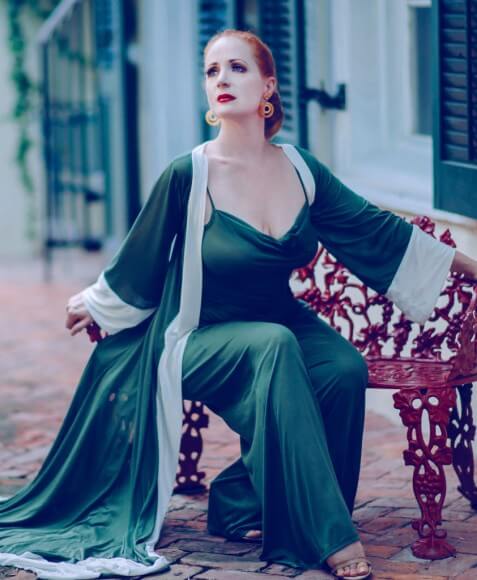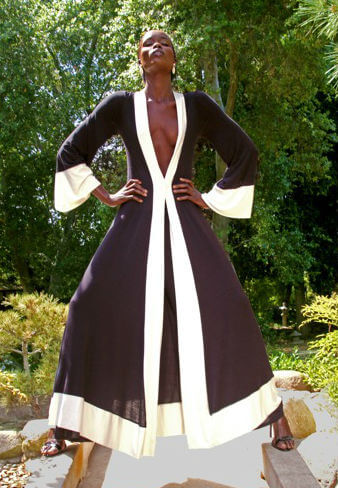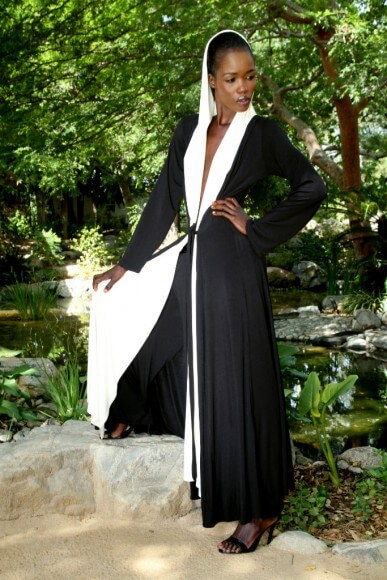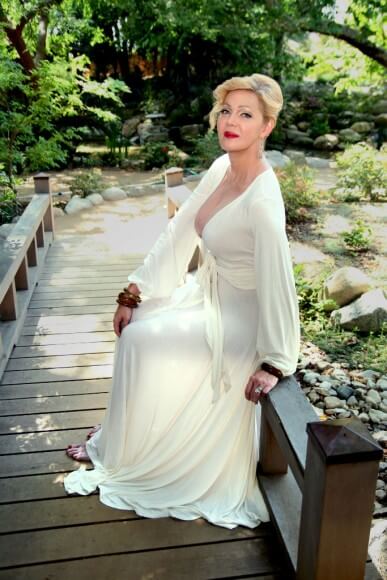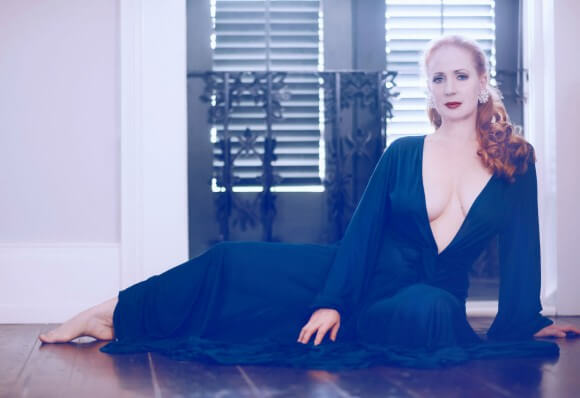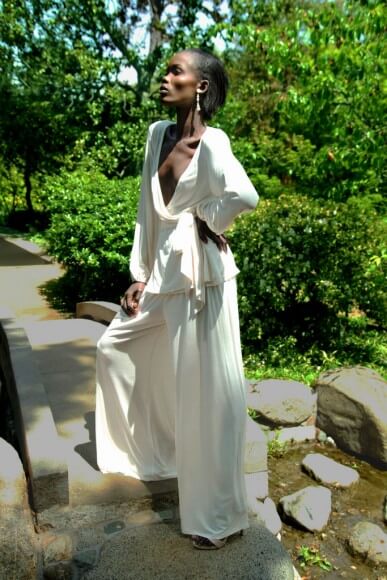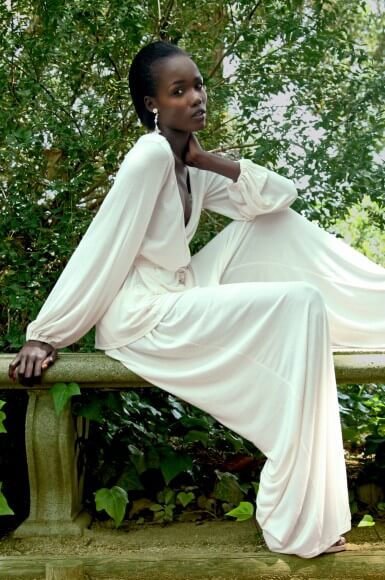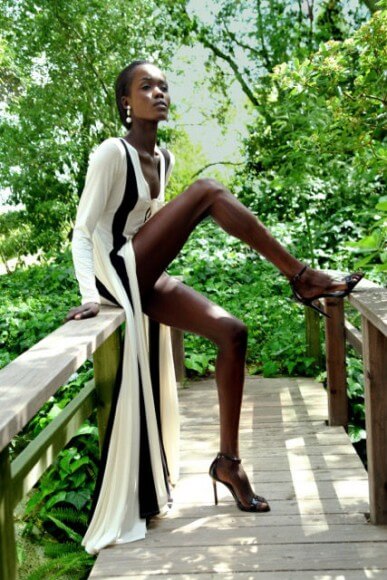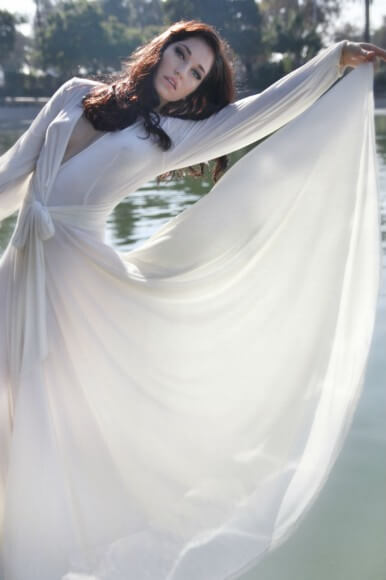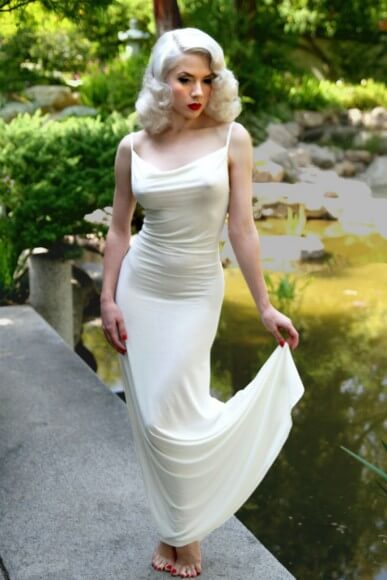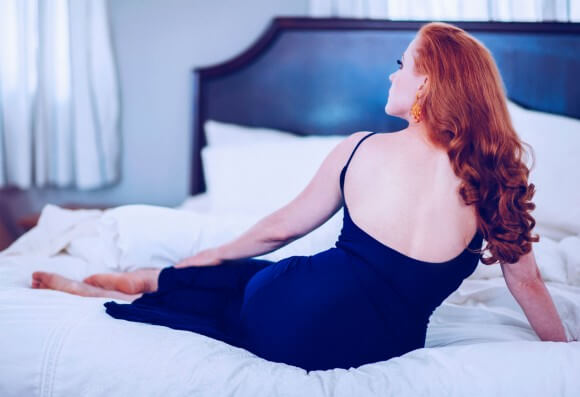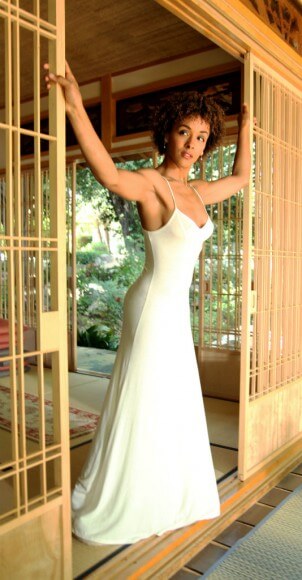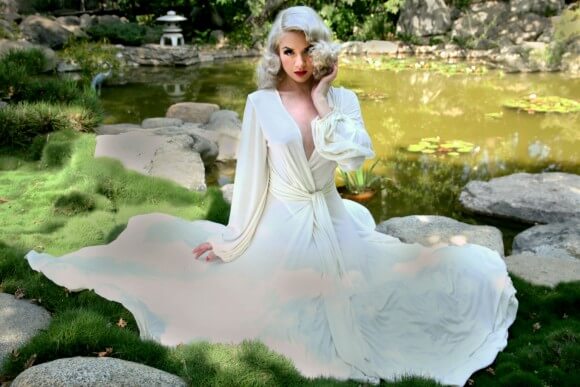 What do you think of Boudoir by D'Lish? Would you invest in a luxury piece to feel more glamorous while lounging at home? Do you have a favorite look from the collection?