Introducing AnaOno Intimates: Pretty and Empowering Post-Mastectomy Bras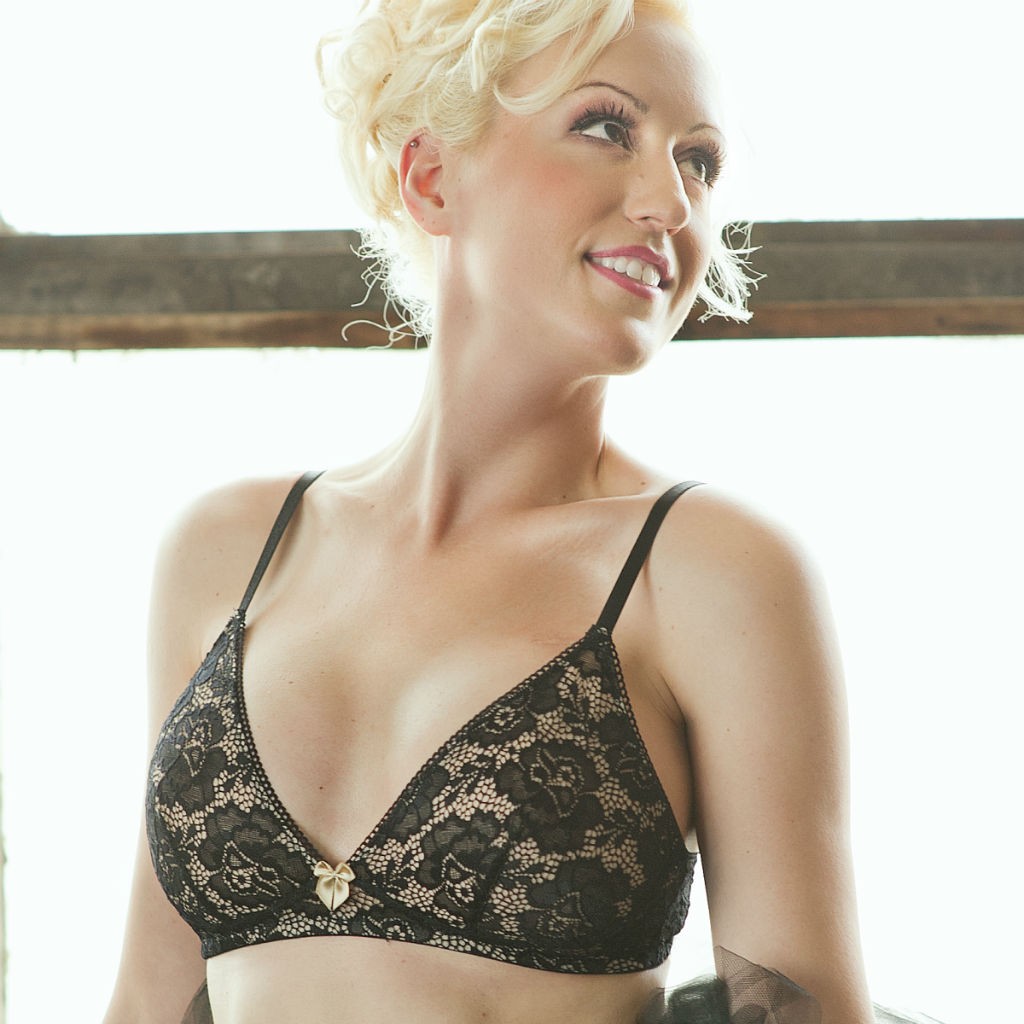 The statistics are grim. One eight 8 US women will be diagnosed with invasive breast cancer in her lifetime. In 2014 there were more than 2.8 million women in the US who had a history of breast cancer. This includes women currently being treated or who have finished treatment. So where are the bras for these women? Sadly, most post-mastectomy bras are grim as well. Despite the staggering statistics, and increased awareness campaigns, the lingerie industry has been slow to meet the needs of breast cancer survivors. Of the few brands that offer post-mastectomy bras, most options are very utilitarian, leaving women feeling stripped of their femininity.
Designing a well-fitting post-mastectomy bra is incredibly challenging. It's not as easy as inserting pockets into an existing bra style and calling it a day. While most women choose to forgo reconstructive surgery (and may benefit from a pocketed bra for breast prosthesis), nearly 42% of women do choose reconstruction surgeries following their mastectomies. These women's bra needs are specific and change depending on where she's at during the recovery process. And who better to understand those needs than someone who has been through her own journey of breast cancer diagnosis, mastectomy, and reconstruction?
AnaOno Intimates was launched in May, 2014, after founder Dana Donofree's personal experience left her feeling as though she had little options. Inspired by her own journey, she sought to help other survivors feel strong and confident throughout the entire reconstruction process. Dana's unique insight and passion for change led her to design a line of post-mastectomy bras that not only address the unique fit challenges of reconstruction but are actually pretty.
Reconstruction through implants or flap surgeries (where a section of skin, fat, and sometimes muscle are removed from one area of the body to the chest) mean there is not much natural tissue left in the breast. The reconstruction has been molded into a certain shape that is not pliable or movable like natural breast tissue. This means underwires are extremely difficult to fit and uncomfortable to wear. AnaOno wirefree bras account for the shape and roundedness of reconstruction with fabrics that have great stretch and recovery. Styles also have eliminated the apex gap normally built into bras to account for nipples (as most women forgo nipple-sparing surgery). Fabrics are soft and breathable to accommodate sensitive skin, and ease of mobility is factored into design as well. Once a woman has been cleared to stop wearing the medical-grade compression bra required after surgery, she may still have challenges lifting her arms above her head or moving them behind her back due to pain. AnaOno has designed a front closure bra specifically to address these mobility issues. Other bralette styles are designed to pull on easily over the head.
In a smart move, AnaOno has chosen to use breast cancer survivors as models on the site. This gives an authenticity and approachability to the brand that is so important, especially for the younger cancer survivor audience. These women are strong, beautiful, and empowered. Just what a cancer survivor needs to see so they can see it in themselves as well. I can't wait to see the campaign when their swimwear line is released next year!
There are six core bra styles, from lacy balconettes to plunge cuts to sports bras. While these are not pocketed styles, they do work with certain lightweight breast forms. Bras are sized from S-XL and now featuring matching panties.
What do you think of AnaOno Intimates? If you are a breast cancer survivor, what challenges did you face post surgery? Also, what would you like to see lingerie companies doing to meet the needs of post-mastectomy women?