Lorna Drew: A Maternity Brand Creating Beautiful Mastectomy Bras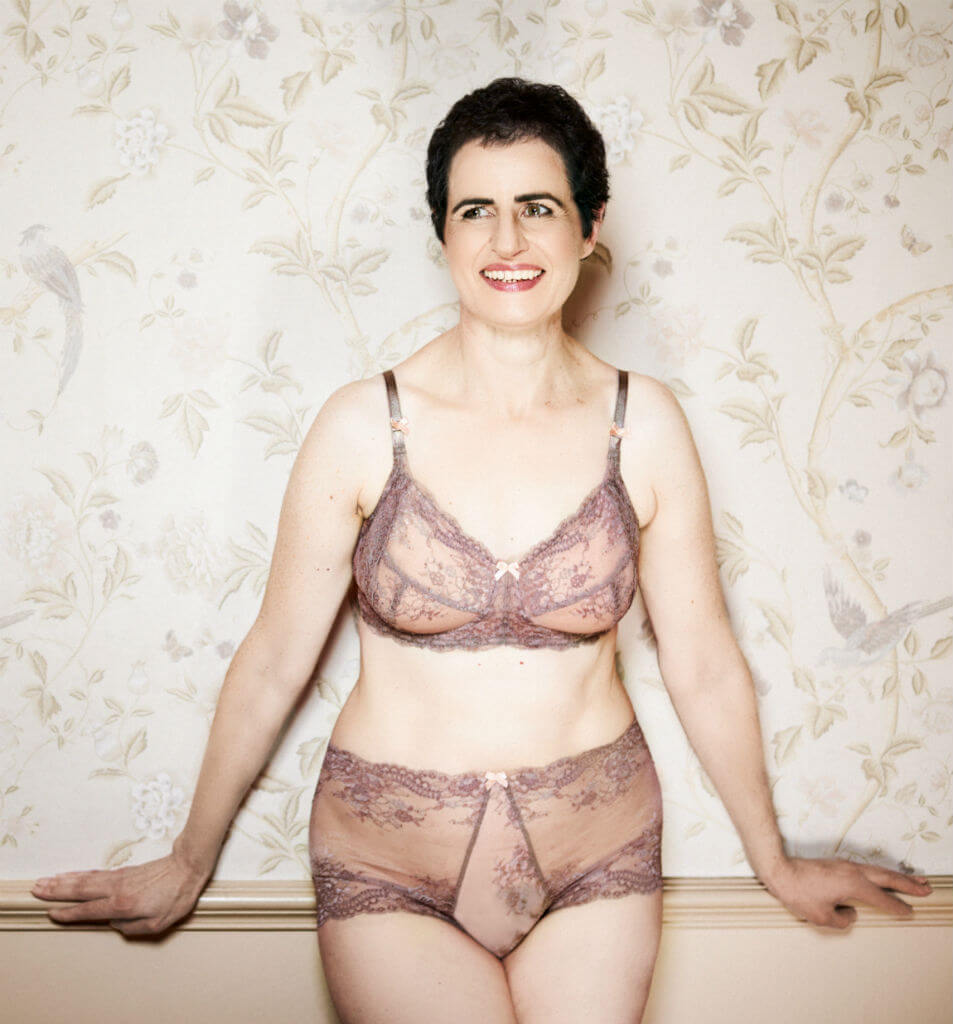 Leave it to fashion forward maternity and nursing brand, Lorna Drew, to come up with one of the most compelling mastectomy campaigns to date. Moved to action after discovering that post-surgery women were repurposing their pocketed nursing bras, Lorna Drew set out to create mastectomy bras that made breast cancer survivors feel beautiful. Even better? Their campaign features two incredible women who are survivors themselves.
If you've experienced breast surgery, you know how few options there are for pretty bras that can accommodate prosethetics. While there are a few companies that are expanding to meet the needs of post-surgery women, it remains a very underserved market. Even rarer still are ad campaigns that celebrate the strength of the mastectomy lingerie customer.
Lorna Drew partnered with independent lingerie boutique, Embrace, to launch a competition for the face of their mastectomy campaign. After receiving many submissions, Lorna Drew decided to choose two women based solely on their inspiring stories. 50 year old Debbie and 28 year old Joanna were chosen, sight unseen, to be representatives for the brand. This was a bold, unprecedented move and has resulted in really humanizing the face of Lorna Drew. These are women who are empowered by their survival and are approachable in a way that traditional models are not. Breast cancer survivors see themselves in these women and, by extension, see themselves in Lorna Drew's products.
Beyond the excellent campaign strategy, these are truly lovely bras that are specifically designed to meet the needs of post-surgical women. After surgery (and a potentially lengthy healing process) the remaining breast and surrounding tissue is sensitive for some time. Bras lined in soft, absorbent cottons help soothe the skin and allow for discrete pockets that can hold both full and partial prosthetics. Cups are also edged in silicone to provide a comfortable and secure fit, keeping prosthetics in place without any gapping for a natural look.
As with their maternity and nursing bras, Lorna Drew's mastectomy bras are wire free. Even if a post-surgical woman has opted for reconstructive surgery instead of prosthetics, it's important to wear a bra that doesn't have uncomfortable wires. Lorna Drew's bras achieve shape and lift without utilizing wires. Full coverage, three-part molded cups are covered with French laces and also include side slings to keep breasts (and prosthetics) facing forward. Flexible side boning offers comfortable side support even while sitting.
Bottoms are just as attractive as the bras, with coordinating lace briefs, thongs, and suspender belts. Available colorways are black/beige, black/purple, mocha/pink, and cream/blue. Bras retail for £36.00 ($55.00 USD) and are available in band sizes 32-36, with cup sizes B-G.
What do you think of Lorna Drew's new mastectomy bra line? Have you struggled to find pretty post-surgical bra options? What would you like to see offered in mastectomy lingerie?