Introducing Secret d'Eva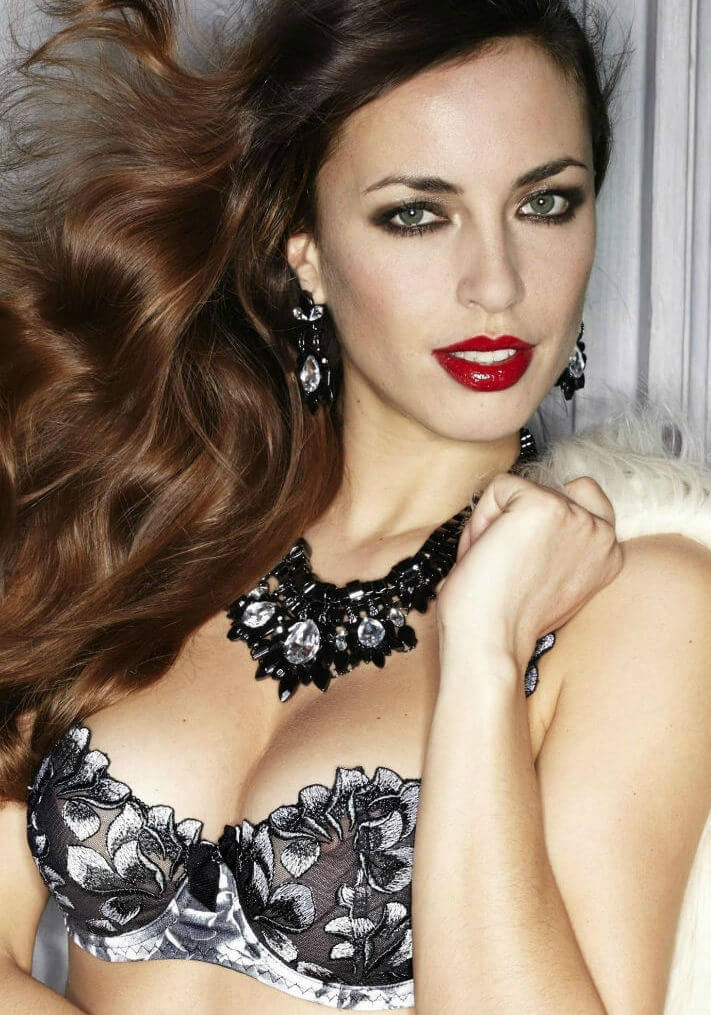 In a sea of boringly basic full bust bras, Secret d'Eva is refreshingly decadent, utilizing luxe fabrics and intricate embroideries that disguise the exceptional fit architecture of their bras. We're talking embellished velvets, fine pleats, iridescent embroideries, and some incredibly lush floral prints. These overlay structures of both semi and rigid meshes to craft bras that look delicate yet provide exceptional support.
It's no wonder that these beautiful fabrics are the heart of the Secret d'Eva's story. French founders Jerome and Vincent Bracq come from a long line of embroiderers. When they noticed that the lingerie brands whom they created embroideries for were producing offshore, they decided to create their own label to bring production back to their native France. They have created three main bra styles for each range: a full cup, a demi, and a molded cup. Each utilizes built in power meshes, linings, and interior slings for exceptional support and lift. Many of these bras feature up to 22 pieces of fabric, yet look incredibly elegant (a testament to how the structure is all about letting those gorgeous fabrics shine.)
The 'Velvet Love' range features pale blush-colored velvet, embellished with heart-shaped embroidery expertly placed along the cups so the hearts themselves create a decorative edge along the décolletage. The velvet looks both fabulously plush yet fine, seamlessly molding against the body. The black 'Baroque' range takes its cue from velvet as well. Inspired by Venetian velvets, these pieces utilize a flocked fabric with baroque motifs that feature a touch of iridescence, creating a lightly embossed appearance that looks absolutely opulent.
The real standouts of the collection are where florals are overlaid with embroideries for incredible depth. The black and white 'Mapple-Flowers' range is inspired by artist Robert Mapplethorpe. The bra cups are crafted of stunning embroidered flowers that seem to blend into the coordinating floral fabric used on the center gore and band. The result is a blurring of linear elements and textures that is quite striking.
Luminous embroideries are used throughout the collection. The 'Ivresse' range uses finely embroidered tulle that scrolls across the cups, creating an interesting contrast against the checked houndstooth fabric. And the 'Bohème' collection features rich floral embroideries in burnished golds that emphasize the ochres and oranges in the floral print. This layering of jewel-toned satin, sheer mesh, and intricate embroidery creates such a sense of richness. Even more exciting? This style goes up to a 38H!
Sizes range from 36B-38H for the full cup bras, 34A-36F for the demi bras, and briefs from XXS-6XL. While Secret d'Eva is not currently offering items for sale on their site, much of the collection can be found at the French site Dessus Dessous or at the Canadian site BBasic Lingerie.
What do you think of these pieces by Secret d'Eva? Are you a fan of cut and sewn bras like these? Do you enjoy embroidery on your bras?