Introducing Mileti Swimwear: 70s-Inspired Glamour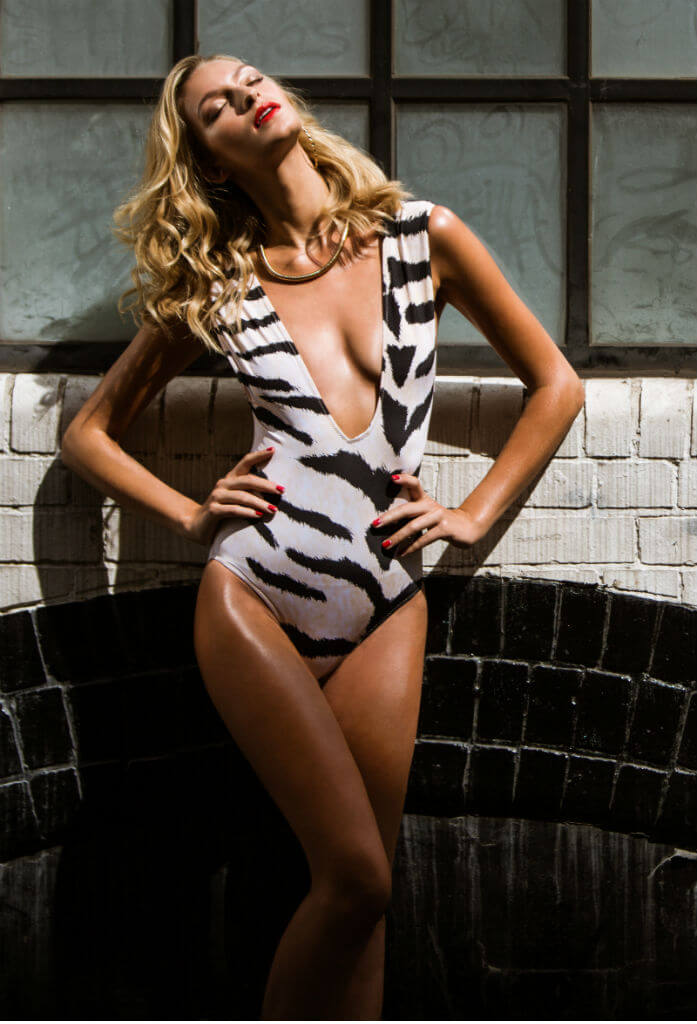 Singapore label, Mileti Swimwear, was the brainchild of two globetrotting friends who, inspired by their extensive travels, decided to create a line of statement-making swimwear. And make a statement it does, with bold fabrics and daring silhouettes meant to turn heads. Exotic prints, sequined embellishments, and lots of shimmering golds come together in a collection that is effortlessly glamorous.
There's a definite 70s vibe here, with many of the pieces looking like they could have had a twirl at Studio 54. The gold maillot with the ruched front has the leotard shape popularized during the era. The zebra one-piece has the overt sensuality of the time as well, with an unstructured bodice that dips into a wide, open V-neck. In fact, most of these one-pieces read more as fashionable bodysuits, making them easy to pair with a skirt at chic poolside restaurants.
The bandeau-style bikini tops are also a throwback to the era as well, especially when crafted of gold lame or when ruched in the center with a rope-like tie. The sequined applique stars are great fun and are also a nod to the American influences of the decade (from the Bicentennial to glam rock stars). Even the button-down one-piece is influenced by the military style popularized at that time.
While the 1970s references are plenty, Mileti Swimwear remains thoroughly modern. Lush Italian fabrics have just the right amount of sheen and shimmer to have us dreaming of luxe lounging poolside. Strong linear elements and dare-to-bare silhouettes encourage confidence and celebrate the wearer's individuality. If I fit into their size range I'd be all over these pieces; then again I'm a girl who just loves both metallics and embellishments.
While these pieces aren't yet for sale on the Mileti Swimwear website, their S/S 2014 collection is still available. Currently items are sized XS/S - L (fitting US sizes 2/4 - 10). Because none of these styles have much bust support, I'm thinking they'd work best for A-D cups. Their store offerings now start at $82 for tops, $67 for bottoms, and $165 for one-pieces.
What do you think of Mileti Swimwear's S/S 2015 collection? Would you try any of these bold styles? Which is your favorite look?