Lorna Drew S/S 2015: Fashionable Maternity & Nursing Bras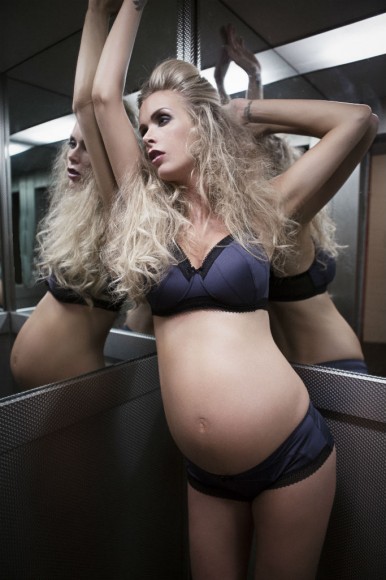 Maternity and nursing bras have come a long way in the last several years. It wasn't so long ago that there were very few options, and these were bulky, utilitarian, and thoroughly unattractive. Years ago when I was pregnant, I actually burst into tears when the woman at the maternity store shoved a handful of beige, matronly bras in my face. Not only was I wrestling with the huge changes in my body (I went up three cup sizes before my belly caught up), I worried it would be ages before I'd feel sexy again.
Boy, have times changed! And Lorna Drew has been a major force in reshaping the maternity and nursing bra landscape. We were lucky enough to do a designer interview with Lorna where she shared her commitment to designing lingerie that nurtures a woman's sense of self as she's nurturing the baby inside of her. These are bras that embrace each mother's personality, style, and confidence. Fashion forward and supportive (and yes, sexy!), Lorna Drew's designs regularly show up on our lists of the most beautiful maternity and nursing lingerie.
Lorna Drew was a highlight at January's Salon de la Lingerie as one of the most innovative brands to keep an eye on (and the only maternity and nursing bra brand!). We got an up close look at their patented fit system that allows mothers to adjust each cup individually up to three cup sizes. Lorna Drew's bras are designed to be worn from month four of pregnancy, through birth and until breastfeeding is finished. Careful design consideration has been given to accommodate the constant flux a woman's body goes through during this time. There is an inner elastic strap that frames the breasts, beneath the drop down cup, that allows the wearer to get a close and comfortable fit around the cup.
All bras are lined in breathable 100% cotton for comfort and absorbancy. While most of the bras are wireless (because who wants a wire digging between heavy breasts and a round belly?), this season Lorna Drew introduces their first underwire style. The 'Grace' bra, crafted in Chantilly lace, utilizes a specially designed flexible underwire to provide support and shape without sacrificing comfort. Available in three colorways (raspberry, ivory, and black), this style also features a lower neckline and slimmer straps. Briefs, thongs, and boyshorts (even garter belts!) have been designed to ride low and sit under a growing tummy.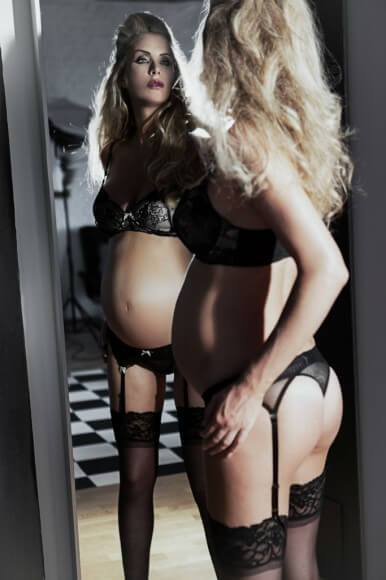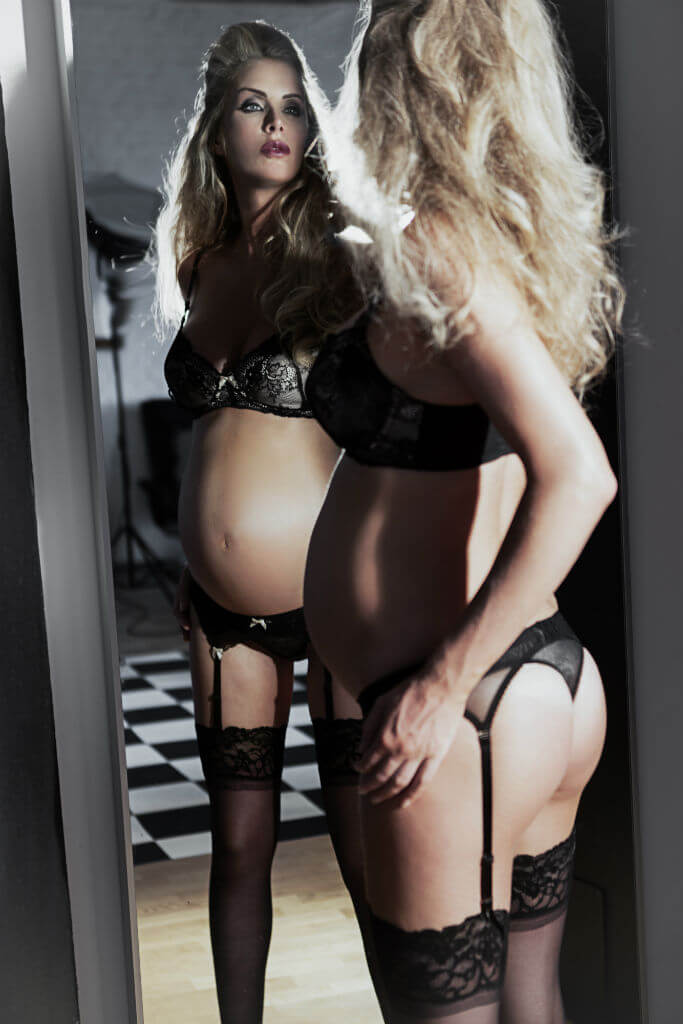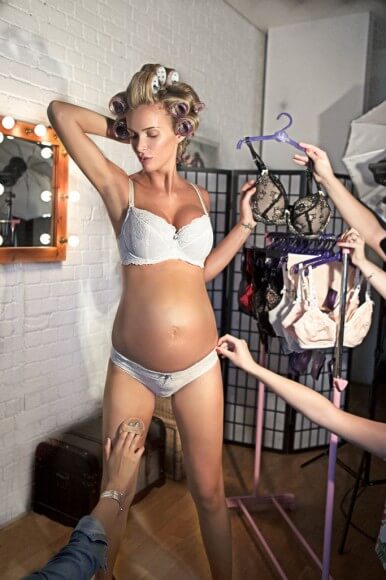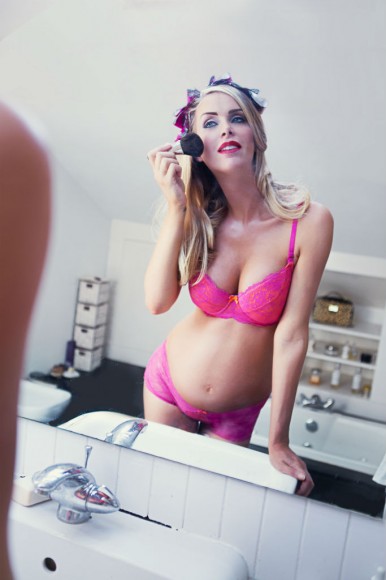 The 'Catherine' style, shown at top, is a lightly padded balcony shape with contrast stitching along the cups that curve around the shape of the breast. Stretch embroidered trim along the neckline makes sure the bra won't dig as breasts swell between feedings. This attention to stretch along the cup edge is seen in the 'Cotton Rose' style, too. Crafted of moisture-wicking knitted cotton, this style has a stretch plunge neckline that is accented with smooth fold-over binding.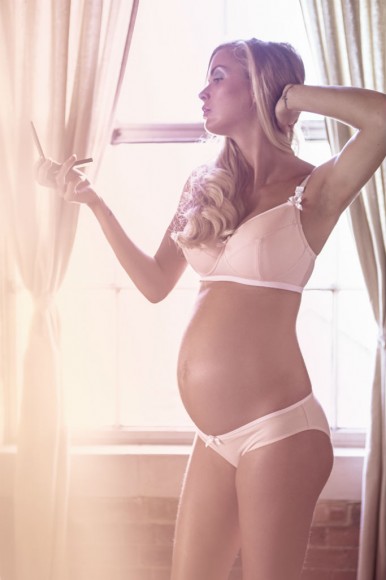 As most of the designs are wireless, a well-crafted three-part cup provides exceptional support and shape. The 'Amy' is made in silk microfiber and dressed up in a gorgeous cherry red (a great gift for new moms for Christmas!) and edged in romantic embroidered trim. The 'Alexa' is pin-up perfection in leopard print microfiber. Graphic colorblocking in black silky soft satin along the upper cup and channeling adds modern flair.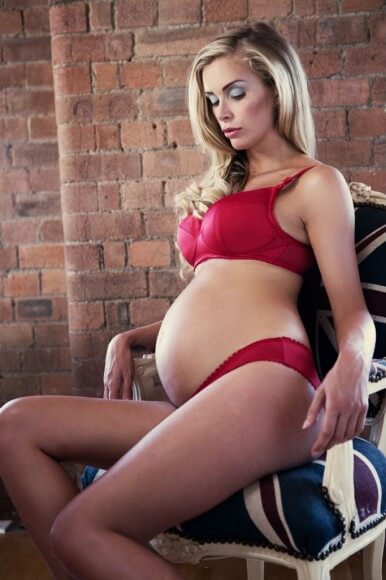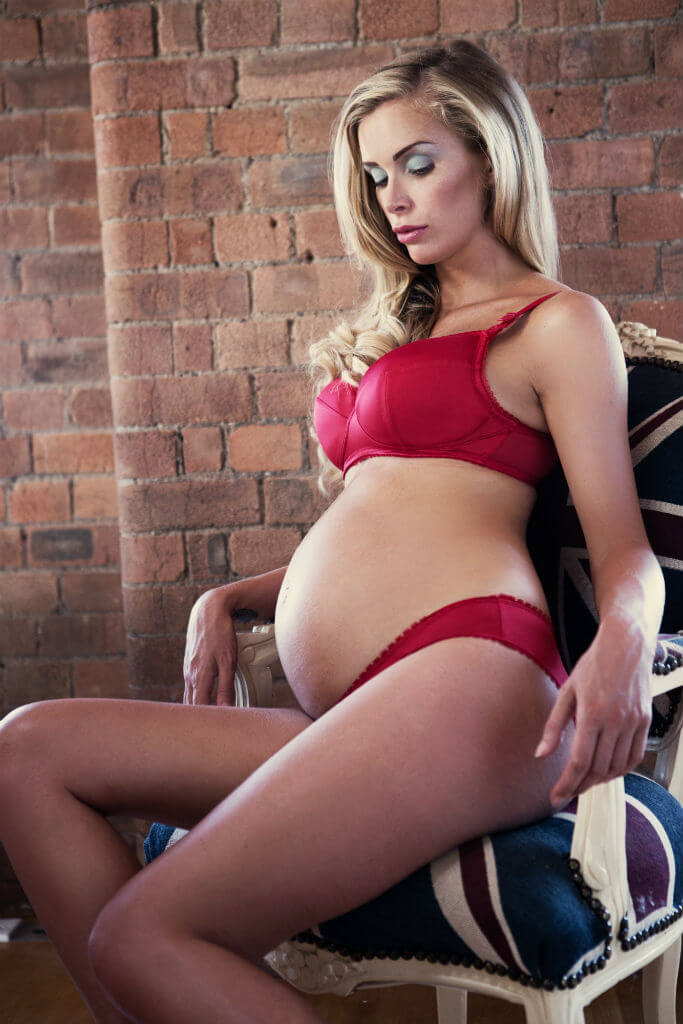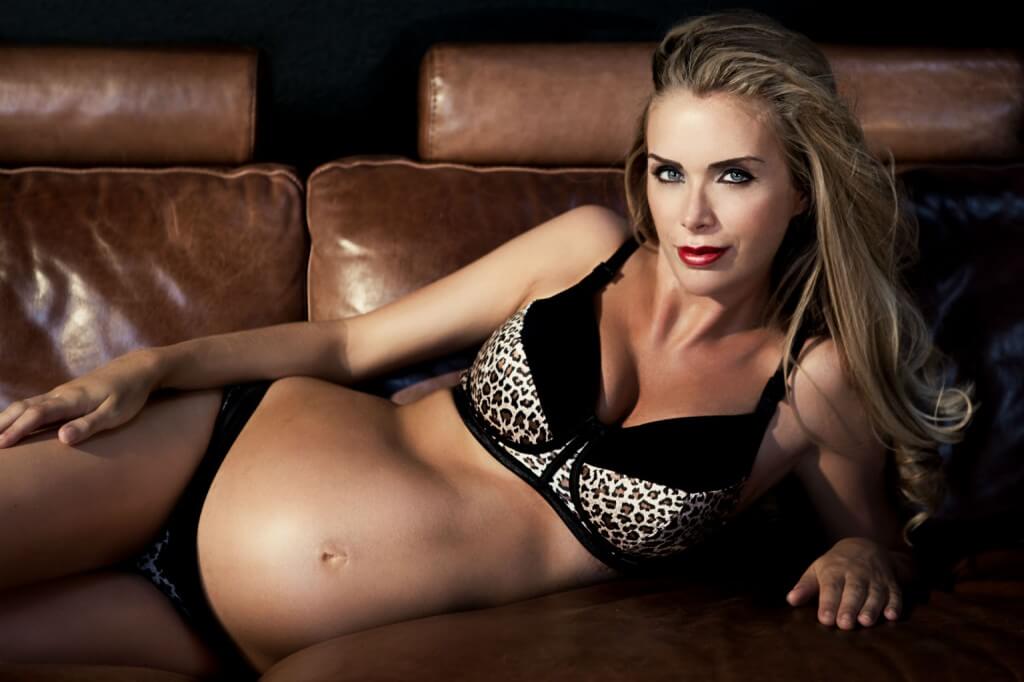 Lastly, there is a 'Sleek & Smooth' collection for those that prefer a t-shirt bra. The molded, seamless cups have a dramatic plunge and provide a smooth look under clingy, low-cut tops and dresses. This style, as all others in the collection, feature easy one-handed nursing access to clips that release drop-down cups. I was excited to see the incredible size range Lorna Drew offers, with band sizes 30-38 and UK cup sizes B-J.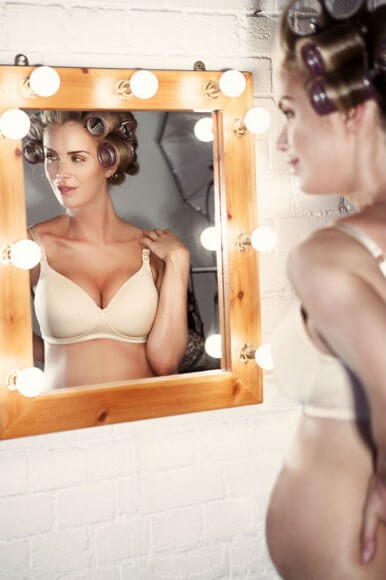 What do you think of Lorna Drew's maternity and nursing lingerie? Have you heard of or tried this brand? Do you have a favorite style?