Chromat S/S 2015: Empowered Fashion of the Future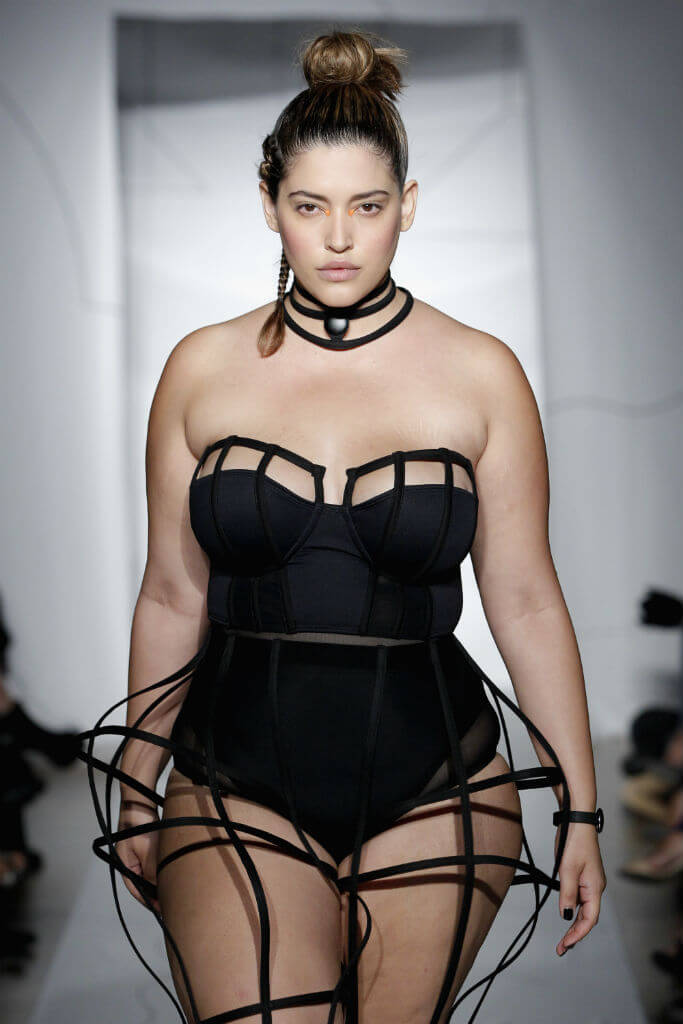 Chromat is one of those truly innovative brands that is constantly stretching what is possible in the design world. As with their exhilaratingly avant-garde A/W 2014 'Bionic Bodies' collection of wearable exoskeletons, Chromat continues to redefine fashion - what it looks like, how we wear it, how we feel in it, and, ultimately, how we access it.
This avant-garde label is always looking to new manufacturing techniques to achieve the complex shapes and silhouettes that it is famous for. This season the brand takes a leap into the future, utilizing 3D printed bra cups, pockets, and accessories. Chromat believes 3D printing has the potential to change fashion that way that MP3s changed music. Imagine a world where you can access high-fashion clothing as easily as you can access music.
Chromat envisions a world where we will access the lookbooks of our favorite brands online, upload our body scan data, customize features to fit our shape and personality, then print the clothing in the comfort of our homes. While this technology is still in its infancy, it won't be long before 3D printed garments become more of a reality.
Chromat has shared an in-depth look at their 3D design and printing process. Conceptual 2D designs are transformed into 3D models, printed, hand finished, then hand sewn into garments. This is an incredibly labor intensive process, with the printing time for one pair of bra cups taking 7 hours (which is why the cups are only offered in B-C sizes at this time). While this means that 3D printed clothing remains a luxury product that requires highly-skilled and specialized talent, it is only a matter of time before this technology is accessible to a wider audience.
Three styles from the S/S 2015 collection utilize 3D printed bra cups. The delicate structure of the bra cups is offset intriguingly by strong edges of neoprene fabric and wide elastic strapping. There is a bustier, an asymmetrical top, and a bra that incorporates checked cording. The bustier, especially, shows wide cross-over appeal. It could easily be incorporated into outwear for the daring and more conservative alike.
The brand's S/S 2015 collection 'Formula 15' was presented on the runways at New York Fashion Week. As with prior collections, there are are exoskeleton elements throughout that utilize corset boning to create cage-like structures. There are incredible pants and skirts and dresses with exaggerated hips that are reminiscent of cage crinolines of the mid-1800s. This is such an exciting marriage of the historical and the futuristic.
Graphic, geometric, and architectural shapes are used extensively, creating a collection that is both powerfully androgynous and fantastically theatrical. There is a sleekness and strength in this collection that is set off beautifully by Chromat's use of diverse models. While the runway photos capture this energy, make sure to check out their runway video where the take-no-prisoners attitude of the collection is set to a pounding, pulsing beat. We can't help but want to strut our stuff in one of Chromat's creations, too.
 What do you think of Chromat's S/S 2015 collection? Are you excited by the advances of 3D printed fashion?

Chromat SS15: RUNWAY from CHROMAT on Vimeo.