Lingerie of the Week: Blush Lingerie 'Lara' Lounge Set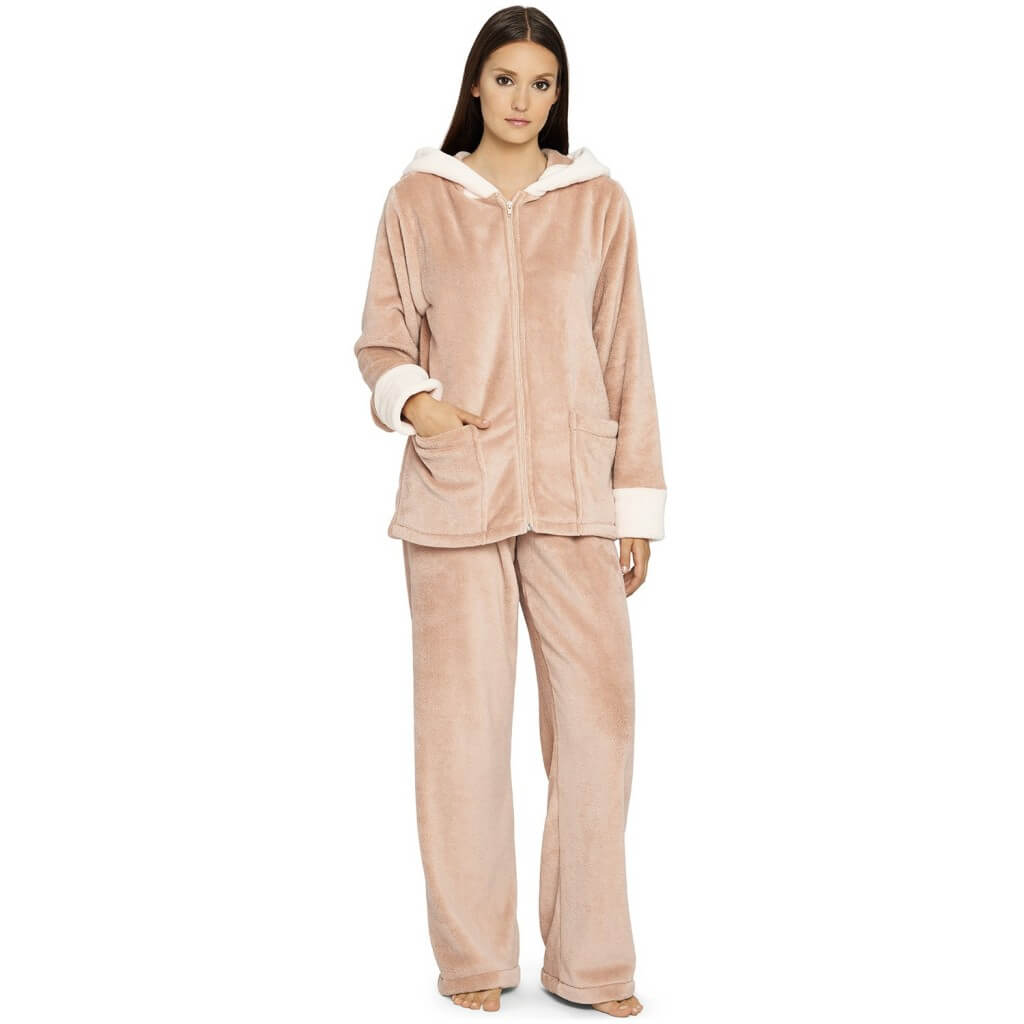 As I sit here writing this, it's exactly 1 degree Fahrenheit above freezing. And even though it's nowhere near officially winter yet (that's still over a month away for those wondering), I still find myself already wishing for warmer weather. I can't help it. Cold weather - particularly Seattle's version - just seems to drain me.
One upside to the cooler weather, however, is all the super soft and cozy loungewear you get to wear around the house. Lately, I've discovered the wonder that is a fleece robe, and I've rediscovered, after decades away, the amazing-ness that is a set of long pajamas. When it's chilly outside, the body craves comfort, and what's more comfortable than being wrapped in a pile of plush, cushy fabric?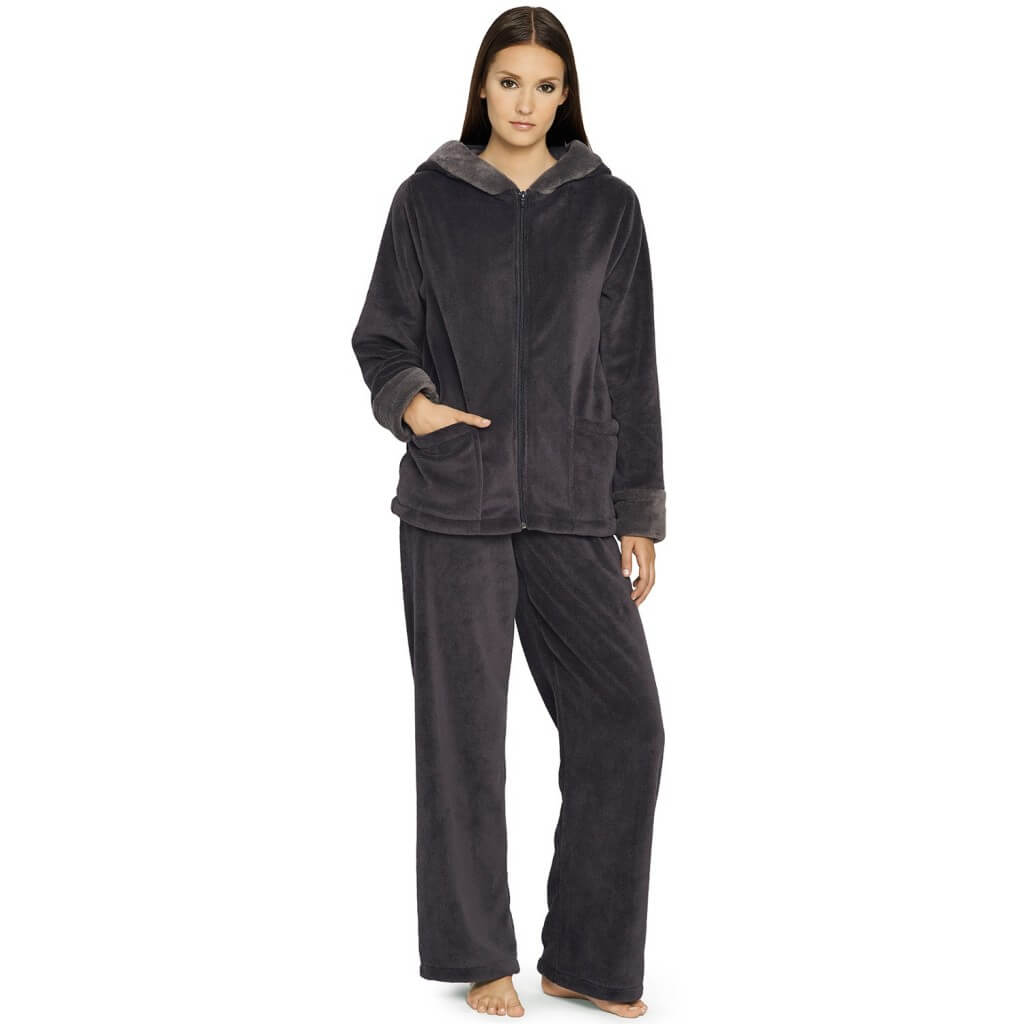 All of that is why I'm obsessed with Blush Lingerie's 'Lara' Lounge Set. Blush Lingerie is a brand that's known for inexpensive, yet beautiful, intimates, and I can definitely see myself getting $88 worth of wear out of these pieces for the next few months.
The Lara Lounge Set is available in sizes XS thru XL, with XL fitting a maximum 16-18 US dress size. These pieces are sold as a set (so you can't purchase them separately), and come in three colors: latte, coral spice, and cinder. Personally, I'm having a hard time choosing between latte and cinder, but I'm leaning more towards the latte right now. Oh, and the jacket comes with a hood, for a little extra coziness.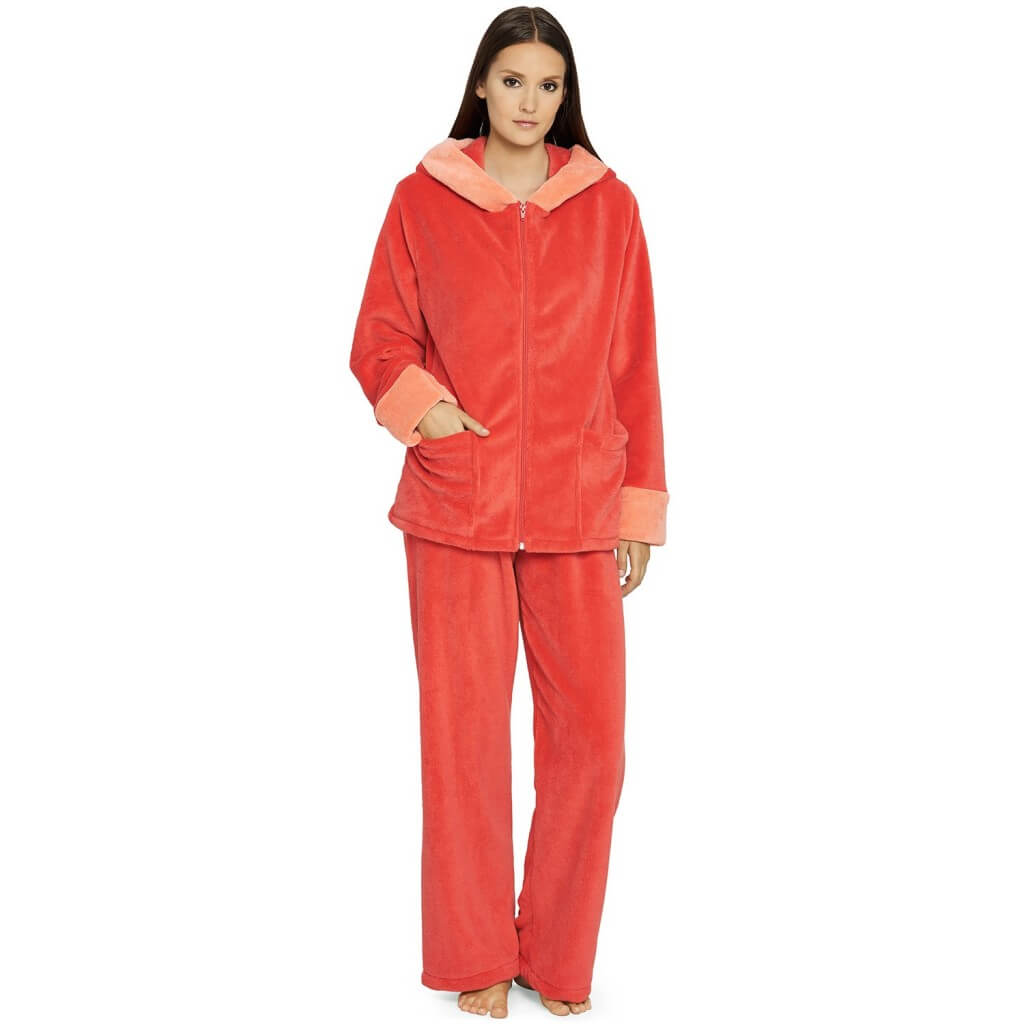 I don't know about you, but this is exactly the kind of lingerie I'm looking for this time of year. Consider it added to the official TLA Wishlist.
What do you think of Blush Lingerie's Lara Lounge Set? Would you wear something like this?