Angela Friedman Holiday 2014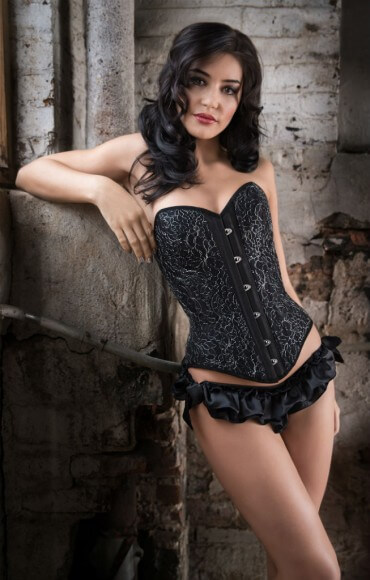 With the holiday season officially underway, there's nothing that sets a lingerie addict's heart aflutter like silk lingerie. At the top of our wish lists is lingerie that is both indulgent and effortless. Angela Friedman's exquisite creations are the stuff that lingerie dreams are made of.
This season, Angela Friedman has crafted a well-curated capsule collection of timeless pieces in lustrous ebony silk that sensually drips over the skin. Inspired by the starlets of the Film Noir era, the collection is equal parts sultry and elegant. Classic silhouettes are cut to mold around curves, swish around thighs, and sweep the floor as you walk.
In a nod to the silver screen goddesses of the era, the collection utilizes decadent silver Italian lace to provide textural interest and subtle shimmer. It's especially well integrated into the bodice of the slip where the scalloped edge is shown to great effect. What a lovely piece to wear not only as luxurious loungewear, but under a fitted skirt and blazer or sweater where the lace can be admired outside of the boudoir.
The long gown and romper are pieces that appeal to our inner Hepburn. Tailored yet supremely wearable, these pieces have a simplicity that belies their impeccable craftsmanship. Narrow bound edges, wispy spaghetti straps, and bias cut drape make these beautiful investment pieces that can be worn for years. Again, there is great versatility in these pieces. The romper, like the slip, can easily transition from bedroom to boardroom (just wear under high-waist trousers).
The overbust corset is another stunning example of Angela's superior skill as a corsetière. I'm loving it paired with those frilly, ruffled, bow-tied knickers! The perfect set to top a holiday lingerie lust list, don't you think?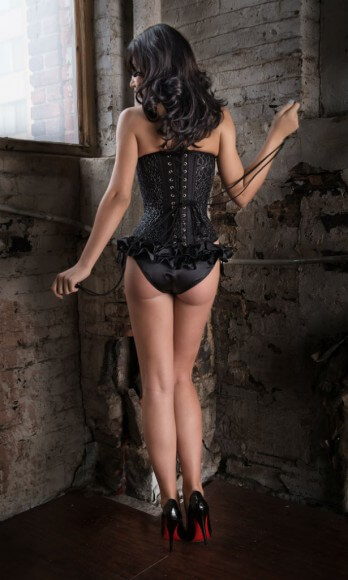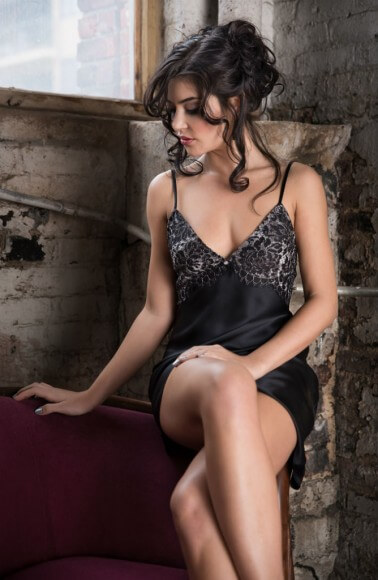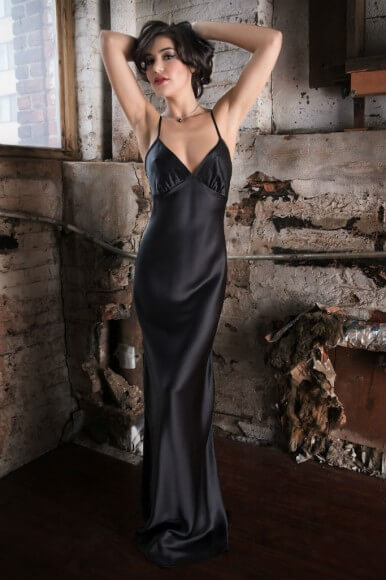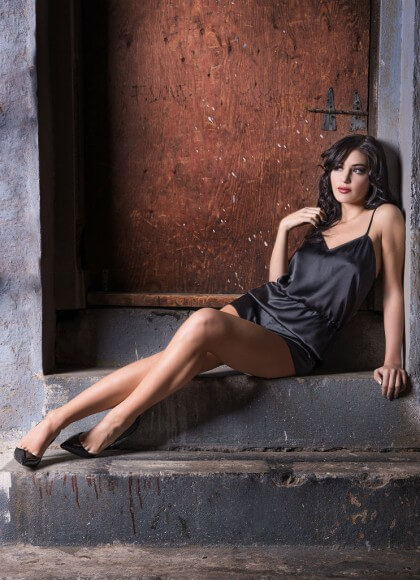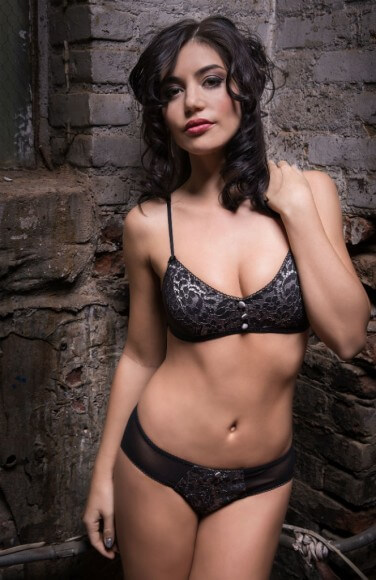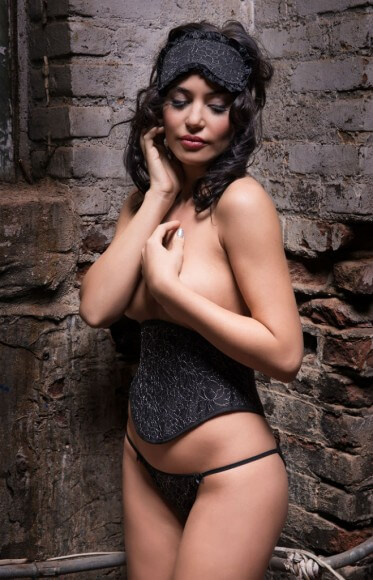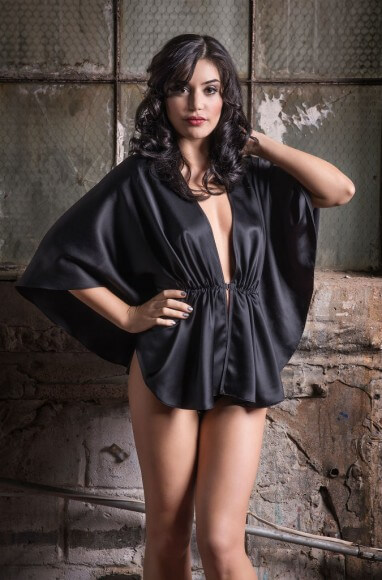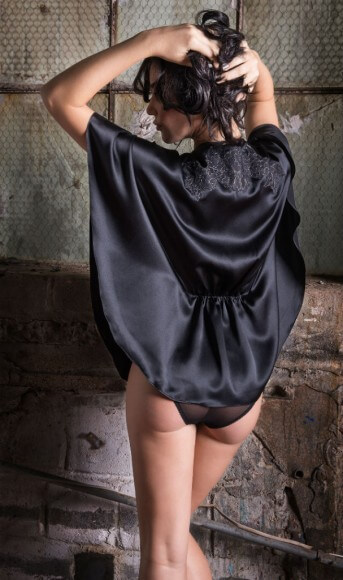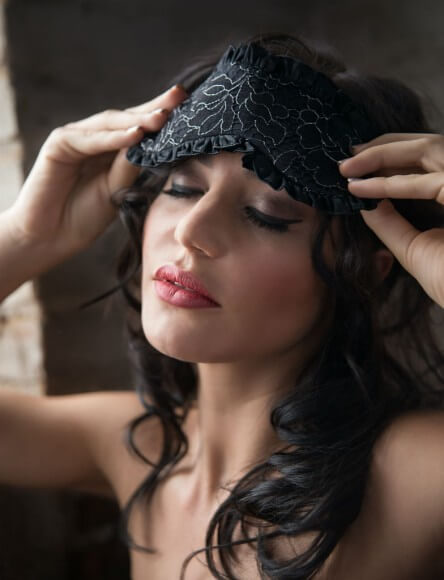 What do you think of Angela Friedman's Holiday collection? Would you add any of these items to your wish list? Which is your favorite?