Sale Lingerie of the Week: Lucy B Sweet Tart Garter Belt in Fuchsia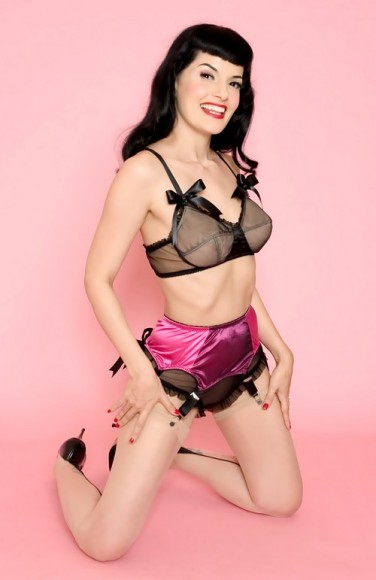 I'm not sure if you've heard, but Lucy B Lingerie is running a massive clearance sale on all their Bernie Dexter items. There's quite a few deals to be found (somebody buy this Glamour Doll bra), but the former stockings blogger in me had to feature this Sweet Tart Garter Belt.
Though I'm all about breaking the lingerie rules, if there's one thing I'm a stickler for, it's the necessity of six straps for a good, everyday garter belt. Trust me, this isn't just about aesthetics; 6 straps are a necessity for keeping your stockings high on the thigh and straight on the leg.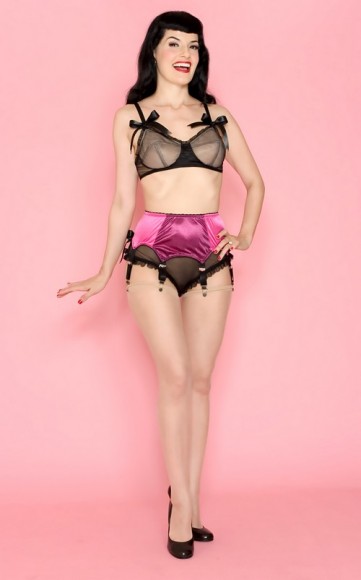 Unfortunately, quality garter belts can run a pretty penny, at least when compared to their cheaper, boudoir-only counterparts. That's why I think, if you've been hesitant about trying one, this piece from the Bernie Dexter/Lucy B collaboration is the perfect place to start. It's more than half off (from $54 to $24.50) and as of this writing, all the sizes are still available.
While I still don't know if I'd call this the most exciting garter belt in the world, there's nothing to argue with at this price point. It's absolutely worth (and honestly, more than worth) the cost here.
Have you tried anything from the Bernie Dexter/Lucy B collaboration? What did you think?