Sale Lingerie of the Week: Ell & Cee Damask Rose Peek-a-Boo Panty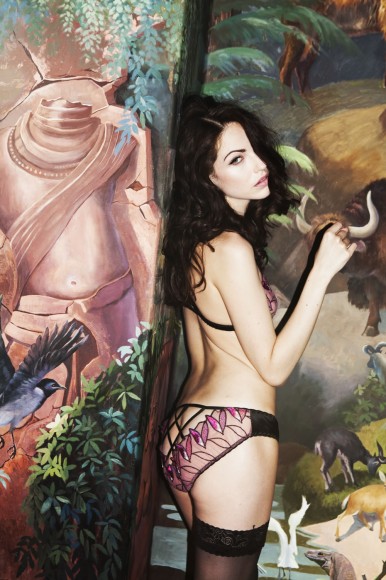 As usual, today's sale of lingerie of the week isn't new, but it is amazing. These beautiful embroidered panties have been a TLA fave for ages, and I'm ecstatic that they're not only still available, but priced at a steal. How much of a steal? Less than $20. Yeah, these Ell & Cee Damask Rose Peek-a-Boo knickers cost only £12.00, which works out to about 19.34 USD. For designer 100% silk panties, that is an amazing price. I mean, seriously, have you seen anything else like this lately?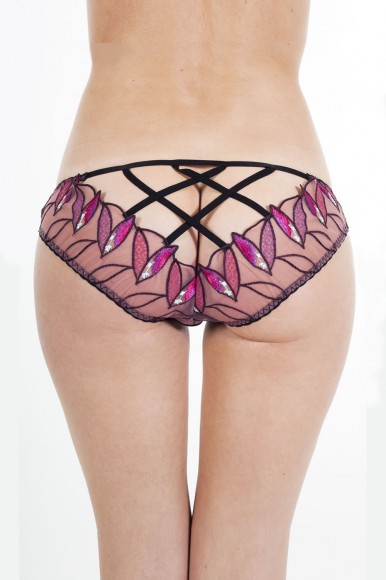 Unfortunately, the matching bra for this item is no longer available (though I highly encourage checking eBay as tons of designer goods regularly turn up there), but I don't think of that as a dealbreaker. Just a pair this with a simple black lace bralette (perhaps this one, also from Ell & Cee?) and you're golden. Or wear it with nothing at all. After all, these knickers strike me as more of a boudoir item anyway.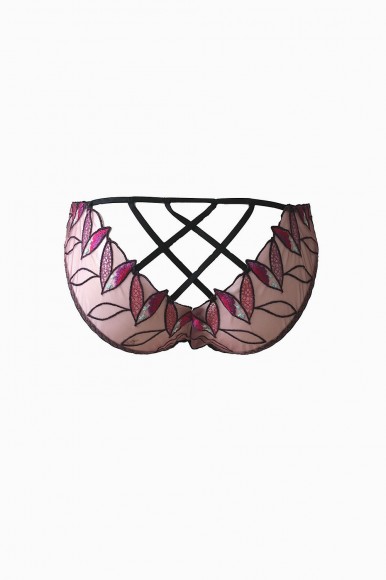 As of this writing, sizes Medium and Large are still available (fitting a maximum US10), but please remember that, as with all sale items, sizes and quantities may be limited. Because these are knickers, Ell & Cee does not accept returns, so if you purchase, please consider these final sale only. Finally, Ell & Cee is a UK company, so please build that into your delivery expectations regarding timing and the like. Honestly, if you're the sort who plans ahead, I think these are perfect for a holiday present, especially if you're on a tighter budget. It's not as if lingerie ever really goes out of style, right?
What do you think of these Damask Rose Peek-a-Boo panties? Are they something you would wear?