Highlights from Lingerie Fashion Week A/W 2014: Clare Bare Lingerie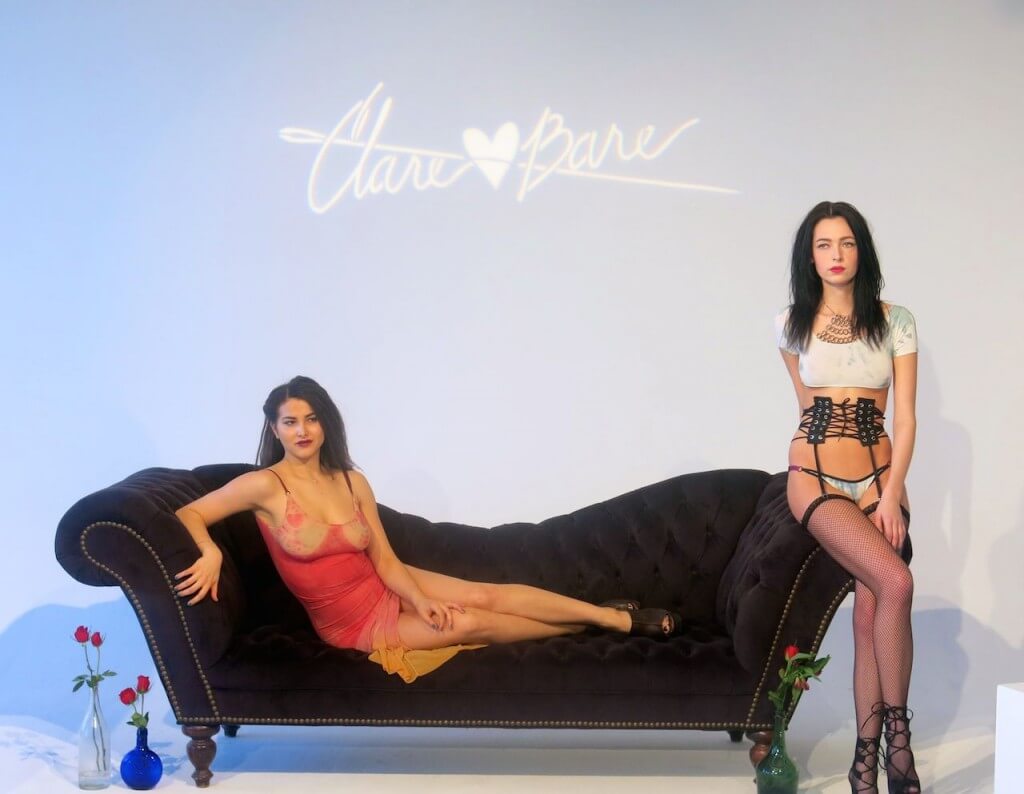 A couple of years ago, Clare Herron, founder and designer of Clare Bare Lingerie, moved from NYC to LA. Though it's been a few seasons since I last saw Clare Bare, this new collection is obviously influenced by the vibes of Los Angeles. My first (and second and third) impression of this new range is that it's very bright, very beachy, and very young. There is a certain freshness in simplicity here. Clare Herron is using tried-and-true silhouettes recognizable from her Etsy shop; the tie-dye print is reminiscent of ocean ripples and the ombré tones remind me of desert sunsets.
However, I also wonder if there's a certain something lacking here. While the collection is very tight and very cohesive (a sign of Herron's maturity as a designer), I'm not sure it's very marketable. I honestly don't know if this range will have much reach beyond Clare Herron's new home state of California or her customer base (i.e. if any lingerie boutiques would pick her up).
That's not to say it's a bad collection. Many of these pieces are quite pretty, and it's important for a designer to know who their target audience is. It may very well be that Clare Herron has found her people and isn't interested in being more editorial, directional, or commercial. If the customers who buy her products love where the brand is going, then that's awesome, and she should keep doing the same thing. It just strikes me as incredibly niche, especially compared to some of her earlier work. Again, as with the other indie LingerieFW designers we covered, there was excellent styling and use of space here. This is a brand that created a mood and gave us insight into who the Clare Bare woman might be. I'm just left to wonder what the buyers' reactions were.
What do you think of Clare Bare A/W 2014? Do you think my review is on target... or is it missing the point?
All photos copyright of The Lingerie Addict.