Lingerie Wishlist: Yasmine Eslami Serena Bodysuit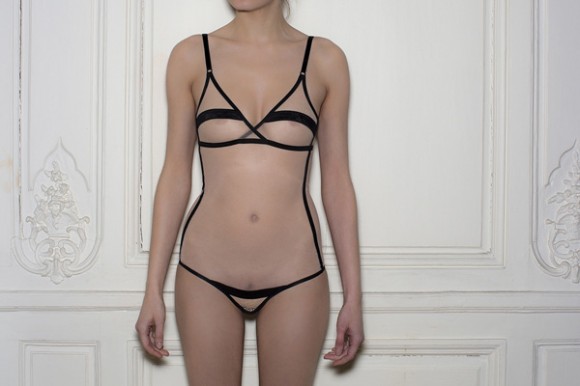 Y'all... I want this. I know it's completely impractical, and that I'm basically paying for the lingerie equivalent of censor bars over my nipples, but I don't care. I love it.
Yasmine Eslami is a name I feel like I've heard before, but that I never got around to checking out until recently. They're a French label, based out of Paris, and they work with basic, simple silhouettes in bold colors.
Their Serena collection, which is what this bodysuit is from, plays with the strikingly graphic contrast of black chiffon against transparent tulle. It's a bit of a fakeout; you look like you're wearing just a bralette and a skimpy pair of panties, but it's really an all-in-one. For some reason, I adore that.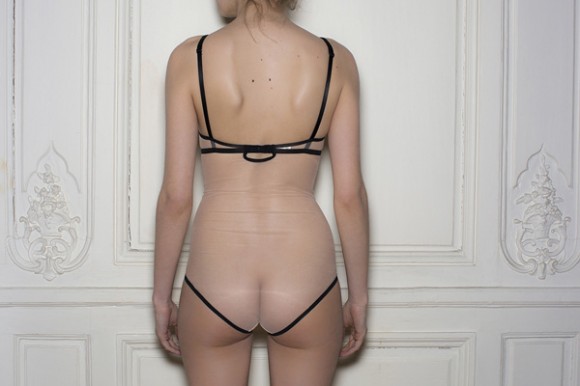 Obviously, this is not a line with support at the front and center of their aesthetic. But if you have smaller breasts or self-supporting breasts or if you just don't care (all perfectly valid options), it's wonderful. I kind of want to pair this with a blazer and slacks (à la YSL's 'Le Smoking' Suit)... or at least the alternate-reality high fashion version of me does.
Yasmine Eslami's Serena Bodysuit retails for 160.00 EUR or $207 USD. Sizing is S, M, L with L fitting maximum waist-hip measurements of 29-39".
The brand's bra size chart ends at a 36D, so I imagine that's her cutoff for the bodysuit as well; the delicate tulle used here doesn't look like it would offer a lot of support and shaping to a fuller bust. I don't know of any lingerie bloggers who have reviewed the line, but the label's been featured in Marie Claire, Vogue, Elle, Glamour, WWD, and on Garance Doré's website.
What do you think of this bodysuit? Is it something you would wear? Or have I finally gone off the lingerie addicted deep end?
Save