Lingerie of the Week: Chantal Thomass 'Noeuds et Merveilles' Underwire Bra & Thong
Disclosure: This post contains affiliate links.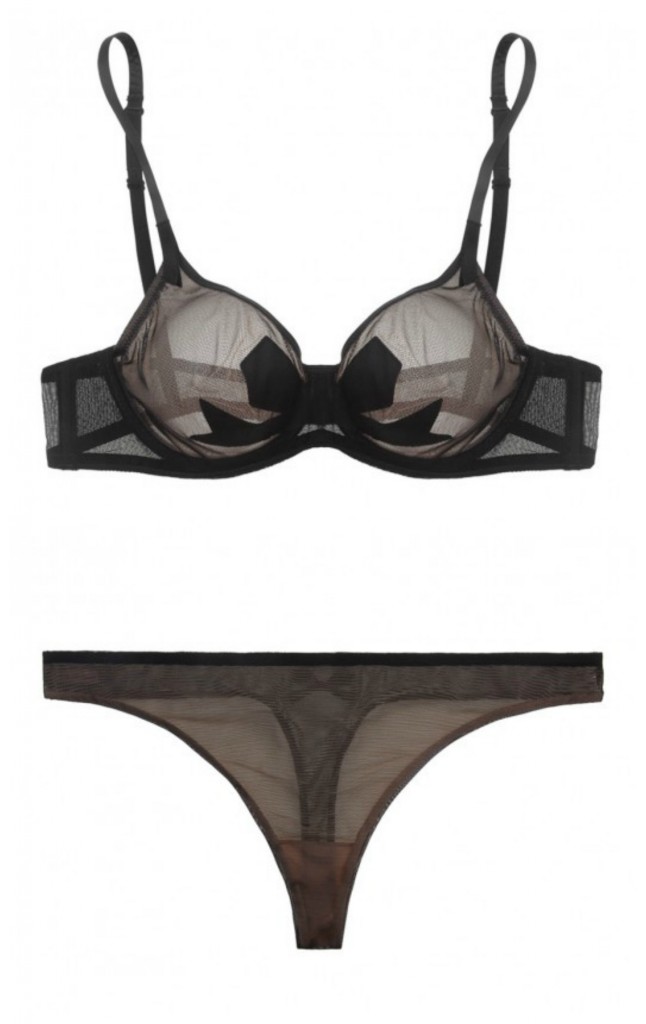 After a years-long absence, Chantal Thomass is finally available again in the United States, and of course one of the most famous lingerie boutiques in the country (Journelle) was among the first to pick them up again.
If you're not familiar with Chantal Thomass, she's a French lingerie designer who's known for her vintage elegance, luxurious materials, and impeccable styling. I like this bra because of the sheer cups contrasted with the fabric appliqued bow at the center; it reminds me of a classic bullet bra design from the 50s or so. And though I don't usually go for thongs, in this case, I preferred the clean lines of the skimpier panty to the more full-coverage brief. If I'm perfectly honest, I think this thong + sheer black stay-ups would be perfection.
What do you think of this set and of Chantal Thomass' return to America? Are you excited or just 'meh?'