A Lingerie Addict's Guide to Creating a Silver Screen Boudoir
Beautiful lingerie is something we take seriously at The Lingerie Addict. Equally important is the environment our lingerie is worn in. We all need a special place where we can let go of our inhibitions and reveal our inner siren. Turn your bedroom into a luxurious pin-up worthy canvas, so you may display your most beautiful lingerie.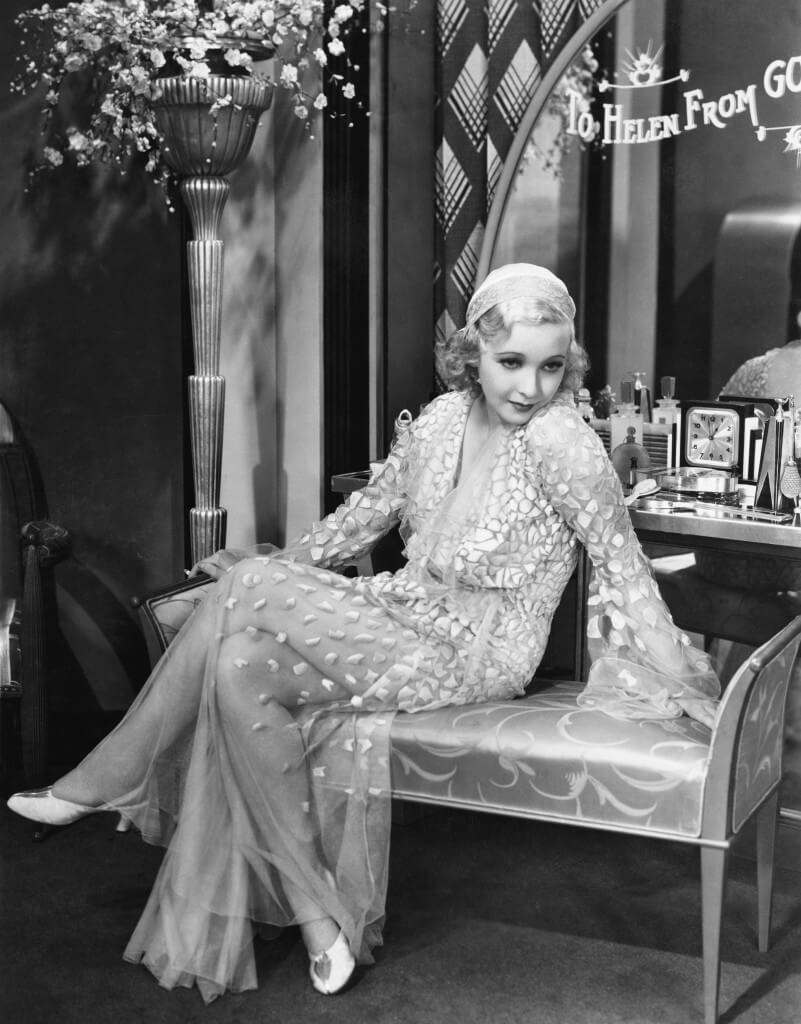 Silk Dreams
In the 1930s Jean Harlow was one of the most photographed actresses. Her most notable film for boudoir inspiration is 1933's 
'Dinner at Eight'
. In the film we see Jean lounging around on her bed, surrounded by oversized pillows, wearing the most fabulous slinky sequined robe with ostrich feathers.
Modern-day siren Dita Von Teese, whose bedroom is an "homage to the Golden Age of Hollywood," also embraces luxurious bedding and oversized pillows. In 
this
 photoshoot by 
InStyle
 there are fabulous gowns arranged at the end of the bed in true starlet style. A silver screen boudoir would not be complete without a fabulous robe, luxurious bedding, and pillows.
A Place to Pamper
A dressing table is glamorous and serves a practical purpose. The most important part of the dressing table is the mirror, followed by an area to keep your items. You can display photos, perfume bottles and jewellery. It is a place to take some time out and pamper yourself. For myself, I like to display all of these items and use it as an area to sit and complete the getting-ready process -- whilst wearing a glamorous robe and slippers, of course! Some may prefer to use a dressing table to sit and do their makeup, if there is good light. If you have a small bedroom, and feel you could not fit in a dressing table, do not be disheartened. You could double up your bedside table as a dressing table if space is limited. A dressing table, whether elaborate with many drawers, or small and streamlined, is about creating a space for yourself.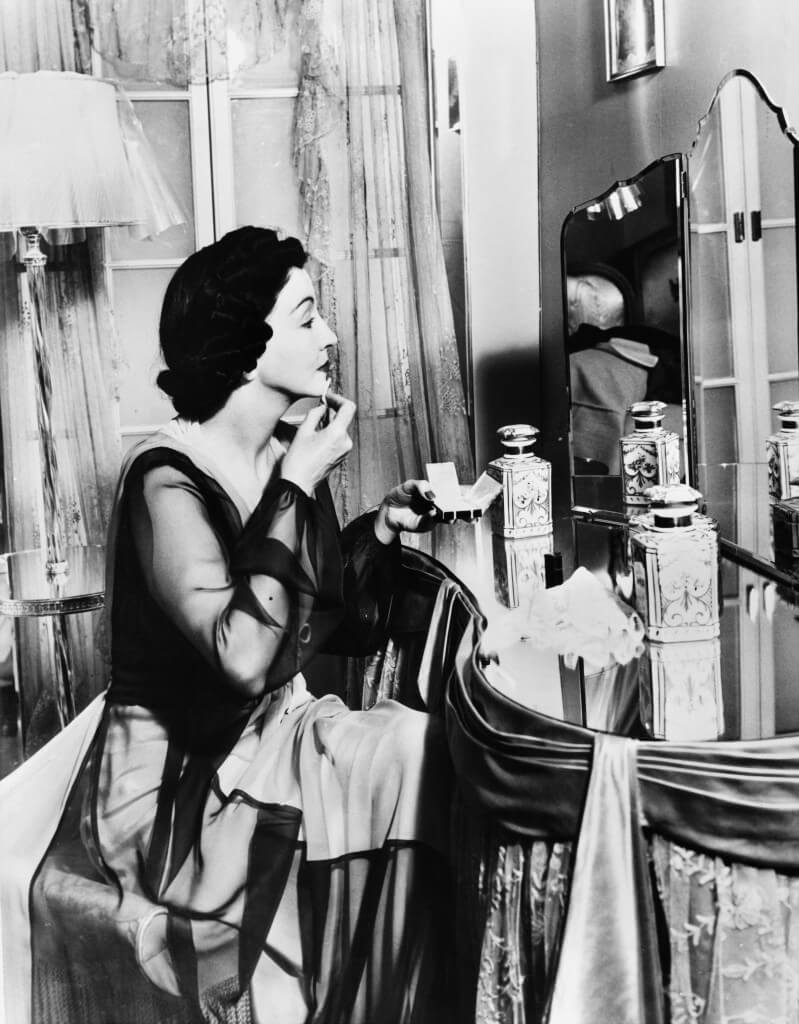 Screen Siren
Folding screens were once used to keep out draughts. Now they are decorative and usually serve as a room divider, headboard, or an artistic way to fill an empty space. In a silver screen boudoir, they are known as dressing screens and used for modesty when you want to slip into a nightgown or teddy. Think back to scenes in old films, when the actress would disappear behind her dressing screen to change. Dressing screens are an ideal place to hang your most special lingerie pieces for display. The screen can be fabric covered, or open panels if you'd rather use it as a decorative stand for your lingerie. Mirrored screens can double as a full-length mirror in a smaller bedroom.
Wallpaper and Mood Lighting
When considering wallpaper for a silver screen boudoir, go for texture or shine. Metallic wallpapers will bring out the shine in other objects for real star quality. Flocked velvet wallpaper is decadent and adds a sense of drama to the room. If the wallpaper is a feature wall behind the bed, it will showcase the bed, bringing all attention to it.
Every room in your home requires specific lighting and the bedroom is very important. We need bright light for when we are getting ourselves ready, and soft, warm light for unwinding and relaxing. Ideally, you should have a dimmer in your bedroom, so you can adjust the lighting to suit. A light with the dimmer turned down creates soft ambience in the bedroom. Lamps either side of the bed also create soft lighting, if you do not have a dimmer on your ceiling light. But if you really want a silver screen boudoir, glamour is just as important as the light quality -- so go big, with a beautiful crystal chandelier. If you can put a dimmer switch on your crystal chandelier, even better.
Creating a silver screen boudoir is all about the details. You can be as elaborate as a tufted bedhead or as subtle as a silk cushion. As Marilyn Monroe said, "We are all stars, and we deserve to twinkle."
What do you do to create old-school  glamour in your bedroom? How do you like to display some of your most special lingerie pieces?
Save