La fille d'O SS14 Lingerie and Swimwear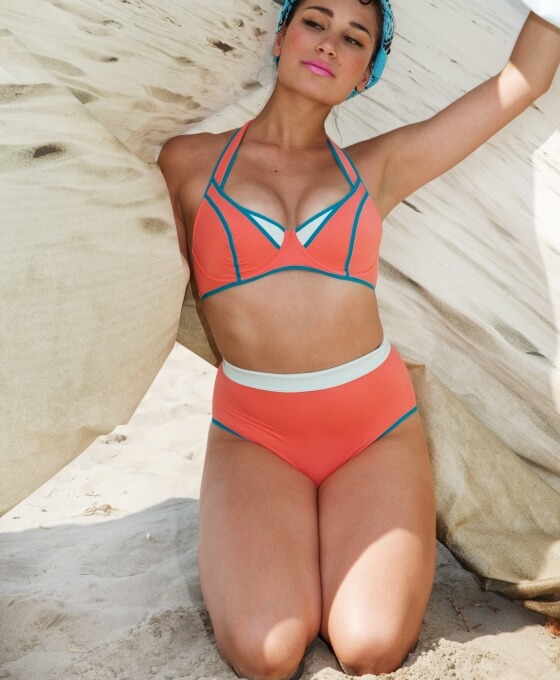 La fille d'O is a dynamic and experimental Belgian lingerie and swimwear brand. We shared a peek of the SS14 collection at the Mode City Paris show last year, where their strong lines and contrasting fabrics helped them to stand out from the crowd. This La fille d'O collection is an intriguing one --- the wearer is encouraged to wear swimwear as lingerie and lingerie as outerwear. Styles are crafted in both performance swimwear fabric as well as sheer meshes with all pieces meant to layer and combine allowing for great versatility.
La fille d'O believes that your body should shape the lingerie, not the other way around. This refreshing concept is visible in designs meant to support and embrace rather than pad, bind, or mold the body. For additional support some styles incorporate a second layer of fabric that not only supports, but adds an additional graphic design detail. The following monowire bikini tops are an example of this design flexibility. I love how the second layer's darts add an additional design detail to this style. Contrasting piping is also used to great effect in the swimwear range. While the color palette is limited to melon, turquoise, and nude, because the orange and blue are opposites on the colorwheel their combination really sings.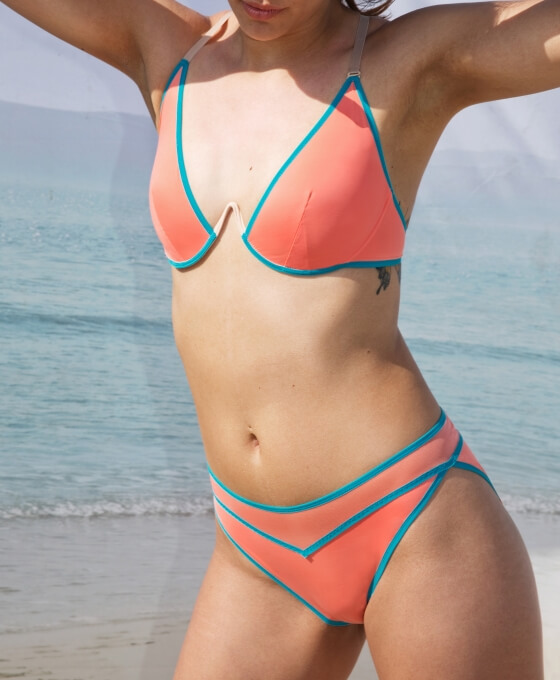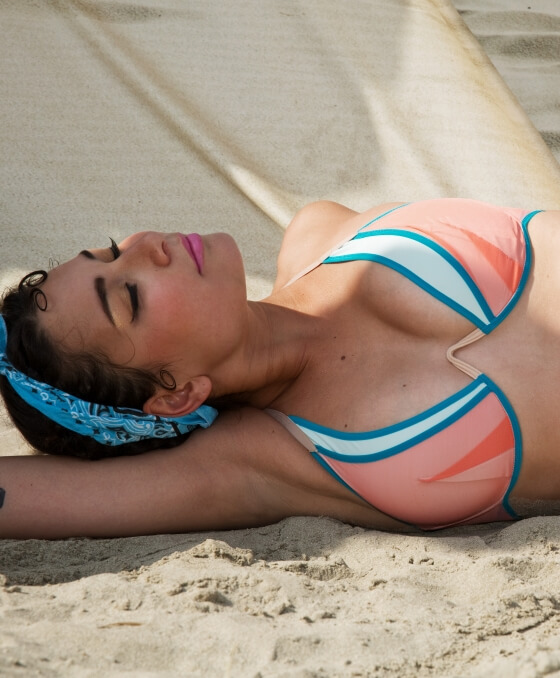 Additional versatility can be found in the straps as well, with both the shoulder and band straps being fully adjustable to assure a made-to-measure fit. The strappy trend in lingerie translates in a really fresh and modern way with the swimwear line. These are straps you'll want to show off. Notice the interesting strapping detail where additional layers are incorporated.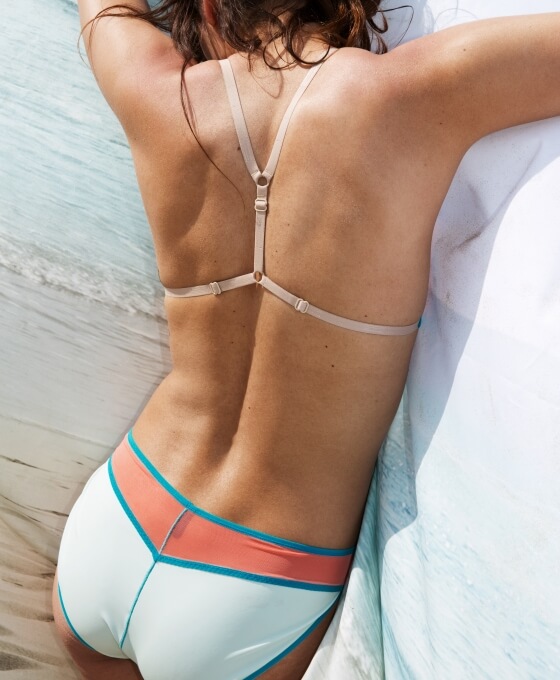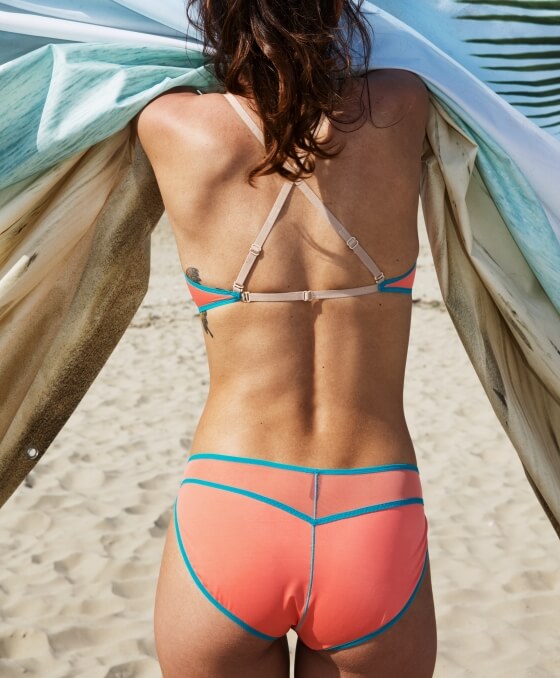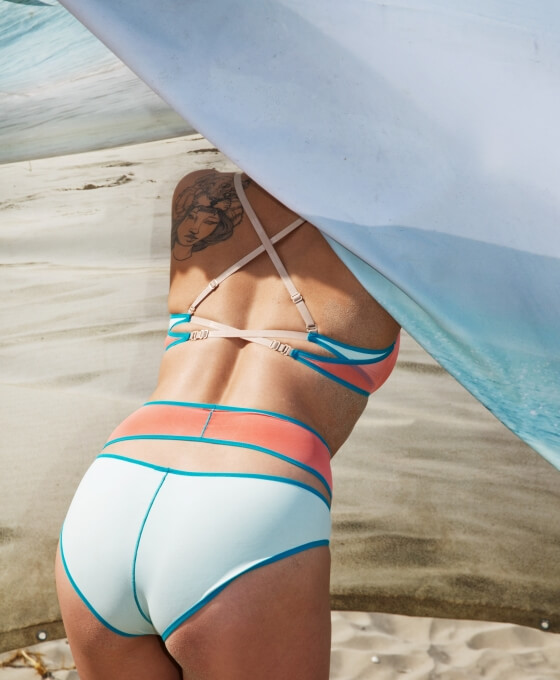 The swimwear line also includes a balconette style top, several bottom options (including ones with lingerie-inspired cut-out details), a skirted bottom, and a one-piece.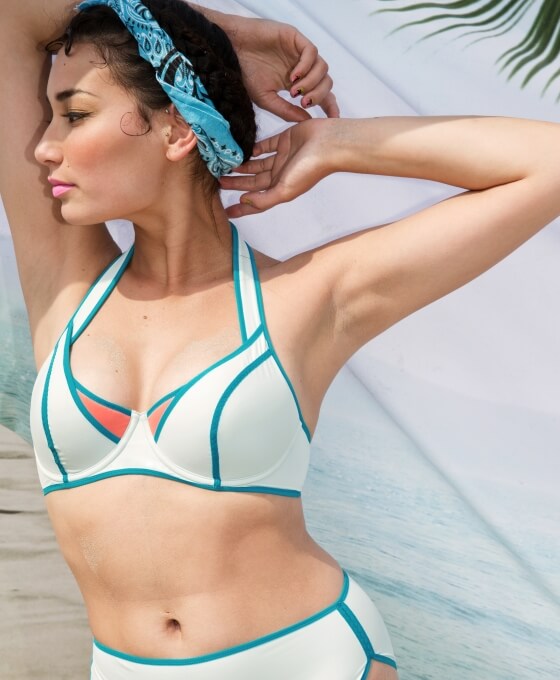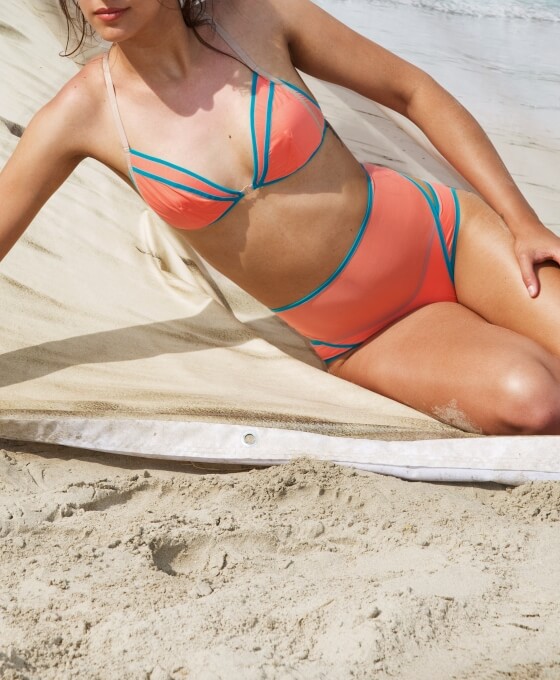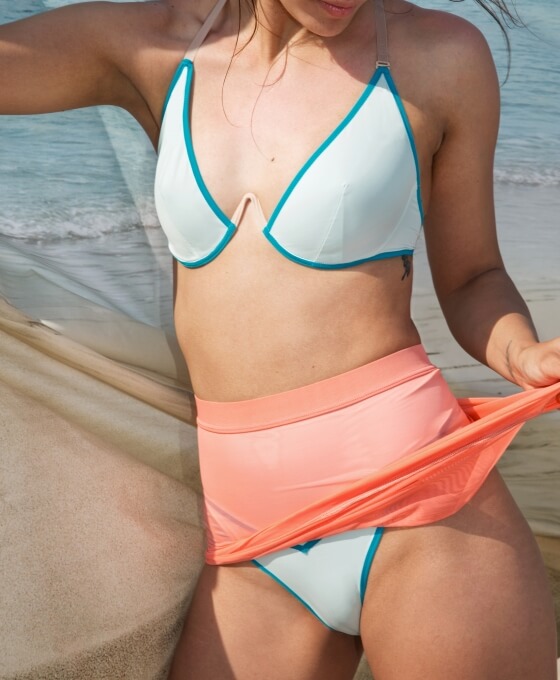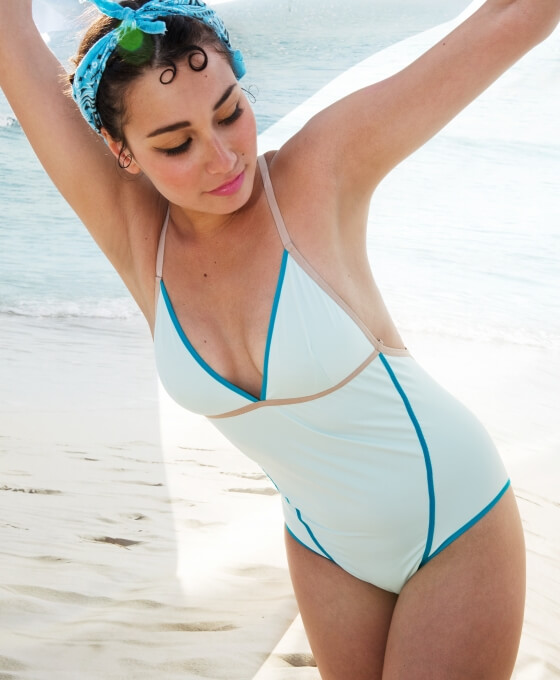 The lingerie collection utilizes the same shapes and design details as the swimwear. A nude and melon colorway makes these pieces disappear in some areas while highlighting others. I especially like how the melon is a really feminine color without being overly girlish.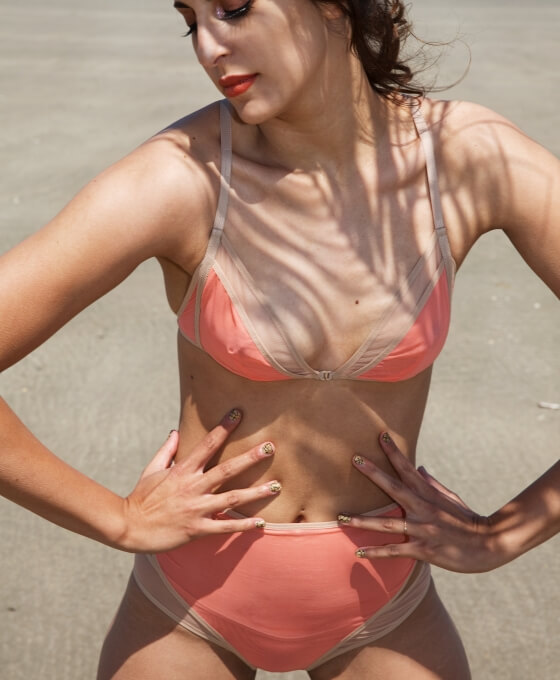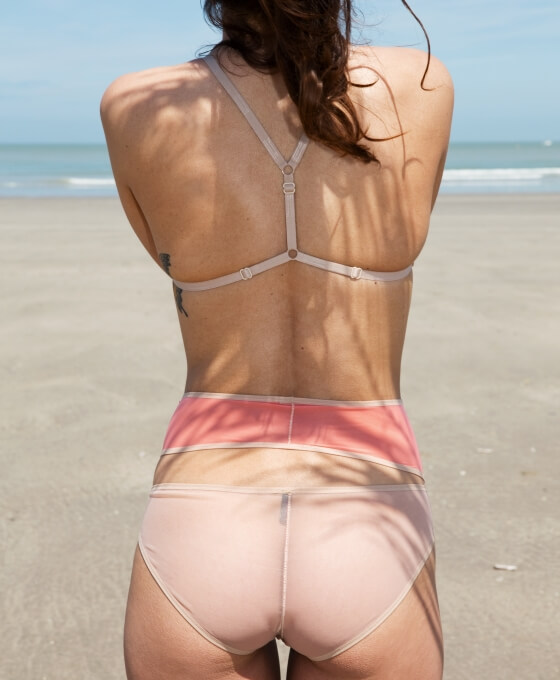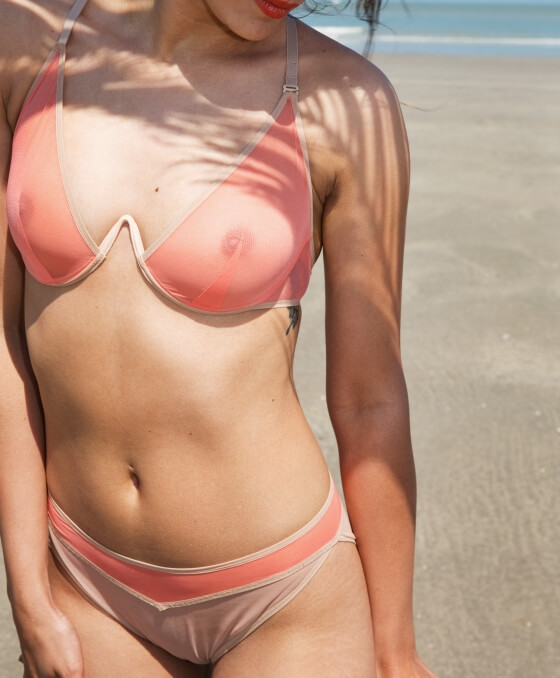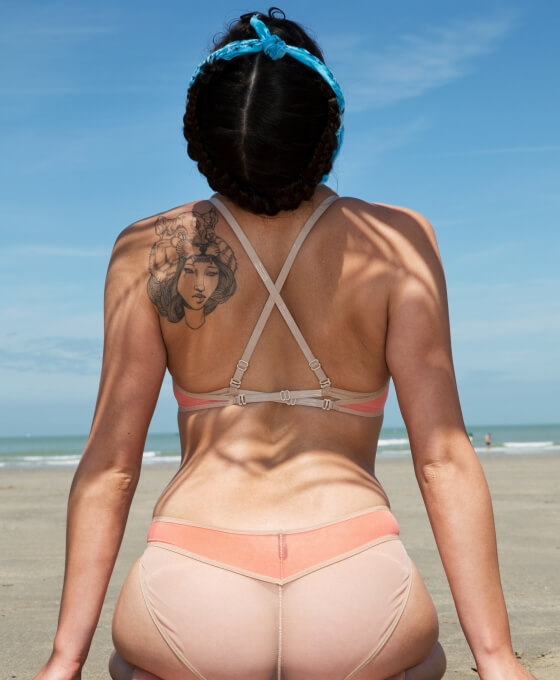 The standout pieces from the lingerie collection are the bodysuits and slip dress. These sleek styles are thoroughly body conscious, using sheer mesh to let the piping and the body be the story. These are pieces that will give confidence layered under summer fashions or worn in the bedroom. I love the deep V detail in the slip that hugs the belly and points south. A bit naughty in such a fresh and innocent colorway.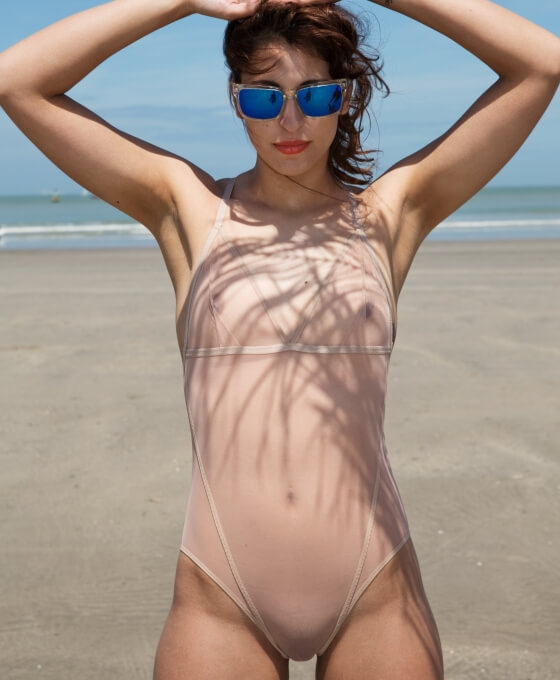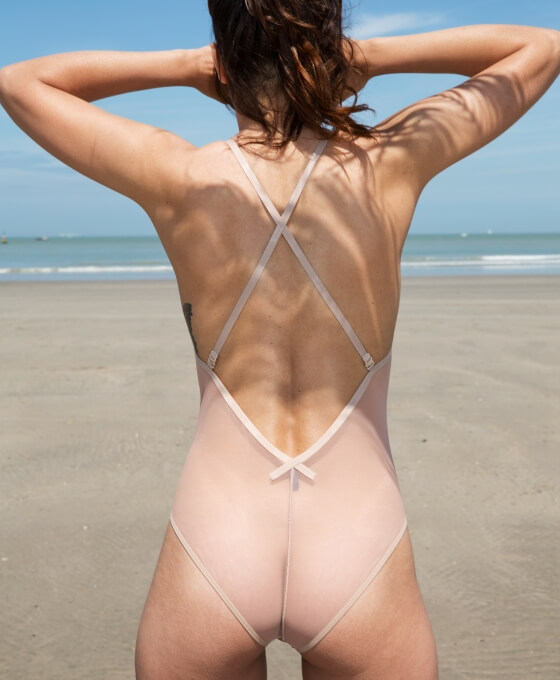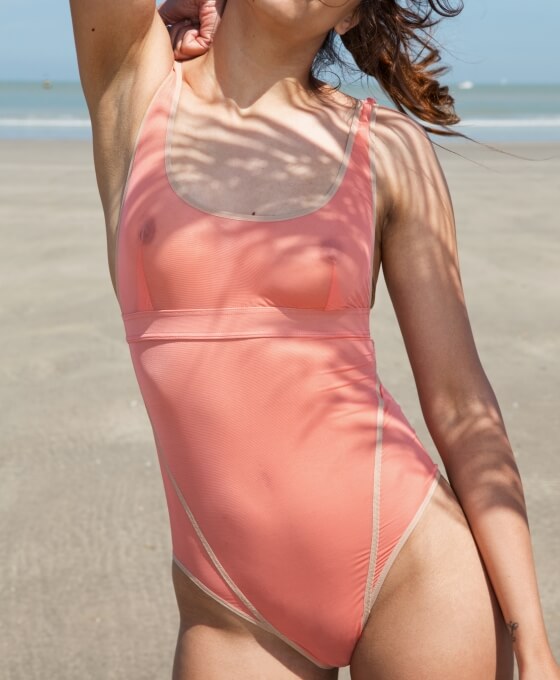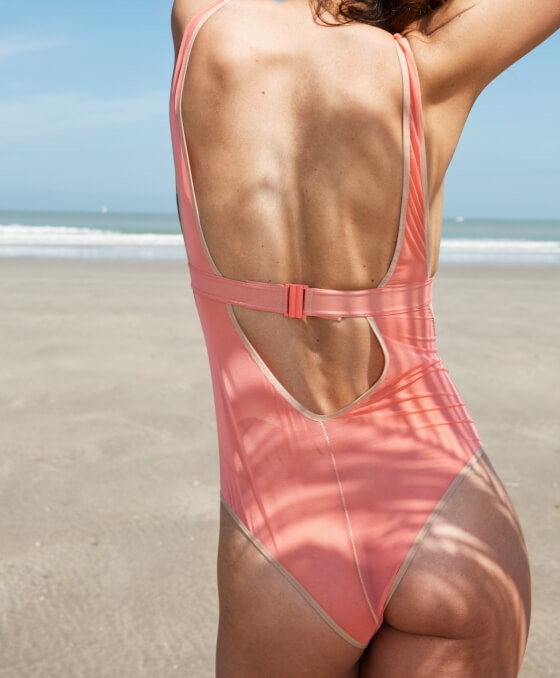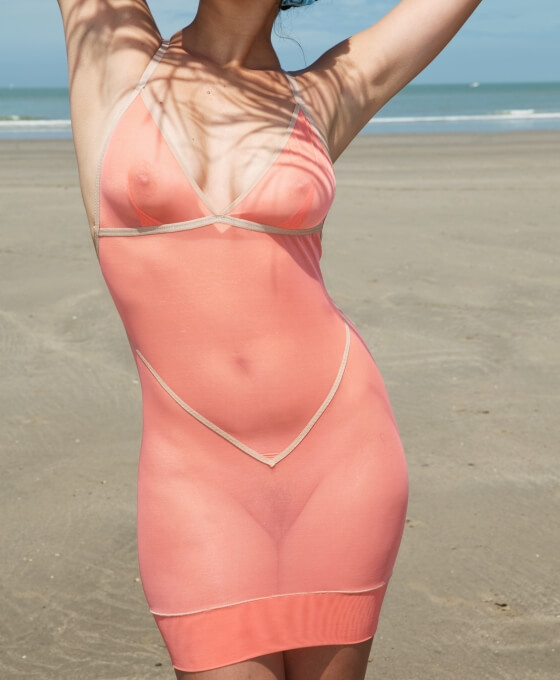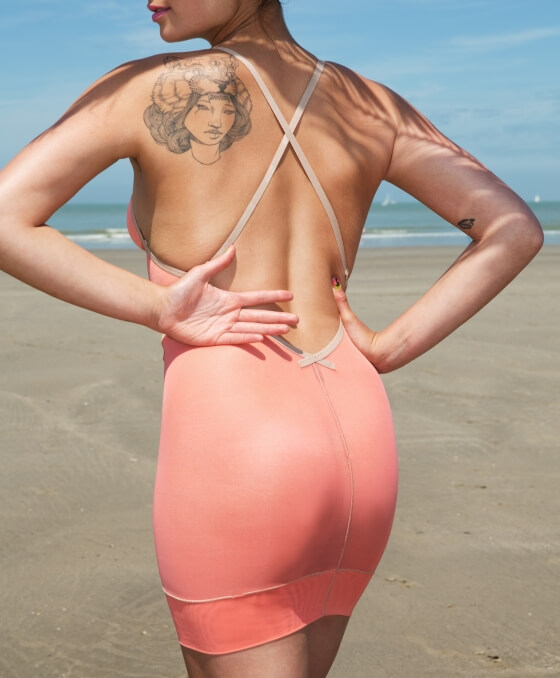 What do you think of La fille d'O? Would you try any of the lingerie or swimwear styles? What do you think of the concept of wearing swimwear as lingerie and lingerie as outerwear?