Dark Desires: Hopeless Lingerie's "Tenebrae" Collection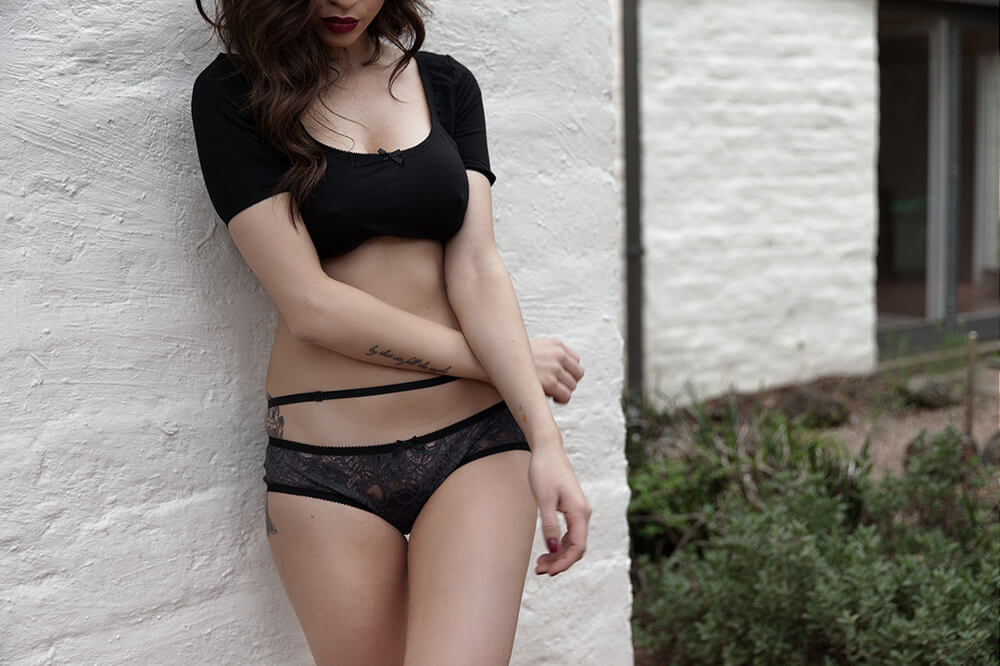 We've waxed poetic about Hopeless Lingerie many times on The Lingerie Addict. You may remember that Hopeless won our Best Independent Brand award last year. An indie darling, Gaby at Hopeless is always innovating, releasing capsule collections of limited edition pieces several times a year. One of the first designers to incorporate the strappy aesthetic, Gaby has a refreshing way of knowing exactly what her fans want. Follow her Instagram or Facebook pages, and you'll see fans of all shapes and sizes sharing their photos modeling her pieces. You get the sense her fans are really empowered by Gaby's pieces, which is exciting to see.
Inspired by B-grade and horror films, Hopeless has a unique way of subtly incorporating a sense of darkness in her collections without being so literal. Her newest collection, Tenebrae, is no exception. Inspired by the 1982 horror film by the same name, Tenebrae is Latin for darkness, especially darkness of the night and the shadow of death. And while these pieces have a certain moodiness about them, they are also a breath of fresh air. As if the brand doesn't take itself too seriously. There's a delightful play of dark secrets paired with irreverence and unapologetic confidence.
These Hopeless knickers are incredible, with several styles utilizing straps and harnesses in innovative ways. The straps are fully adjustable and meant to emphasize the curves of the female body. The harness knickers have a bondage-inspired strap that looks fantastic paired with any bra and incorporated into outerwear. Plus I love the back view and how the straps create a bit of a belt, defining the waist. Other stand-out pieces include a less-is-more ouvert panty that looks like it gives great lift and a skirted suspender that cheekily pairs athletic mesh with a twirly, girlish silhouette. Just last night Hopeless added what may be my favorite pieces, a flouncy cropped cami top with matching French knickers. As with the garter skirt, I love the play of tough-girl fabric and ethereal, super feminine silhouettes.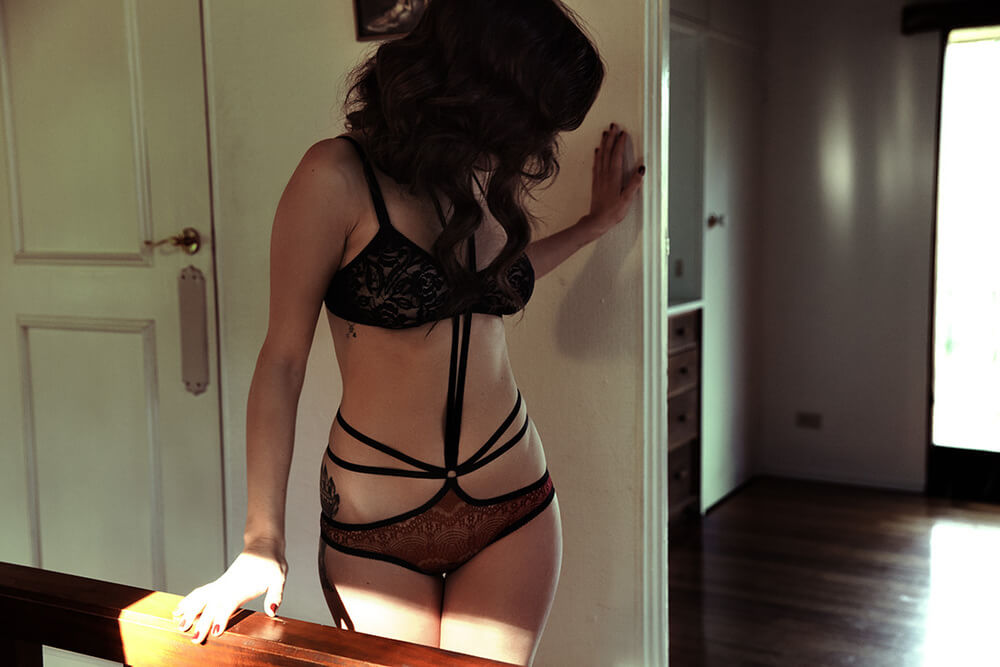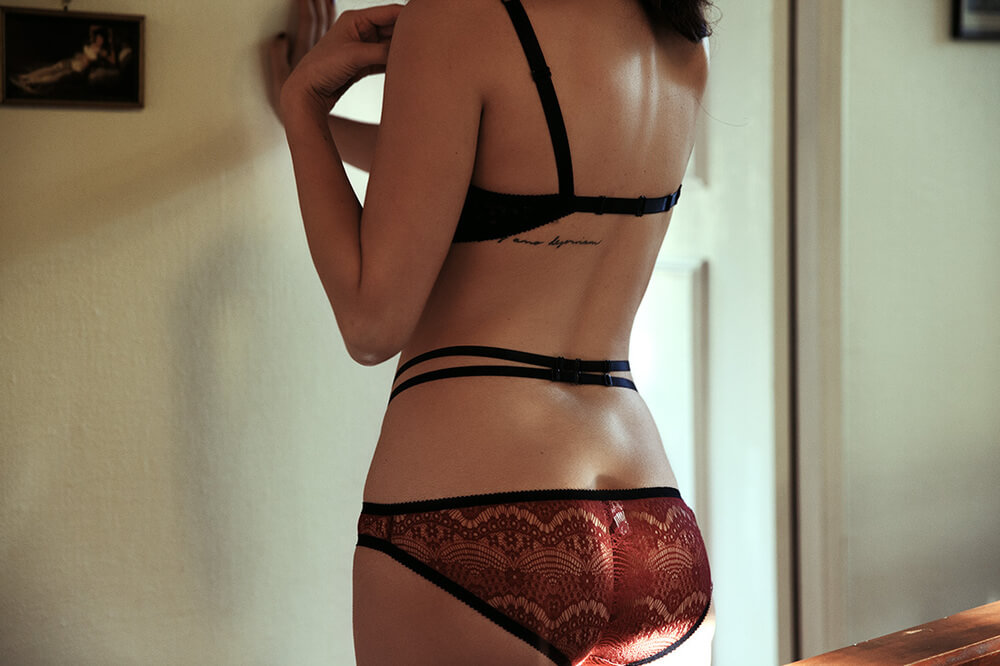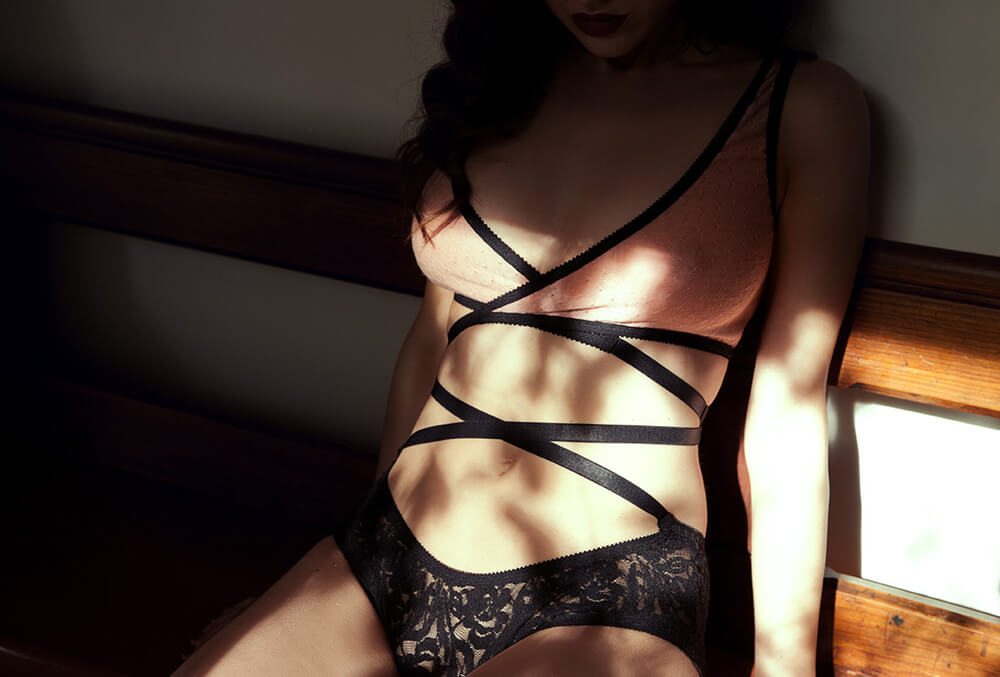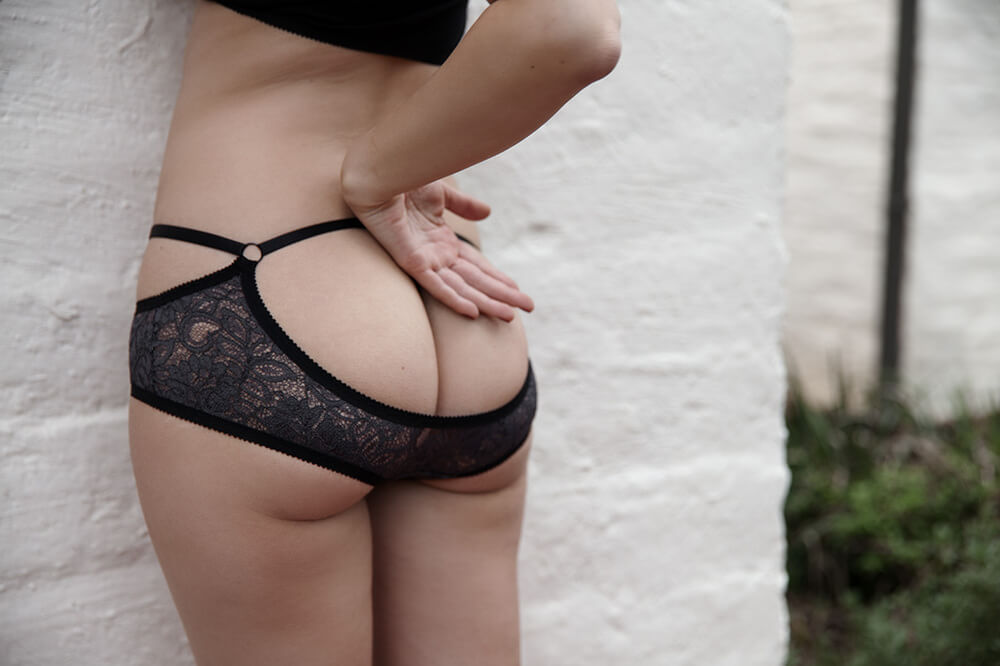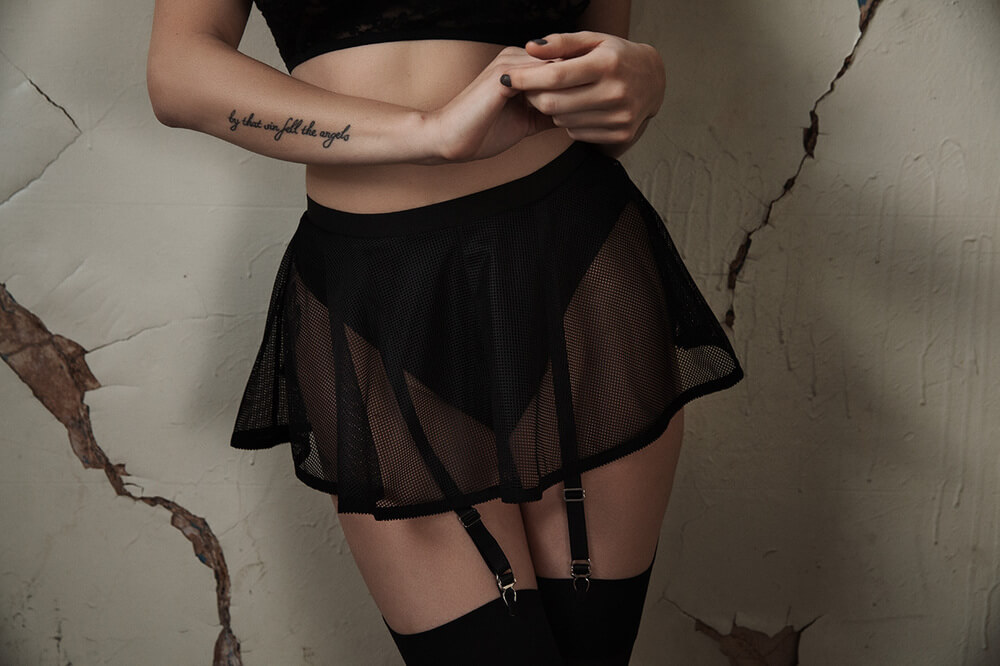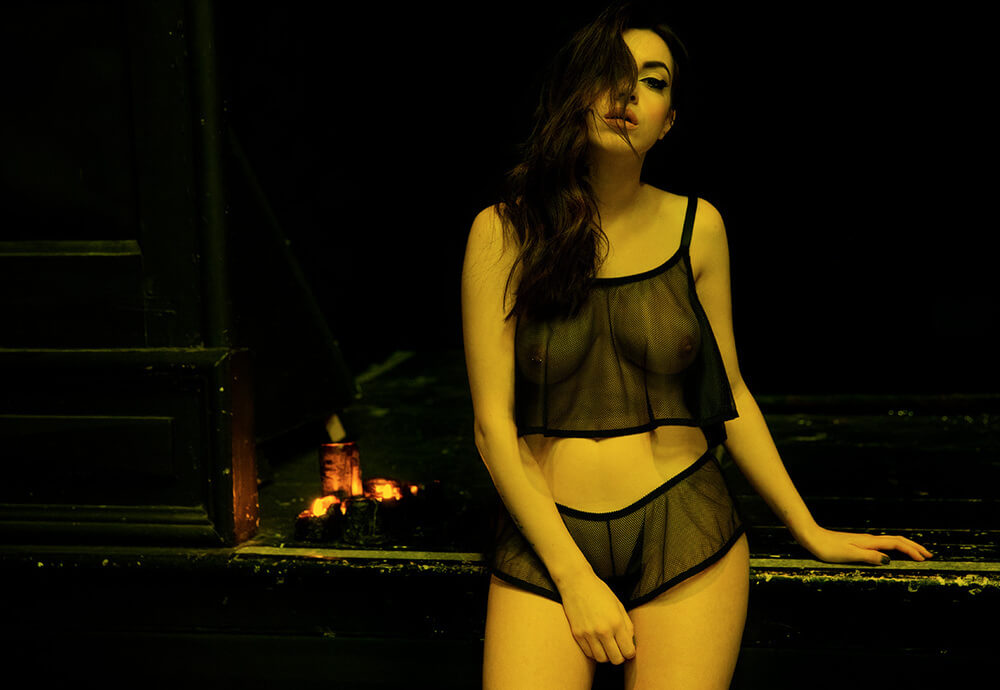 These are pieces designed with comfort in mind, crafted of sheer meshes, stretch laces, and soft bamboo jersey. In fact, they are so comfy Gaby encourages you to try them as sleepwear too! Briefs are full coverage in the back so there's no riding up. Cami tops and bralettes give gentle support and are drop-dead sexy too! Sizes range from XXS-XXL, with bralettes working best on a D cup or under.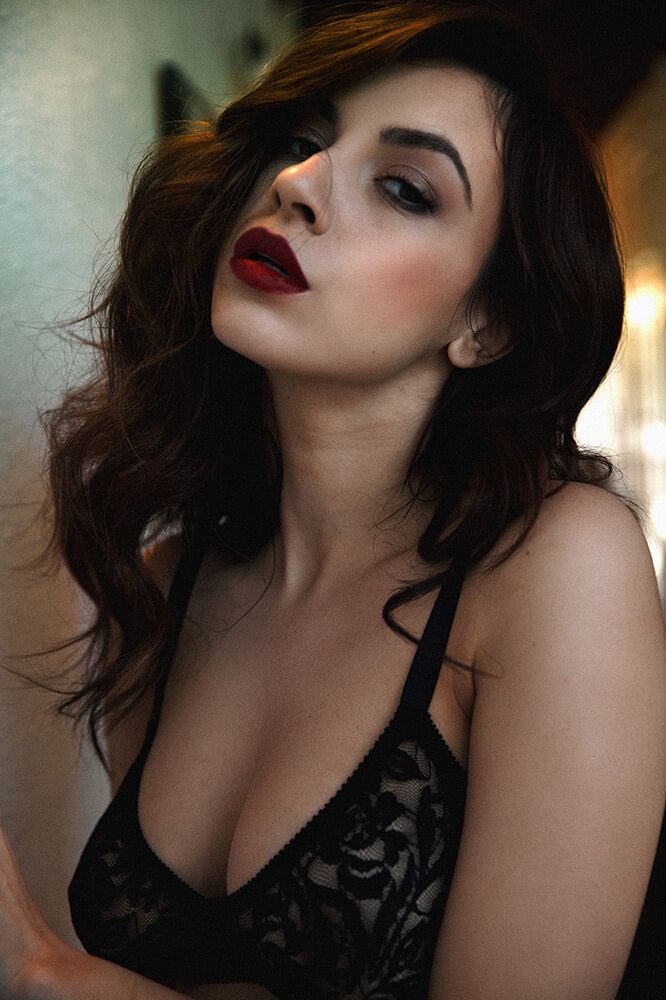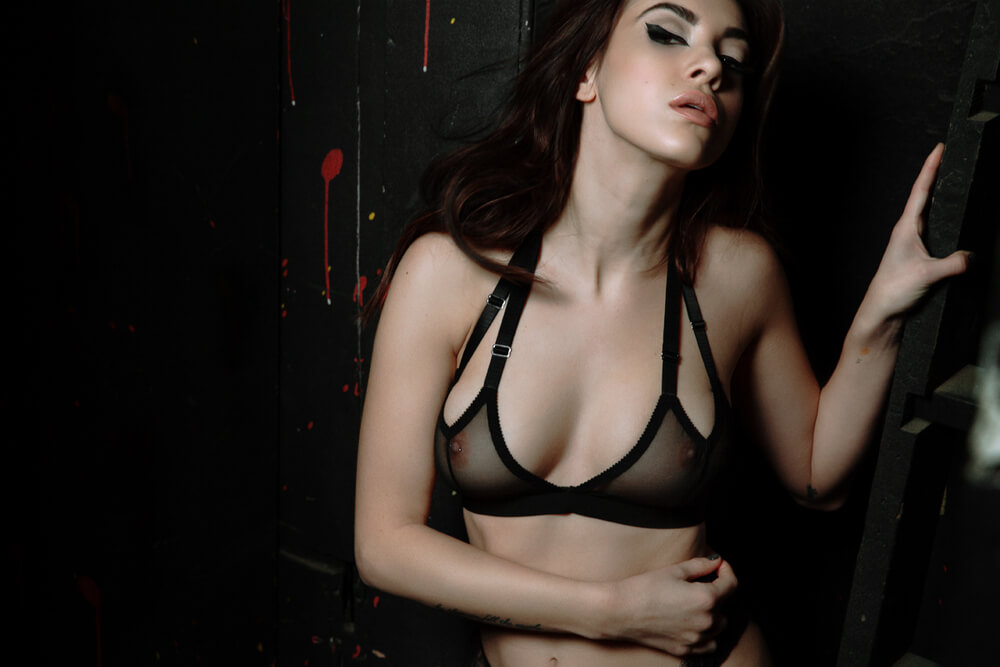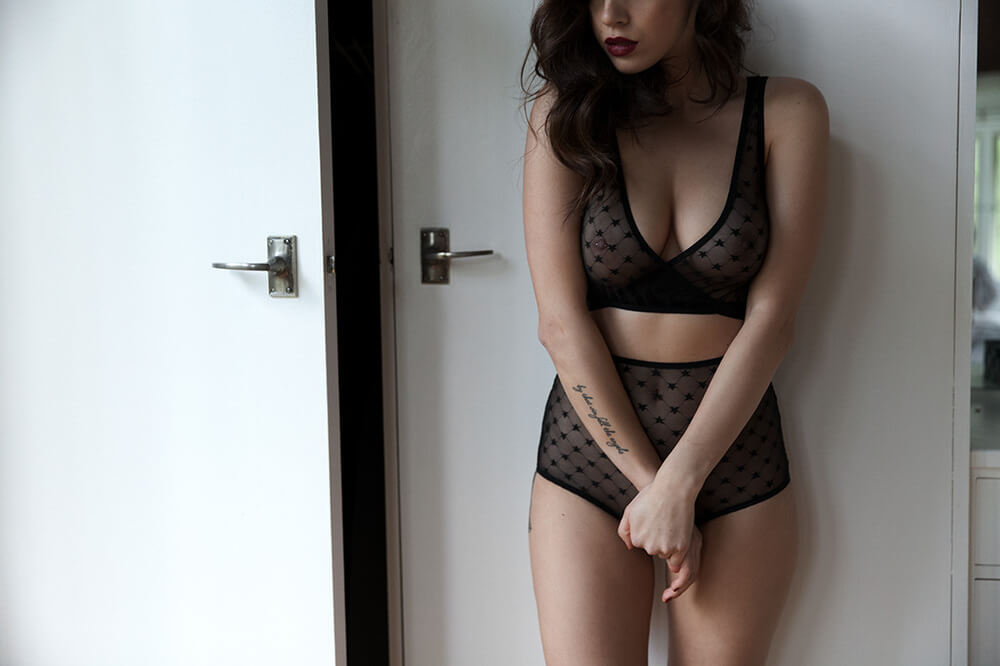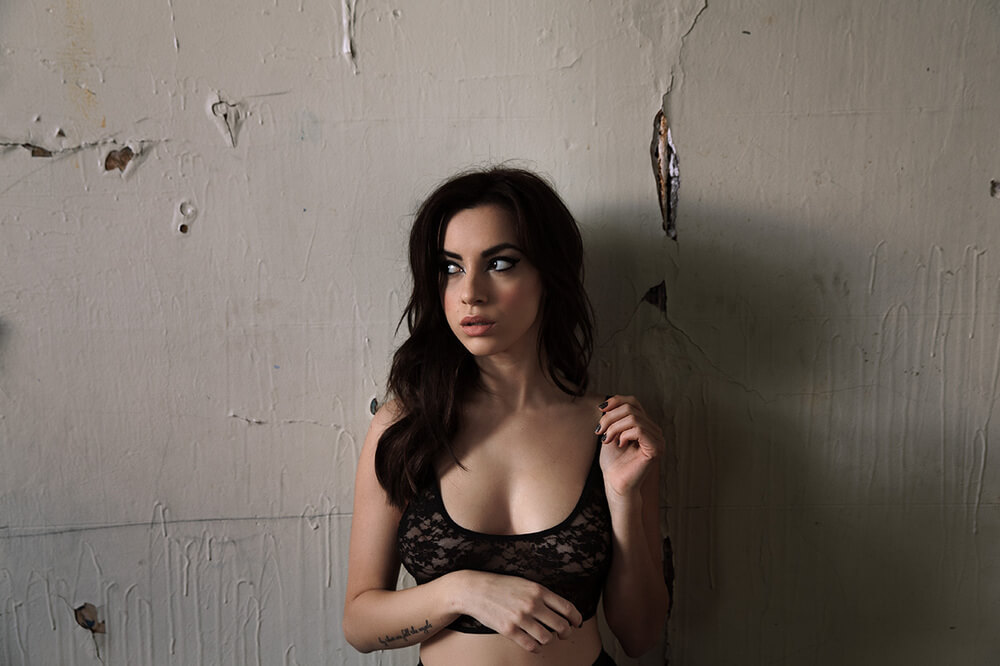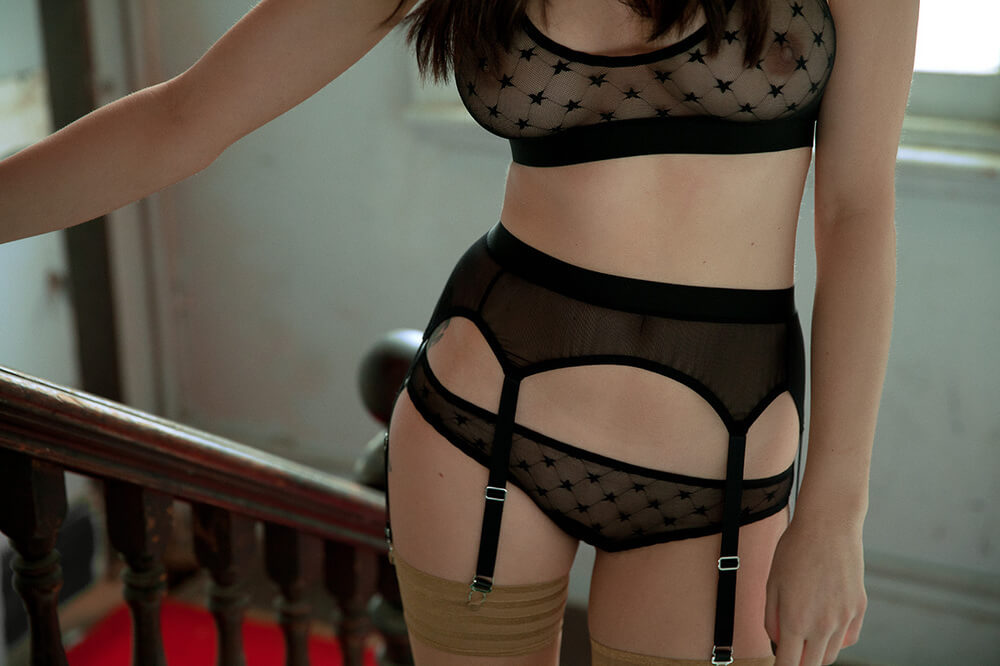 If you love Hopeless Lingerie, then you'll want to act quickly! Many of these styles are limited edition, with quantities of only 10-40 being produced. Each piece is handmade in Melbourne, Australia, so allow for 3-8 weeks for delivery.
What do you think of Hopeless Lingerie's newest collection? Are you a fan of the strappy lingerie aesthetic? Would you incorporate any of these pieces into your lingerie wardrobe?