Hopeless Lingerie A/W 2013 Mini-Collection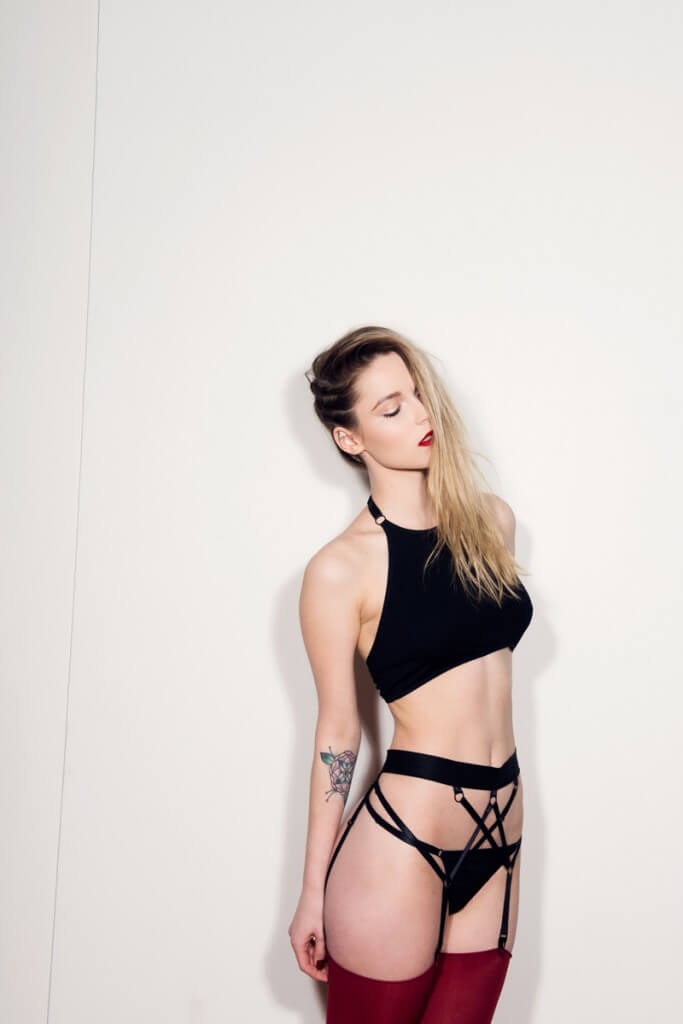 Yes, only two months after featuring Hopeless Lingerie's "As Above, So Below" collection, they're back with another mini-release! I don't usually do back-to-back posts like this on what a brand is doing, but I saw so many beautiful things that I really couldn't resist sharing them here. As I mentioned in my most recent post about Hopeless, I love how Gaby is constantly pushing herself. Her design... her aesthetic... it's always evolving. And just when I think she can't get any better, she does something to wow me all over again. In her own words, Gaby says the following about this mini-collection:
"I often find when I finish a collection that the ideas continue to flow, and rather than carry them through to the next campaign they often work as a mini collection, or stepping stone to my next big project. This was the reasoning behind this offering, which explores many of the same ideas from 'As Above So Below' --- the collection I released earlier this year. Many styles are extensions of my more popular pieces, using the same materials I have been relying on for the past few years. Even with the limitation of two fabrics and 4-5 trims, there are still so many shapes and styles I could come up with. I really enjoy working with these limitations and seeing how far I can push them. I am going to continue using bamboo, mesh, and a lot of black --- but definitely have some surprises in store for the next collection, the most exciting of which is the first Hopeless Lingerie underwire bra. Simultaneously the most exciting and terrifying event in Hopeless Lingerie history."
All pieces can be found at Hopeless Lingerie's BigCartel  or Etsy store. All pieces are handmade to order (which means they're available in custom sizing) and turnaround time is 3-6 weeks.
What are your thoughts on this mini-collection? Do you see any new favorites?