Lingerie of the Week: Anna Pardal Lady Paradise Bra Set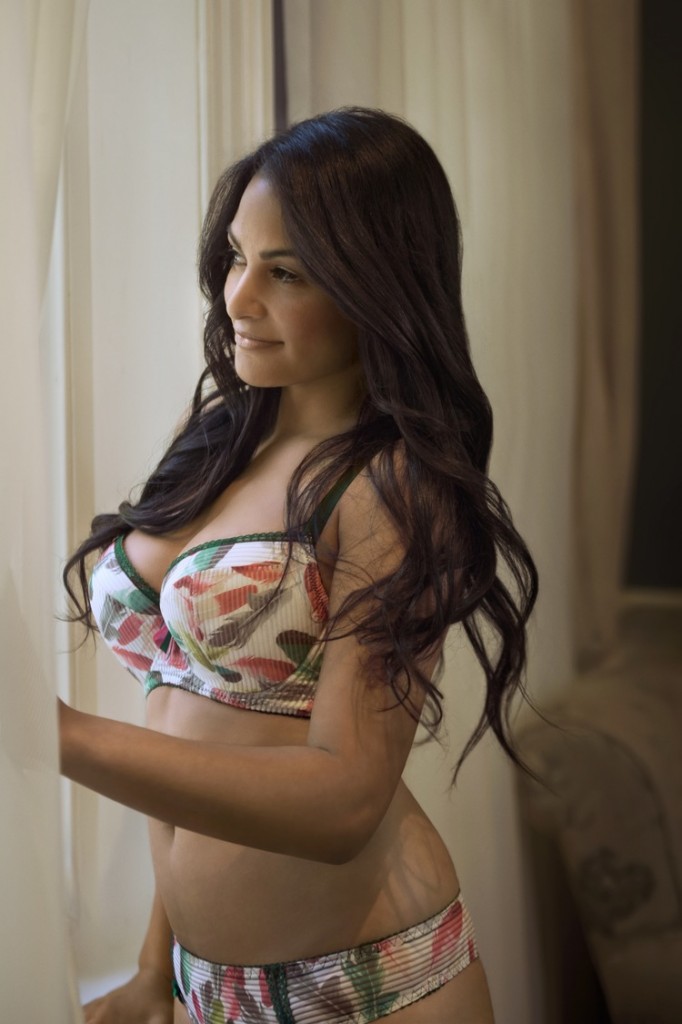 I won't lie... I still get excited every time I encounter a new lingerie designer. You never know when you'll run across the next big thing, so I see every email, every tweet, and every lookbook as the opportunity to make an industry-shattering discovery. And to be fair, most lingerie brands just aren't at that level. But every once in awhile, you run across a new designer that makes you go, "Ah yes. I think they've got it." Anna Pardal is one such designer.
While their goal is ambitious (bras in cup sizes A-K with custom sizing available free of charge), they're also backed by the bra powerhouse Comexim, which has built a powerful cult following in full bust bra circles. I honestly wonder if they're being too ambitious ($60 for a custom fit bra is exceptionally cheap), but that's neither here nor there for this article.
I like the "Lady Paradise" bra set shown here for a few reasons. The first is the print which, in case you can't see it quite clearly, consists of green, peach, and grey feathers on what's either a textured (ribbed) or striped background. While I love indie designers, I'm feeling a bit oversaturated on some of the more popular prints and designs right now. Everything's either polka dot, pastel, and floral or strappy, harnessy, and bondage-y. Don't get me wrong... I love a good polka dot and I dig a good strappy bra, but it's just so refreshing to see a new print for a change.
I also like the cut of this bra. Balconette silhouettes are incredibly versatile; they work for a wide range of cup sizes - both small and full. Finally, I love the panty options. There's a tap pant, a bikini, and a thong, so everyone's covered. Best of all, you can get a full set for $80 which, as I mentioned before, is a stellar price considering the custom fit option.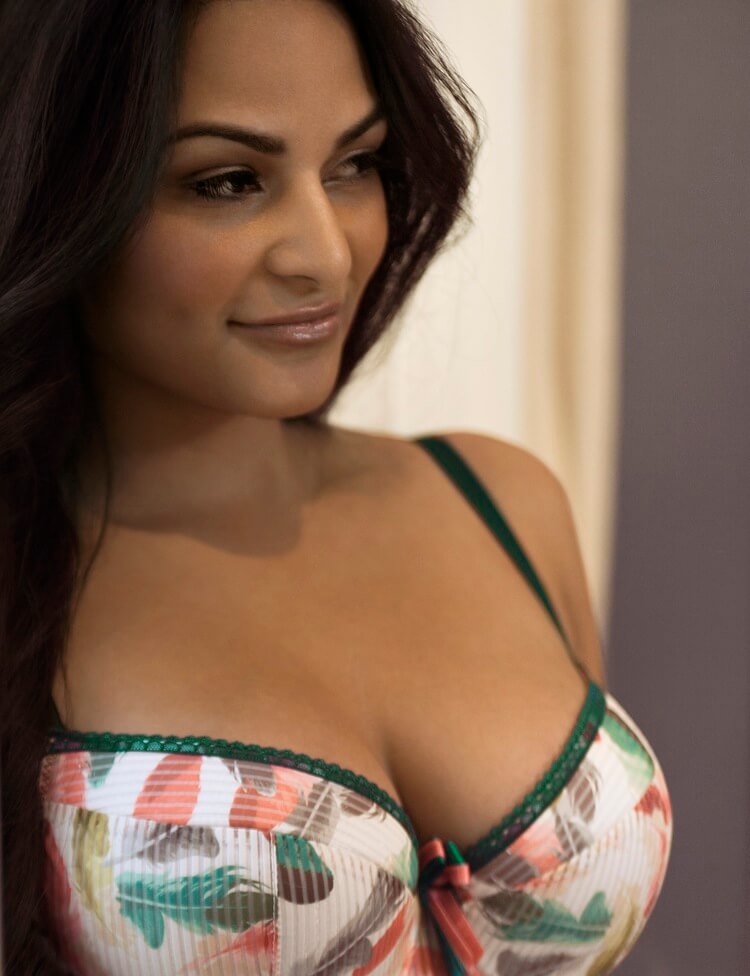 The Lady Paradise bra retails for $62.00. The tap pant and bikini retail for $18.00 while the thong retails for $16.00. The bra is available in A-HH cups and 28-46 bands (though not every cup/band configuration is available; check the website to verify they carry your size). Panties are available in sizes 1-6, but I don't know which dress sizes or measurements those correspond to as there's no panty sizing guide on the website.
Overall, I'm interested in seeing if Anna Pardal makes any headway in the lingerie industry. It's always good to have new players.
What do you think of the Lady Paradise bra set? Is this something you would own?