Miss Crofton S/S 2014
Editor's Note: NSFW images below.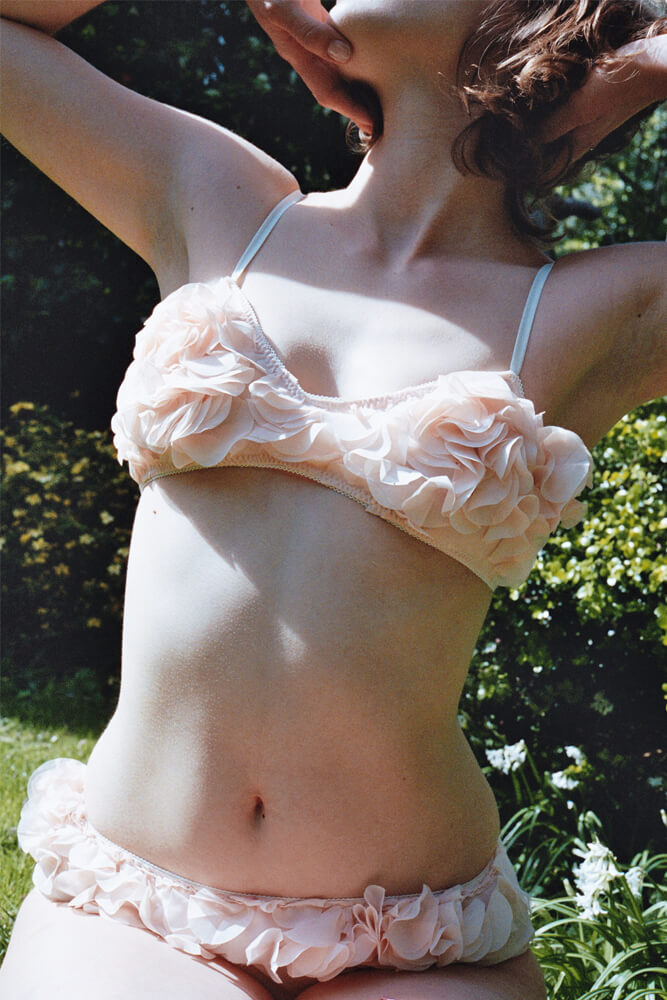 Miss Crofton has been on my "Ones to Watch" list for a few seasons now (we actually featured her 2013 collection here on TLA). Based in the UK, Miss Crofton focuses on uncomplicated shapes in beautiful fabrics, which really allows her textiles to shine. All items are handmade in London, England with the size range covering XS thru XL, fitting a maximum 16UK and 14US according to Miss Crofton's size chart. The bralettes, by their nature, don't look very supportive, though of course that's fine if you're okay with that lack of support.
As an aside, I always worry about the longevity of independent designers. Not so much because of their products (I firmly believe more choices = more better), but because there are so many brands now... and more brands means more "noise." It is increasingly difficult for indie designers to stand out, to gain that crucial visibility --- particularly if they're lacking the support of a PR team or the ability to finance an ad strategy. It's a bit of a relief when I see an indie designer return for another season because it means they've made it another year, and I so want as many brands as possible to succeed.
What do you think of the new range? Would you wear any of these pieces? Are there any standout favorites for you?