Michi Activewear and Swimwear S/S 2014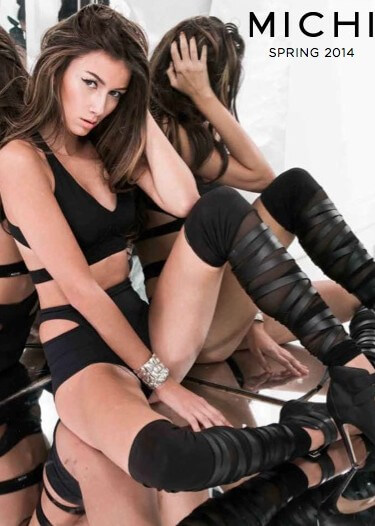 Michi is an exciting activewear and swimwear label that incorporates high fashion elements with performance features. Provocative and head-turning, Michi is both edgy and thoroughly feminine. Their S/S 2014 collection is inspired by 1960s Bond girls --- strong women with a sense of adventure who are heroines in their own lives.
Designed to bridge the gap between glamorous lingerie and utilitarian athletic wear, Michi's innovative line includes sports bras, tops, leggings, and swimwear that feature intriguing cut-outs and inserts. This cohesive collection is meant to mix, match, and layer to expose intricate details.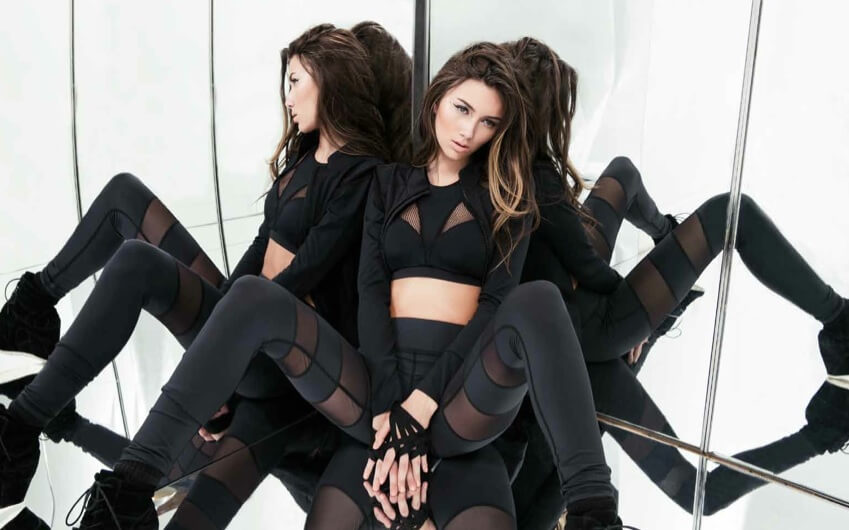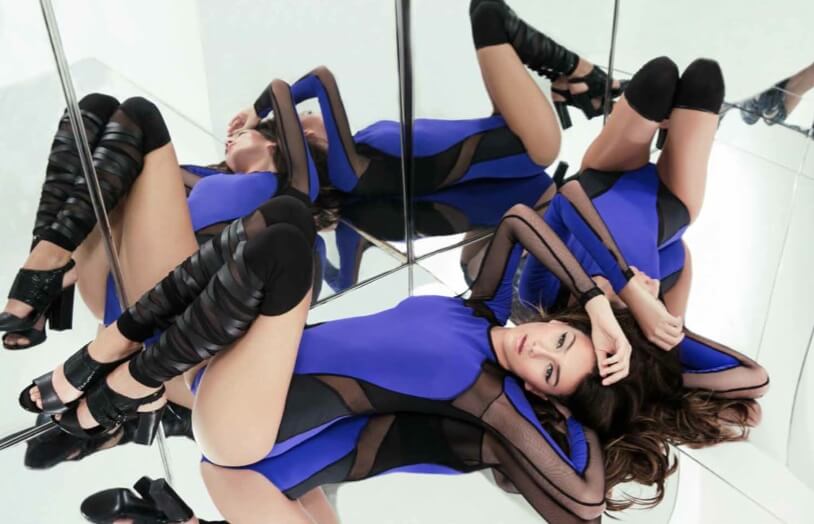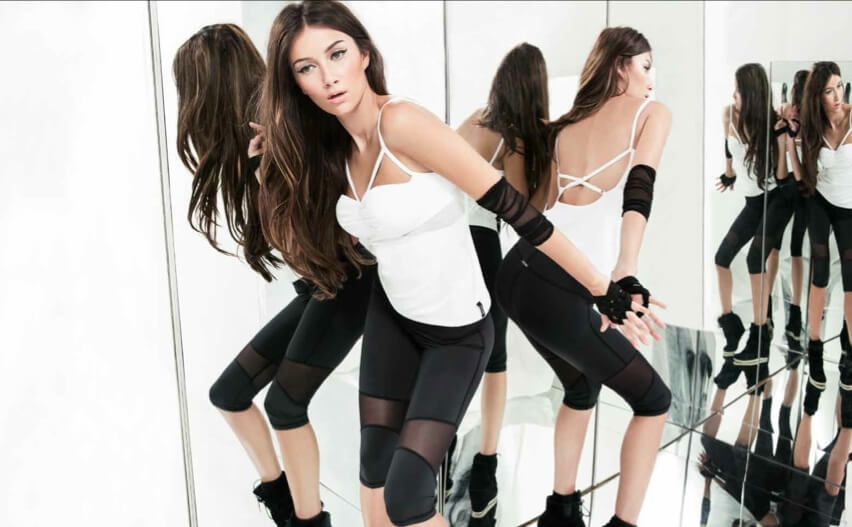 These are pieces meant to inspire and flaunt confidence. Lingerie-inspired elements such harness strapping, banded cut-outs, color blocking, and a liberal use of mesh (both fishnet and and super-fine sheers) keep the line sleekly seductive.
The 2014 collection introduces swimwear that incorporates sheer inserts. Mesh inserts not only play a sexy game of reveal and conceal, they are meant to take the wearer from adrenaline-fueled watersports to glamorous sunbathing.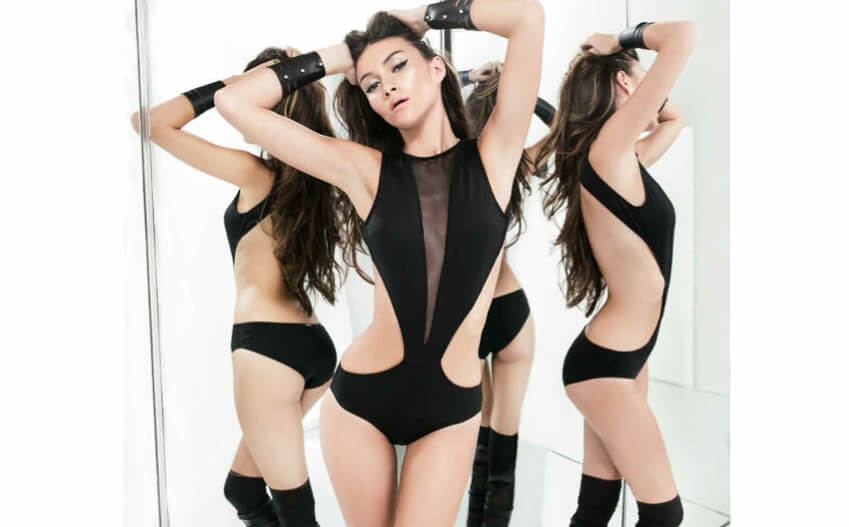 Designed and manufactured in Toronto, Canada, Michi utilizes luxurious cutting-edge fabrics with high-performance finishes, such as super-soft Italian cotton jersey and four-way stretch Swiss nylon lycra. Exceptional quality and impeccable fit make Michi garments comfortable, breathable, durable, and stylish.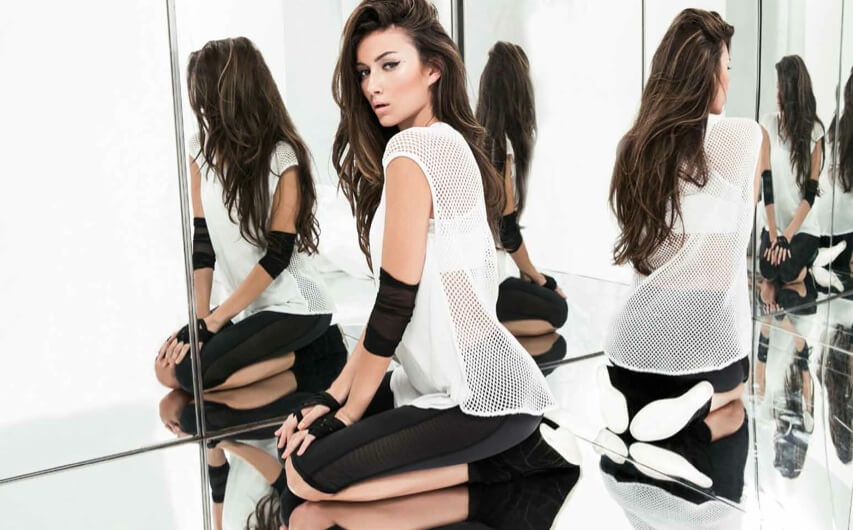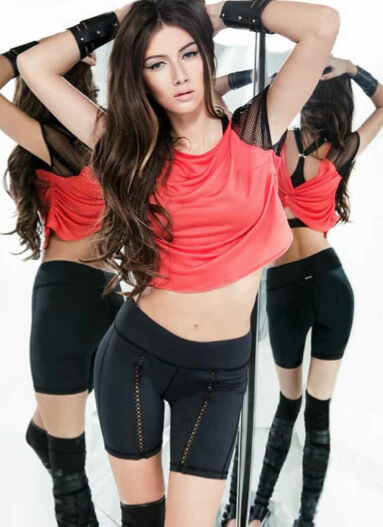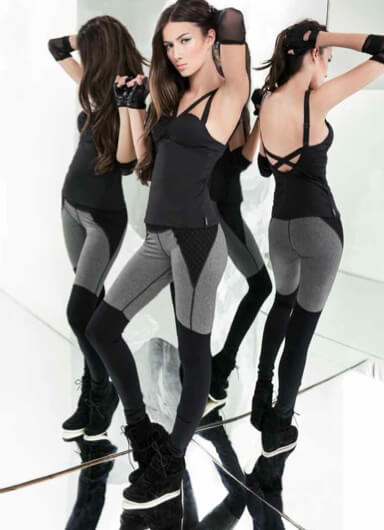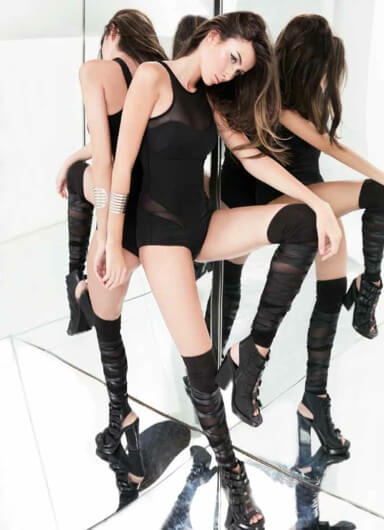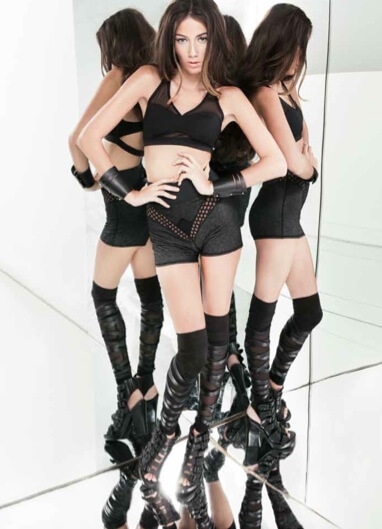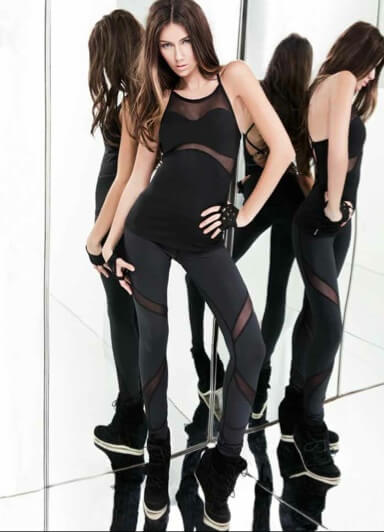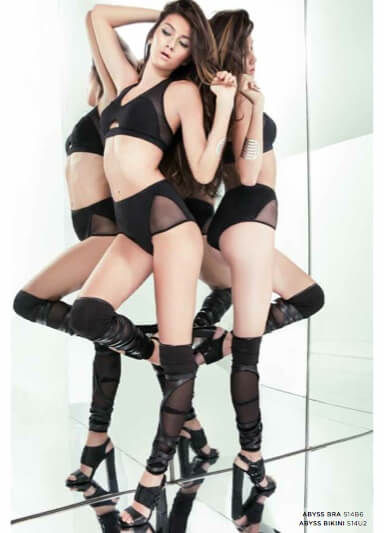 What do you think of Michi's fashion-forward collection of activewear? See any pieces you'd want to own? Do you enjoy wearing activewear outside of the gym?