More Pinup Photos from Old School Pinups (and a Quick Video About How to Fasten Your Garters!)
Disclosure: This blog post contains affiliate links. For a full list of our affiliate partners, please see the righthand sidebar of the blog.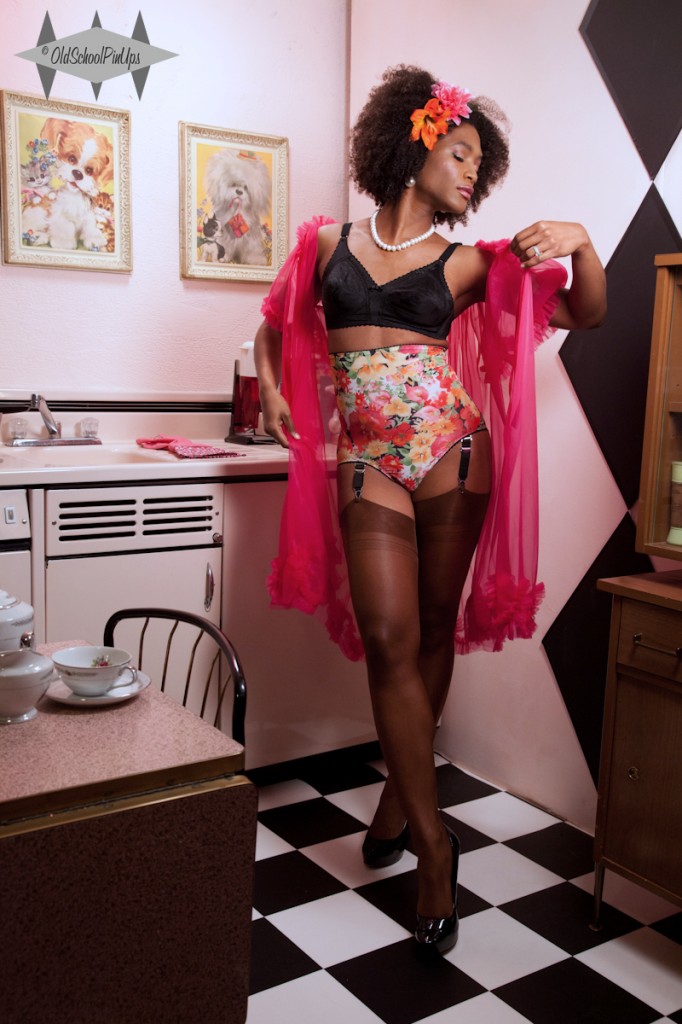 Here's another batch of photos from my recent shoot with Old School Pinups (you can see the first set here). These were fun because I actually styled and put together an outfit... as opposed to wearing a pre-made set. The panty girdle is by Kiss Me Deadly (and is completely unlike anything I own, but I love it!), the bra is Gelmart via The Loved One (and only costs $24!!!!), the peignoir is Dottie's Delights via Faire Frou Frou, and the stockings are Eleganti Manhattan Heels via StockingsHQ (I've dreamed of owning Manhattan Heels).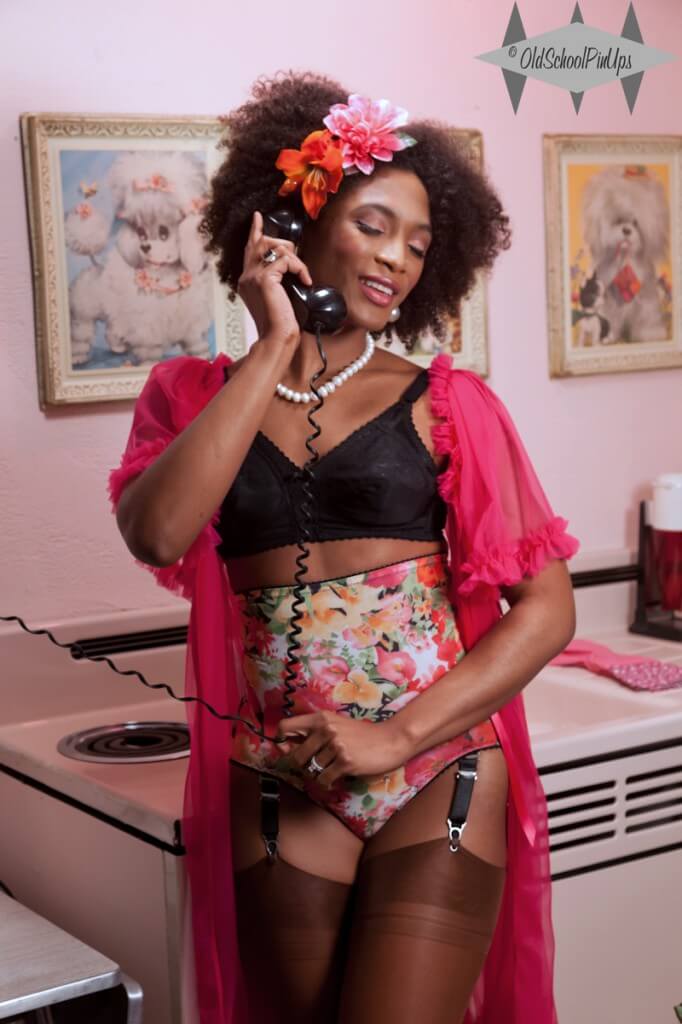 Though I've done a few shoots now (always for fun, never pay), it still feels weird seeing myself in pictures. I think part of that is because the traditional pinup aesthetic (which I find visually appealing) is a bit of antithesis to how I see myself... and to what my body lends itself to. I always feel like a dork being wide-eyed and coy and pretending to blush. It doesn't fit my own self-perception... nor is it conducive to how I carry myself.
I prefer a more powerful, assertive pinup (which is likely why I enjoy Kiss Me Deadly's photos so much), yet I also feel a bit strange trying to be more assertive since the traditional pinup aesthetic is very much based in passivity, softness, and a distinct lack of aggression. It's an interesting push-pull there. And, let's face it, it's compounded by my natural hair (no sultry, flowing locks here) and visible scars (which I insist that photographers keep in my photos now). None of this has much to do with the photoshoot I suppose... it was just on my mind while I was loading up the images.
Anyway...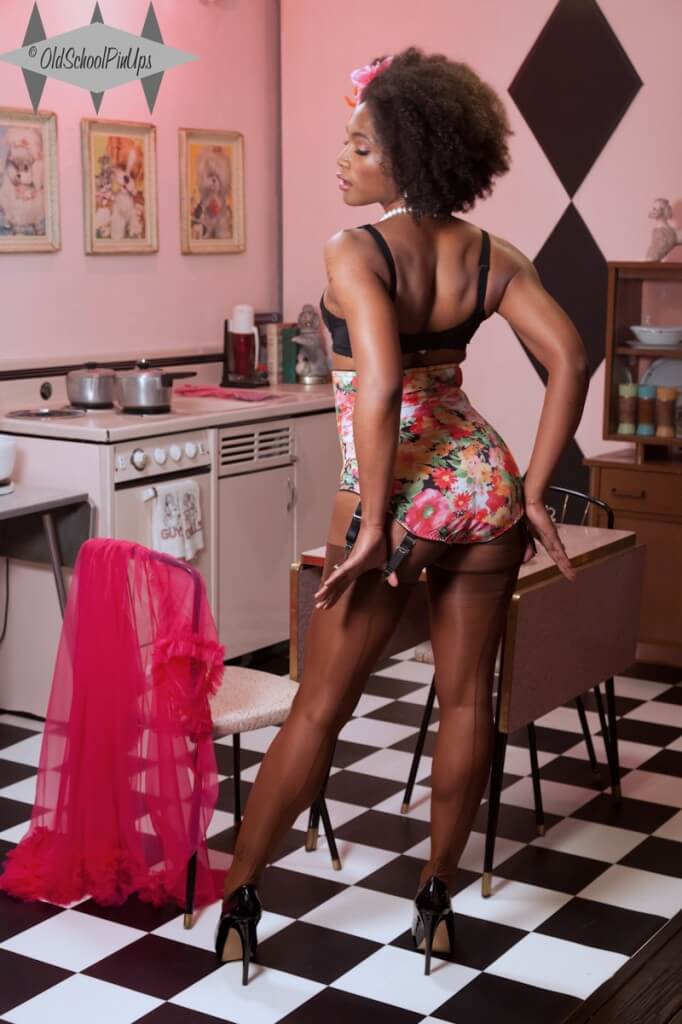 While at Old School Pinups, I also shot a quick video about hooking your stockings to your garters. It's really short (like less than two minutes) and super informal/unstaged, but if you're wanting bit of advice about the whole garter grip thing, I hope it helps. Since video is something I'm wanting to make a larger part of TLA, if you like this format, we might film a few more. As always, I hope you like it, and thanks for viewing my photos!