Lingerie of the Week: Julie Kennedy Limited Edition Lace Bralette & Panties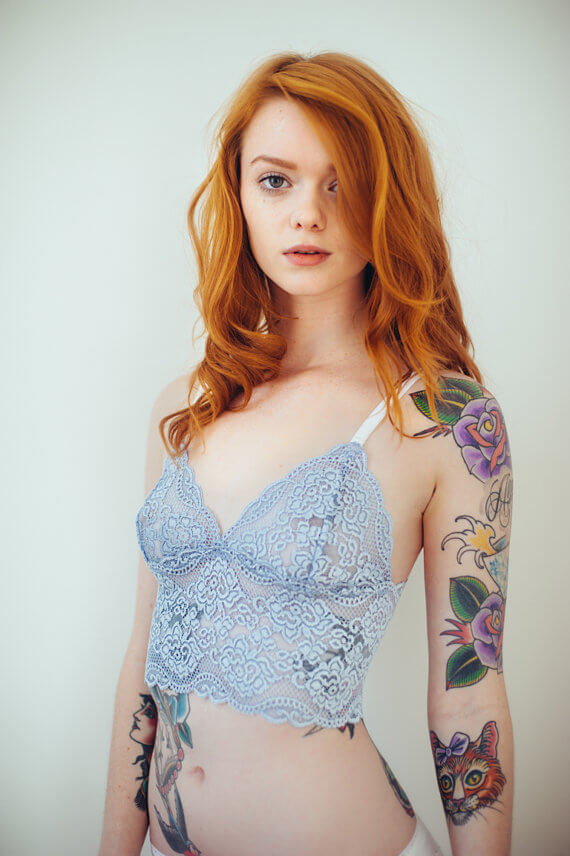 I've had my eye on today's featured set for a few weeks now. And look! It's not black! Julie Kennedy is a newer lingerie designer who's also a model. Based out of Scotland, she's developing a name for herself based on these simple, understated yet incredibly pretty lace bra and panty sets.
In my day-to-day life, I'm a big fan of bralettes. One of the perks of working from home is working in comfy clothes, and I'd probably pair this set with a nice pair of lounge pants and my fleeciest hoody. This is the kind of lingerie that's pretty enough to be seen, it's true, but that also works just as well as something private and personal for yourself (which is really what we're all about here at TLA... you buying stuff you like for you).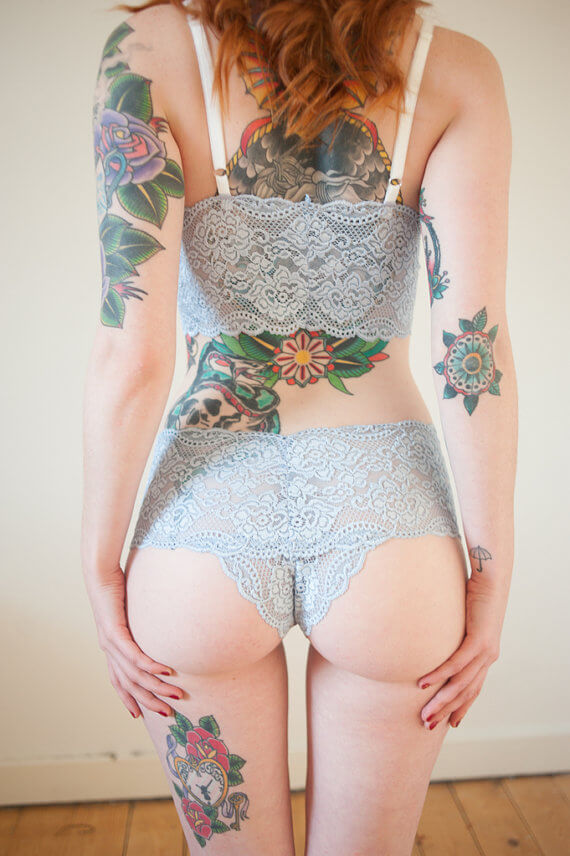 Julie Kennedy has made a wide variety of these bra sets in a equally wide range of colors over the last 18 months or so (my favorite is the emerald green which you can find at this listing), and she's currently getting ready to launch her own website. For now though, you can keep up with her work at Etsy, Tumblr, Twitter, and Instagram.
The pieces shown here are handmade to order with limited edition (which means it will sell out, likely sooner than later). The bra retails for $47.26 and the knicker is $30.93 ($78.13 for the set). While bralettes aren't the most supportive of undergarments (that's not a flaw... it's what they are), according to the designer, the large bralette is suitable for sizes up to a 36DD.
What do you think of this week's Lingerie of the Week? Are you a fan of soft stretch lace as a lingerie material too?