Fräulein Kink Spring/Summer 2014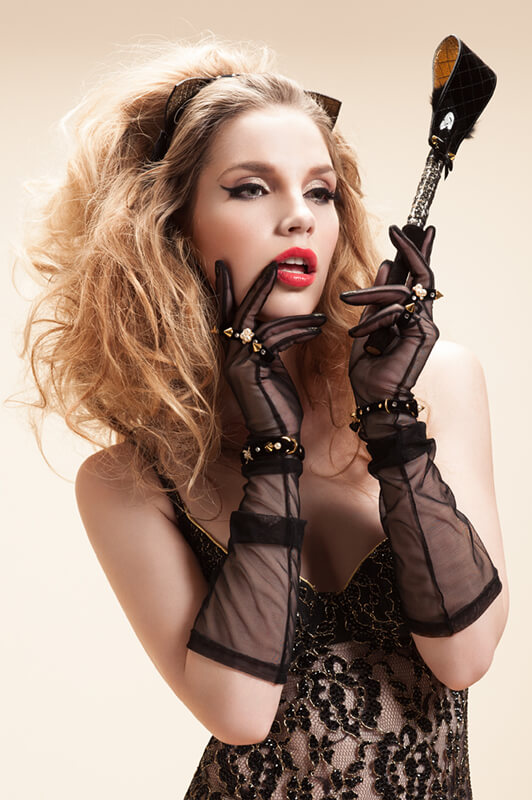 I don't usually post lingerie accessories here on TLA. I'm a bit of a stickler that way. All lingerie all the time is my motto. But then I stumbled across these new photos from Fraulein Kink, and I fell so hard for them that I had to share them to The Lingerie Addict. Had to. I'm talking massive compulsion here.
Fraulein Kink (our pick for one of the best lingerie brands of 2012) is known for their erotic accessories. Described as the "perfect blend of sex and fashion," they're stocked in major boutiques like Secrets from Your Sister, Pleasurements, Lily Blossom, Coco de Mer, Faire Frou Frou, and Journelle. And while the bondage trend is a big deal right now, make no mistake... this is not cheap, disposable junk. Instead, Fraulein Kink's specializes in luxury accessories, handmade to order at a connoisseur's price point.
I also like these because many of the items are size-independent. Size is, understandably, a big issue in lingerie; it's a bit harder to muddle your way through than in, say, outerwear. However, a blindfold fits everyone. So does a gag. And a crop. I'm slightly obsessed with those tulle glove handcuffs, but since they're an item sizing is relevant for, I'm a bit reluctant to order. Oh! And just in case it's relevant to you, Fraulein Kink's "kinkier" items (the handcuffs, the crop, etc.) are strong enough for real play. It says so on the website. As with Fraulein Kink's previous lookbook photos, these are also impeccably styled. It would be so easy for these items to feel a bit "off." Instead, they come across just right.
What do you think of Fraulein Kink's latest collection? Are you a fan of lingerie accessories?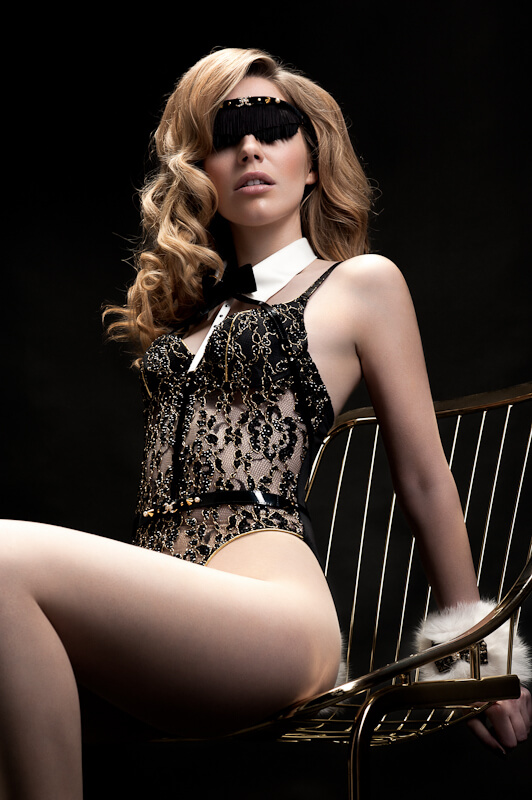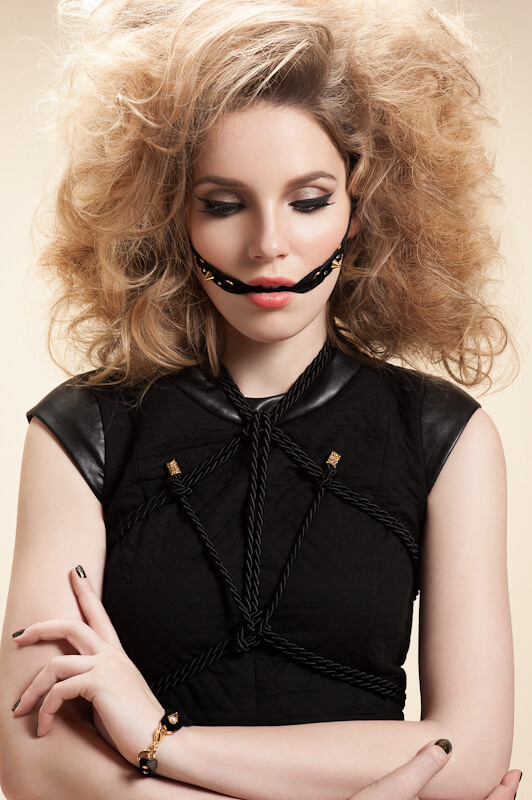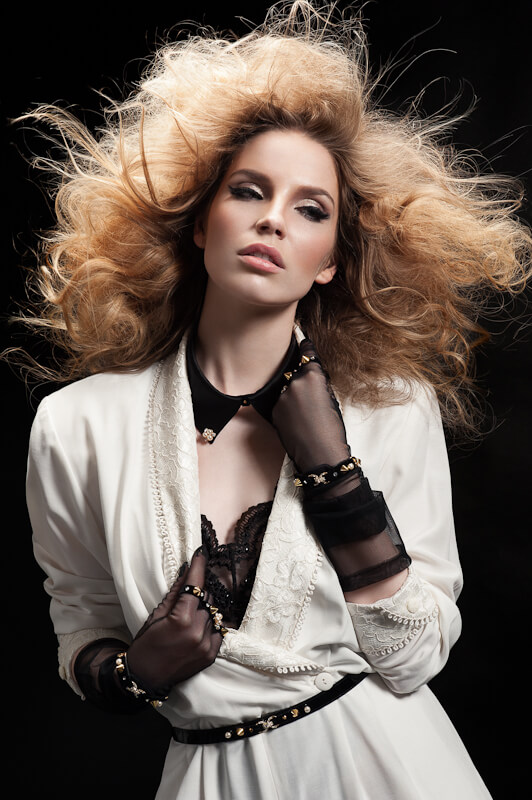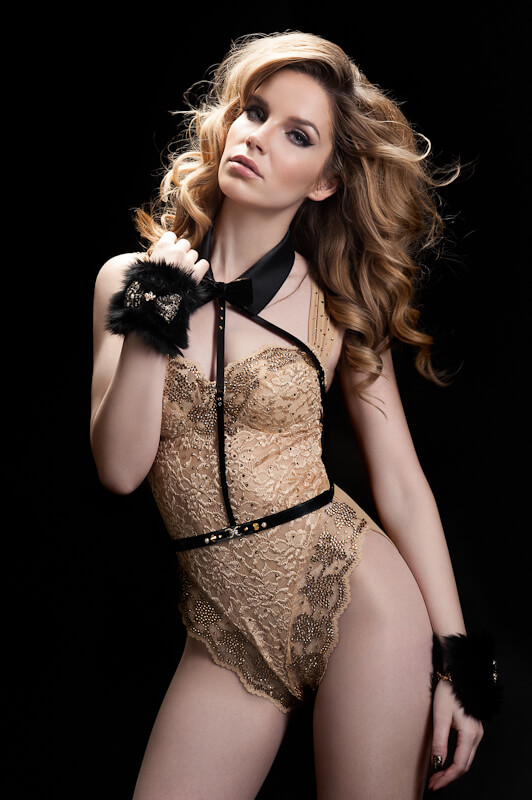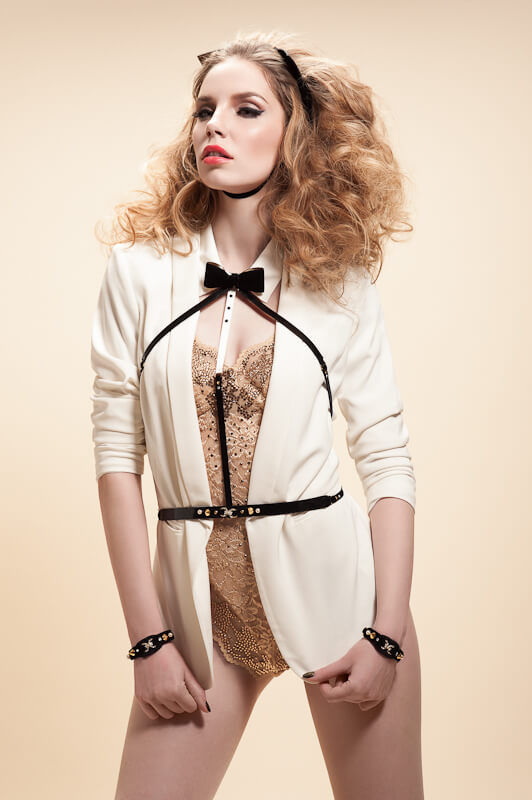 Save