'Late at Night I Dream of You': My Favorite Look from NYC SexTrash F/W 2014
Warning: Article below is NSFW.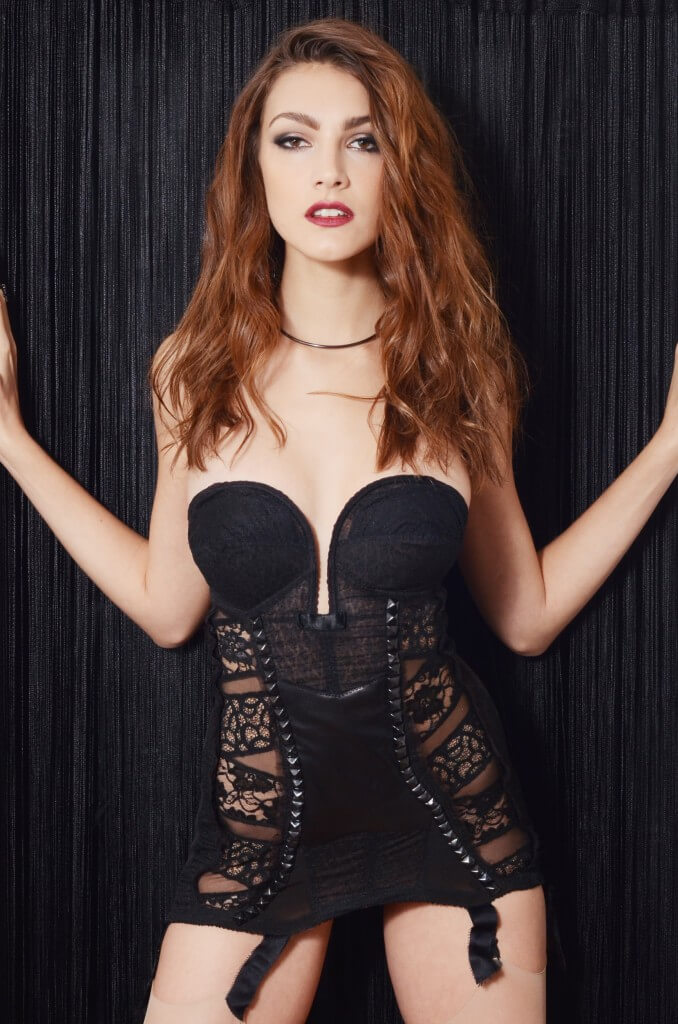 Let me be clear... the look above is not my favorite.
Oh, it's my definitely second favorite from NYC SexTrash's upcoming 'Sully' collection, but the dreams I'm alluding to in the title for today's blog post don't refer to this piece. I do love it (overwires + corselette + lace + mesh = Oh yes!), but the item I really, really, really love is below.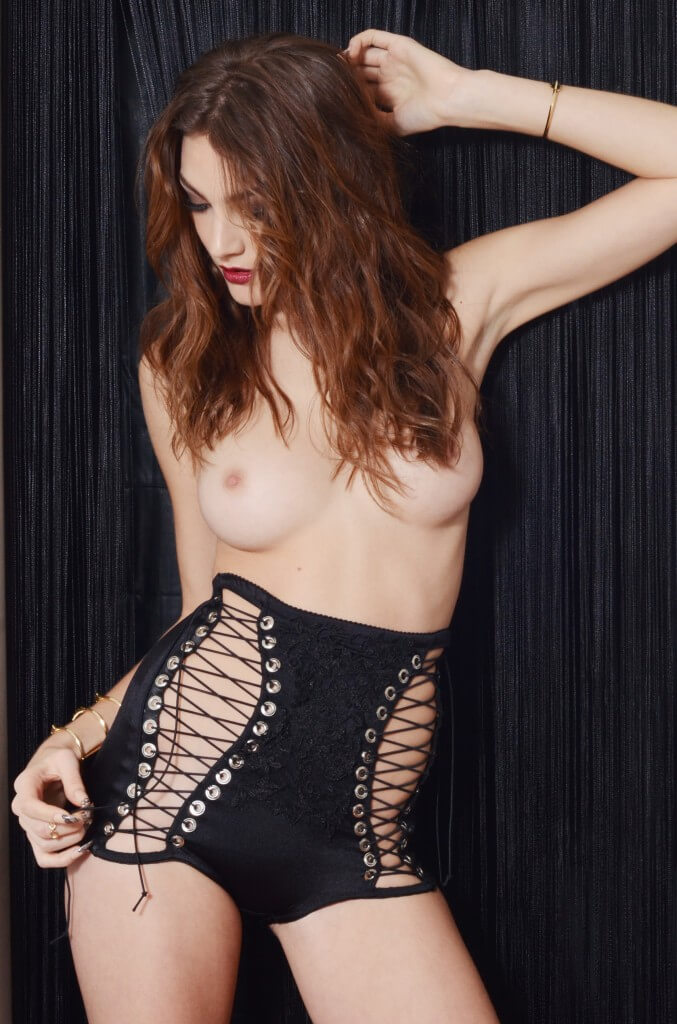 I don't know if I can really describe why these lace-up knickers have affected me so deeply. It's a very visceral reaction; all I know is that way deep down, I must have these panties.
I think one reason I like them is because they're so unapologetically sexy. Kinky, even. Erotic. Risqué. There's no coyness happening here. Or cuteness, for that matter. Instead, there's a definite, almost bondage-like edge (but without the very nearly overused strappy/harness details I'm seeing in other bondage-inspired designs).
These knickers remind me of something you'd see in an old Bettie Page/Irving Klaw movie... or in a vintage John Willie illustration. They're completely fantastical --- looking like they'd not only require a bit of effort to get into, but also quite a bit of energy to get out of. I almost think of it like a witty play on Victorian costuming for the 21st century. The hint of skin, the provocative corset-style lacing, the deceptively full cut of the briefs... there's a lot going on here, a lot of influences at play. And that's my favorite kind of lingerie.
What do you think of these two looks from NYC SexTrash?  Do you remember our feature on them from last year? And is anyone else struck senseless by those corsetted knickers?