NYC Sex Trash A/W 2013
Note: The following post contains nudity.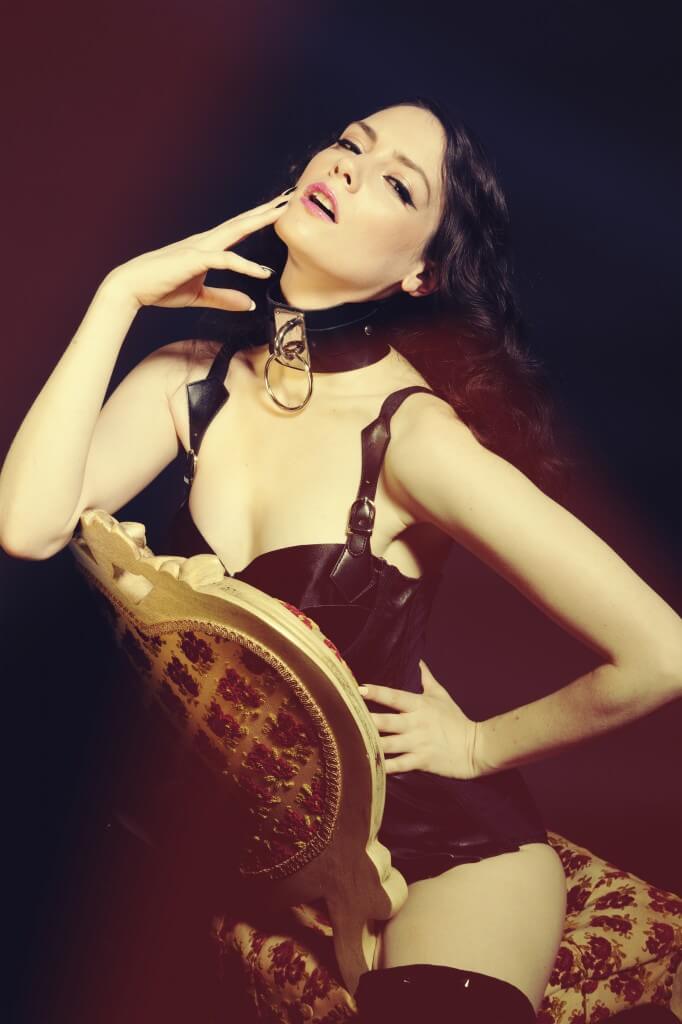 Full disclosure: I am really excited about this label. There's a bumper crop of awesome creativity coming out of NYC right now, and NYC Sex Trash is the latest new designer to ping TLA's radar. I first saw Stephanie Paterek's work on Instagram weeks ago, and I practically begged her to send me a lookbook of the full collection. So much of what the mainstream lingerie industry is doing right now is a bit... twee. It's cute and it's pretty (I have nothing against pastels and lace, after all), but it can feel... repetitive. A bit same old, same old. Just easy and rote and automatic. I love that NYC Sex Trash is dark and kinky and fierce and sexy and independent and modern. We need more scary, kickass lingerie with studs and belts and straps. I like this, and I definitely want to see more.
NYC Sex Trash retails for $80 to $350. The line is sold in NYC, Paris, London, and Japan and was recently featured in Britney Spears' "Work Bitch" music video as well as Lady Gaga's 'Born This Way" video. You can follow the label on Facebook, Twitter, Tumblr, and Instagram.