An Update on Adore Me Lingerie, Part 2b: Even More Thoughts on the New Collection
Editor's Note: This article is a follow-up on our review of Adore Me Lingerie from 2013. For Part 1 of this new series, please click here. For the first part of this interview with TLA columnists Krista and Laura, please click here.

Disclosure: Adore Me flew me to New York to view their new collections. All opinions are my own.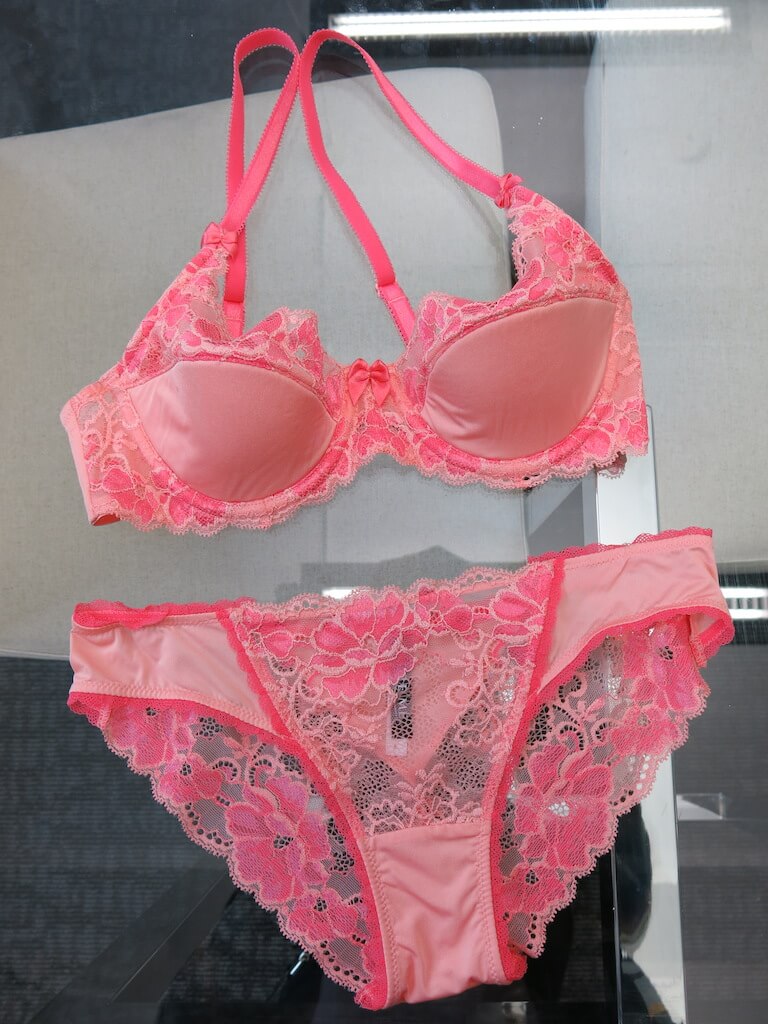 Cora: Though we've only covered the positives of Adore Me's new designs until now, we'd be completely remiss if we didn't consider the negatives. What reservations do you have about the new line? Any pain points or things that didn't quite "add up" to you? I can't say that I noticed any glaring "red flags" while there, but I'm really interested in what your impressions were. My biggest concern now is that there is still a *ton* of product on the website from other companies, and I'm wondering when that transition to only Adore Me's own products will be complete.

Laura: Private label is a giant business in many retail sectors and it generally benefits all parties, the manufacturer (who can wholesale products in high volume without spending marketing dollars to promote their brand), the retailer (who can build a brand and offer goods without spending R&D resources; they can leave that to the experts) and consumers (who get a wide selection of goods, manufactured by specialists, at good prices). So in my mind private label is not necessarily a bad thing or something to wish away.
In the case of Adore Me, it seems like a smart business move to phase in their own label and test the waters while still offering other goods as private label. They couldn't possibly launch enough new product to make up for all their current private label sales at once --- it would be risky financially and would open them to production vulnerabilities. If consumers are already buying and loving private label goods, to me that seems to say Adore Me has been doing something right, and that noone is being hurt in the deal. Plus a lot of stores sell both private label and other brands (Macy's, Costco, CVS, to name a few), so coexistence has precedent.
I wouldn't say I have reservations, but that I am looking forward to seeing where the product assortment grows in the future. I appreciate the tight aesthetic and collection focus of the first range, and am interested in how Adore Me will grow their offerings and create different simultaneous collections. One aesthetic will necessarily not appeal to all customer tastes, so as Adore Me grows and continues to devote more resources to design, they can start to address how to offer collections with varied handwriting or uses to their customer. Since they have the retail "square footage" to offer as many items as they can sell (not being hampered by scale limitations of brick and mortar shops), I imagine they might start to differentiate product and offer more categories.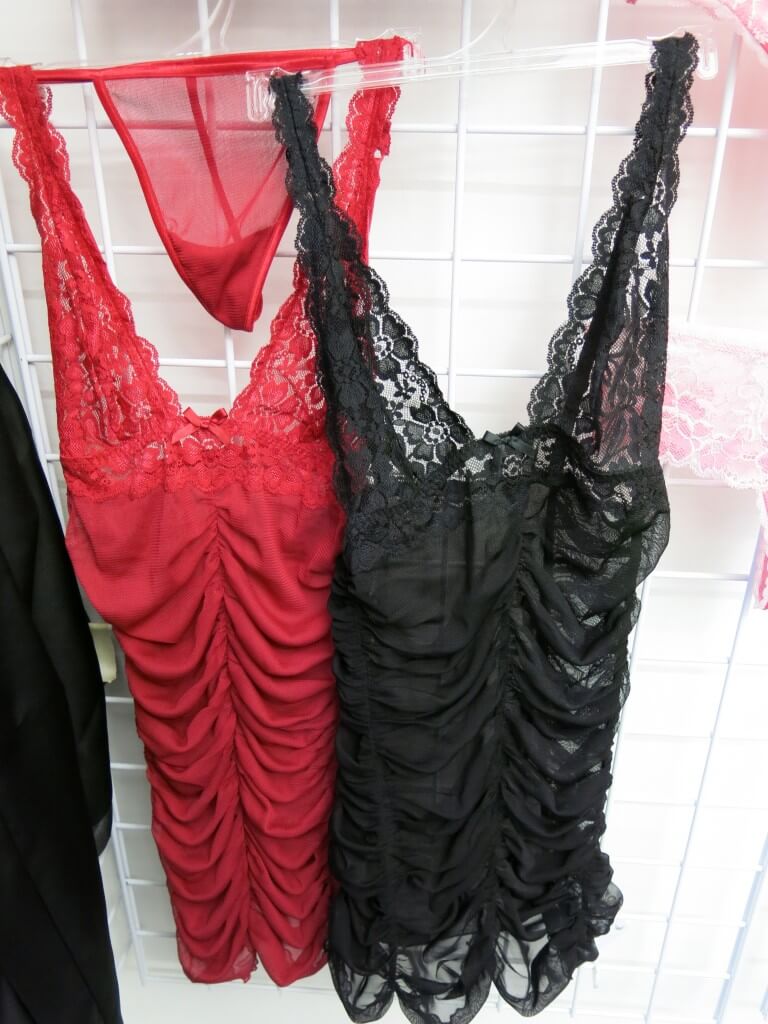 Krista: I don't know that it is so much a reservation as a curiosity. I would love to see the styles on models to get a better feel for the fit. I am also curious about the quick turnover of collections in the different colorways. I'd love to see how the consumers respond. Are they repeat customers?
Prior to the meeting, I would have been concerned about what we saw as the relabeling, but after talking about the team and hearing the approach, it made more sense. They explained how they outsource manufacturing of the plus sized range to a more expert third-party specialist. This allows Adore Me to capitalize upon that company's ability to do plus size well.
Cora: Speaking of plus sizes, what are your thoughts on the company's extended sizing (both plus size and full bust) and their plans to increase the size range even further in coming years/seasons?
Krista: Ding, ding, ding! We know I am biased toward this. I was surprised that the current range accommodates such a wide range and I appreciate their commitment to accommodating a wide range of women's bodies. I know that isn't easy. As we discussed, full bust sizes are harder to make. Those bras require a more complex kind of construction to fit well. It's encouraging that this is a priority for Adore Me. I keep using this word, but I think it sums up the brand for me --- accessible. I'd add inclusive as well. Why shouldn't full bust or plus sized women have access to something pretty and affordable? I also see this as a way Adore Me can outpace rival Victoria's Secret as we know one of my biggest complaints with them is the narrow range of sizes given they are the most well known American brand.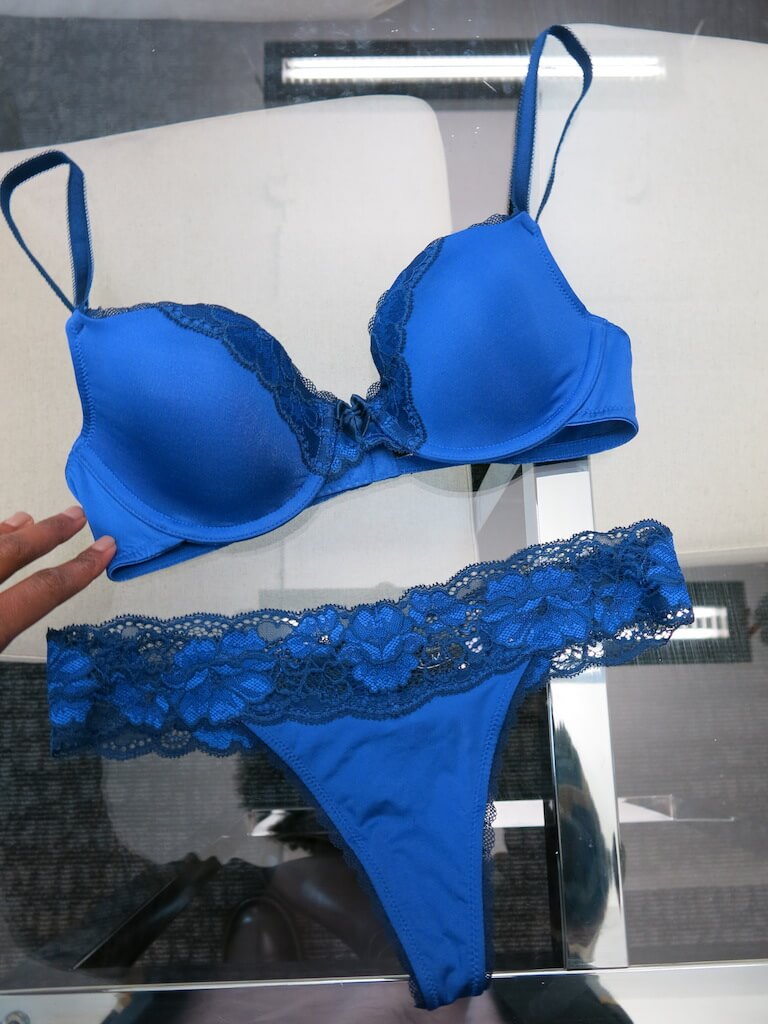 Cora: Right, right. I was really impressed with how similar the design of their plus size and full bust items were to their core sizes range. It wasn't a completely different bra, and it wasn't ugly. I think it's a great move to offer such "like" styles to a wide range of consumers.
Krista: It is a catch-22 that I recognize with accommodating full bust styles. It's a chicken-and-egg situation. A supply and demand situation. Which comes first? Part of the reason it is so difficult to find those full bust sizes is the ability for a business owner (brand or store) to move that product. There are proportionately less women in those sizes so from a financial standpoint, it isn't as effective to stock many of those sizes. However, on the other hand, is it that there are fewer women in those sizes or are they just not measured accurately and SHOULD be in those sizes, but make do with other sizes?
Beyond that, the construction is just more difficult as the volume of the cup grows, but not the band. It isn't as easy to grade, or make a pattern larger, and retain a flattering shape (see this post by The Lingerie Lesbian for more details on this complexity from a design perspective). It would also be necessary to have fit models in these sizes as well and they are just not as easy to find. So knowing that tension between business practices and inclusivity, it really is inspiring that Adore me wants to prioritize these varied size ranges in their collections.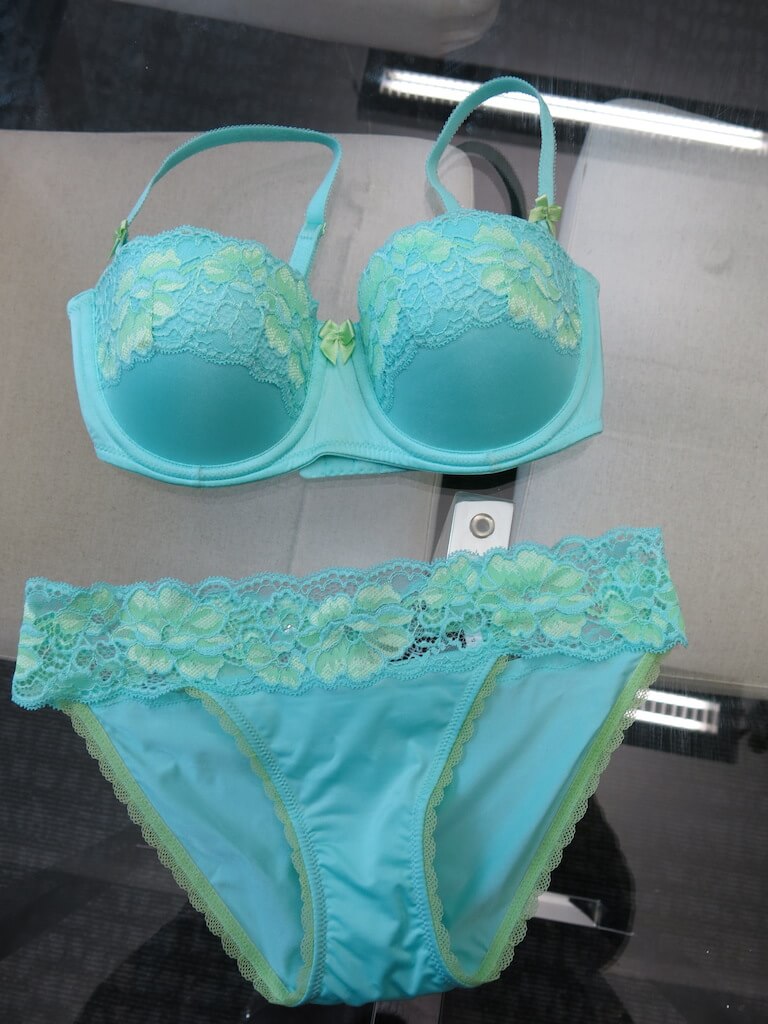 Cora: Expanding on the style question, of all the bra and panty styles we saw, what was your favorite?
Laura: I was most excited about the fashion sleepwear! There was a cute black mesh babydoll with a center front deep V that looked like something that belongs in my lingerie drawer.
Krista: Do I have to choose just one? If I must, my favorite has to be the cobalt blue set. As we noted in the meeting, it matched my purse! I like brights so I appreciated the use of a popular bold color. It felt the most on-trend.
Cora: My favorite was the coral, but I also liked the sky blue, purple, and white lace. Honestly, I just really dig this lace in general.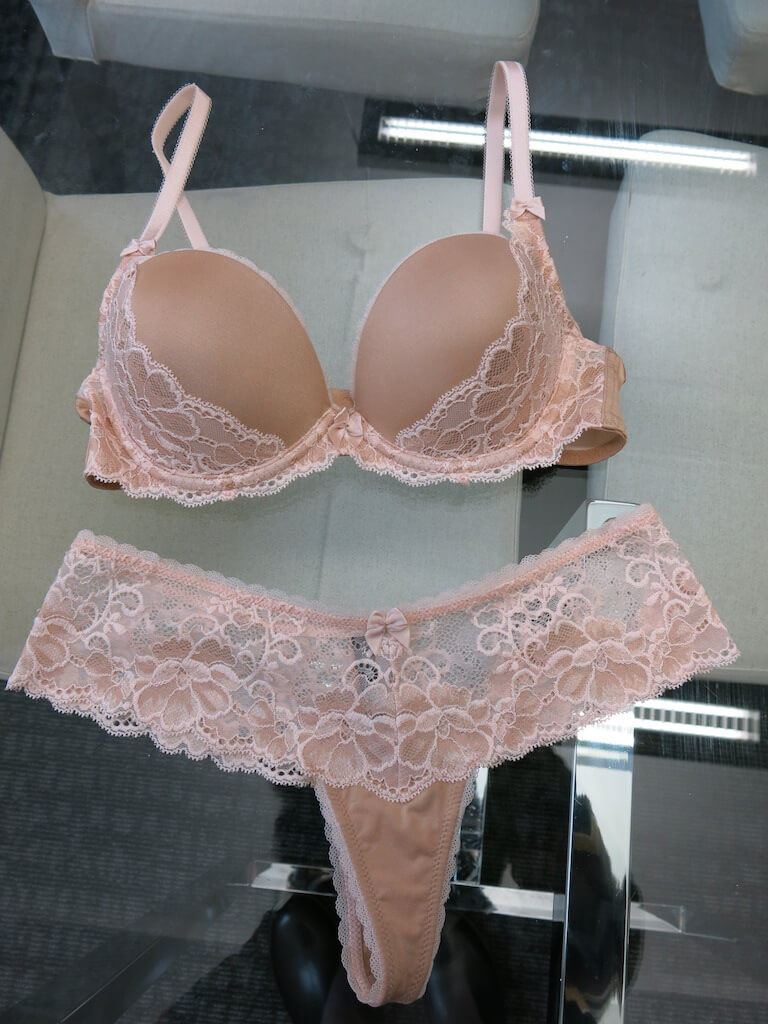 Cora: We also had the opportunity to preview some new additions to Adore Me's business model while we were there, like sportswear, loungewear, holiday, and swim. Though we couldn't take photographs, did anything from those new categories stand out to you? What were your impressions?
Krista: Yes! Swim! I'm a beach girl so swim always catches my eye. I thought the styles were very chic and very much liked the cover ups as well. That's where I saw more of a fashion look. Also, using the customer crowd sourcing to collect feedback on the styles was genius. What a great way to engage your customer. Increases their likelihood to buy.
One other interesting idea we heard about was the option for a more high end line. That was intriguing. It would be a similar set up, but at a slightly higher price point to accommodate the consumers who still want something affordable, but more designer. Competing with a La Perla as a comparison. I think this is a very smart business strategy. I do think some of their original consumers will "get hooked" and begin to develop a deeper interest in lingerie and want something beyond their "basics." I would be interested to see how the aesthetic of that collection would play out. As I mentioned before, that's really important to me and for my personal collection, I look for very inventive styles and silhouettes.
At a higher price point, Adore Me may be able to achieve that with flexibility to invest in more intricate laces or more time intensive detailing which all add up to an increased cost. As we discussed, it isn't easy to understand why similar-looking bras could cost dramatically different prices.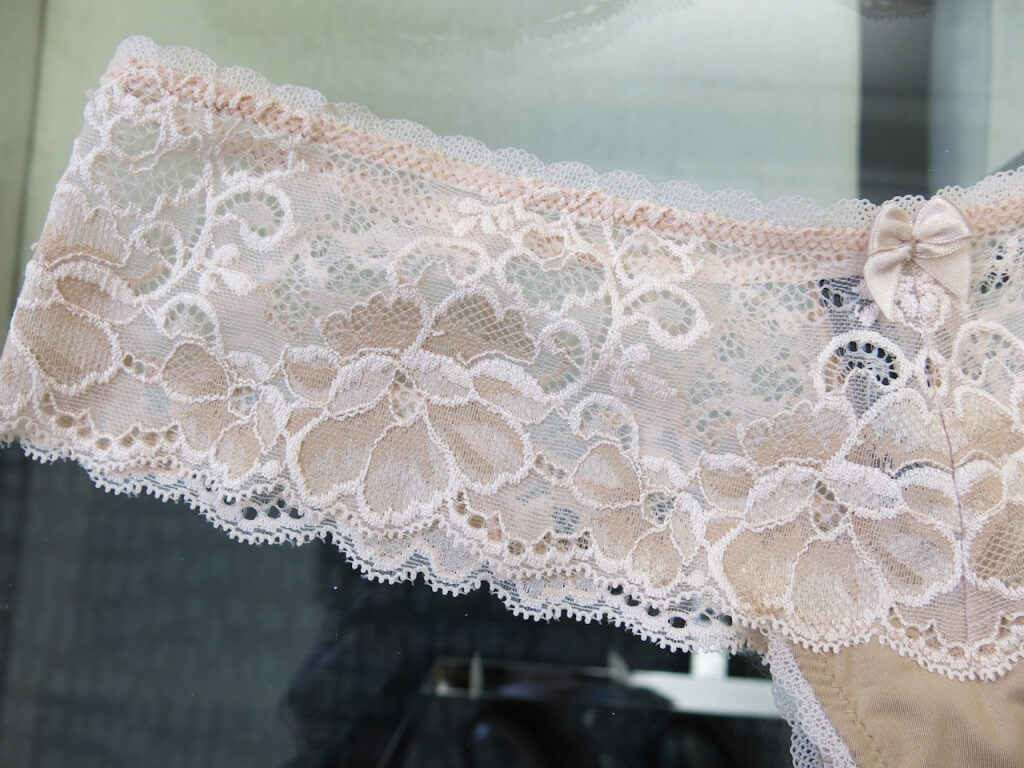 Cora: Well those are all the questions I have! Thank you both again for not only taking the time to come, but also sharing your perspectives in such detail. It really made all the difference having you there. In the third and final part of the series, I'll share some insights Krista and I received from the CEO as well as the answers to several customer service concerns we were able to bring up to him directly.