Jane Woolrich Lingerie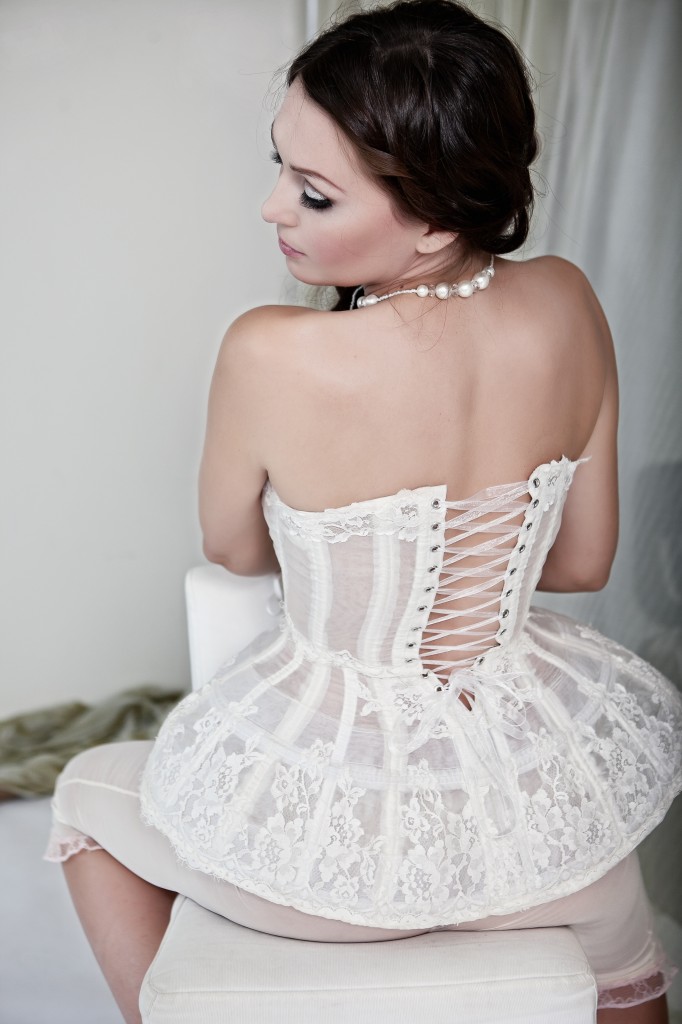 I first heard of Jane Woolrich Lingerie years and years (and years) ago on the vintage lingerie blog, A Slip of a Girl. As an early twenty-something woman (I'm pretty sure this is before I started blogging), I didn't quite "get" Jane Woolrich. I thought the designs were kind of, well, staid. Just a bit too stuffy for me and not quite exciting enough.
Since then, though, I've come around to a different sort of opinion about Jane Woolrich. I'm not exactly sure when my mindset changed, but I feel like I understand this brand much more now than when I first encountered it. While I wouldn't call any of the designs here "trendy," I also don't think that's the point of this label. In fact, I think being on trend is as far from the point as it could be.
Looking at this collection, I can't help but think about the blog posts both Elisabeth Dale (The Breast Life) and I have published on lingerie for mature women. Not every woman is looking for quarter-cup bras and panties with cutaway sides. Soft silhouettes that skim the body, lacy details that offer a "soft filter" on areas a woman may feel less confident about, truly luxurious fabrics... those are the particulars certain customers care about. And it's that specific lingerie experience which Jane Woolrich provides.
I also appreciate that there an element of costume, a flair for the dramatic in some of these pieces... particularly those bustled corsets. They're such eye-catching, attention getters, and I love when a brand plays with historical silhouettes (because, let's face it, we're going back a bit further than "vintage" here) in a modern-day day collection.
But enough from me. What do you think of Jane Woolrich Lingerie? Do you see anything here you would like?