An Update on Adore Me Lingerie, Part 1: Why We're Revisiting the Brand
Editor's Note: This article is a follow-up on our review of Adore Me Lingerie from 2013.
Disclosure: Adore Me flew me to New York to view their new collections. All opinions are my own.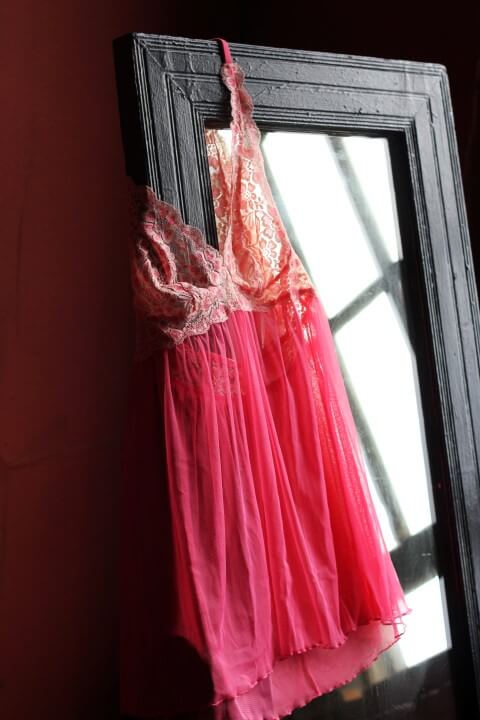 The articles I'm writing on Adore Me for the next couple of days will represent a bit of a departure from what you usually see on the site. First of all, they're a team collaboration between myself and two of my writers --- Laura Mehlinger and Krista Purnell. Second, we're revisiting a brand that's already been reviewed on the site, a fairly rare occurrence for The Lingerie Addict. Third (and the subject of this post, actually), I'm giving you a ton of background on the unique circumstances and situation surrounding this series. I won't lie; all this context is a bit long. But I also feel that it's incredibly important... not just for understanding this particular blog series about Adore Me but also for understanding a bit of what goes on behind the scenes all the time at TLA.
However, I want to start things off by being perfectly clear: we are not reviewing Adore Me Lingerie in these articles. Let me explain...
We take reviews very seriously on The Lingerie Addict. Reader trust --- the faith you put in us to share our honest and accurate impressions of the garments we're reviewing --- is priceless to me. When we say we like a piece or don't like a piece or have mixed feelings about a piece, I want you to know that those are our genuine opinions. They haven't been bought or bartered or traded away. That is why companies cannot pay us for product reviews, and why every brand interested in having a product reviewed on The Lingerie Addict must first receive and agree to our review policies... review policies which state, among other things, that all reviews are editorial content and are not subject to any form of approval, review, or editing by the brand.
While most companies are fine with that (after all, what's better than genuine praise about your product?), we have had several encounters with brands who thought a $50 bra was enough to buy off our integrity. Of course, it's not. Both I and my writers are constantly committed to giving you the very best lingerie reviews we can, so you can make the best lingerie purchasing decisions you can.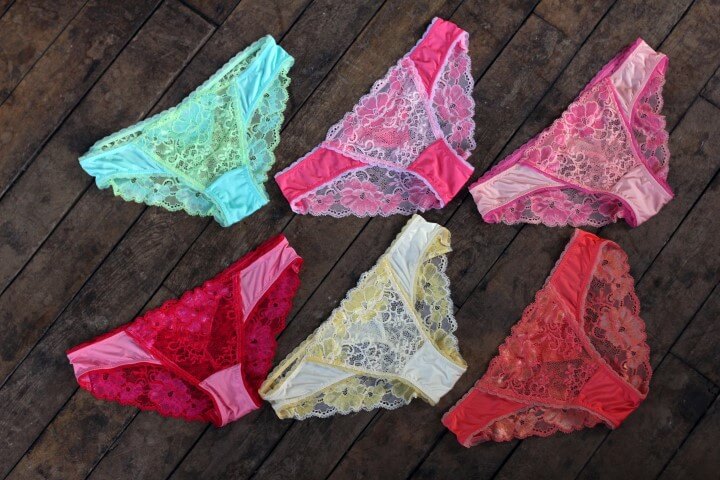 Unfortunately, our commitment to trustworthy reviews sometimes results in a negative article about a brand. While we never take pleasure in writing a bad review, we also believe it's important to share with our readers the reasons why a company may deserve one. Whether a negative review is due to poor fit, poor quality, poor customer service, or some other issue all together, we'll never just "trash" a brand. We'll always explain exactly why we've come to those conclusions.
Last year's review of Adore Me Lingerie was one of our most read and most controversial blog posts of 2013. Almost a year since its publication, it still receives about one new comment per week. While I stand by the statements made in that review, the company Adore Me has since made significant changes to their business model. After speaking with the CEO and visiting the company's headquarters, I believe it makes sense, in the interests of both accuracy and fairness, to write an updated piece on the brand.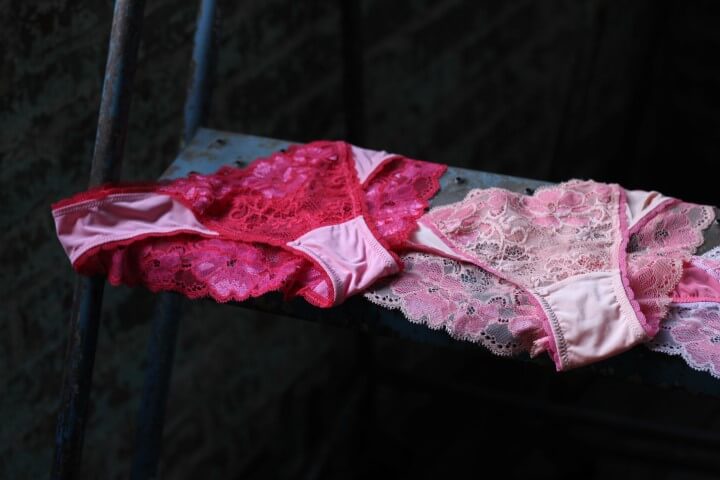 This was not a decision I made lightly. Adore Me has made multiple requests for both a new article or an updated version to last year's article. Yet it was only recently that I felt enough changes had happened in the company to make such an update appropriate. However, as the information I published in the original review was accurate at the time of writing, I have declined (and will continue to decline) any and all requests to make edits, deletions, or changes to that other article.
In case you're not familiar with that piece, one of my primary critiques of Adore Me at that time was their business model. It involved purchasing garments from other lingerie brands (like Rene Rofe, Parfait by Affinitas, Leg Avenue, and Seven 'til Midnight) and replacing the brand's own label with the Adore Me nametag. While I have very strong feelings about relabeling, my blog post focused on the company's marketing campaign at the time, with its heavy focus on "designer lingerie sourced from Europe," a statement I found to be both misleading and inaccurate to consumers. When repeated requests for clarification from Adore Me only resulted in the exact same PR pitch, I shared my findings on TLA.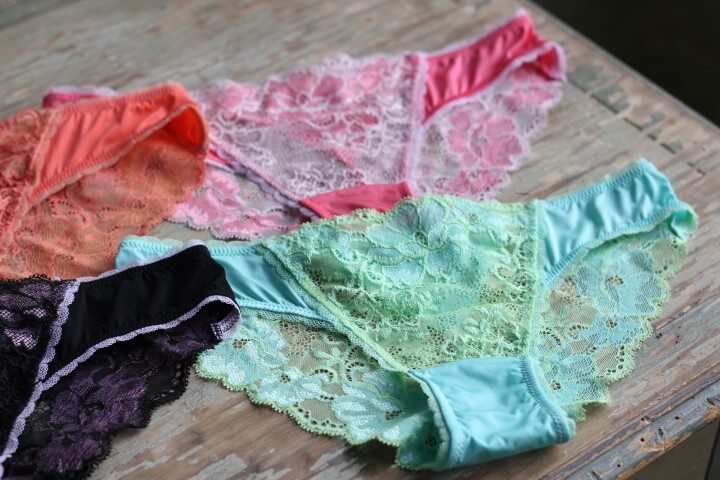 Since then, Adore Me has sent me updates on their company, along with requests for a new article on TLA, every couple of months or so. In July 2013, I met their new head of design, Helen Mears, while in NYC for Curve. In October 2013, I received a set of teaser images of the new Spring/Summer 2014 collection (published here). In November 2013, I sent the company a list of interview questions, and in December 2013, I received a response to these questions from Adore Me's CEO, Morgan Hermand-Waiche. His response marked a turning point in my conversations with the company. For the first time, I felt as though I'd received honest answers as opposed to yet more PR spin. Around the same time, Hermand-Waiche extended an invitation for me and my NYC-based columnists to visit Adore Me's headquarters in Manhattan. After clarifying that, as per usual, the final content of any article would be up to TLA's staff, I accepted.
I give you all that background because I want you to understand the context of this new piece and to know that this was not a spur of the moment decision. I genuinely feel that there's interesting stuff happening with Adore Me that's worth sharing now. And while I was explicit with Adore Me that this was an editorial trip (i.e. I was not paid a fee) I'm also well aware that accepting a flight and hotel accommodations may compromise my opinion to some of you... which is why I also asked my columnists to attend.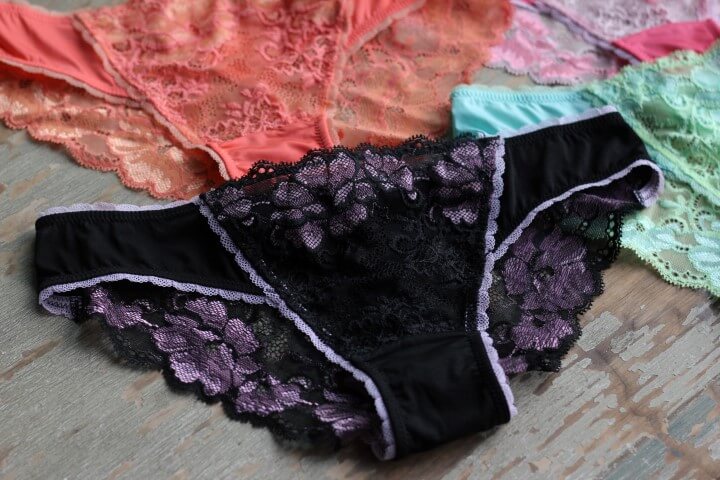 Krista and Laura were able to visit Adore Me's headquarters with me, and I see this piece as a joint collaborative effort between the three of us. Not only are Krista and Laura lingerie experts and specialists in their own right, as residents of NYC, they didn't need to be flown in to see the company. In other words, if the three of us are in agreement (or disagreement) about a particular point, I think that's a much stronger perspective than if it's just me alone.
Please note: as I said before, this article is not a review of Adore Me's new lingerie. Neither I nor any of my columnists have tried the new pieces (at least in any official capacity; I can't speak for their personal purchases), so we are not remarking on the fit of the garments. Nor is this article a review of Adore's Me customer service. When I'm interacting with companies as The Lingerie Addict, I simply can't get an accurate impression of how they treat their everyday customers. I assume everyone is on their best behavior because of the platform I represent. This updated article focuses solely on what we saw during a tour of Adore Me's offices.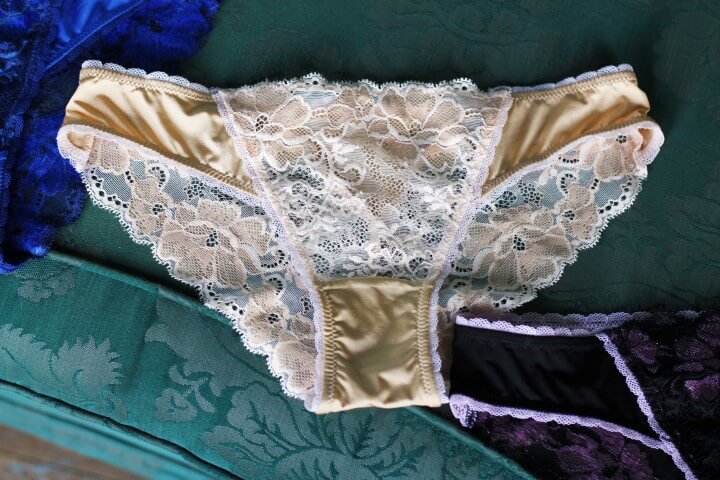 While at Adore Me, we were able to meet with the CEO: Morgan Hermand-Waiche, the VP of Brand Marketing: Stephanie Falcon, the Design Team: Helen Mears and Kristin Anderson, as well as representatives from the Customer Service and Social Media teams. Krista was in attendance for all meetings except the last one with Customer Service. Laura was in attendance for our meeting with the Design Team only. This article series will focus heavily on what the three of us saw during the Design Team meeting.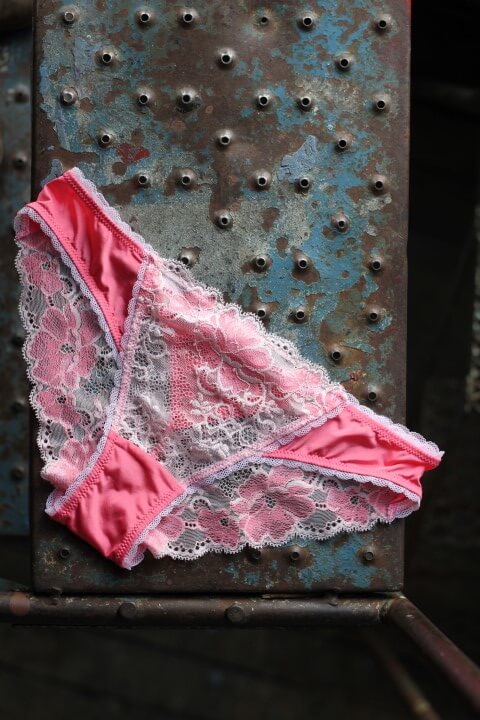 ***"It's Hard to Break Into the Lingerie Industry:" Why Adore Me Initially Relabeled Their Garments
One of the things I really wanted to address in a follow-up article is not only why Adore Me relabeled their pieces (even going so far as to cut out one tag and replace it with another), but also why their brand story was so focused on the designer lingerie angle when the actual products were anything but. I received almost no headway on this with the PR/Marketing team, but in his email, the CEO Hermand-Waiche gave more insight into the beginnings of Adore Me and why they started off as a relabeling company before transitioning into their own in-house designs.
As we all know, Victoria's Secret has a virtual monopoly on the American lingerie market. In general, the intimates industry in the U.S. is dominated by a few (as in, a literal handful) of major players, which makes it incredibly difficult for anyone else to break into the lingerie industry... particularly in the volume required to threaten one of the key brands or manufacturers. This de facto oligopoly affects everything in the U.S. lingerie market, from prices to sizes to silhouettes. In short, customer expectations are being set by a very narrow slice of the market in terms of style, but a huge swathe in terms of volume.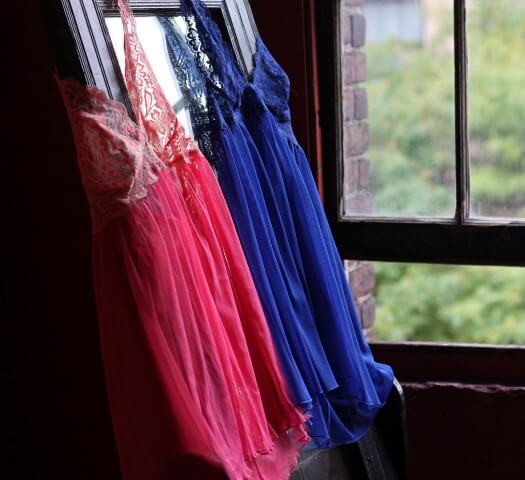 It's also true that making a bra is complicated. Fit is particular. Pattern grading is complex. And construction requires both specialized materials and specialized labor (in fact, there's only a small number of factories that manufacture most of the world's lingerie as well). That sets the lingerie industry apart from the rest of the garment industry; making bras is not at all like making dresses. Despite all these factors, however, customers still want a wide variety of sizes, shapes, and styles... which makes meeting the demands of the market very difficult (and can drive a new company out of business).
Because of all those factors, Hermand-Waiche says, the plan was to start with products manufactured by other companies, and then, as they grew, to move to in-house manufacturing. When I was asked why Adore Me was not more transparent about this practice, especially once others began to notice, he responded by emphasizing that Adore Me was not ashamed of relabeling before saying, "... it is counterproductive to readily discuss this practice, especially since it is actually contradictory to our long term strategy. Building a new brand is difficult enough as it is, and part of doing so requires you focus on a consistent message, which in our case truly is designing and manufacturing quality products in house. The more we grow the less we are forced to relabel. We've made great progress on our sourcing roadmap, which should enable us to completely phase out privately labeled items in the first semester of 2014. This is not just a PR effort—this is the only way for a lingerie company to build a sustainable, long term, mass market brand that makes significant revenue."
So it seems the initial relabeling venture was a "proof of concept" for Adore Me's subscription-based model... a way of establishing viability for the next phase which, as we'll discuss in detail in the next installment, is their in-house designed line.
What do you think of the preview of Adore Me's new pieces shown here? How do you feel about TLA revisiting the brand and what are your thoughts on Hermand-Waiche's explanation for Adore Me's beginnings? Please share your thoughts in the comments below.