Lingerie Addict Exclusive: Sparklewren by Jenni Hampshire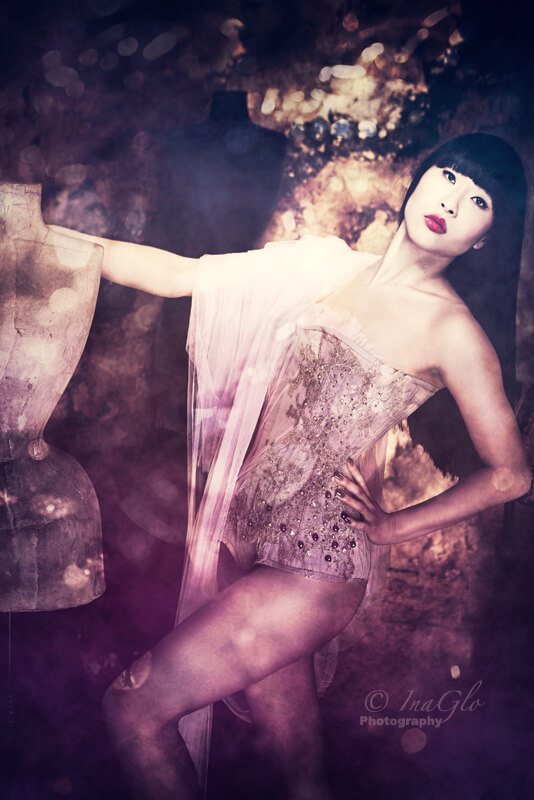 Whenever a designer asks if they can send me an exclusive, the answer is almost always yes. And when that designer is Jenni Hampshire, of Sparklewren fame, the answer is most definitely yes. Many of you know that we really enjoy supporting independent designers here on TLA; I personally see it as part of our mission to feature talent that's apart from the mainstream. But I won't deny that mission is made roughly a thousand times easier when a small, indie brand is doing work that quite literally takes your breath away.
This new mini-collection from Sparklewren (made with the assistance of intern, Emiah Couture), makes use of the finest corsetry coutil in "mink" and assorted French laces. Inspired by both antique and couture corsetry, these dreamlike corsets are scattered with freshwater pearls, crystals, beads, and quartz. As always, Sparklewren accepts unique, custom commisions. However, Jenni Hampshire did reveal that the underbust patterns shown here may be soon developed into standard-sized (yet still made-to-order) options. Modelled by Tingyn and shot by InaGlo Photography, Sparklewren's new collection was photographed at the brand's own premises in Birmingham UK.
What do you think of the new collection? If money were no object, would you purchase a piece from Sparklewren?