Andrea Iyamah Swimwear 2014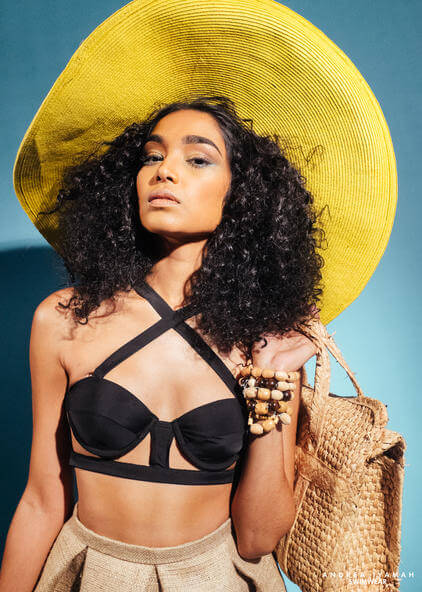 We first featured Andrea Iyamah Swimwear on The Lingerie Addict last summer, and I'm happy to say the designer has come back with a bigger and most definitely better collection (not that 2013 was anything to sneeze at either).
We're getting lots of striking colors and graphic design this season; I particularly like the high-neck swimtops and high-waist briefs with cutaway or sheer sides. It's very lingerie-inspired. This entire collection strikes me as bold and unflinching; every piece is completely unapologetic (and impeccably styled) in a way that shows the designer is fully confident in her vision. And of course, I'm sure it's no secret that I adore Andrea Iyamah's choice of models.
While I don't know of any stateside of European stores this label is stocked in, if you're smitten with any particular look, the full collection is available directly from the brand's own webshop here.
What do you think of Andrea Iyamah's new range, especially as compared to last season's work? Anything you'd love to own?