Andrea Iyamah Swimwear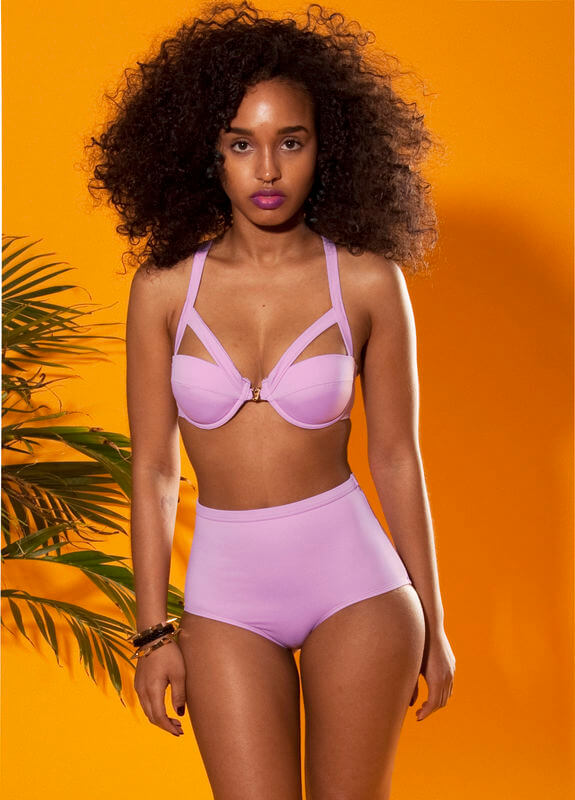 I recently mentioned on Twitter that one of my favorite things is finding and promoting new, indie designers. The lingerie industry, like the rest of fashion, tends to focus on the same handful of brands again and again... and these are usually the brands that can afford to send out dozens of samples, hire massive PR teams, and take out thousands of dollars worth of ad space. There's nothing wrong with being a brand playing a big brand's game, but I think small brands doing great things are just as deserving of coverage (a sentiment I think a lot of lingerie addicts agree with it).,
Though I'm not really one for the water, I've been unusually interested in swimwear this season. Maybe it's a lingering side effect from my honeymoon but I've paid as much attention to swimwear as I have lingerie this year. I like Andrea Iyamah's bright colors and bold shilouettes. Her pieces look like they'd be perfect for a weekend pool party. And on a completely unrelated note, I am in love with her model's hair. Andrea Iyamah's swimwear retails for between $75.99 and $95.99 (though it's currently on sale for much less) and is available in sizes XS-L, fitting US sizes 0 thru 14. What do you think of Andrea Iyamah?