New And Noteworthy: 4 Young Brands From The Curvexpo NY Tradeshow
The air is warm, the sun is shining, and it's Lingerie Market Week in New York City! Twice a year, the Curvexpo lingerie trade show comes to the Big Apple and buyers from up and down the East coast converge for a whirlwind three days full of lingerie, loungewear, and swimwear. It can be a bit overwhelming --- you can assume there will be little sleep this week between the preparations, meetings, and social events. But the early wake-up calls and miles of walking are more than worth it because it's one of the most exciting times of year for a die-hard lingerista.
Like a kid in a candy store, I spent my three days perusing aisle after aisle of the latest hot fashions. Some exhibitors were new and many I was familiar with already. But all exhibitors were there with the same mission: to present their Spring/Summer 2016 collections to prospective buyers. And once again I reveled in the newness, "shopping" my way through some of my favorite brands and discovering innovative new styles along the way.
Unfortunately, I didn't have enough time to visit all the booths I wanted to, but I still had a blast shopping for my online boutique and catching up with old acquaintances as they showed me their new designs and samples. I left feeling exhausted and with bags full of linesheets, catalogs, and new connections. I also felt inspired and excited for some of the newer brands. Today, I'm highlighting four interesting new labels I feel have the potential to stick around the industry a long time. Take a look for yourself and see what you think!
Maven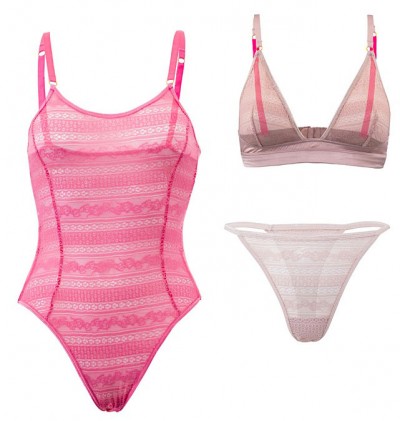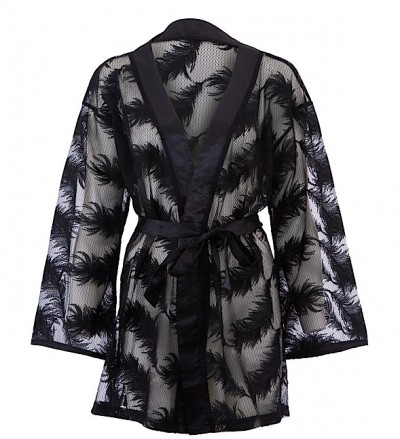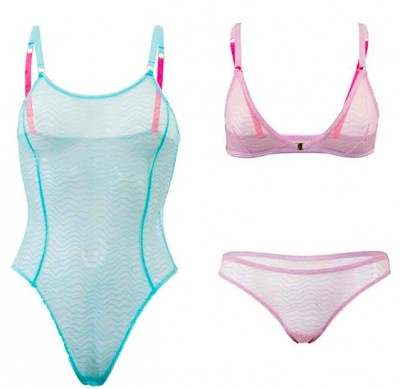 Maven is a young company out of the UK who specializes in simple, soft mesh bralettes, undies, robes, and bodysuits, all in whimsical textures, girly colors, and pops of sherbert brights. I wandered over to this booth specifically because I was drawn to their palette of hot pinks, corals, and turquoises! After winning the "Brand of the Show" award at The Lingerie Edit in London earlier this year, Maven have finally hopped the pond for their US debut and were universally well-received. Their current collection runs up to a G cup in bras and size XL in their comfort-driven separates and with affordable price points, this brand is sure to be accessible for an array of shapes and sizes. Their soft meshes in novelty textures give these feminine pieces a bit of quirkiness and I hope we'll see more fun designs from them going forward.
Novel Swim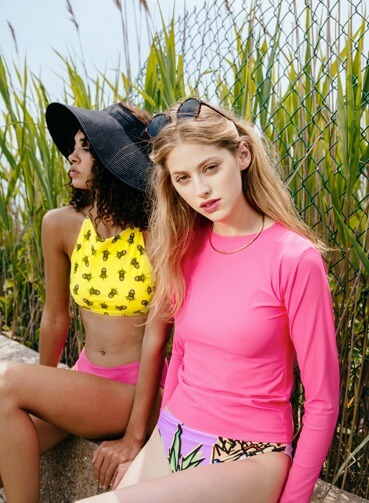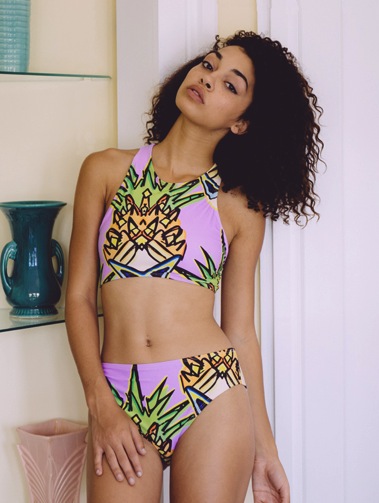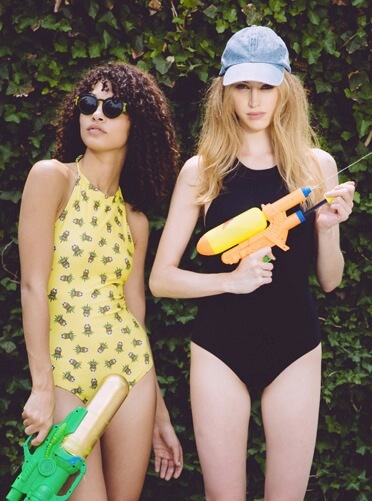 Attendees may have missed this little swimwear brand tucked into a small booth to the side of the show, but the Novel Swim designs are hardly forgettable. This brand new label is small and modest, but packs a punch. Designed specifically with active and surfer girls in mind, these suits feature full coverage silhouettes that are both functional and stylish, guaranteed to stay put for girls on the go. But it's the playful and sassy colors and prints that make this brand stand out --- like vibrant brights and cheeky pineapples. Their selection of silhouettes includes bikinis, one-pieces, leggings, and rash guards.
Relique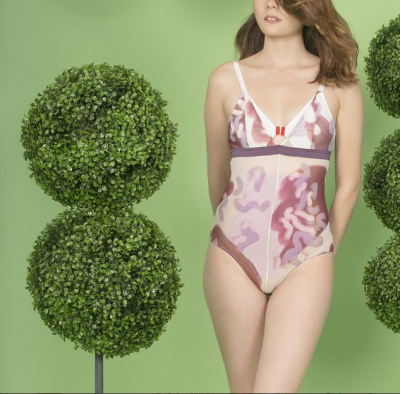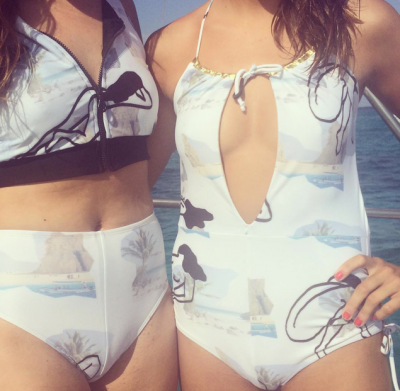 Relique is a Brooklyn, NY brand who have been around for a few years now, but this was their first trip to Curve. This unique brand features memorable prints and details that are hand made in New York City. Triangle bras, high-waisted briefs, garters, and swimwear are all adorned with uncommon details such as glitter rainbow fringe, surreal prints, and lamé accents, helping these showstoppers easily transition from underwear to outerwear. With affordable price points and designs already being carried in large retailers like Urban Outfitters, Relique is on a path to success as a distinctive player in the industry who marches to the beat of their own drum.
Anna Sui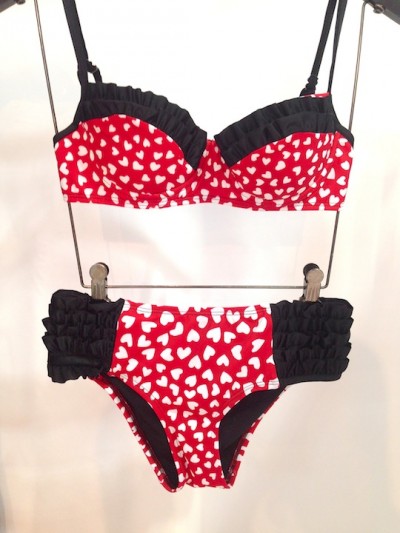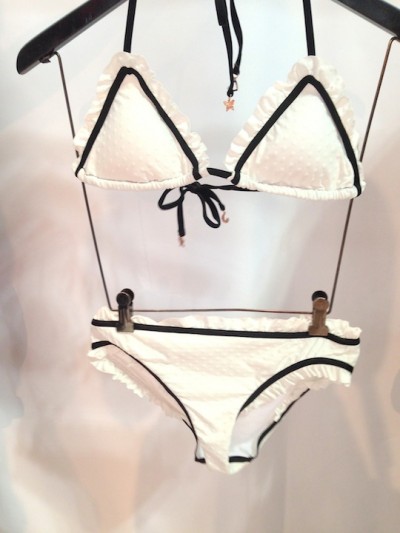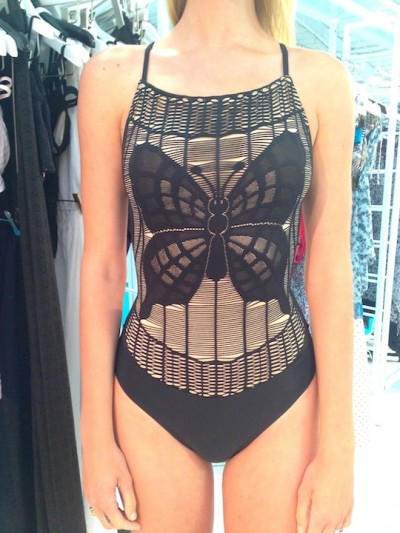 I've always been an Anna Sui fan. Her fun prints, funky colors, and chic boho style influenced my 90s fashion experiments in high school and inspired some of my bolder wardrobe choices. So when I saw she was launching a new swimwear line, I had to check it out. Made in collaboration with Onis Design Group, the line is small and consists of a few key pieces and silhouettes not yet available to the general public. There were wavy hearts, sweet ruffles, textured polka dots --- and, of course, butterflies! The little details really made the collection stand out. All the hardware pieces --- from the clasps to the adjustable slides on the straps --- were designed in the shape of butterflies, hearts, and stars. While the price point is higher than other young swimwear collections, the designs are fun and unique so I'm curious to see how this collection fares.
Which of these new brands do you see having longevity? Which do you think will do well in today's market?