Millesia Lingerie - Autumn/Winter 2014-2015
Editor's Note: This post contains nudity.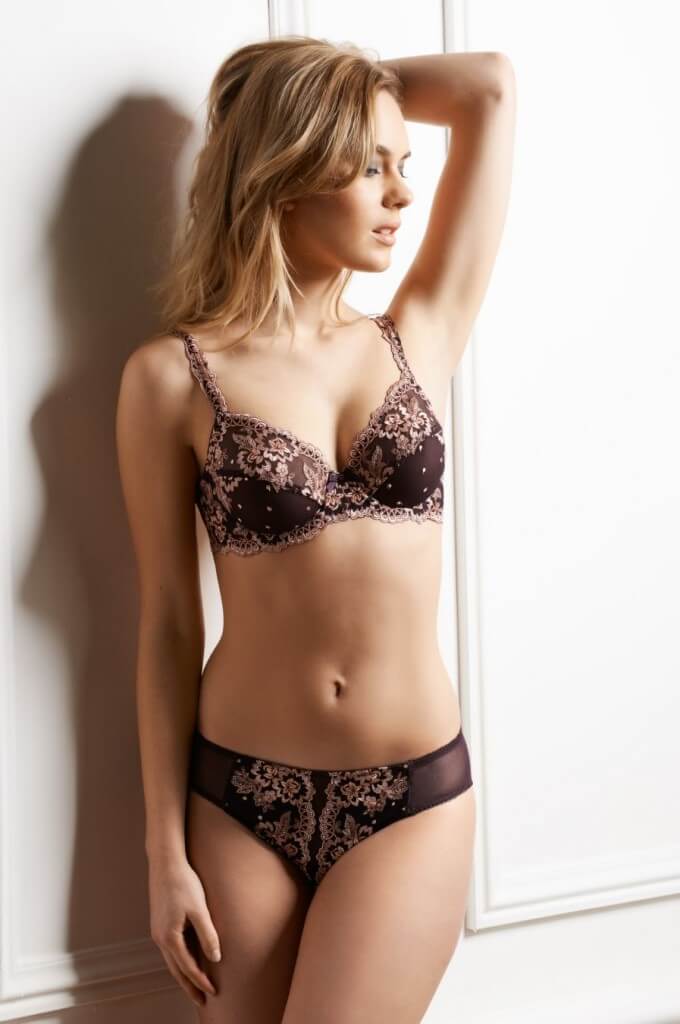 Millesia is a relatively new brand on the TLA radar. I first caught site of them on the website of the European lingerie megastore Cazar, but lately, they've been appearing stateside too, primarily on sample sale sites like MyHabit, Gilt, and Ideeli. Recently, Revival Brands, a lingerie distributor out of New York (that company also handles US distribution of the Italian hosiery label Philippe Matignon) added Millesia to their stable of brands. With that new development, I imagine we'll be seeing a lot more of this label in the upcoming months (already, my fave local boutique, BelleFleur, has started stocking this brand).
Unlike many of the more famous French lingerie brands (Simone Perele, Cadolle, Aubade, Lejaby, and Scandale), Millesia was founded relatively recently. This year, they're only celebrating their tenth anniversary. Generally, I'm always a fan of newcomers to the market; I think it helps the industry to stay creative, relevant, and fresh. I really enjoy Millesia's use of laces, and the variety of bra cuts and styles they offer. Like that other European company, La Perla, Millesia has multiple ranges, and this blog post only shows a fraction of what's actually available.
Favorite looks for me include the quarter cup frame bra below, and the red polka dot waist cincher a bit further down. In terms of what I'd be most likely to wear on a daily basis though, the bra above is perfect. In the midst of such a terrible winter, I think we all deserve something a little extra special under those heavy sweaters and coats.
What do you think of Millesia? And if you've tried this brand before, how was the fit and quality?