Dollhouse Bettie 2014 Collection Preview
Disclosure: This post contains affiliate links. For a full list of our affiliate partners, please see the lower right side of the blog.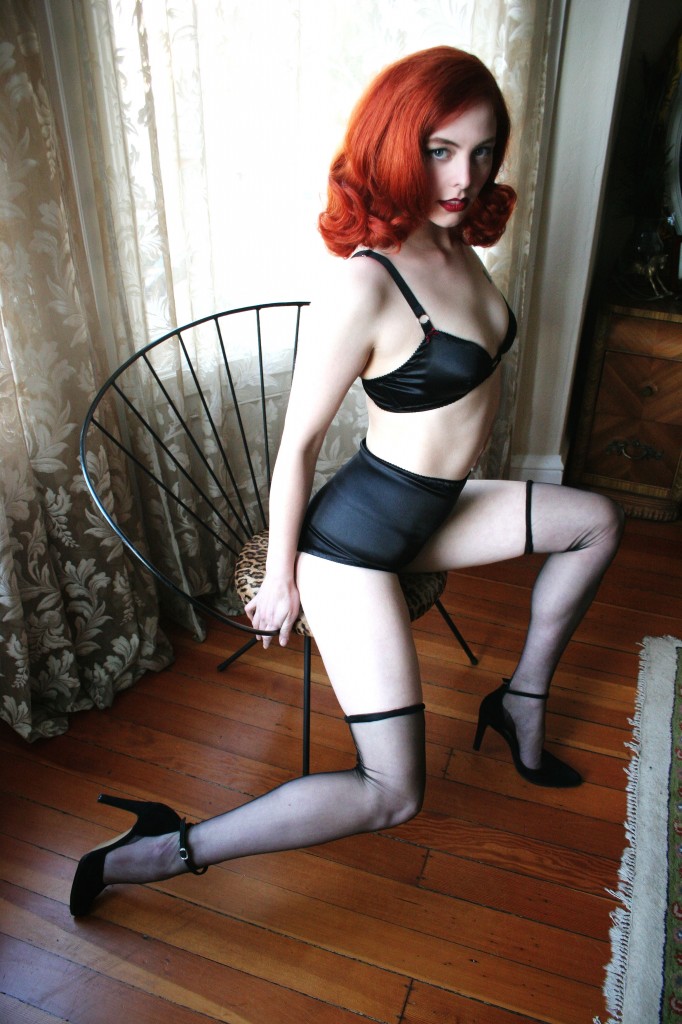 Dollhouse Bettie has been on my favorite lingerie stores list for ages. I'm talking before I started the blog. I really like how they bring authentic vintage, retro pinup, and modern day lingerie all together under one roof. I imagine it's a lot harder than it looks to maintain a really cohesive, coherent brand when you're stocking lingerie from so many disparate brands (not to mention time periods!), but Dollhouse Bettie does it wonderfully well.
Lately, they've been adding more and more in-house designed products, and I'm really excited to announce the debut of Dollhouse Bettie's own range, which they will be exhibiting at market next week. Of course, many of these items are in their shop already (like the Stella Marais), but the notion of other boutiques stocking these pieces is really quite quite exciting. Oh! And they're also made in San Francisco by a small team of seamstresses, so if ethically-produced fashion is important to you, add this label to your list.
I had an opportunity to view the final collection and sketches during a brief trip to San Francisco this month (if you follow me on Instagram, you may even recognize those sketches), and it's really intriguing to me how much the final, end product looks like the original concept sketch. Speaking of sketches, I would love to have any one of these framed and put on my wall. They're simply beautiful in their own right.
Favorite looks for me include pretty much everything in the 'Atomic' range (those red/black pieces), though that sweeping gold, floor-length dressing gown (from the Satine Collection) is pretty amazing too. The remaining two lines are the 'Juliet' range,  made from beautiful white lace with soft pink accents, and the aforementioned 'Stella Marais' range which is navy and white striping.
What do you think of their debut collection? And do you wish more boutiques designed their own lines?