Agent Provocateur Soiree Collection Spring/Summer 2014
Disclosure: This post contains affiliate links. For a full list of our affiliate partners, please see the lower right side of the blog.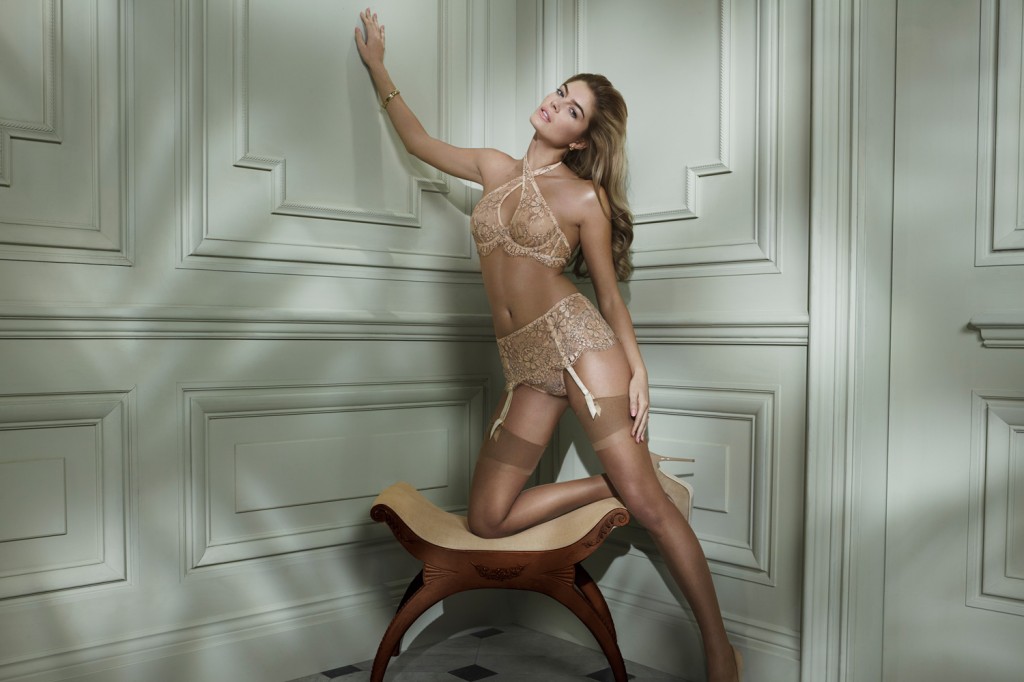 Agent Provocateur's ultra-luxe lingerie label, the Soiree collection, returns for yet another season. Along with the debut of L'Agent by Agent Provocateur range, AP has now positioned itself as a brand for different kinds of budgets... all while maintaining their luxury cachet. And I'm sure Agent Provocateur's owners are happy because the brand is seeing record profits. It's an interesting play, and, if successful, Agent Provocateur may surpass Victoria's Secret as the most popular lingerie brand in the world (they're already one of the most recognizable).
Unlike the first few Soiree collections, which danced on a kinkier edge, this season's range is a replay of the rather staid A/W Soiree Collection. It's pretty, but there's no passion. I'm sure AP rigorously tracks their numbers, so no doubt this newer, more sedate Agent Provocateur is working out well, but as I mentioned a couple of weeks ago, I miss AP's naugtier side. I do like the scalloped lace on the long nightgown below (a gown made of nothing but that would be divine... or even a jumpsuit!), and that pale beige lace above is really stunning too. However, my love affair is with the fabrics here, not the silhouette or the story. It's always a shame when a brand's best days are so noticeably behind them, but if the name of game is making money, can I really blame them?
What do you think of the new Soiree Collection? Do you see anything you would wear?