Agent Provocateur Spring/Summer 2014: Lingerie, Bridal, and Swim
Disclosure: This blog post contains affiliate links. For a list of our affiliate partners, please see the righthand sidebar of the blog.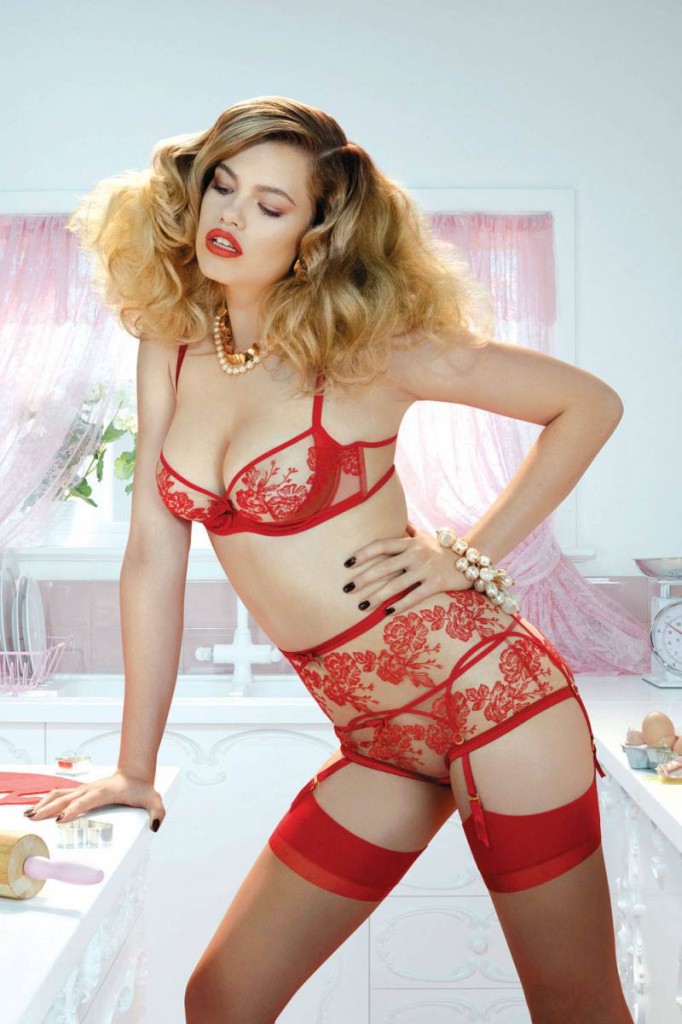 Agent Provocateur's new Spring/Summer 2014 range was released a few weeks ago, and true to form, they've also released a ton of photos to accompany it. I don't own very much AP, but I can't deny how strong their branding is. Agent Provocateur is one of the three most popular lingerie names in the world (the other two being La Perla and Victoria's Secret), and they've done that through amazing marketing... including their editorially-styled lookbooks, reminiscent of what you'd see in a fashion magazine. Even if you don't wear Agent Provocateur, there's still a level of anticipation surrounding their new collections that most other labels just can't create.
As far as the actual lingerie, this season feels like it's keeping very close to the AP archives. There are nice pieces here, but they all feel familiar. And if you've been a longtime customer of Agent Provocateur, I'm not sure there's anything exciting enough here to really motivate a new purchase. In addition, while I really dig the big hair and jewelry, the suburban housewife theme feels a little out of place. It's a tad bit trite for AP... not as transgressive, thoughtful, or creative as some of their other, earlier ad campaigns.
The more I think about it though, the more I realize the company has been going in this more mass-market direction for a couple of years now. The Maggie Gyllenhaal, Witches, Superheroine, and Lady of the Manor campaigns from years past are just that... from years past, and it appears the company has no interest in recapturing that edge, that magical quality, that element of being a provocateur in the sea of generic sameness that is a lot of lingerie.
But I'm sure I'm not the only person who's been following Agent Provocateur for a few years. What do you think of this new collection? Are there any pieces you would like to own?