Agent Provocateur Soirée Collection A/W 2013
 Disclosure: This post contains affiliate links.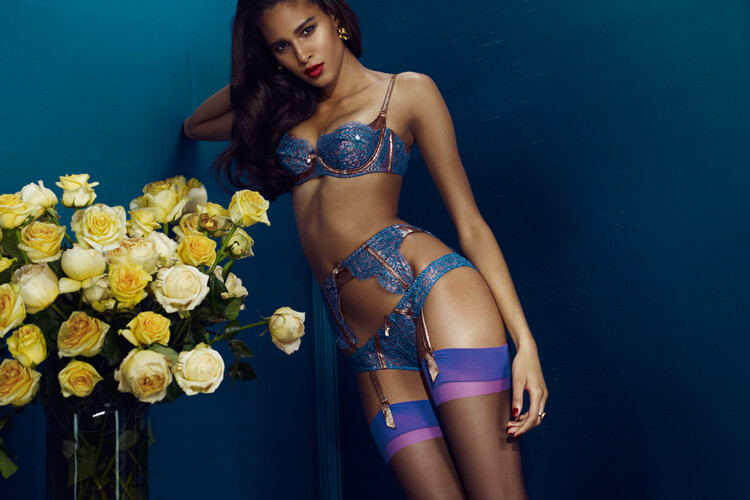 There are a lot of things people don't like about Agent Provocateur, but if there's one thing the brand gets really, really right, it's styling the heck out of their photoshoots. This season's ad campaign for their high-end range, Soirée, looks like it would be at home in Vogue, W, or V magazine. The photos are slick, lush, and completely luxurious... which is exactly what I would expect from $600 bras and $4,000 robes. While every single piece here is completely out of budget, they're still pretty to look at --- if only to imagine what a $600 bra would feel like on my boobs. I'm loving the fringe playsuit below and sheer robe at the bottom of this post in particular.
What are your favorite looks, and what do you think of Agent Provocateur's Soiree Collection?