L'Agent by Agent Provocateur S/S 2014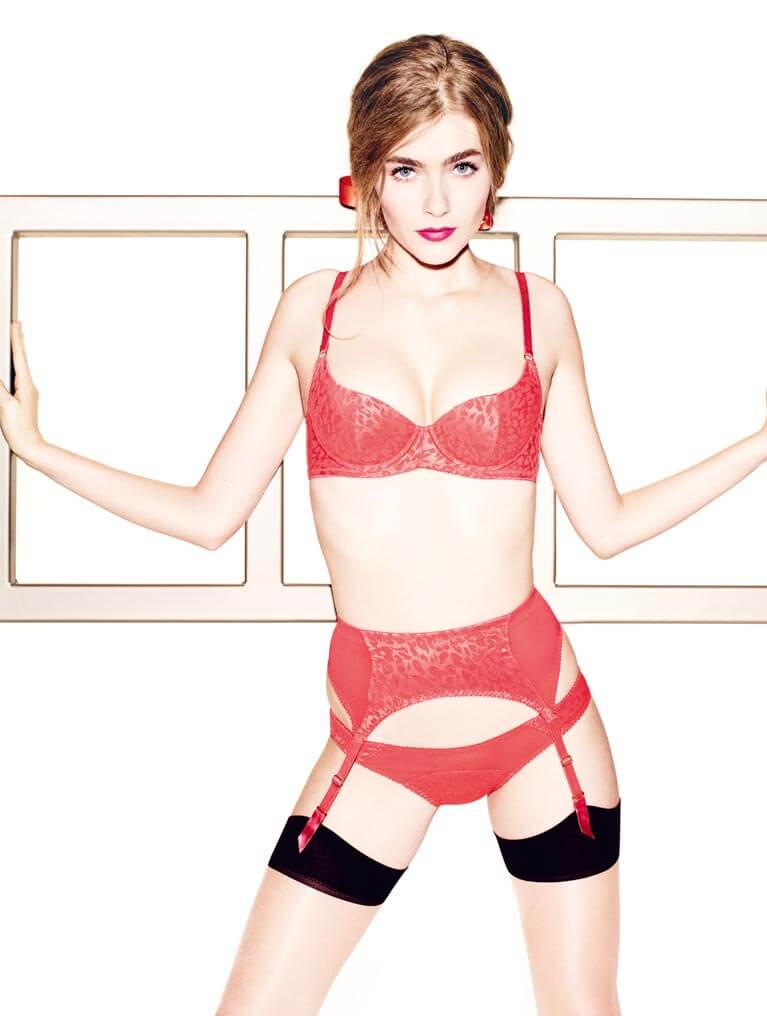 Agent Provocateur's second L'Agent by AP collection is live, and I must confess... I'm a little disappointed. The first collection was notable (to me anyway) for being a rehash of previous styles from the main Agent Provocateur line that have since been retired. I was hoping the second collection would show some originality, especially since AP is leaning hard on the "Penelope and Monica Cruz totally designed this lingerie" marketing angle. But it doesn't. Instead, there's just more of the same.
I don't really mind that Agent Provocateur is using old designs. Honestly, I think it's pretty smart. Customers of the regular, high-end, luxe line get the cutting edge stuff while the diffusion label gets the old stuff. They all get a taste of AP, and everybody wins. I don't begrudge companies for having good business sense. I just feel a bit "ehhhh...." at the disjointedness between how the collection is being marketed (celebrities designing lingerie!) and what it actually consists of (archived styles AP wants to resurrect!) However, I fully admit that only diehard lingerie addicts like me probably even notice (or care) about the similarities.
There's a remake of the Crystalina (that purple demi with the Nikita cut below). There's a remake of the Love slip in white. And there's a remake of their zipper cup bra (which I actually own), but can't find (or remember) the original name of for the life of me. I think the purchase may actually predate this blog. Anyway, even the pieces I don't recognize right off the bat are just kind of "meh" (all the satin stuff, for example), but maybe that's the point.
Maybe this line makes a good bridge between people who don't really want typical department store stuff but don't have the time or money or inclination to really patronize the more "directional" brands here (such as --- and this is the first name off the top of my head --- Made by Niki). In terms of what I expect to see later, I predict future remakes of the Jilly, Gangster, and Marilyn lines as they all strongly embody AP's brand DNA, yet have been out of production for so long that most people probably won't be able to identify them.
One final note, I tried on quite a few of these pieces in Nordstrom and was super-underwhelmed by the quality. However, I really wouldn't mind the quality factor as much (there's tons of "meh" lingerie brands out there, after all), if the price point wasn't so high... particularly compared to most mall store offerings. There just isn't enough "specialness" here to justify the cost. But again, maybe that's the point... the target market is people who just don't know what else is out there.
Of all the looks below, I like the third one down (black mesh w/ embroidered flowers) most of all. After that, I kind of dig that red lace Valentine's Day heart set; it's just so kitschy. But everything else is pretty much a "pass." What do you think of the second L'Agent by AP collection? Were you able to try any pieces from the last series on? And do you see anything below that you really like?