Fleur of England 'Amour' Collection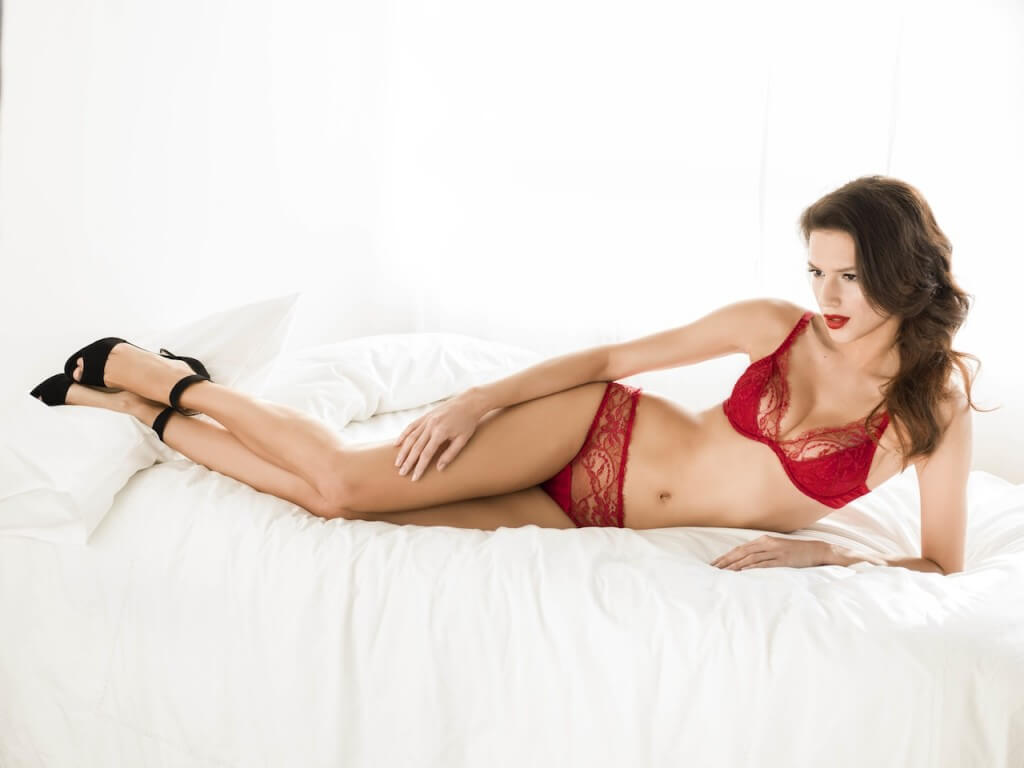 After falling in love with this range at last year's market, Fleur of England's gorgeous "Amour" collection has finally arrived! Made of luscious, laquered red silk (it almost feels liquid against your skin) and their signature French Leavers lace, this collection, like everything else Fleur of England designs, is true luxury. The color is a true, rich, vibrant red, and though I tend to stick to my basic black mesh lingerie, I may have to make an exception to own something from this line. Many of Fleur of England's classic shapes make a reappearance (all three of the bra styles, for example), and I'm also happy to see the appearance of a bodysuit, as that particular item seems to be increasing in popularity.
While the lingerie addict in me (and her close friend, the silk and lace fiend) love this collection on a personal level, from a more critical perspective, I am slightly disappointed at both the silhouettes and the photography. I mean, I absolutely adore Fleur of England's classic bra sets (nothing's been done "wrong"), but after having so much innovation from them in the last couple of seasons, I was hoping to see something else new and exciting. I guess I just got a little spoiled.
However, I also understand that 1) that kind of constant creativity/pushing the envelope design aesthetic is hard to keep up and 2) it doesn't always sell well. While I am all about those crazy editorial pieces, at the end of the metaphorical day, brands have to sell what sells. For Valentine's Day in particular, it makes sense from a business and marketing point of view to go with what people love to see from Fleur, and that's amazing fabrics in classic sets that will never go out of style.
To touch on the photography briefly, I much prefer Fleur of England's photographic style from previous seasons. The plain room with the stark white bed just feels a little unfinished to me. Yes, I can focus on the lingerie, but the story of Fleur of England (which is really the whole point of editorial style images) is missing from these photos. I'm not being drawn in; the feelings that I should get from this range just aren't happening. However, to end things on a more positive note, this is only the first collection of the year from Fleur of England.  My most favorite range from market is still to come, and I can't wait to share it here.
What do you think of Fleur of England's 'Amour' collection? Do you see anything you would buy?